Ontario sparkling wine is rising in popularity, and for good reason: it's just as great as Champagne, at a reasonable price. 
Twenty years ago, Caroline Granger made the pioneering decision to open a winery on her parents' farmland in South Eastern Ontario. At the time, they were one of only four wineries in the region, and one of a select few making sparkling wine. 
"There were only a couple [sparkling wines] being made at the time," says winemaker Maggie Granger of her mom's decision. "But I think [she] knew how amazing this region was for producing sparkling wine. And the fact that those kinds of regions are really rare in the world. So, we had a really special opportunity here."
Granger's winery isn't located in the South of France or on the coast of Portugal, but somewhere that doesn't require Canadians a passport to visit: Prince Edward County. The Granger family's winery, The Grange of Prince Edward in Hillier, Ont., has one of the largest vineyards in The County. Because, surprise: Some of the best sparkling wine in the world is actually made right here in Ontario. 
"Outside of Champagne, we are equal to any other region in the world in terms of producing a sparkling product," says Philip Dowell, vice-president of production at Angels Gate Winery and KEW Vineyards Estate Winery in Beamsville, Ont. 
Dowell has worked in the wine industry for 36 years and oversees winery production from what's planted in the vineyards all the way to what's bottled and put to market. He says Ontario's climate is conducive to making great sparkling wine; cooler, more temperate regions ensure grapes don't ripen too quickly, which means they have lower natural sugar and higher acidity, which gives the wines their unique flavours.
"The other primary factor is that we have limestone base underneath our soils," explains Darryl MacMillan, a sales manager for Pelee Island Winery in Kingsville, Ont. "From an alkalinity and acidity point of view, [it] adds character to the sparkling wines that are more conducive for flavour."
And if you feel like everyone you know has been talking about—and drinking—sparkling wine lately, you're not wrong. Over the past 10 years, MacMillan says, there's been an uptick in popularity in the wine style around the globe and particularly in North America.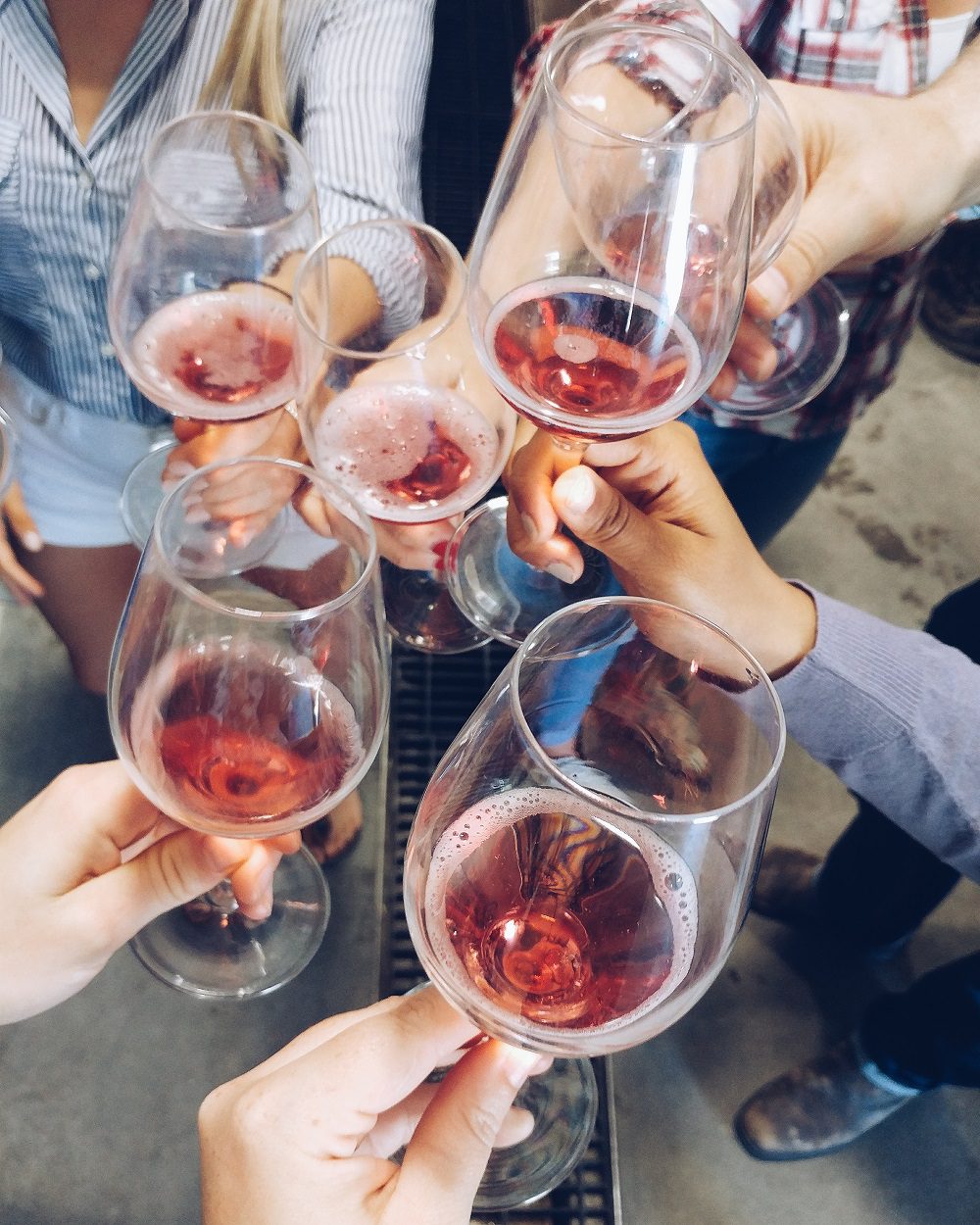 "In the earlier part of the last decade people were moving off of still wines and into other alternatives like sparkling and rosé," MacMillan says. "The two kind of almost went hand-in-hand." But while many people initially went for rosé wines, "sparkling has really emerged in the last year or two." This popularity is due, in part, to the versatility of sparkling wine.
"There are dry wines and sweet wines, there are red, white, and rose wines, there are some that are full body with a lot more nuance and finesse, and there are others that are highly approachable and easy to consume," MacMillan says. "I think that there's probably something for everyone in sparkling."
Granger agrees. While most people may think of sparkling wine as something that can only be consumed during special occasions, "in reality, it's one of the best wines to pair with so many different foods," she says, including fish, potato chips and popcorn. With its light body and great acidity, "it's a winemaker's favourite wine to pair with your meal as a center point of the enjoyment." 
But the real draw for wine lovers is the cost; you get the quality of a French wine at a reasonable price. 
"If you see traditional method Champagne and traditional method sparkling from Ontario or Canada, they're made the same way [and] they're aged the same way," Granger says. "So, the quality of those wines is absolutely parallel. Champagne knows that they have the prestige to ask for those price points. Because we're new producers here and we're just building a reputation, you get that wine quality but at great value.
"Thirty-five dollars isn't the cheapest wine by any means, but you can get an amazing sparkling wine in Ontario for that price point and it's made at the highest quality." 
So, how do you know if you've chosen a "good" bottle of Ontario sparkling wine for the holidays? The indicator, at least according to Dowell, is pretty easy: "You drink the whole bottle."
---
Pelee Island Winery: LOLA Holiday Three Bottle Gift Pack, $49.95 ($14.95 to $17.95 individually)
Perfect for the holiday season, this limited-edition gift pack from Pelee Island Winery features three of their popular sparkling wines: LOLA Blush Sparkling Rosé VQA, Secco Sparkling VQA and LOLA Nero Sparkling VQA, featuring hints of strawberry and blood orange flavours, green apple and pear and raspberry and plum. 
The Grange of Prince Edward: County Crémant 'Citrine', $37
Made with the same technique as Champagne, County Crémant 'Citrine' is one of three products in the winery's sparkling wine series. Made from a blend of 60 per cent pinot noir and 40 per cent chardonnay, the name comes from the golden citrine colour of the wine (similar to orange wine), achieved by allowing the grape skins to stay in the blend for a few hours up to a few days). The Citrine has 24 hours of skin contact and notes of tangerine and baked apple. This wine pairs well with ceviche and penne with Sicilian pesto.
KEW Vineyards Estate Winery: 2017 Rosalie, $29.95
A great example of a sparkling rosé, the 2017 Rosalie is crafted from the pinot noir grape and boasts notes of ripe strawberry and raspberry as well as rhubarb and red currant. Pair this wine with grilled salmon or shrimp or desserts like berries and Manchego or Gouda cheese.
---
CONTENT FROM GLOBE CONTENT STUDIO
ORIGINALLY PUBLISHED DECEMBER 11, 2020
as part of the Great Taste of Ontario Special Report