Everyone knows that the best parties always end in the kitchen. With our series, Kitchen Party, we're sitting down with Feast On Chefs to get to know them, and the local foods that inspire them, a little better.
---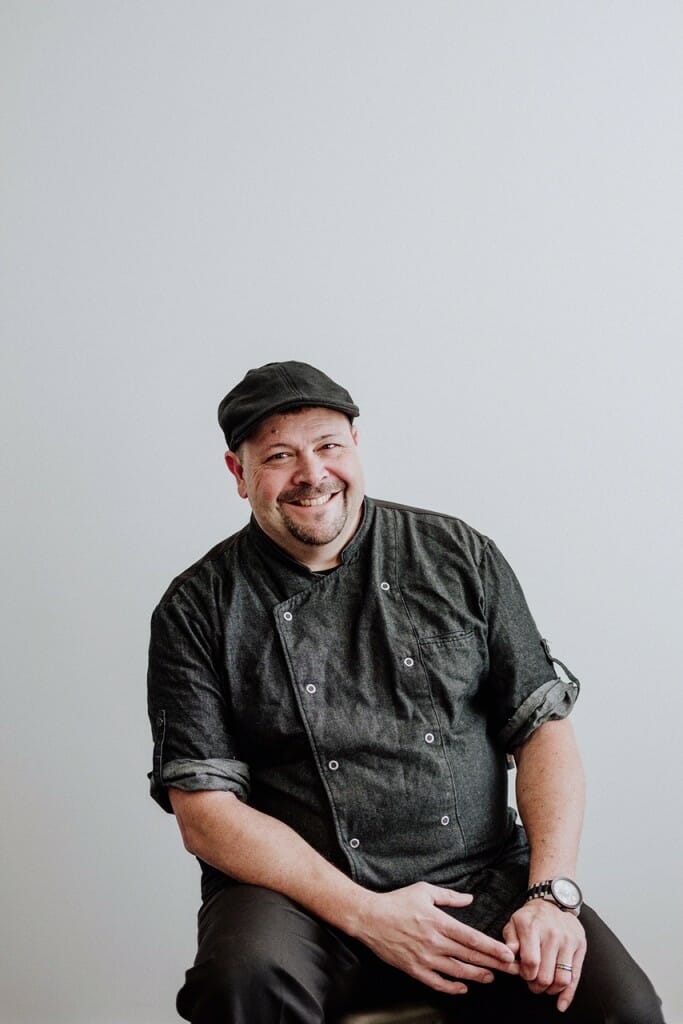 Roger Searle
Hawley Crescent Culinary Services
Oshawa, Ontario
Check out their Feast On profile here!
---
What's your favourite seasonal ingredient?
I love fresh herbs, asparagus and squashes
What's your drink of choice?
A nice bold red wine or a dirty martini.
Most underrated ingredient?
Curry and/or jerk seasonings. People always assume the heat with these two ingredients. I love to incorporate a little bit of island flavouring into my creations.
Favourite restaurant?
Milagro Cantinas on Mercer in Toronto and Hot Rocks Creative Diner in Whitby when we need something close to home.  Both are my go to places for an authentic well flavoured meal that meets all our dietary needs.
Off-duty, what are you most likely to be cooking at home?
Since we only use Rational Ovens at my commercial Kitchen- anything BBQ – I love using my grill, my smoker or pit for outdoor cooking. Gas or charcoal it doesn't matter, I love creating in our outdoor kitchen.
What's the best part of working with Ontario food and drink?
The quality and freshness from using local suppliers. farm to table isn't just a term. We support actual businesses and craftsman in their trades. You can truly taste the difference.  We are mobile caterers and we have definitely noticed and enjoy using the local vendors from the areas where we are working events. It opens up a whole new world each time!
Why is Feast On important to you and your restaurant?
Feast On is important to us because it allows us to stand behind what we truly believe in and now we have a community. It is one thing to say you use fresh ingredients, it is another to live and breath this philosophy. It is a commitment and we were really thrilled that Feast On was created. It represents who we are perfectly and opened the door to so many other great vendors!
Fill in the blank: "If I entered a competitive eating contest, I'd definitely win if the item was _______".
Curried!
What does your 'Perfect Week-end' in Oshawa look like?
Spending good quality time with family and friends eating charcuterie and having a glass of good wine!  Nothing grandiose or super fancy but quality driven. The people, the food and the drink! Good things start at home (In Ontario)!
---