Ontario's Blue Coast, feel the breeze on your face!
Your summer cycling adventure begins in the very heart of the Great Lakes Region. No need to travel to the Caribbean to see spectacular azure blue waters, we have the answer to that; beautiful Lake Huron.  We are known as Ontario's Blue Coast for a reason, the stunning blue waters of Lake Huron and the St. Clair River.
Arrive to Sarnia; the first leg of your ride begins in Corunna, just a short 15 minute drive south of the city.  The St. Clair River Trail is a premier waterfront trail stretching 35 km from Corunna to Port Lambton. The on-road and off-road sections of the popular trail connect picturesque towns and small quaint inviting villages. During your ride be sure to wander off the path to discover lush green waterfront parks, historical marine landmarks, and numerous picnic spots dotted along the river. We suggest riding from Corunna's Guthrie Park to Sombra, this 21 km journey one way offers easy terrain, flat paved paths and bike lanes with a spectacular view.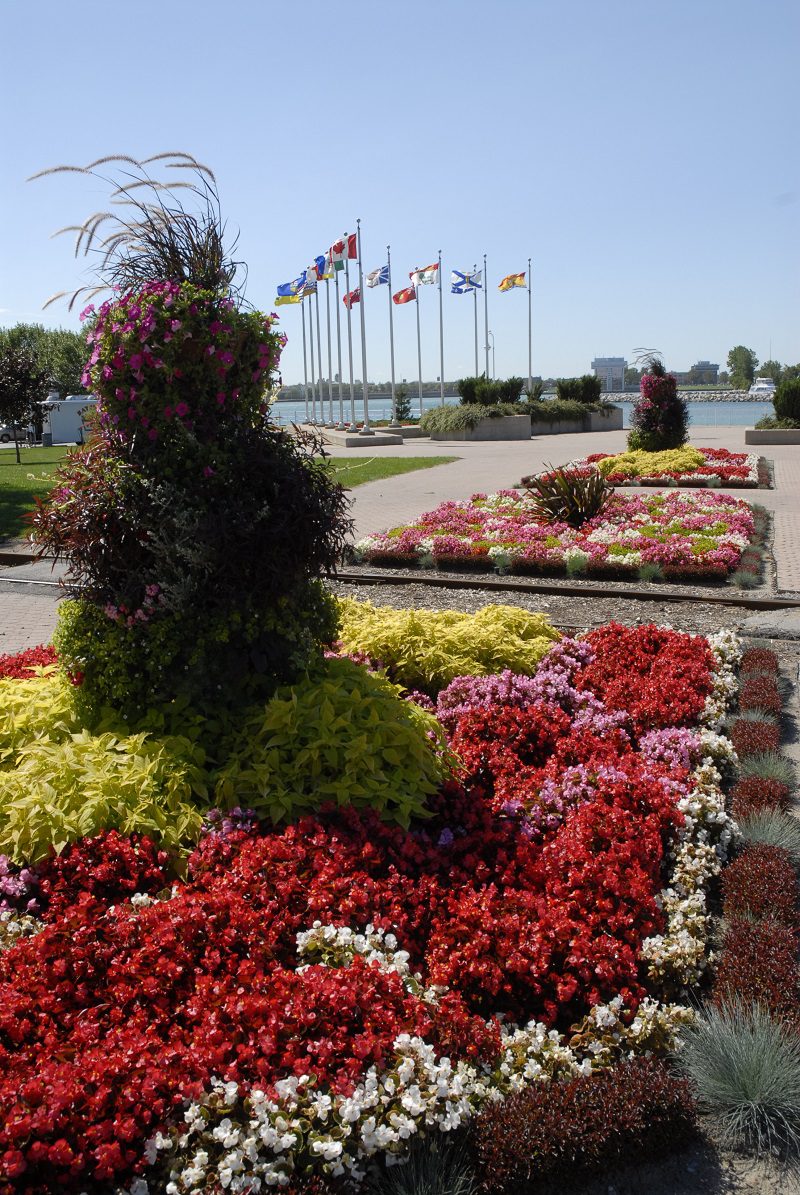 While riding through St. Clair Township, we suggest a side trip visit to one or both impressive museums; Sombra Museum and the Moore Museum. Soak up some history and culture of the region along with being the picture perfect spot to snap some photos.  (Please check in advance for opening guidelines due to COVID restrictions.)
You've earned a stop for some lunch; let your taste buds take you to Bad Dog Bar & Grill, Corunna.  This funky fun spot features a roomy screened outdoor patio with river views. Having a hard time deciding on what to order from the menu; cheesy goat burger, twisted Caesar salad and taco perogies.  The restaurant's motto is Come. Sit. Stay.
Rustic Scoop Ice Cream Bar just around the corner from Bad Dog serves up the sweetest ice cold treats with a big smile. Why not try a hot fudge double chocolate sundae with extra whip cream. No reason to feel guilty, you will burn off the calories on tomorrow's ride.
Return back to Sarnia for a relaxing evening and savour some fish at Purdy's Dockside Eatery in Point Edward (small village adjacent to Sarnia).  Enjoy al fresco dining with fresh choices of pickerel, yellow perch, whitefish caught that morning in the waters of Lake Huron. The Purdy family have been fishing Lake Huron since 1900. After dinner, stroll along the waterfront park and walkway under the twin spanned Blue Water Bridge with a close up view of Michigan.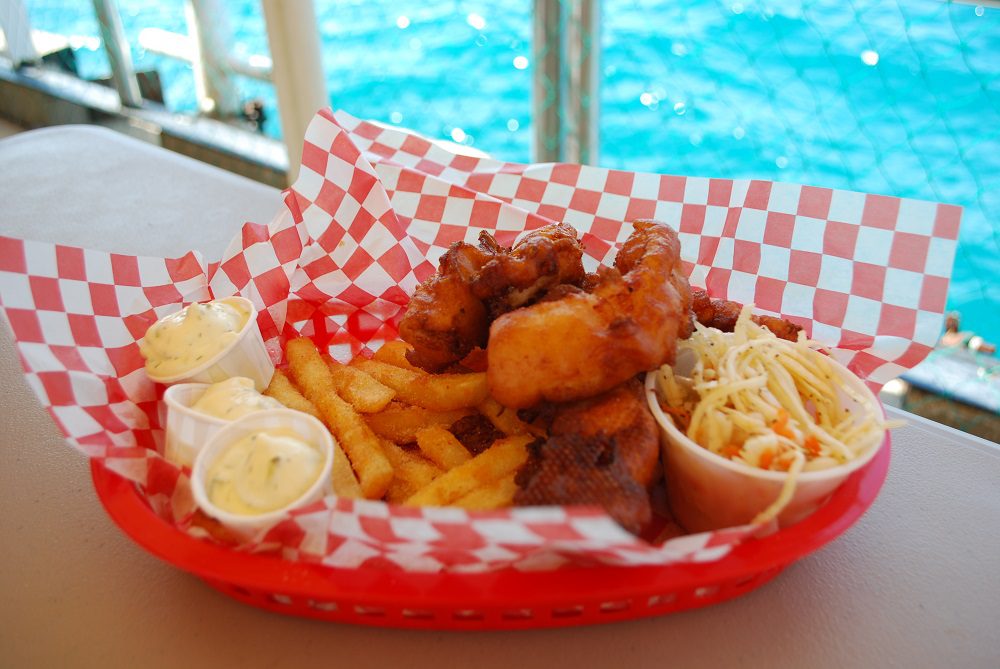 The Waterfront Trail combines 26 km of Sarnia and Point Edward trail known as the popular Bluewater Trail.  Take time to soak up the beauty of the waterway along with catching a glimpse of huge international freights and pleasure boats.  The trail begins at LaSalle Line and follows St. Clair River along paved shoulders and bike lanes on the St. Clair Parkway leading you into Sarnia's Heritage downtown. There is a vibrant mix of patio restaurants, craft breweries, eclectic boutique shops, 1930's art deco theatre and the Judith and Norman Alix art gallery-all visible and easily accessible from the path. Time for a chill stop for a house brewed draft and some elevated pub grub at Refined Fool Brewing Co. We suggest a tall glass of Murder of Crows, a black IPA is a must try for those hopheads and malt maniacs.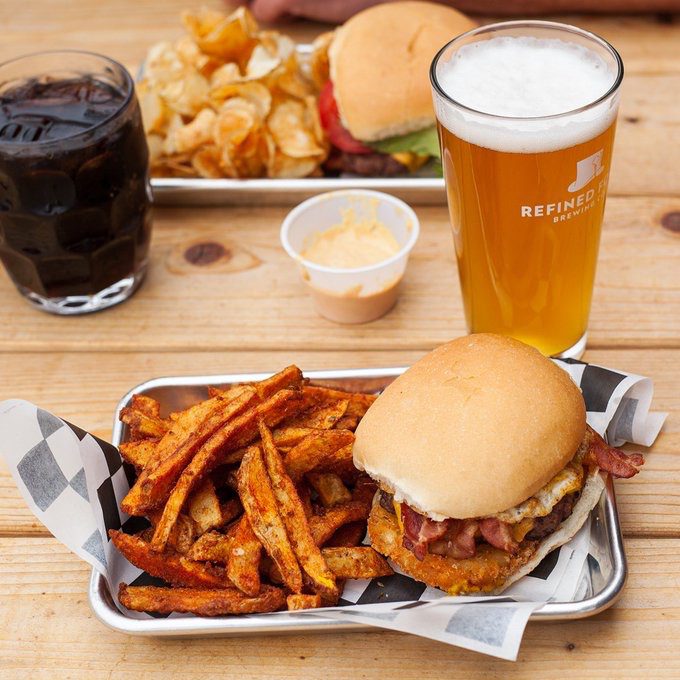 This path continues and will lead you around scenic Sarnia Harbour and to the Point Lands in Centennial Park.  Close to 40 acres this picturesque park features international award winning floral gardens, sculpture display, Suncor Agora outdoor stage, fountains, Court of Flags and pleasant green spaces.
From Centennial Park the trail continues into the Village of Point Edward on a multi-path under the international span of the Blue Water Bridge to the Waterfront Park. This strategic location is celebrated by voters across Canada for having the best French fries under the bridge sold from truck vendors.  We suggest a plate of the famous hand-cut fries at Original Albert's; they've been serving every summer for over 50 years.
Travelling east along Lake Huron, the trail leads into Canatara Park.  The Objiwe word for blue water, this green gem of a park features over 200 acres of Carolinian forest, white sandy beach which fronts Lake Huron with an International Blue Flag designation, picnic areas, walking paths, animal farm and home to well over 200 species of birds and 52 varieties of trees.  Mother Nature at her best!
The Waterfront Trail continues beyond Canatara Park using bike lanes and paved shoulders on Lakeshore Road, turning north on Brigden Road to continue your journey on Old Lakeshore Road.  We've picked the best spot to watch a stunning sunset over Lake Huron. Wind down your day at Skeeter Barlow's in Bright's Grove with its popular open air patio along shores of Lake Huron.  The Sarnia Waterfront trail ends at Mandaumin Road but the trail does continue on Highway 7 into Plympton Wyoming.
We've already got you thinking about your next cycle adventure featuring tasty culinary stops along the trail.
---