Thanks to our friends at 100km Foods, we recently had the opportunity to visit three Ontario farms: Mountain Oak Cheese, Sovereign Farms, and Enviro Mushroom Farm. 
We relish opportunities like these because it gives us a chance to connect with producers, learn about where some of Ontario's most unique products come from and spend some time with similarly minded chefs. On this tour, we got the chance to hob-nob with chefs and staff from Feast On designated Richmond Station, Magic Oven, and Hearty Catering among others.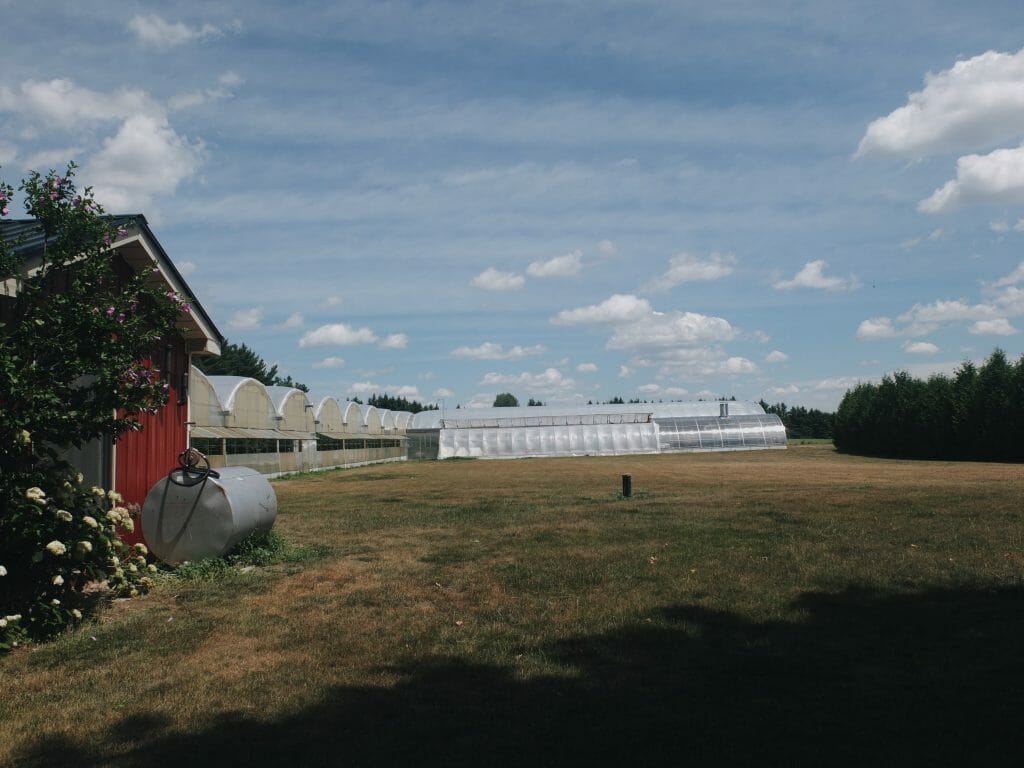 Our morning began with a very warm welcome from Adam van Bergeijk, owner and cheese maker at Mountain Oak Cheese. We were then given a unique behind-the-scenes look at the cheese making facilities. We learned that all the milk used for the cheese is in fact milked from the dairy cows earlier in the day – the Mountain Oak cheese freshness and quality guarantee. When full, the fresh milk vat can hold up 4,000 litres of milk which is translated to 400 kilograms of cheese that's a whole lotta gouda!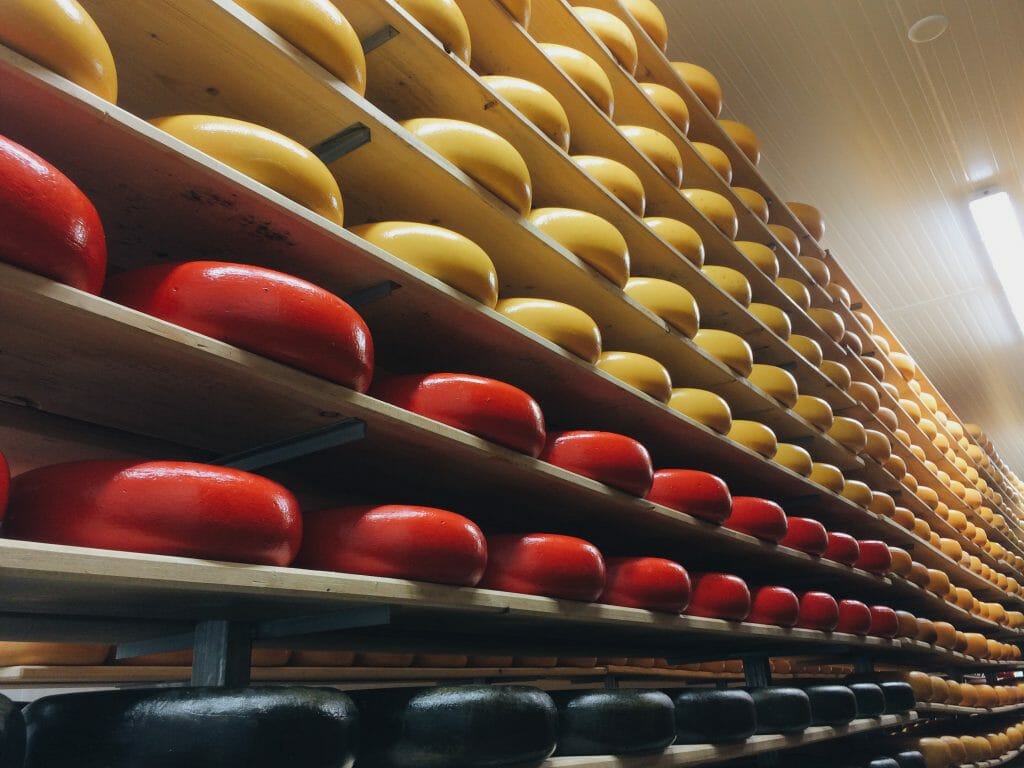 We were in awe of the variety of cheese on the shelves. Flavours included the very vibrant red chilli pepper, black pepper and wild nettle. We also got a taste of the  2 year old gouda and my personal favourite, the rustic and creamy mustard cheese!
Fun fact: the farm's name itself comes from the Dutch to English translation of the family name Bergeijk meaning ?from the mountain oak?!
---
Our next stop was Sovereign Farms in Waterford for tomatoes galore! Everywhere we looked, there were delicious looking grape, heirloom, and cherry tomatoes.
Sovereign Farms is a vegetable greenhouse operation specializing in grape tomatoes. The plants are grown from February to December each year and production starts in late April and goes through to Christmas — which means you can be eating locally grown tomatoes in December!
---
Our final stop on the tour was to Enviro Mushroom Farm! We got a walk through the fourteen step process of mushroom growth and germination.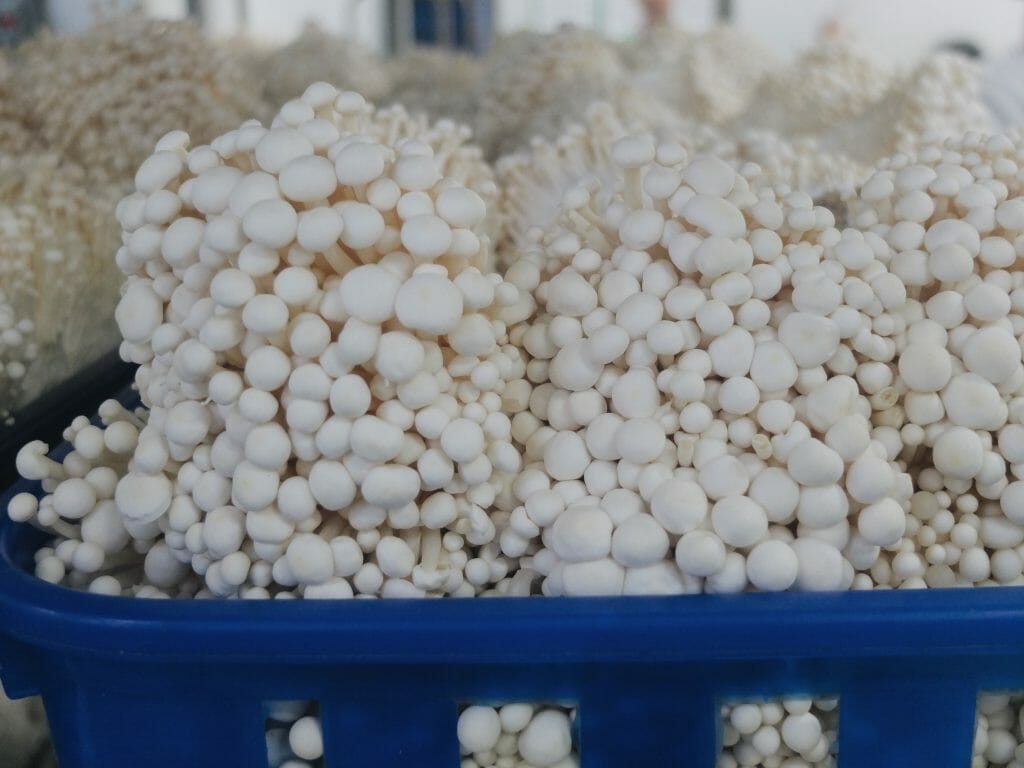 There are five different kinds of mushrooms grown at Enviro: King Oyster, Enoki (pictured above), Nameko, Hon Shimeji, and Black Oyster! Curious how to use them? Our friends at Enviro even  have a number of delicious mushroom recipes ready to be brought to life.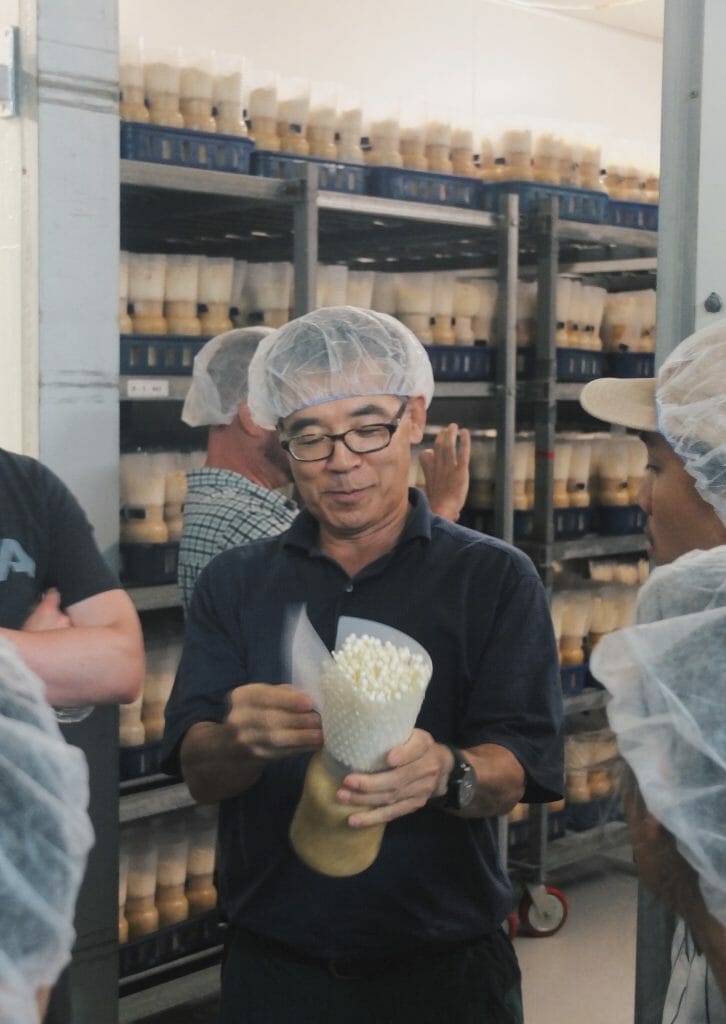 ---
Thank you so much to the team at 100KM Foods for letting us tag along and for continually spreading the good word about local food and those who grow it. For more information on 100Km or to place your first order, visit: 100kmfoods.com