Growing grapes anywhere north of Niagara is not for the faint of heart.
In Prince Edward County, Ontario's youngest wine region, winemakers often have to bury their vines before winter to protect them from frost, while others light fires in their vineyards to keep temperatures up. Elsewhere in the province, industrious wine makers are prioritizing cold-climate hybrid varietals and planting only on select sunny slopes. They need to get creative to get a yield big enough, and sweet enough, for making wine.

One such industrious couple is Michael and Jessica Maish. They've recently opened their dream winery on the slopes of the Beaver Valley, 260 kilometres north of Niagara. While it's true the Beaver Valley sits in a micro-climate, much like the Beamsville Bench, that keeps things temperate — it's by no means, a walk in the park.
Historically, this warm pocket has been used for apple growing. In recent years, a couple of grape growers have tried their luck here as well. Coffin Ridge Winery is 45 minutes to the west, while Georgian Hills Vineyards is a short jaunt to the east.
To make up for the shorter growing season and cooler tempretures, Michael Maish is growing cold loving, hybrid varietals like Marquette and L'Acadie at The Roost Wine Company.
---
A hybrid is a varietal that's bred for certain characteristics, like mildew resistance in wet climates or cold tolerance in chilly ones.  You may have heard of 'Baco Noir', the most successful hybrid varietal in Ontario. Like Marquette, it is a cross between a French wine grape and ones indigenous to North America.
---
The Maishes currently have three estate wines on offer; plus, a couple more made with Niagara grown grapes, like the Pinot Noir Rosé which smells of cooked strawberries and roses, to round out their offering. They're also using Niagara grown fruit to temper wines like their signature Barn Red, made primarily with Marechal Foch. The result is a deep, dark red wine that's not cloying, but instead fruity with just a hint of spice.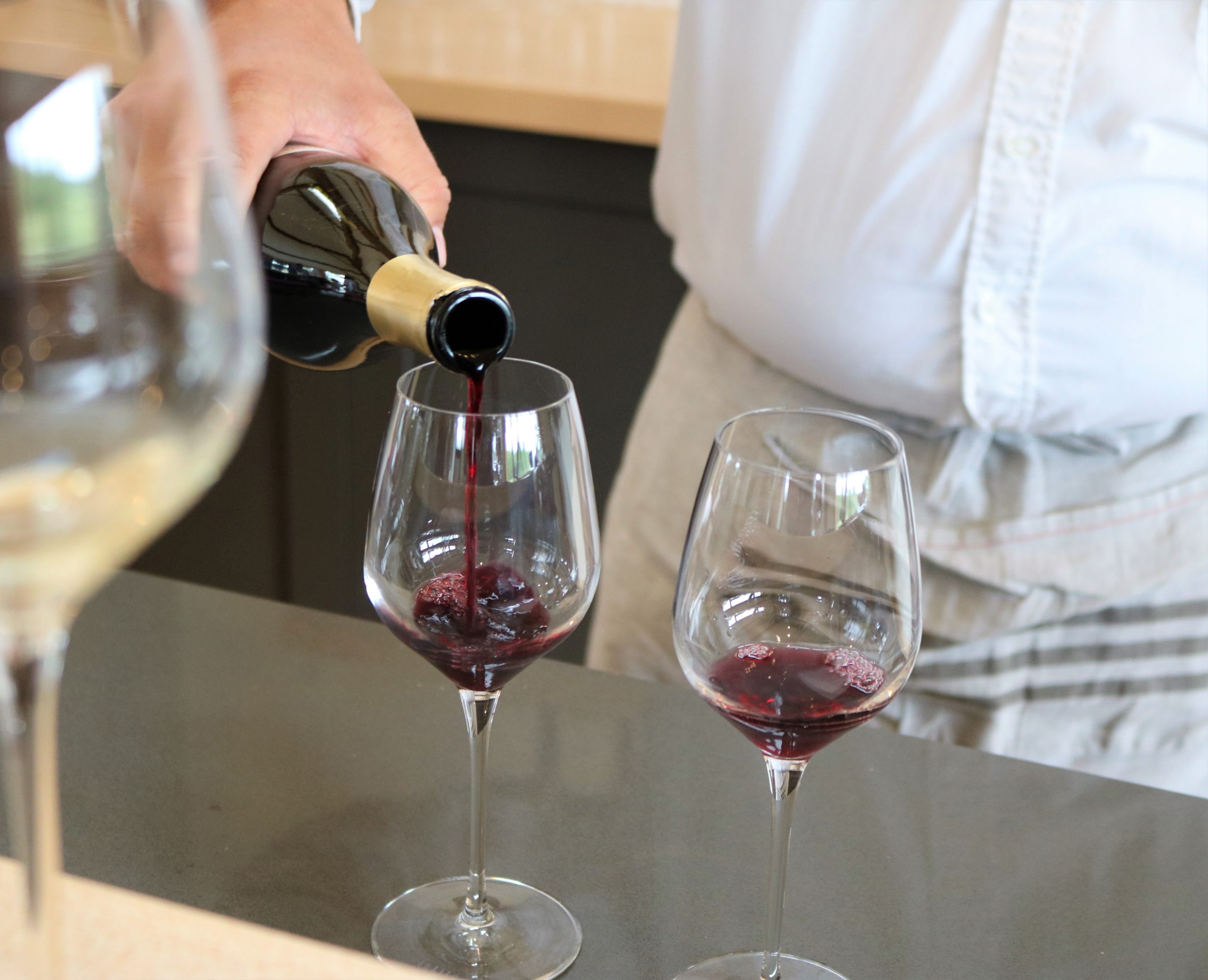 Wine like this is made to be savoured, slowly, while enjoying the view. Michael and Jessica built their winery with this in mind. For them, it's not enough to make good wine — they wanted to build a destination where you can enjoy it.
Years ago, they hired some folks to moved the beautiful heritage barn north from Vaughan to Jessica's mother property. It quickly became the perfect place for a vineyard. It now stands majestic, over-looking the rolling hills of the Beaver Valley. In the distance, the clear waters of Georgian Bay shine bright.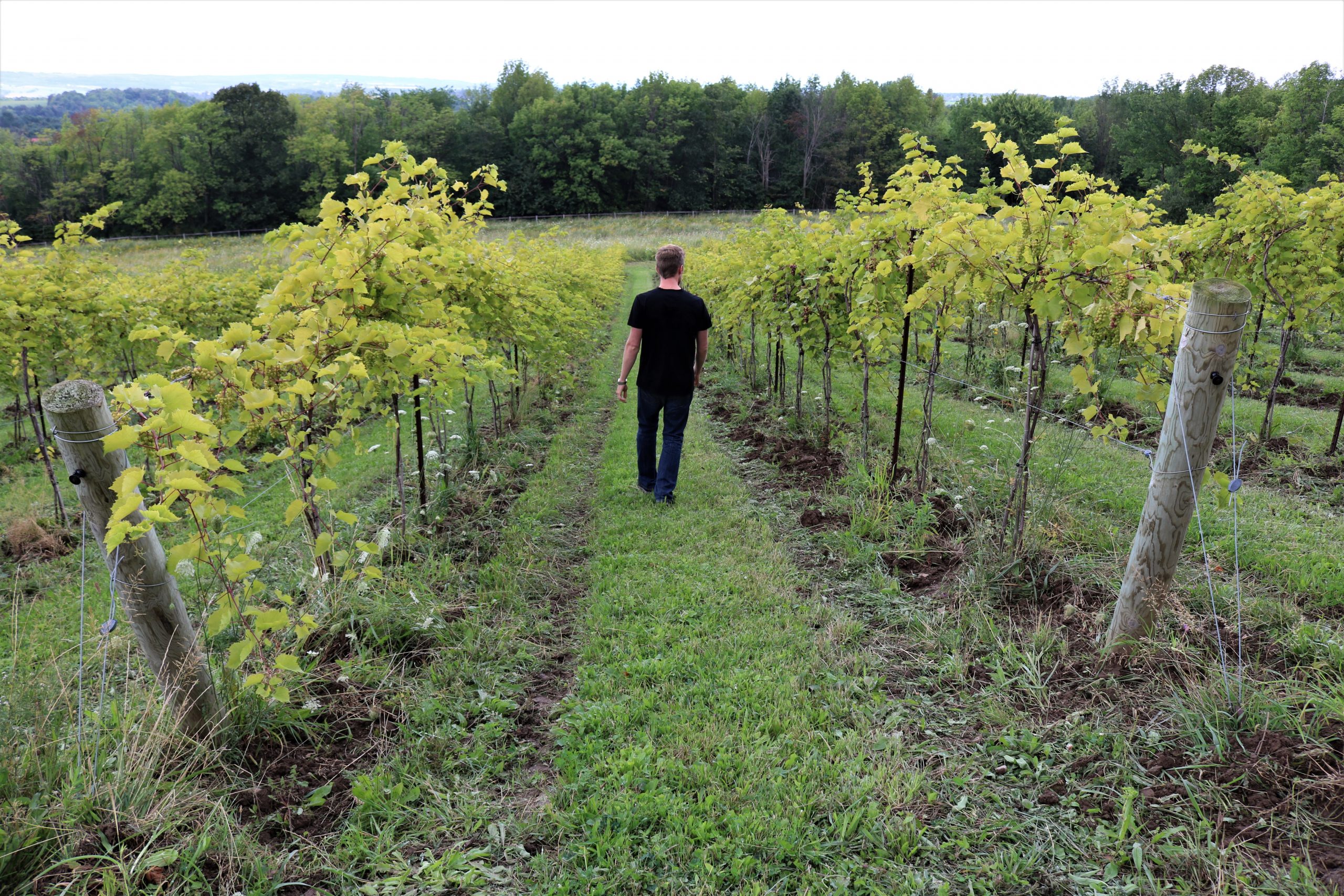 As you can imagine, it's a family affair. Michael tends the grapes, Jessica makes the wine and together, they run the business. Her mother helps with the tasting room and events — even their young son can sometimes be seen rolling out mesh to protect the grapes from birds.
As a visitor, you're invited in with a smile. You can sample their wines, chat with those pouring and indulge in charcuterie boards on the patio. They're sourcing cheeses and meats from Niagara in an effort to provide a unique taste of Ontario on every visit.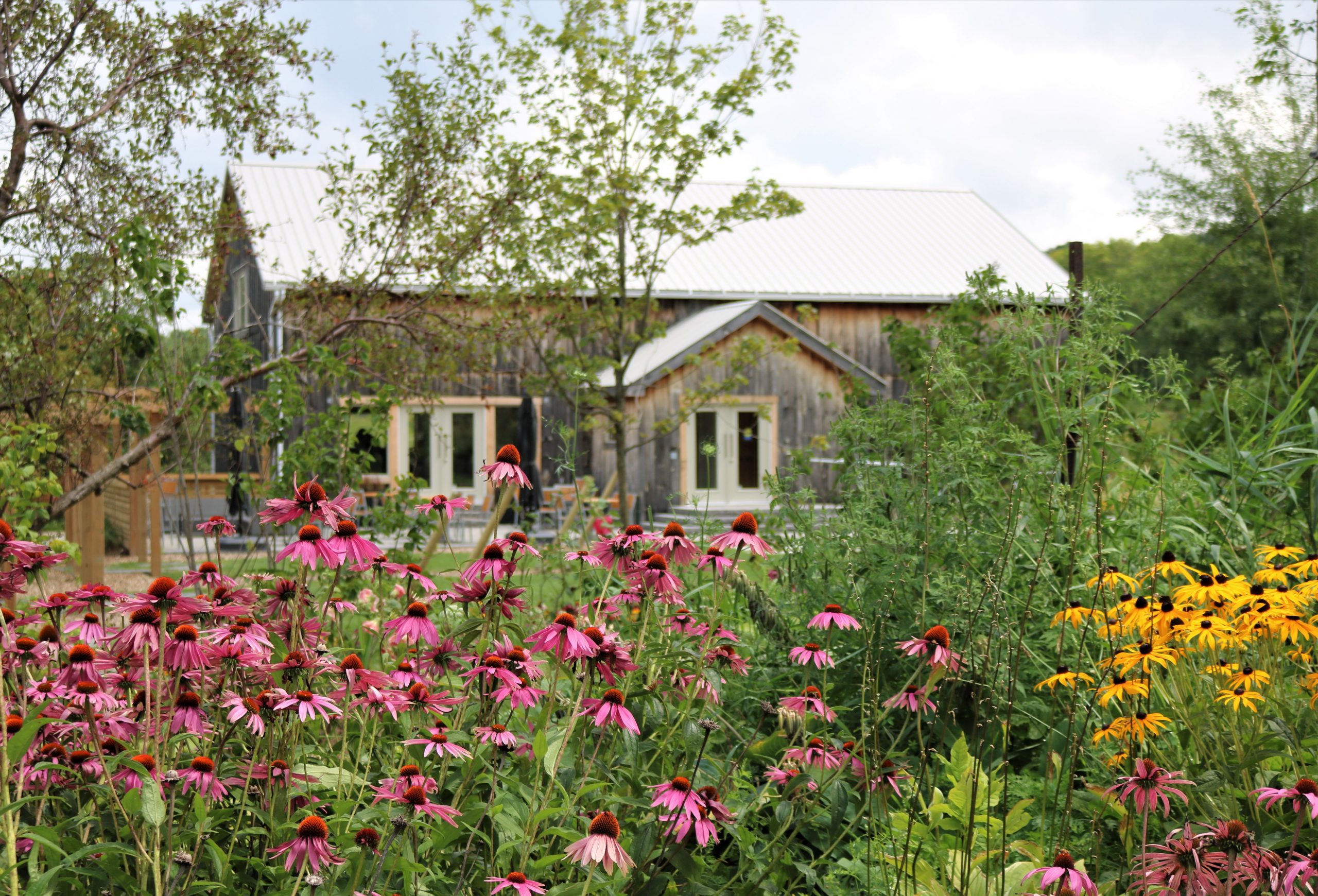 When you're in the city it can be difficult to experience a rural setting like this,? Jessica says. "We love living in the Southern Georgian Bay area and we're thrilled that we can invite visitors to enjoy it with us."