Looking to try something old, something new and something that deeply represents a 'taste of place' here in Ontario? From a quick bite to a multi-course contemporary dining experience, here are three First Nations restaurants in Toronto that are showcasing a modern take on Indigenous cuisine.
---
Nish Dish Marketeria & Catering
Chef Johl Whiteduck Ringuette of Nish Dish focuses entirely on traditional Indigenous foods, championing his Anishnawbe (Nish) roots. Nish Dish started out as a catering business here in Toronto and has since expanded into a brick-and-mortar restaurant at Bloor and Clinton Street. This is a fantastic place to dine in an easy-going, counter and café setting, while indulging in land-to-table dishes: wild rice and mushroom dishes; harvest vegetable soups; and venison, pheasant and salmon mains. Chef Whiteduck Ringuette is also an educator of Anishnawbe food culture and is available for food introductions and workshops on indigenous cuisine.
---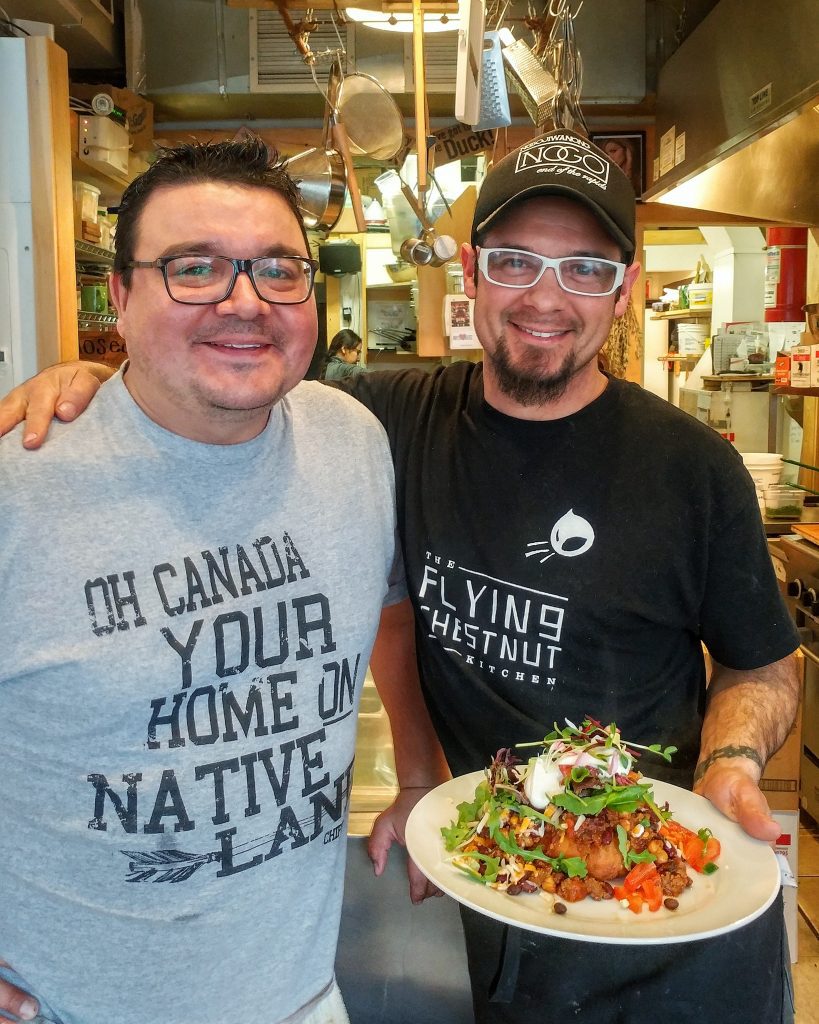 Pow Wow Cafe
Kensington Market, 213 Augusta Ave, Toronto     
instagram.com/powwowcafeto
If you're spending the weekend traipsing around Kensington Market and need to make a stop to satiate your hunger, Chef Shawn Adler's Pow Wow Café is the place. Pow Wow Café highlights indigenous inspired cuisine from salmon and harvest vegetables served with brunch, to their all-day taco menu of hearty ingredients served on bannock. Their chilies are also worth diving into and something you may have already tried at Guelph's Hillside Music Festival! (And if you don't know, Hillside's food scene is parallel to none when it comes to tasty, quality festival foods. No joke!)
---
Ku Kum Indigenous Kitchen
Chef Joseph Shawana has created a restaurant where story meets the plate. Diners can experience a modern taste of place that tips its hat to Indigenous food culture predating the birth of Canada as a nation. Chef Joseph grew up on Manatoulin Island, raised on the Wiikwemkoong Unceded Reserve. From a young age he was inspired by the power of food to bring people together; he was inspired into using the whole ingredient to highlight its full range of flavour.  Having had grown up playing in the forests, foraging for mushrooms, wild herbs and Canadian wild liquorice, Chef Joseph has built a menu that tells the culinary story of Canadian Indigenous heritage. You want to visit this Davisville restaurant for delicious, healthy plates of game, lake fish and even an exciting sweet grass creme brulee.
---
For more ways to eat and drink in Toronto, check out SeeTorontoNow.com