Did you know that there are over 90 commercial hops growers in Ontario right now? They grow eight main varieties of hops including favorites like Chinook, Cascade and Centennial. Around these parts, the hop bine – that's what the above-ground part of the hops plant is called – harvest typically runs from early August to early September, depending on the variety.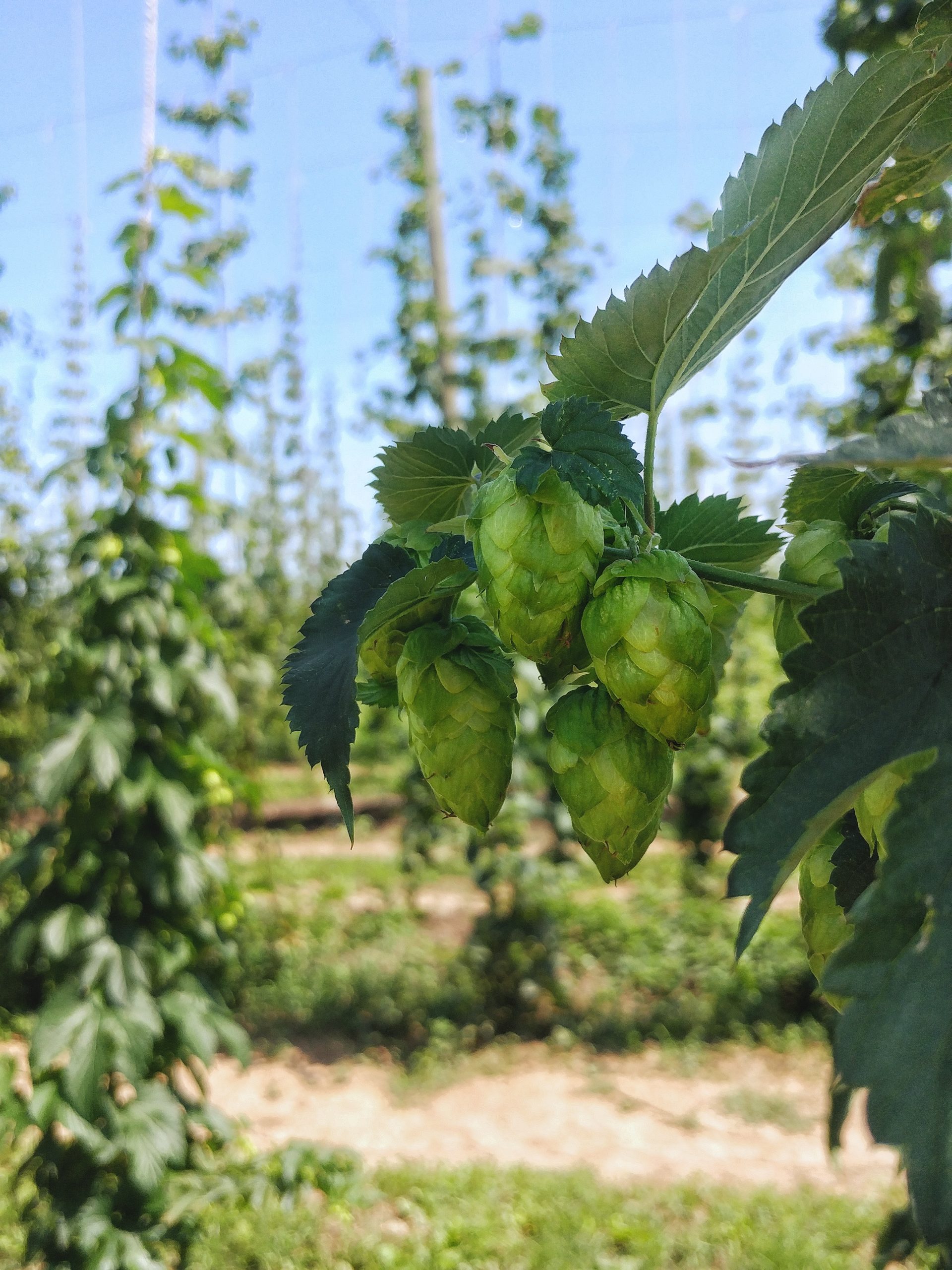 Wet-hopped beers are made with freshly harvested, resin-filled, hops cones – those are the fragrant green 'flowers' hanging off the bines. Fresh hops cones wilt very quickly, so most beer is made with hops that was dried, pelleted and packaged for future use.
Wet-hopping makes for a very unique beer – one with a short expiration date. Here are three wet-hopped beers we're sipping right now.
---
Wet Behind The Ears Wet-Hopped IPA
Great Lakes Brewery     Toronto, ON     greatlakesbeer.com
The folks at Great Lakes used two varieties of hops for this floral IPA – Chinook and Cascade – which they sourced from VQH Farms in Eden, Ontario. It's part of their 7 Barrel Series, which means there isn't much out there. You'll need to visit the brewery in Etobicoke to get your paws on some.
View this post on Instagram
---
Locals Only Pale Ale
Stone City Ales     Kingston, ON     stonecityales.com
We picked up a few bottles of this hazy pale ale on our last visit to Kingston, Ontario. It's fresh, citrusy and downright delicious!  They used Barn Owl Malt, Escarpment Labs yeasts with Chinook and Centennial hops from Pleasant Valley in Prince Edward County.
---
Drop it Like it's Hops Harvest Ale
Upper Thames Brewing     Oxford County, ON     upperthamesbrewing.ca
This Oxford County brewery kept it local by brewing up a wet-hopped ale with Centennial hops from the Tavistock Hop Company, just down the road. They've also got a second wet-hopped release called 'River Run' made with VQH Farms hops that smells oddly similar to melons. Both are well worth checking out!
---
You should drink fresh, wet-hopped beer whenever you can. Like other seasonal treats, these brews appear but once a year after all!