There's never been a better time to get outside and reconnect with where your food comes from! This summer, explore the Ontario's many pick-your-own farms. Wander a through a corn field, get to know a friendly goat or two, or marvel at the sheer majesty of a bison herd. You'll find a new found appreciation for our farmers, we promise.
We asked the staff at the Culinary Tourism Alliance what their favorite farm experiences are. Think of this as your ultimate farm-focused road trip!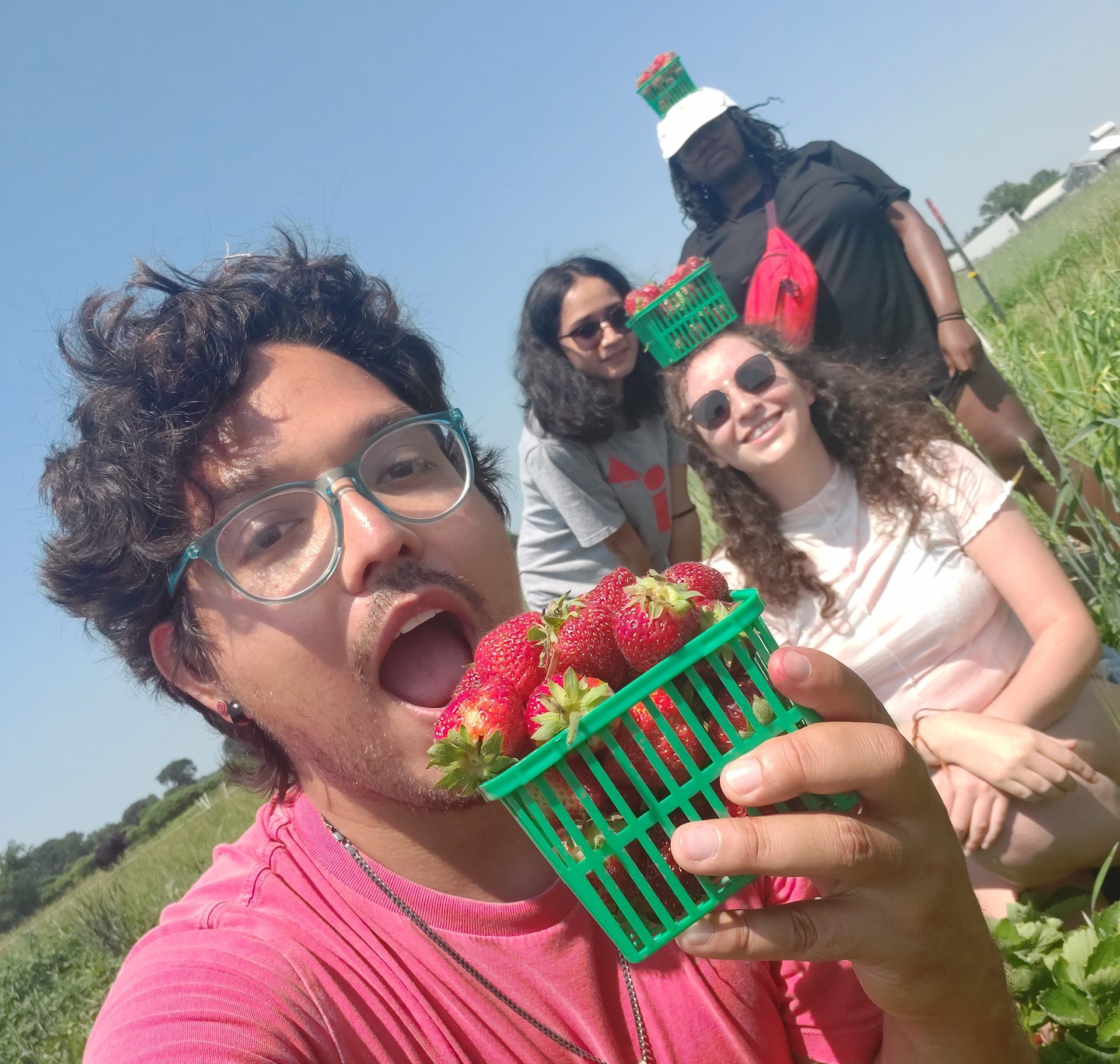 James Arteaga
Dutch House Farms
670 Talbot Rd E, Wheatley, ON
"While driving along a country road outside Leamington, Ontario, the Dutch House Farms sign caught my eye, specifically pick-your-own strawberries. I was with my friends and we were looking for a u-pick strawberry farm since they had never experienced strawberry picking. I'd been many times just outside my hometown of Kitchener-Waterloo as a kid with my family, so my friends were looking to me to find a good spot. The Mennonite family at the farm were very kind and friendly. They explained to us their strawberries were organically grown, using natural methods to ward away pests. They explained that was the reason garlic grew beside the strawberries. When we went to pay at the farm store, we found such a variety of farm produce and foods, including frozen tamales and tortillas! Being of Nicaraguan and Salvadorian descent, I'm always interested in finding Latin foods and learning the stories behind them. The man behind the cashier explained to me they were Mexican Mennonites, and although he did not speak Spanish, he was born in Mexico and lived there for his first two years of life. Leamington is known to be home to many migrant and temporary foreign workers from Mexico, as well as the home a strong Mennonite community. A was amazed to learn about these unique foodways while stopping for an unplanned farm experience while driving along a country road outside Leamington, Ontario. I highly recommend the Dutch House Farm's homemade sausages, water buffalo cheese, steaks, and, of course, their delicious strawberries!"
---
View this post on Instagram
Nastasha Ali
Applevale Orchards
5144 Derry Rd, Burlington, ON    applevaleorchards.com
"Spending an hour or two at Applevale Orchards, a few minutes' drive from the popular Rattlesnake Point trail in Burlington, is a great way to cap off a day of leisurely hiking. You can pick your own apples and pears starting in mid to late August, with about nine varieties of apples and three kinds of pears typically available. The Borcsok family, who own and operate Applevale Orchards, have even colour-coded many of the trees to help you identify your favourite varieties! Don't forget to try (and bring home) a jug of their tasty apple cider."
---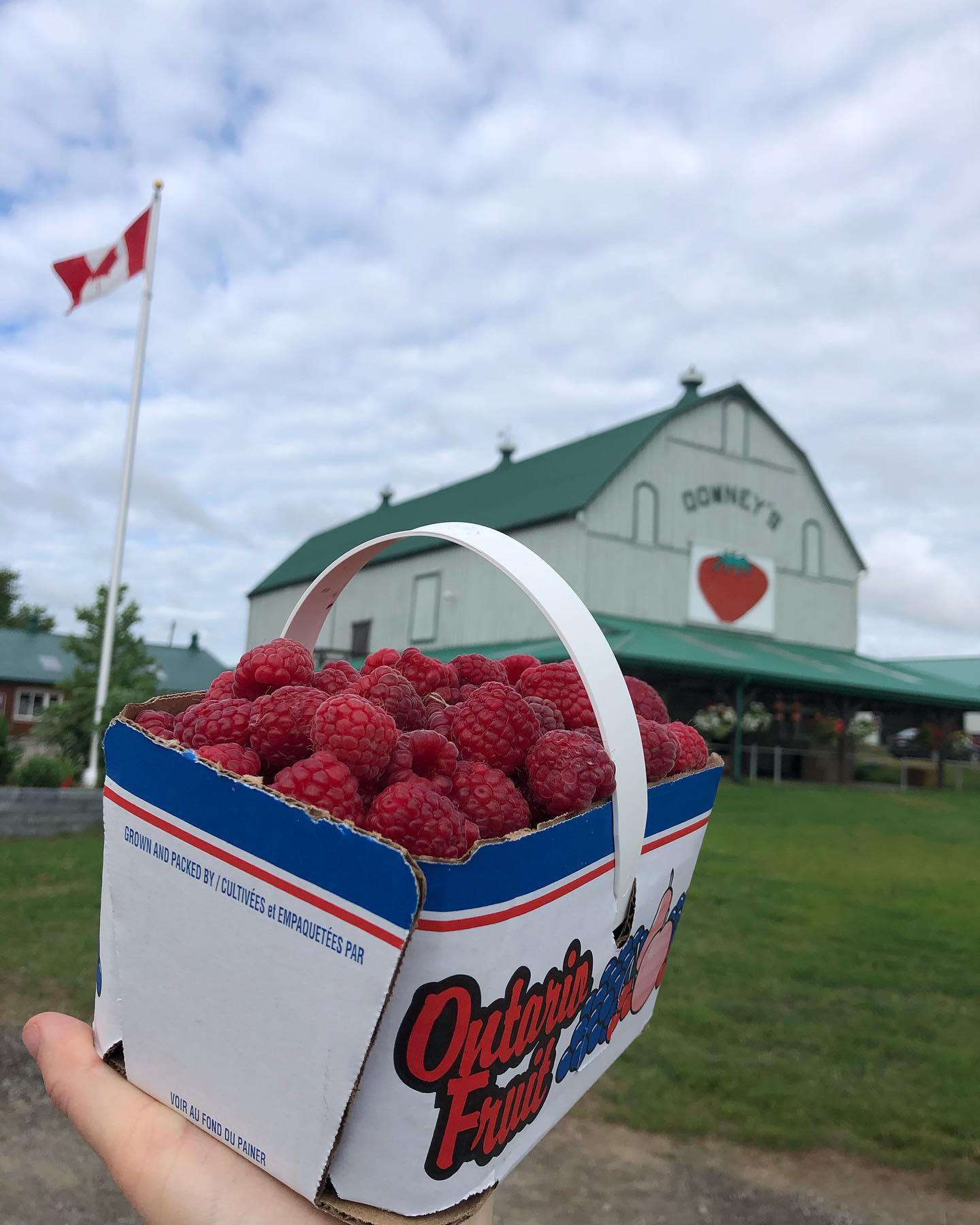 Zoë Galanis
Downey's Strawberry and Apple Farm
13707 Heart Lake Rd, Inglewood, ON    downeysupickfarm.ca
"Apple picking is one of my favorite outdoor fall activities, and Downey's Strawberry and Apple Farm is the first U-pick farm that I visited upon moving to Toronto, so it's a bit nostalgic. Collecting apples and finding creative ways to use them in the kitchen makes fall feel real. I like that the farm is not too far away from downtown Toronto, and that it has an onsite store where you can purchase sweet treats like apple pie, to your heart's content!"
---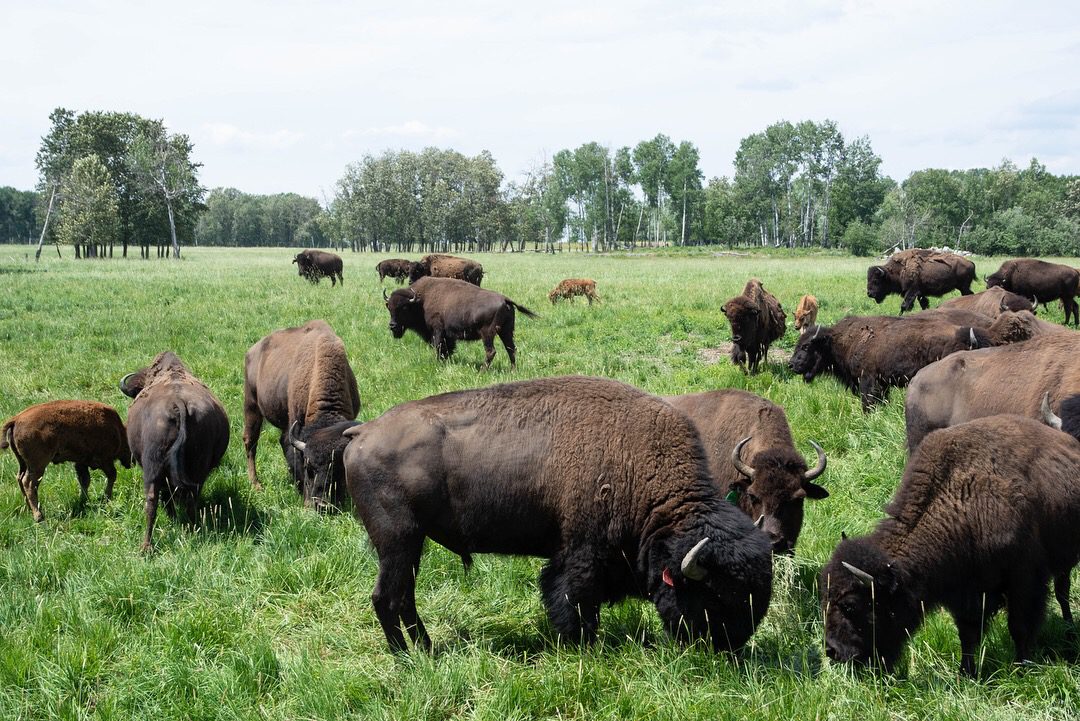 Trevor Benson
Bison Du Nord
86454 Airport Rd, Earlton, ON    bisondunord.com
"There's nothing more amazing than being surrounded by a herd of bison. Pierre Bélanger and his family bring you so close to these magnificent animals for you to appreciate their gentle stare and calm demeanor. Their farm tours are made richer through their stories and he knowledge they share."
---

Rebecca Mackenzie
Hagerman Farms
13644 Loyalist Pkwy, Picton, ON
"I have been going to Hagerman Farms since I was a kid. The farm has evolved over the last decade with the next generation of Hagerman's adding a bakery in recent years that offers not only bread, pies, and dessert baked onsite but a number of other added-value products from both their farm and PEC including seasonal quiches and local cheeses. I always enjoy seeing the turkeys and chickens pecking their way around the farm and taking a moment to pet the goats."
---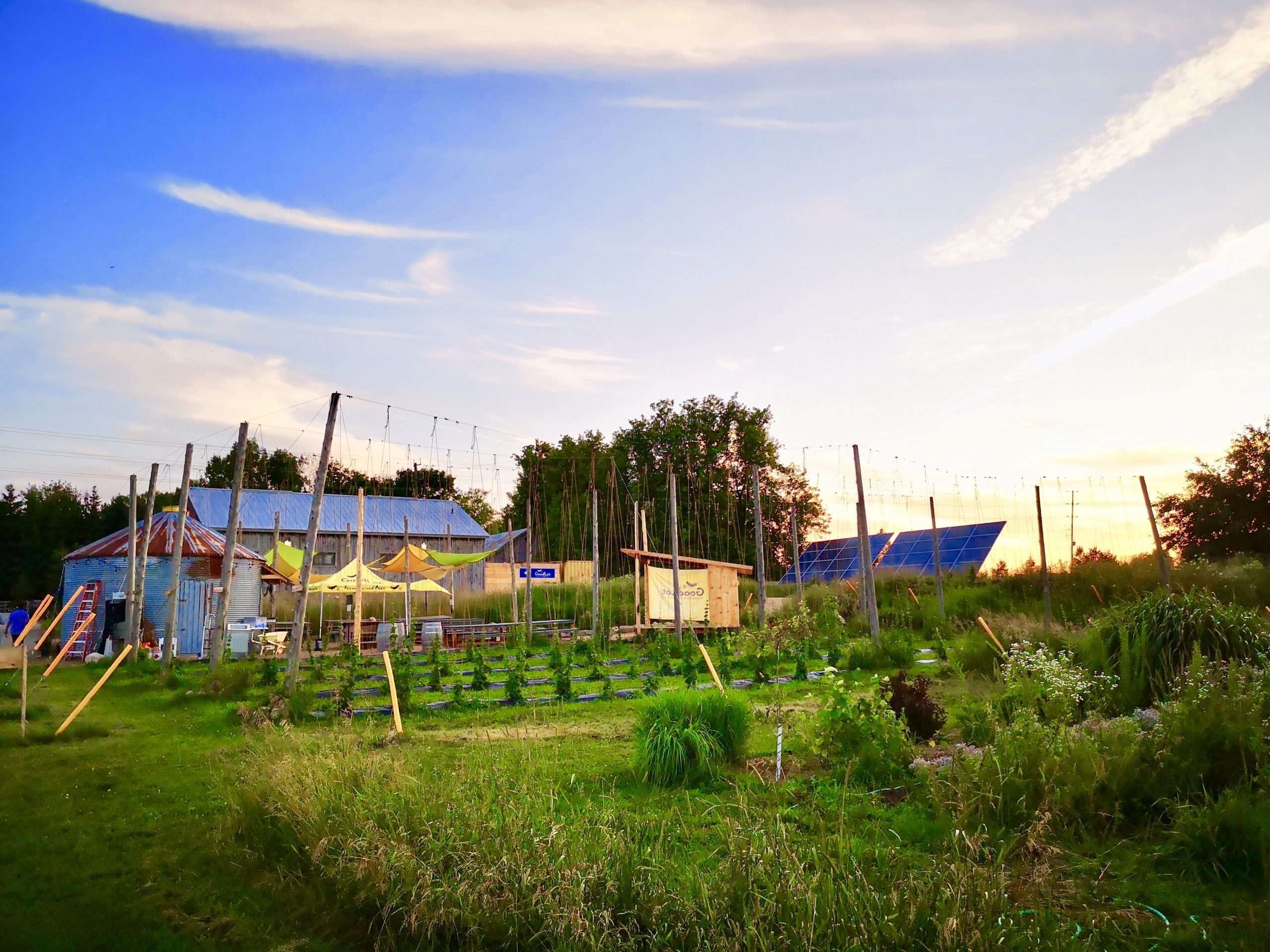 Robert Elliot
GoodLot Farm & GoodLot Farmstead Brewing Co.
18825 Shaws Creek Rd, Alton, ON    goodlot.beer
"Wander the hop yards, say hello to the sheep, play a round of disk golf, grab a glass of hyper-local craft beer, and enjoy some live music on the farm. This Organic hop farm was started by Gail and Phil Winters in 2009, and has grown to supply Ontario breweries, and create terroir-driven brews that are truly unique."
---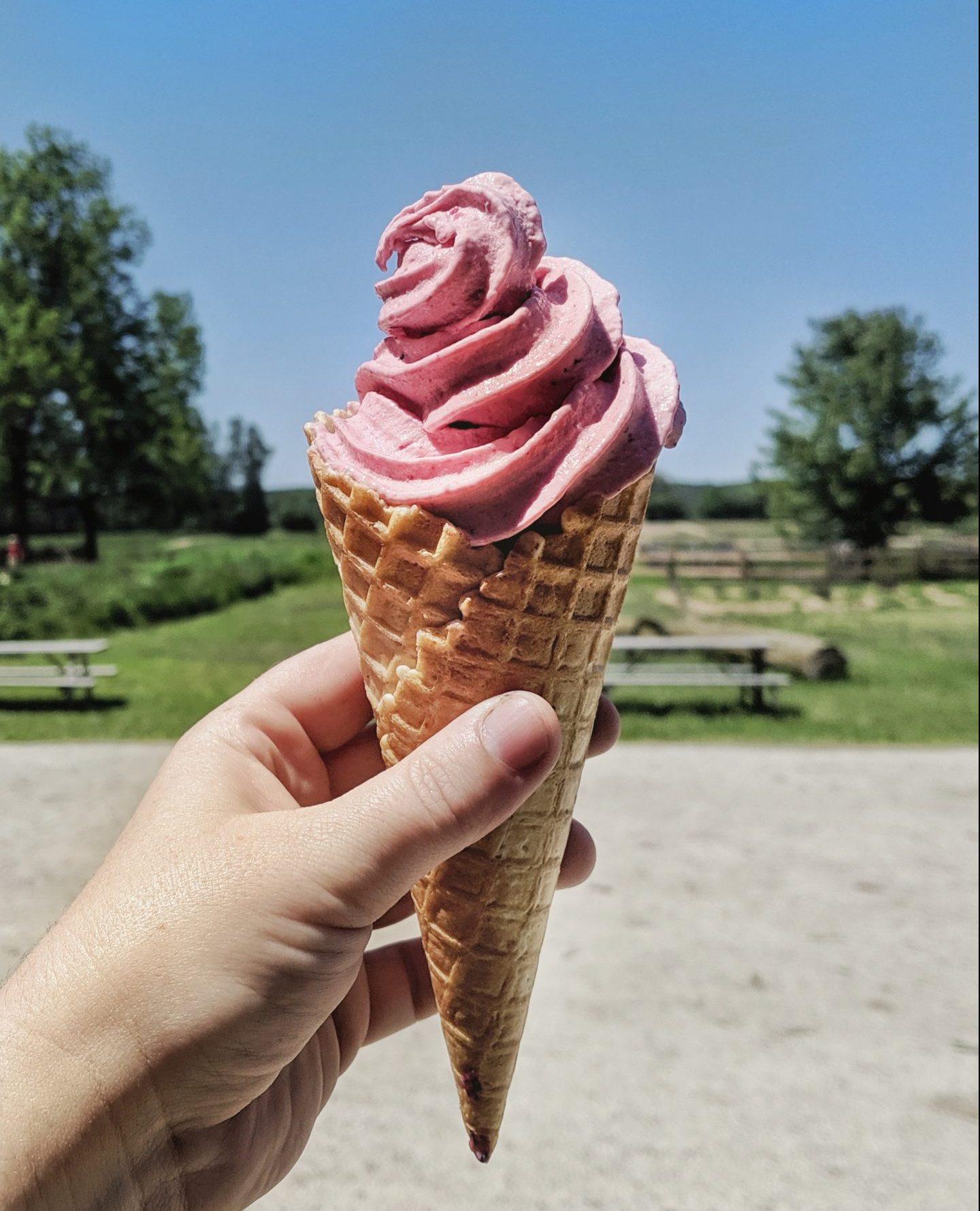 Agatha Podgorski
Andrew's Scenic Acres
9365 10 Side Rd, Milton, ON   andrewsscenicacres.com
"I remember going to Andrew's Scenic Acres to pick strawberries, raspberries and flowers as a kid. With the arrival of roadstand pies season (yes, that's a season for me!) I find myself drawn to the farm. If you've got kids, they also offer tractor rides, goat cuddles and frozen yogurt. Myself, I go for the butter boiled sweetcorn and butter tarts. There's even a fruit winery on site where you can taste all sorts of concoctions. I recommend the black currant wine. I serve it on ice with some soda, like a farmhouse spritzer!"