Every year, on the last weekend in September, bakers from across Kawarthas Northumberland come together to battle for the ultimate prize: the region's best butter tart.
Why Kawarthas Northumberland? The region is home to the notoriously delicious Kawarthas Northumberland Butter Tart Tour. It combines dozens of stops offering some of the best butter tarts in Ontario into one fun-filled, family-friendly tour.
Competition is fierce at this sticky, sweet event. Hundreds of people gather to watch a handful of expert tart tasters pick their favourites from a number of blind submissions. Dozens of bakeries from the area enter!
So, without further ado – the winners of the 2019 Butter Tart Taste-Off are…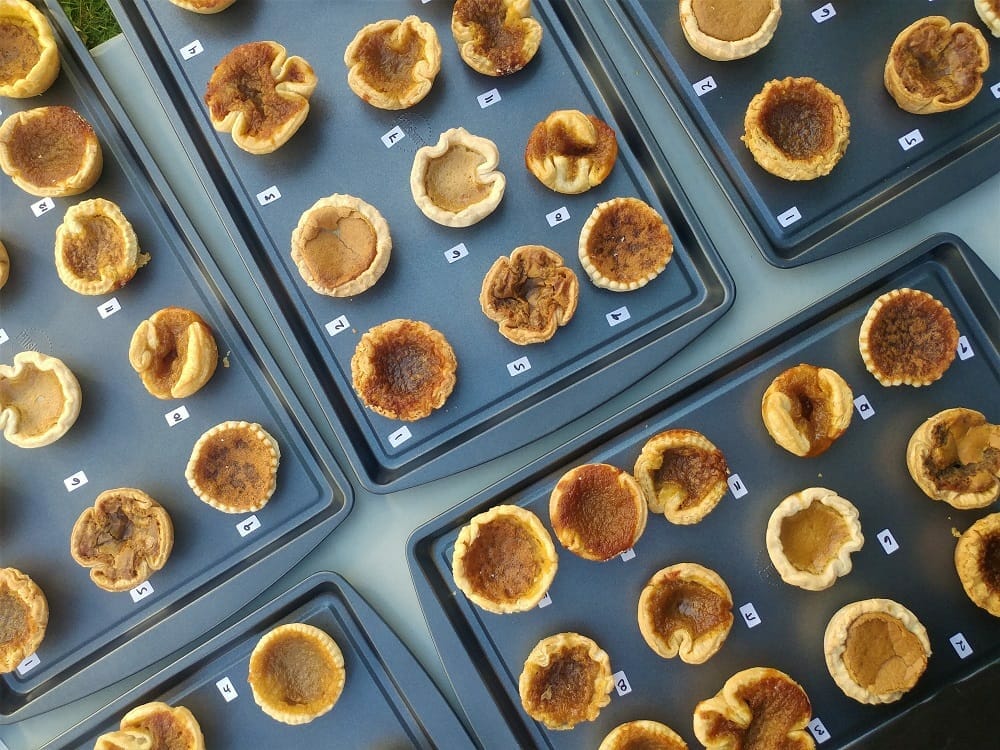 FIRST PLACE
The Pastry Peddler in Millbook
pastrypeddler.ca
This unique small town business marries two of our favourite things: bicycles and butter tarts! Colin Hall is the pastry chef and "peddler." Their classic butter tart is firm with a crumbly crust, but they're known from taking creative liberties with their tarts toppings.
---
SECOND PLACE
Antonia's Bistro in Campbellford
antoniasbistro.com
Home cooking is the name of the game at the Northumberland County spot. Their butter tart is quite firm with a thick, flaky crust.
---
THIRD PLACE
The Bakery Warkworth in Warkworth
warkworthbakery.ca
The folks here are gaining a reputation for adding a splash of rum to their butter tarts. They're soft, but not runny with an excellent ratio of crust to filling.
---
Congratulations to all the bakers on another sweet year!