This holiday season, you might not be able to see everyone you were planning to, thankfully, these beers age well. Barrel-aging adds another layer of complexity to a variety of beer styles. You'll find stouts, sours, Belgian tripels, and porters – aged in oak, bourbon, rum, and wine barrels.
Save a bottle or two for next holiday season to enjoy with the friends you couldn't see this year – if you can hold off, your patience can be rewarded with a perfectly aged beer to pass around the table. These aren't for the faint of heart – usually high in ABV and pack a lot of flavour. We normally offer food pairings with the beer round-ups, but most of these are better off on their own due to their big flavour and warmth.
---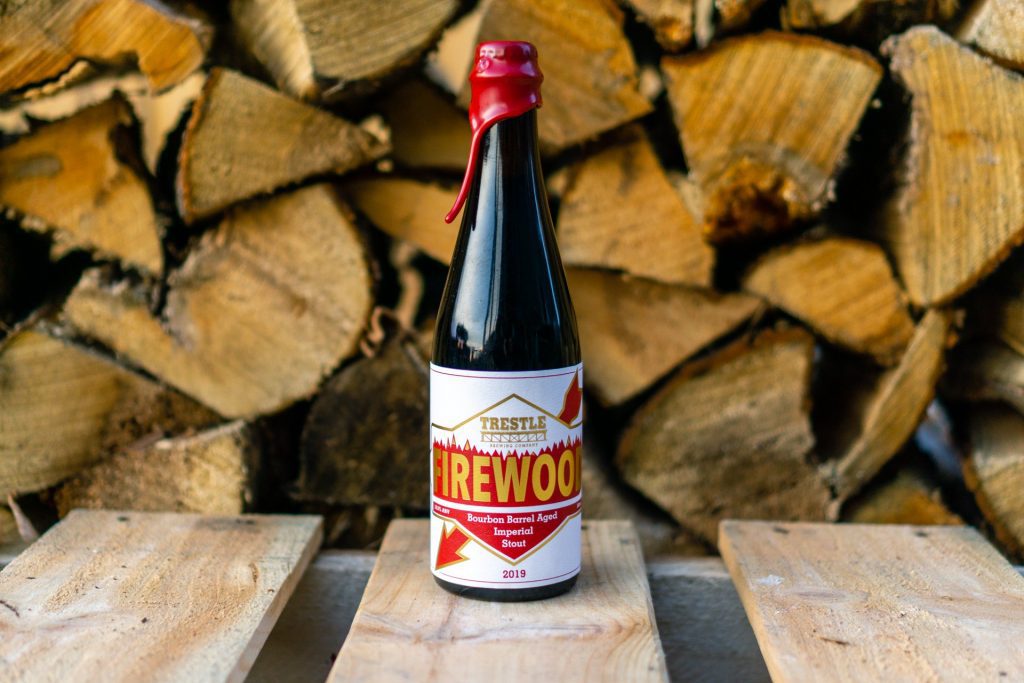 Parry Sound, ON
Firewood • Bourbon Barrel Aged Imperial Stout with Raspberry • 10.5%
Warm-up by the fire with the smokey bourbon nose, chocolate-raspberry notes and smooth caramel finish of this delicious barrel-aged imperial stout. It's barrel-aged for a year, then aged with raspberry puree to finish it off. Plus, if you're in the Parry Sound area and visit the brewery in person, they are Feast On certified!
---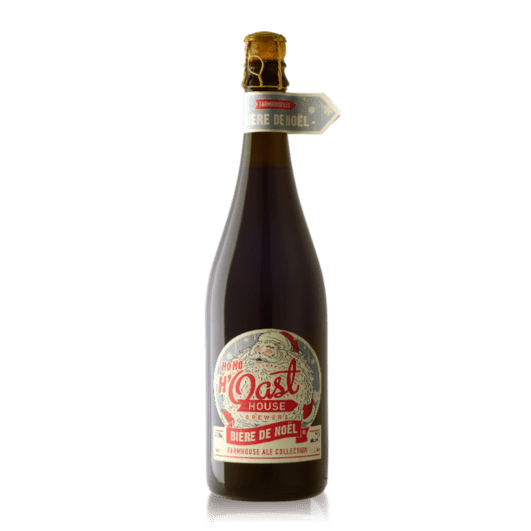 Niagara-on-the-lake, ON
Biere de Noel • Farmhouse Ale • 7.5%
Holiday spice and everything nice! A seasonal favourite returns, with notes of dark chocolate, dried fruit & molasses, with that bourbon warmth. It will reach peak drinkability at one and a half years and can last up to three in your cellar.
---
View this post on Instagram
Hamilton, ON
Origin of Darkness • Barrel Aged Stouts & Porters • 9.6%-11.3%
This one goes a little off-topic. Collective Arts saved a few of their collaborative Origin of Darkness series from last year. Four intriguing barrel-aged brews that have been cellared for a year already – so you don't have to! Get them while you can though, they must be in short supply.
---

Burlington, ON
Kentucky Bastard • Bourbon Barrel Aged Imperial Stout • 11.9%
This wouldn't be an Ontario barrel-aged beer round-up without Nickel Brook's Kentucky Bastard. It's rich with chocolate, coffee and vanilla notes – plus the full year on Kentucky bourbon barrels bringing together a warm, aromatic imperial stout. If it's too hard to resist, Nickel Brook also offers a vintage 2016 Kentucky Bastard to open now.
---
View this post on Instagram
Toronto, ON
Donkey Venom • Barrel Aged Dark Sour • 8.5%
Now a regular offering at Bellwoods Brewery, Donkey Venom has changed and evolved over the years into what it is today. As a hybrid of different styles, its flavour profile is a mixture of rich dark chocolate and bright tart berries. It's a unique beer for an adventurous palate.
---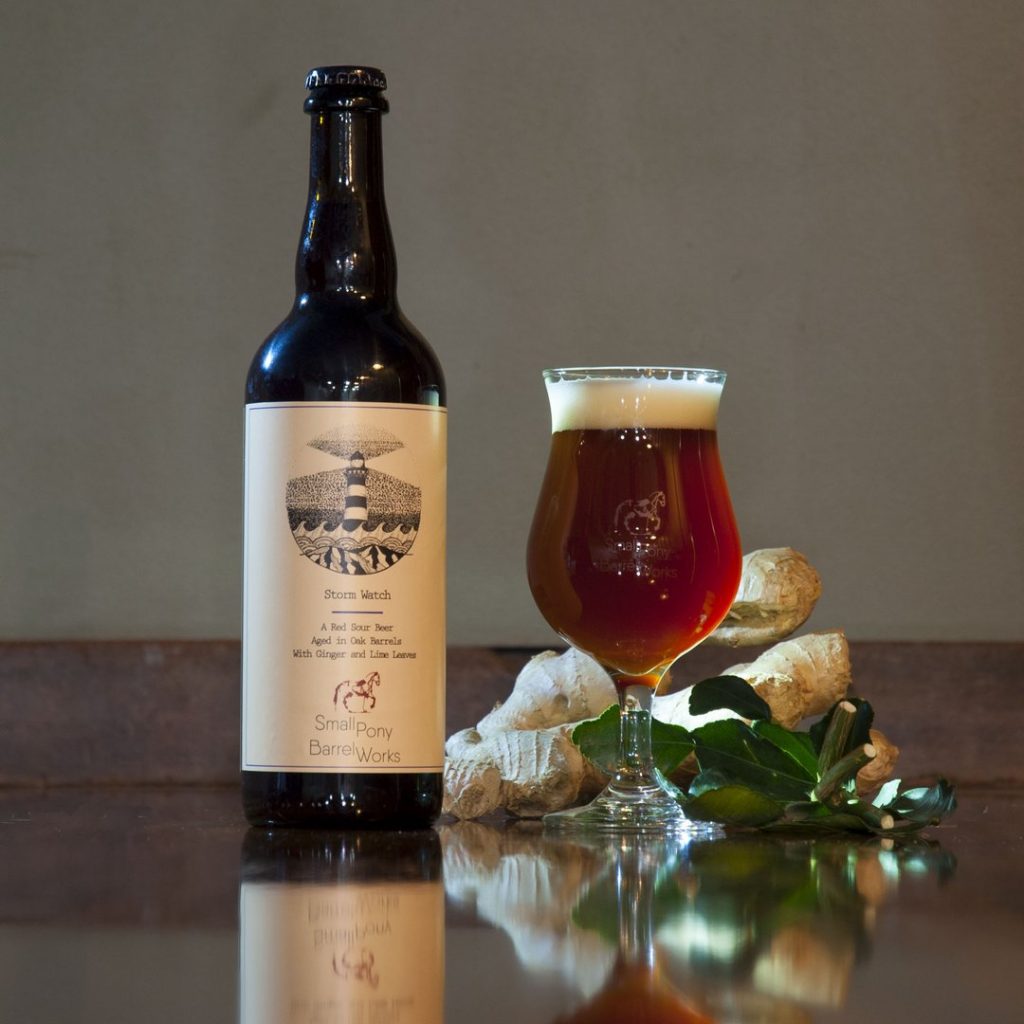 Otttawa, ON
Storm Watch • Oak Barrel Aged Sour • 6.7%
Their take on a Dark and Stormy (a cocktail made with dark rum and ginger beer, garnished with a slice of lime). It's tart, it's spicy, it's a little smokey – what's not to love? Lime and ginger add to the complex flavours of their red sour base, creating a pleasing mix of flavours reminiscent of the classic cocktail.
---

Vankleek Hill, ON
New Lang Syne • Belgian Tripel • 9.0%
A white wine barrel aged beer that's big on bubbles, New Lang Syne makes for a great champagne alternative. It's bright and sparkling with tropical fruit aromas and a subtle white wine finish. As with the other beers on this list, it ages well – so save a bottle or two to share next holiday season.
---

Gravenhurst, ON
The Revenge of Cthulhu • Bourbon Barrel Aged Imperial Stout • 11.6%
Big, bold, bourbon. This beer packs a lot of chocolate & vanilla flavour along with its hefty ABV. It's aged for 9 months in bourbon barrels, bringing another layer to the complex flavour profile.
---
Need great gift ideas? Check our Holiday Gift Guide!