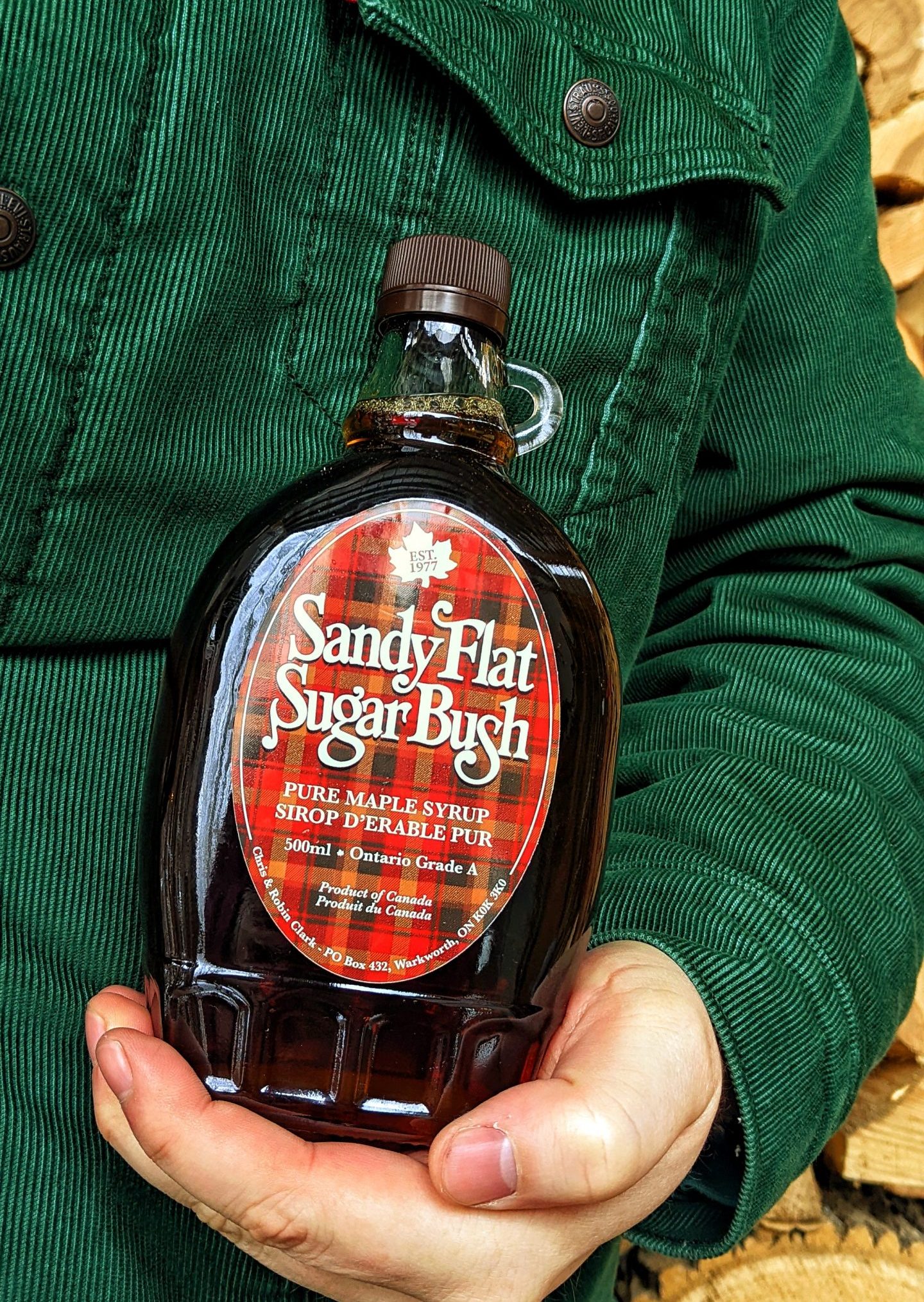 Enjoy a Sweet Taste of Spring in Kawarthas Northumberland.
It's sap season in Kawarthas Northumberland and that can only mean one thing: it's time to explore all things maple in the region! From tapping trees to make sweet maple syrup to indulging in decadent desserts, there's no better time for anyone with a sweet tooth to visit.
We had a chance to explore the area in early March to showcase some of the sweetest stuff. Explore the stories and videos below to discover savoury maple products and menu items found in Peterborough and the Kawarthas, City of Kawartha Lakes and Northumberland County this season.

ALL ABOUT MAPLE
Each year as winter recedes, the warmers days and frosty nights, cause sap in sugar maple trees to flow up from the roots and into the trunks of the trees. This is a signals sugarbushes that maple harvesting is about to kick into high gear. Sap is collected, boiled over open fires and turned into Canada's favorite treat: maple syrup. During this short but sweet season, folks flock to sugar shacks to watch the tree tapping and sap boiling. Pancake houses pop up and kids of all ages indulge in maple taffy.
It's a uniquely Canadian experience - and everyone gets in on the fun.
In Kawarthas Northumberland, there's no better place than Sandy Flats Sugar Bush & Pancake House to explore the wonderful world of maple. On weekends during sap season, they're offering tours, taffy pouring, horse drawn wagon rides, plus sweet treats like deep-fried maple cookies and maple syrup hot dogs!
Honey-soaked Baklava with Greek Yogurt
at Olympia in Lindsay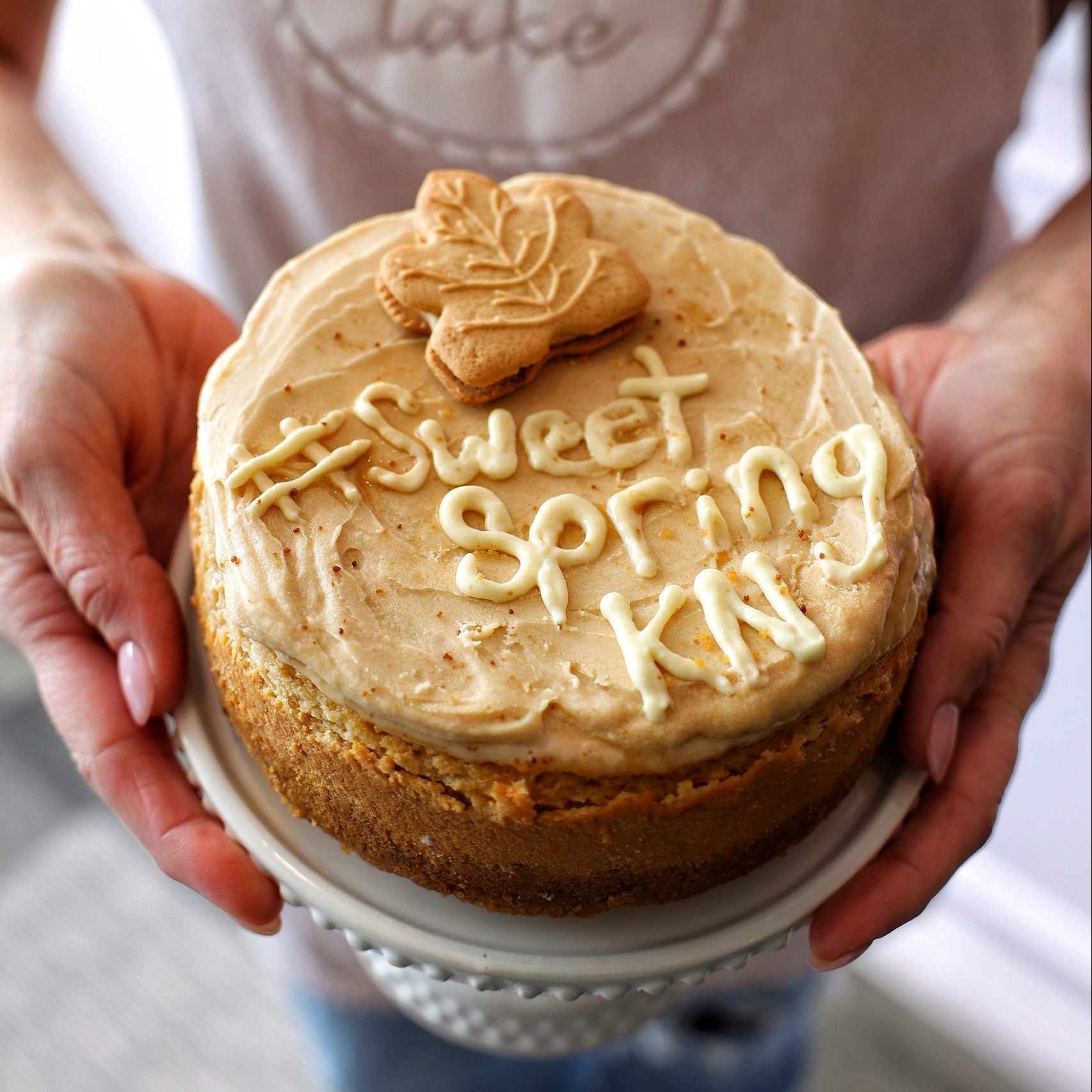 Maplelicious Cheesecake with maple ganache
at Cake by the Lake in Bobcaygeon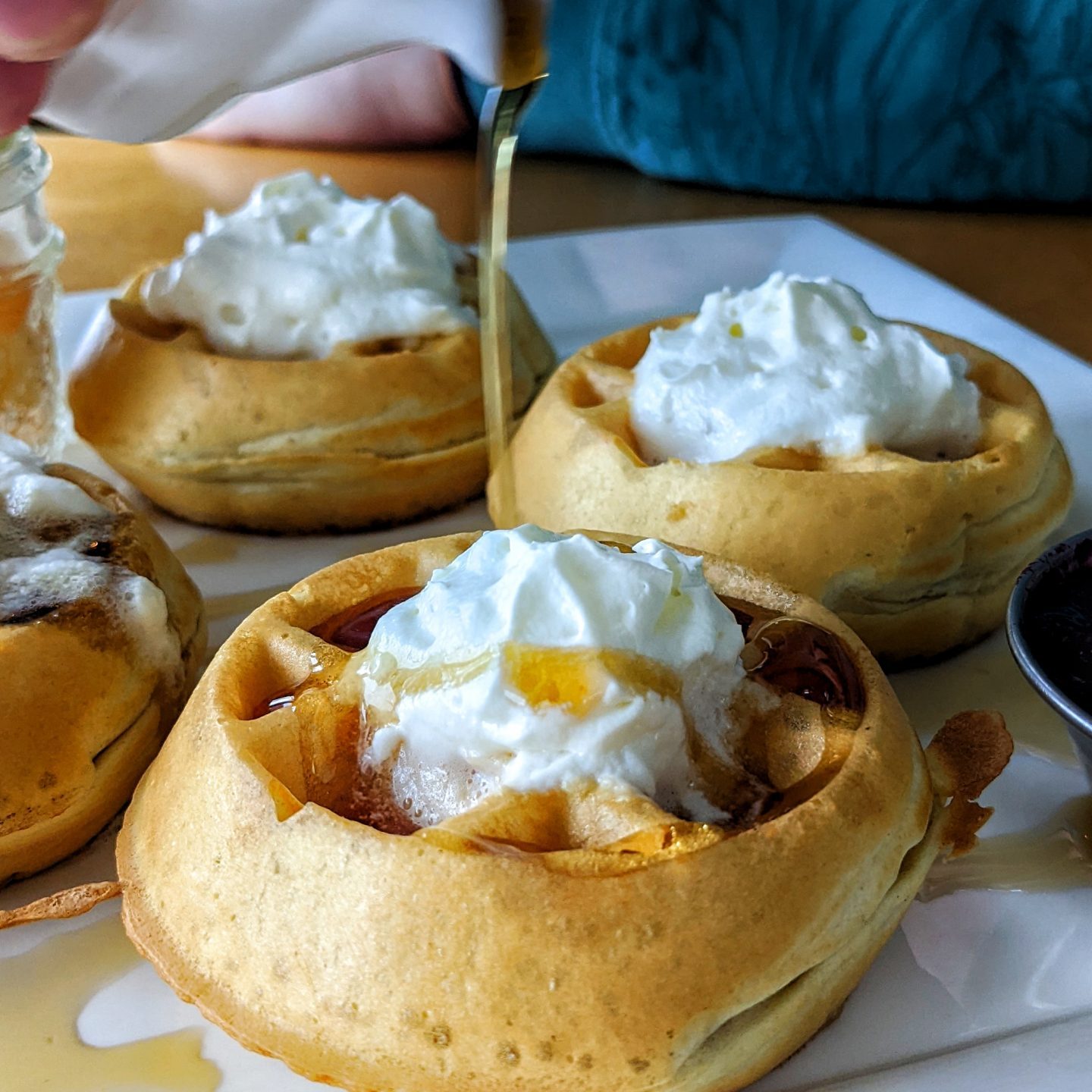 Fresh made waffles with Maple Syrup and whipped cream
at Elmhirst Resort in Keene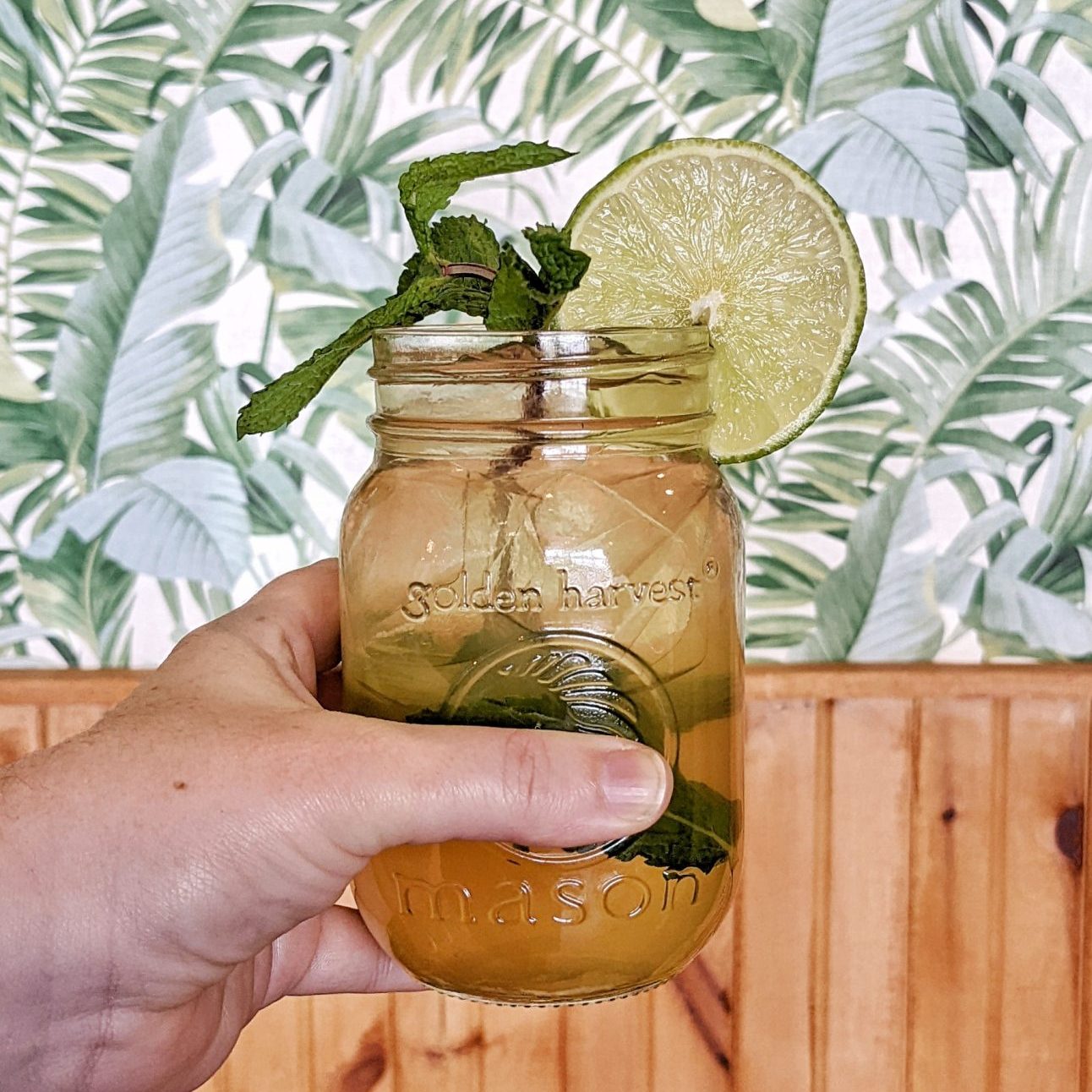 Passionfruit and Honey Green Tea with Mint and Lime
at Hanoi House in Peterborough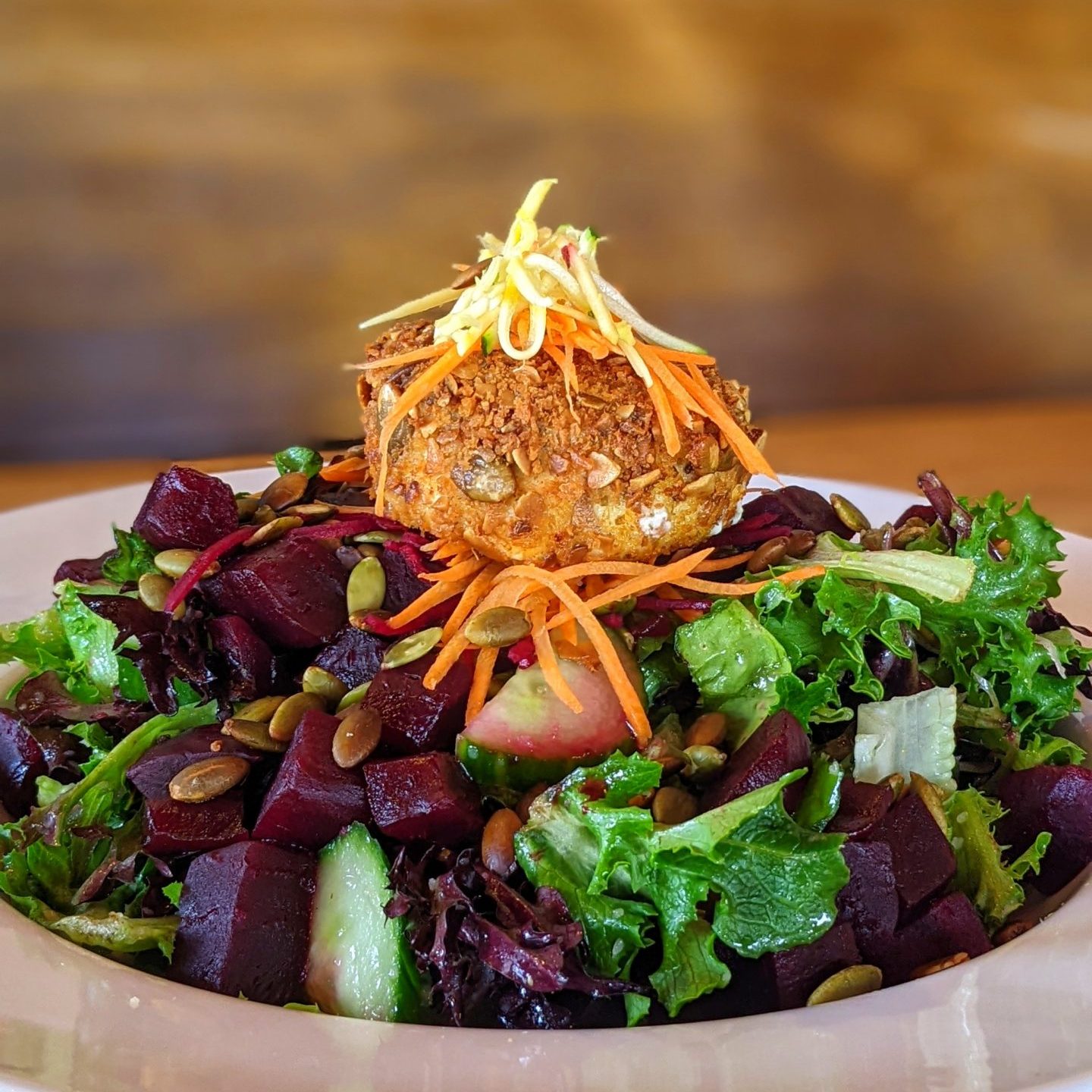 Beet Salad with Crosswind Farm Chevre & Maple
at Ashburnham Ale House in Peterborough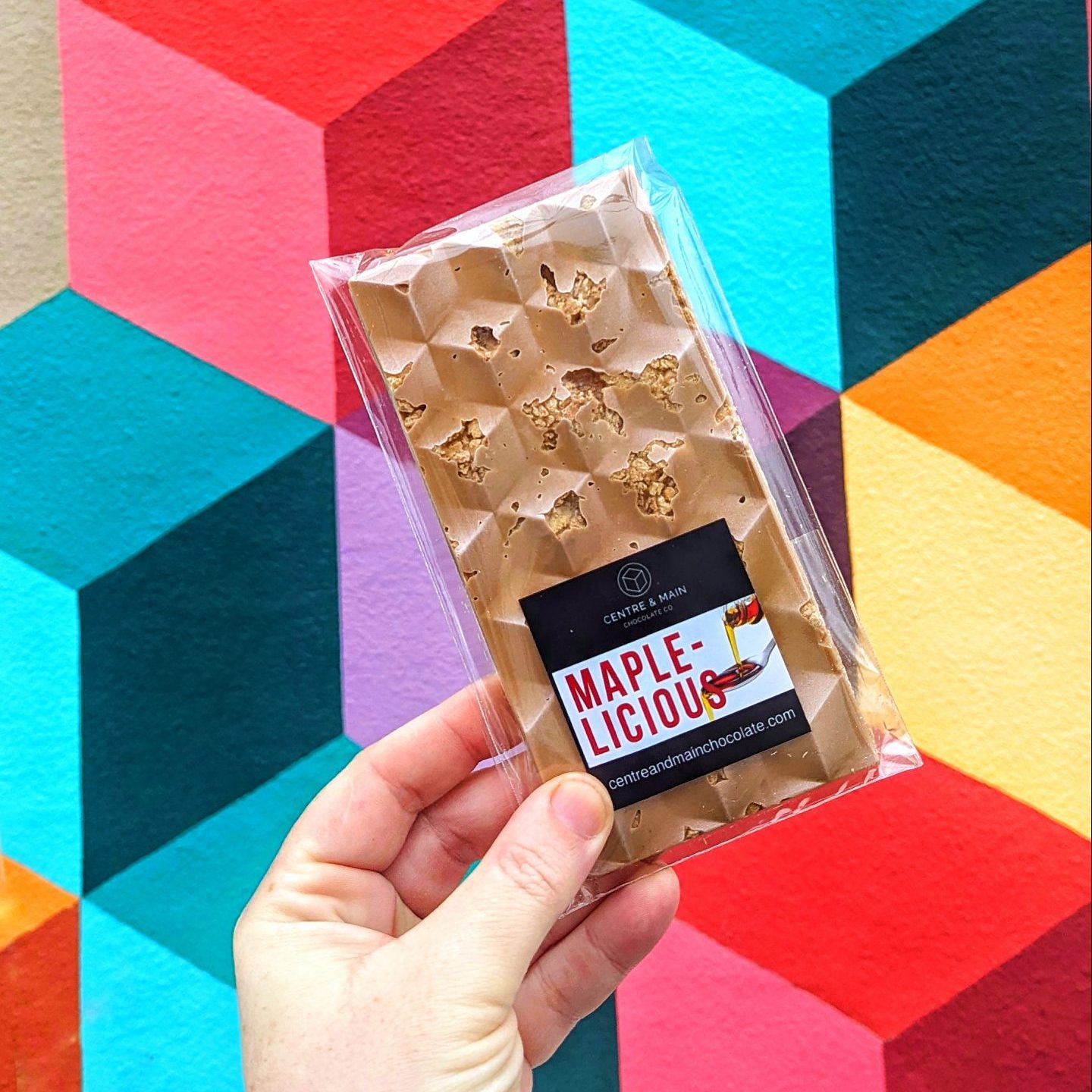 Maplelicious Toasted White Chocolate ft. Sandy Flats Maple
at Centre & Main in Warkworth

Tap Into the Season
NICE IN NORTHUMBERLAND
This is where things get sticky - in a good way! Discover artisan chocolates, mile-high burgers with maple bacon jam and the region's most popular sugarbush experience!
SWEET STOPS:
Centre and Main Chocolate, Warkworth
Dockside Bistro, Campbellford
Sandy Flast Sugar Bush, Warkworth
Market and Smor, Cobourg
The El, Cobourg
WHERE TO STAY:
Northumberland Heights Wellness Retreat & Spa, Cobourg
A TASTE OF KAWARTHA LAKES
Start your adventure at one of Lindsay's oldest restaurants and continue onto Bobcaygeon for a sweet taste of the lake.
SWEET STOPS:
Kountry Kitchen, Lindsay
Olympia Restaurant, Lindsay
Cake By The Lake, Bobcaygeon
Old Dog Brewing, Bobcaygeon
The Grilled Cheese Hideaway, Bobcaygeon
Royal Moose Restaurant, Bobcaygeon
WHERE TO STAY:
Bobcaygeon Inn, Bobcaygeon
PETERBOROUGH & THE KAWARTHAS
Sample sweets from delectable bakeries and heat up those cold toes over a hot bowl of pho before indulging in a local beer or two in the region's largest urban centre.
SWEET STOPS:
Kawartha Butter Tart Factory, Peterborough
Emily Mae's Cookies, Peterborough
Hanoi House, Peterborough
Cork and Bean, Peterborough
Ashburnham Ale House, Peterborough
Hearthside Dining Room, Keene
WHERE TO STAY:
Elmhirst Resort, Keene
SWEET (AND SAVOURY!) STORIES
Lindsay's Oldest Restaurant is also the sweetest
Olympia Restaurant has been a cornerstone for locals and visitors alike in Lindsay, Ontario since 1914 - but did you know it used to be an ice cream shop?
Peterborough just got a little sweeter thanks to this bakery
The much loved Kawartha Butter Tart Factory just opened a new location in Peterborough and they're serving up more than just their famous tarts!
Beer and Baller Grilled Cheese, it doesn't get better in Bobcaygeon
Old Dog Brewing opened just before the lockdowns in 2020 - but their patio's been full ever since thanks to a delicious partnership.
Peterborough might just be home to Ontario's best bowl of pho
The folks behind Hanoi House aren't ones to brag, but they serve a really good bowl of soup and locals know it.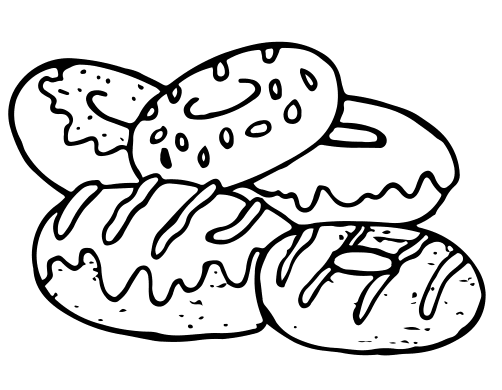 SCENES FROM THE ROAD
---