It's rare that a grocery store draws visitors to a small town from miles around – but that's what Market & Smor, located in downtown Cobourg's east end is doing.
"Folks drive in from as far as Napanee to visit us – and of course, the expats living in town love that we've popped-up in the neighbourhood," the cashier tells us as she rings up our artisan vinegar, freshly baked focaccia and cold-pressed juice.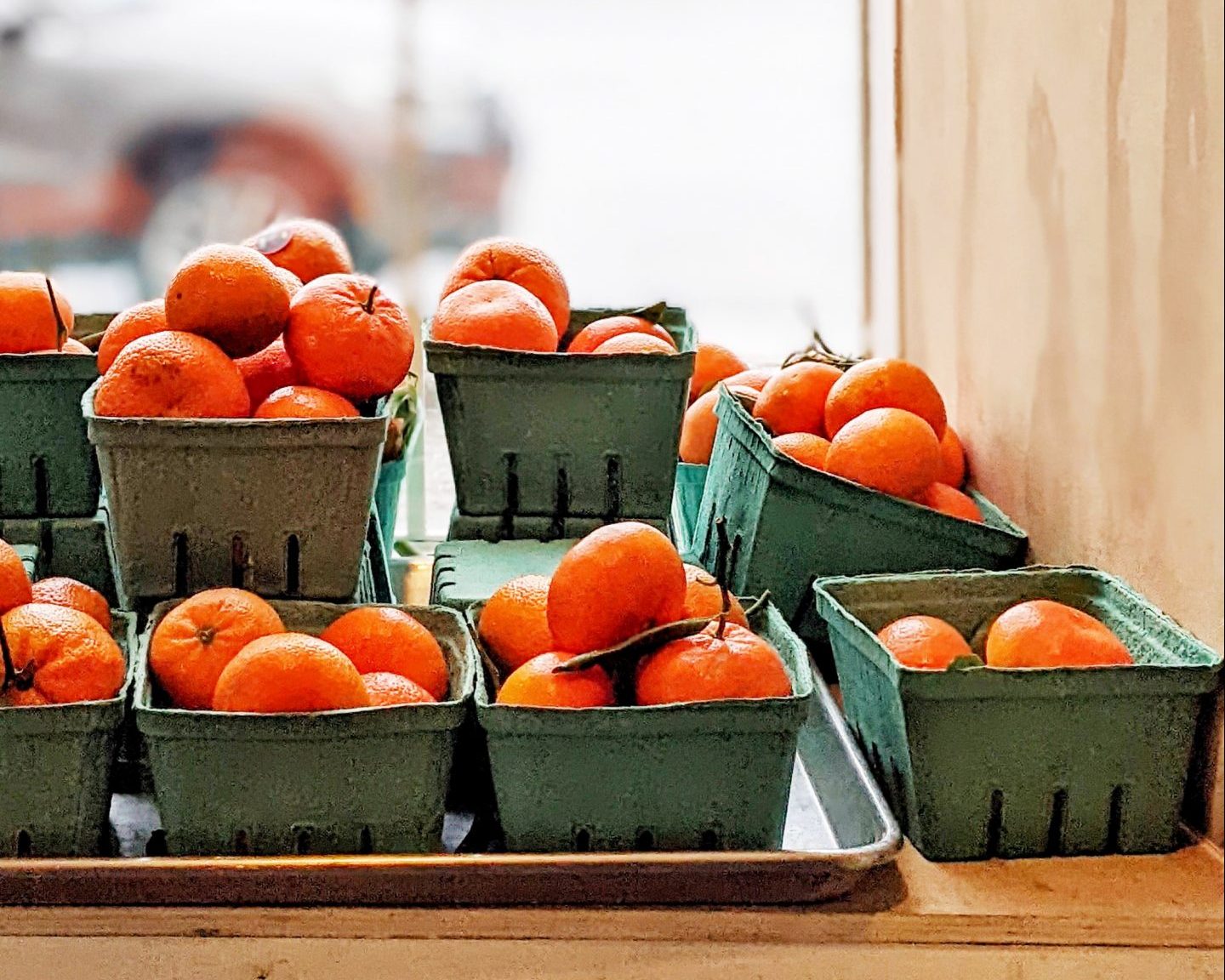 The shop offers it all: from locally farmed greens to in-season kumquats, from high-end cheeses to fresh baked breads and even vegan sausages. There's a seemingly endless display of produce, fresh flowers and prepared foods – all beautifully arranged on wooden crates. The staff here have a knack for remembering regulars, one of many reasons the shop has become such a cornerstone in the community.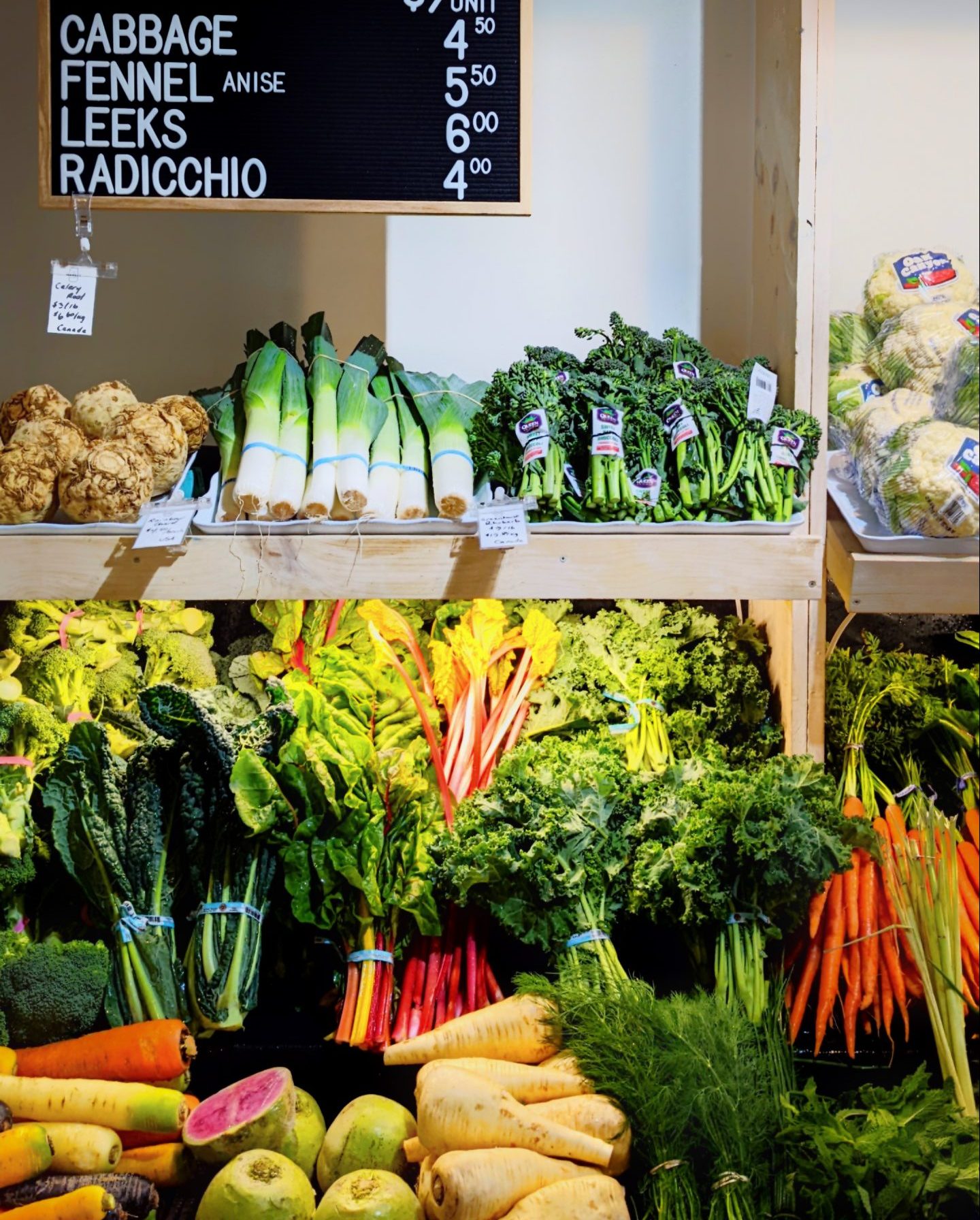 The space is run by Lucas Cleveland and Montana Desjardins, partners in life and business. While visiting Cobourg with their newborn one summer, they noticed – like many locals – that there wasn't a place to buy fresh produce in the downtown core. The opportunity was there – they just needed to relocate from their home in Alberta.
They wanted to create a business that gave back to the community and the environment. "We bring in the best, freshest produce and sell it without a mark-up. Our margins come from the prepared foods" says Lucas while touring the shop. "Our chefs turn our produce into sauces, baked goods, juices, pickles – you name it – and the ingredients have already been 'paid for' by the produce department."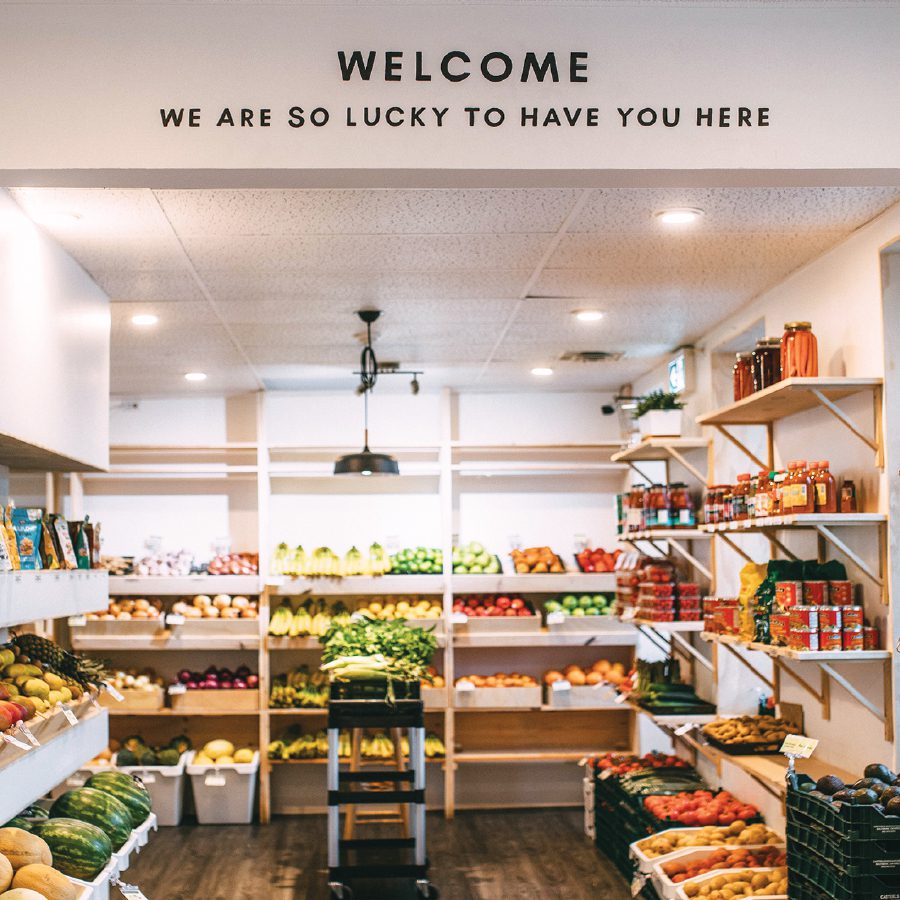 Produce is used at peak freshness – rather than waiting until it's unsellable. This creates a model that allows them to offer a huge variety of products that changes week to week, with very little food waste. This also means their produce customers are always getting their fruits and vegetables before they hit their peak – so they stay fresh for your next recipe. Pulling food from retail space and using it in a commercial kitchen to sell at a value-added price before it goes to waste actually keeps costs down for them and their customers, even offering the little food they do waste to locals with farms or pets (local rabbits get the carrot-tops customers don't want!). They've taken things up a notch by eliminating most packaging and selling products in reusable glass jars. Customers pay a deposit and can return the glass to the store to be reused.
Visitors flock to the shop at all times of year for the fresh bar. Quality, hand-made salads, bowls and sandwiches fill the case and beckon to be paired with freshly pressed juices and baked goods. There are gluten-free and vegetarian options available; and the shop is walking distance from the beach. The perfect spot to pack a picnic!
---
LOOKING FOR MORE SWEET TASTES OF SPRING IN KAWARTHAS NORTHUMBERLAND?
This content was created with support from Kawarthas Northumberland. For more ways to eat, stay and play in Kawarthas Northumberland, visit: kawarthasnorthumberland.ca. Follow @PerfectWknds on Facebook, Instagram and Twitter.