Move over berries! There's a new PYO product in town. Did you know could can pick-your-own vegetable farms in Ontario?
While we love picking our own fruit – our fingers stained red from all the mid-pick snacking – the idea of picking our own vegetables seems even more rewarding. During peak season, you can get everything from asparagus to zucchini!

This summer, add one of these pick-your-own veggie adventures to your next weekend jaunt:
In May, just when the leaves are starting to appear on the trees, head to Milton for a different kind of PYO adventure. Andrew's Scenic Acres in Halton Hills offers rows upon rows of snip-you-own asparagus! You can sign out clippers at the gate. After you've finished, head into the Scotch Block Winery tasting room for a taste of their award winning fruit wines.
At Acorn Creek Farm, just outside Ottawa, you can pick your own peas –amongst other crops. Head into the field, scissors and baskets in tow, for pods full of the fresh, green pods in early summer.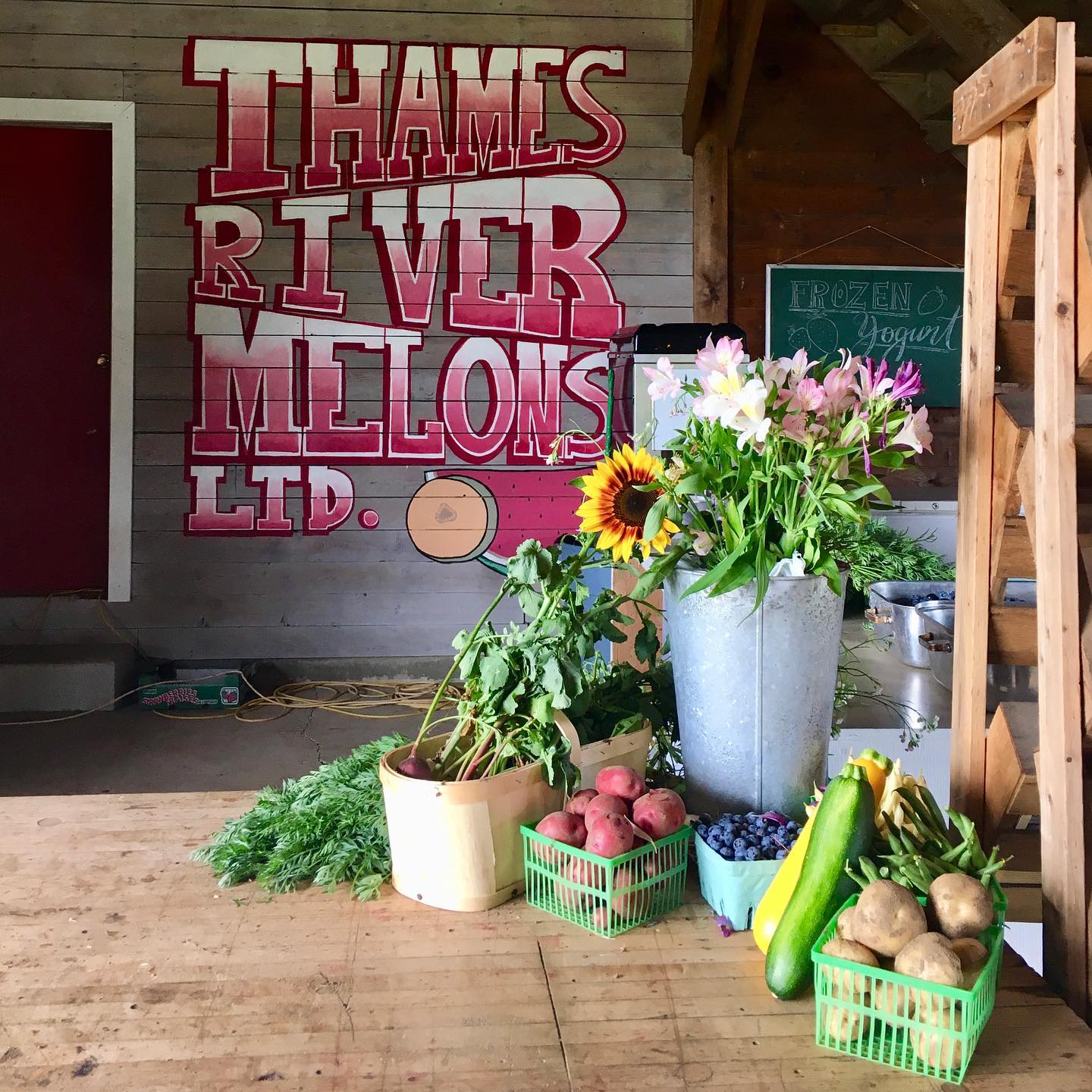 Over in Oxford County you'll find Thames River Melons where visitors can dig their own potatoes, cut green beans, snip sunflowers and more. There's even an okra patch! Of course, you'll also find plenty of their specialty: melons. We're not just talking regular watermelon either (although there is that), we're talking yellow watermelon, muskmelon, sangria watermelon, honeydew, and more.
Farintosh Farms in Gormley, Ontario, offers a wealth of savoury PYO options, including beans, tomatoes, peppers, and eggplant. Something to note if you're going to make the trip — you'll need to bring your own baskets.
Forsythe Family Farms, just outside Uxbridge in Durham Region, offers pick-your-tomatoes come late August. They also have a slew of adorable animals on the farm for the kids — or kids-at-heart — to meet.
Besides their famous strawberries, Whittemores Farm in Markham also boast a slew of summer veggies including our favorites: pick-your-own potatoes! They're done for the season, but will reopen again spring 2016!
---
This year, get off the beaten path and explore a farm.
Not sure where to start? Download a Great Taste of Ontario passport for your area!