Discover three destinations across Ontario that are perfect for your next craft beverage getaway. From distilleries and wineries to breweries and even boocheries, you'll find the perfect drink for you! The best part? You can pair them up with DELICIOUS food.
Be sure to download your Great Taste of Ontario passport and check into stops along your way and redeem for a $25 Feast On® voucher once you've checked into three!
Discover Three Craft Beverage Destinations
Read on for our top three craft beverage scenes in Ontario right now.
Explore Grain to Glass in Waterloo Region
The coolest thing about Waterloo Region (in our humble opinion) is the dynamic mix of rural and urban. Urban hubs offer fine dining and elevated cocktails whereas rural locations offer up farm-fresh ingredients and a laid-back atmosphere.
Beer Lovers Rejoice in Waterloo Region
Beer lovers will adore Waterloo Region. With a heaping handful of breweries spread across the region, we have a few that are topping our list for spring and summer visits.
Four Fathers Brewing was founded by (you guessed it) four fathers. They make a wide selection of beers in-house including light lagers, session IPAs, Ukranian Dark Lagers and more. Paired up with a tasty food menu that will definitely hit the spot while having a few cold ones, you'll leave satisfied for sure after grabbing a burger, crumbly cookie dough and more.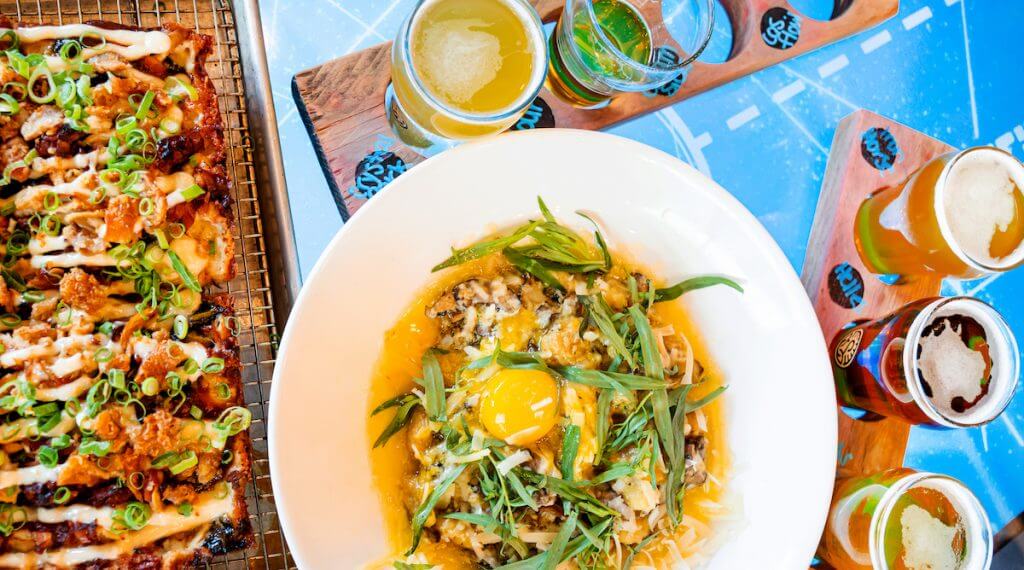 Planning to come with the kids in tow? No worries!  Stockyards Brewing is easily enjoyed on-site at Feast On®-certified Graffiti Market. Order up one of their Detroit-style pizzas (trust us, seriously) and maybe an order of gouda fries alongside a flight of delicious brews and your synapses will be firing on all cylinders.
The kids will of course love the 'za as well AND their interactive touch-screen tables which feature all sorts of games like air hockey.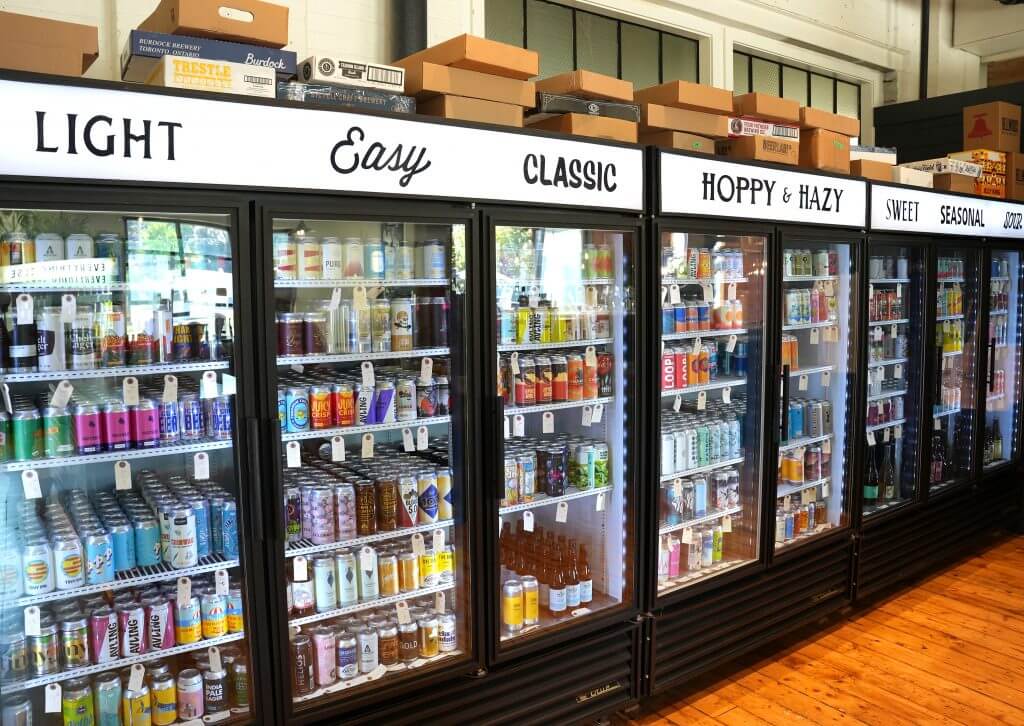 Want to grab a few bottles and cans to take home with you? For craft beer shopping, Old Galt Bottle Shop can't be beaten. They stock up on limited edition, seasonal brews that will make any Ontario craft beer lover go "Woahhhh Nelly". They also make the ooiest gooiest grilled cheese around.
Get Your Craft Cocktail On
View this post on Instagram
Waterloo Region certainly hasn't forgotten about the cocktail lovers either! Head over at Feast On®-certified S&V Uptown for a beautifully curated cocktail list created by owners Aaron Hatchell & Jill Sadler. We recommend packing extra socks for yours will certainly be blown off.
We recommend The Norwegian Swan featuring Akvavit Briottet Bergamot Liqueur, Bittermens Boston Bitters Acid Adjusted Pear Juice Rich and Cinnamon Simple, or the Potted Agave served up in a tiny pot featuring Los Siete Misterios Mezcal Apricot Togarashi Marmalade Briottet Orange Curacao and Thyme Lemon.
Think you might like to learn the ins and outs of cocktails yourself? Keep an eye on S&V Uptown's events page as they often host cocktail classes!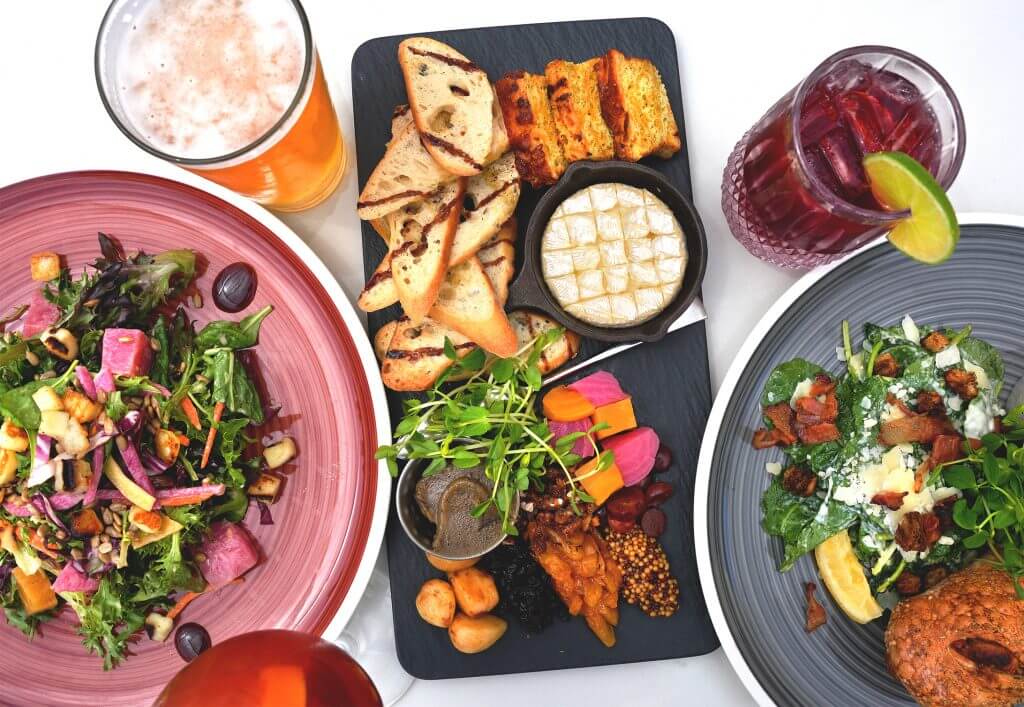 For those looking to get out of the city and onto Waterloo Region's backroads, Puddicombe House has an extensive list of cocktails AND dynamite food. With beauty weather on its way, look forward to cuisine and cocktails that showcase the bright, zesty flavours of warmer months! Past favourites have included their blueberry lemon custard pie cocktail and their strawberry rhubarb sangria!
The Best of Both Worlds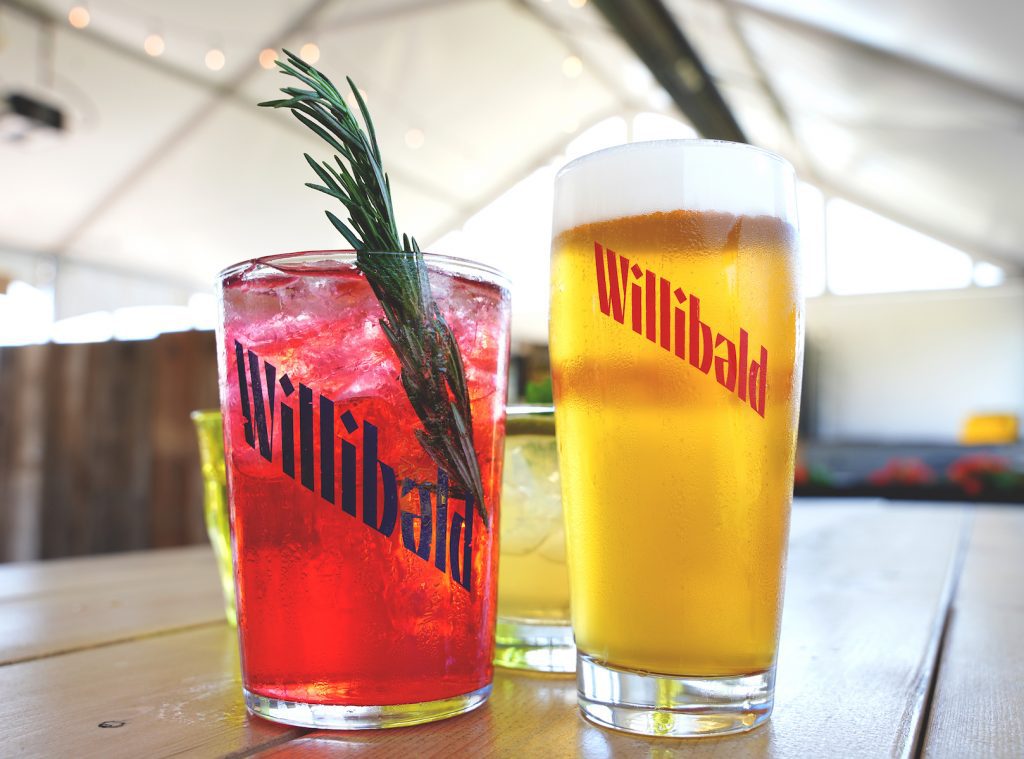 Of course, sometimes you want to have your cake and eat it too! In this case maybe you want to have your beer and toss back a gin mule too! Is that too much to ask? Of course not. Feast On®-certified Willibald Farm Brewery & Distillery is the answer, and a must-stop in our books.
Travel down the backroads to Ayr, Ontario and hang out in their beer garden for their house-made beer fresh on tap (we love the Fritzi dry-hopped pilsner) and an assortment of beverage options that include that gin mule, house-made seltzers and hibiscus limeade. Pair it up with some of their menu staples like fried chicken sandwiches and the best dill French fries around.
London's Thriving Craft Beverage Scene
Located at the forks of the Thames River, London, Ontario is bursting with craft beverages galore!
Three Cheers for London's Craft Beers!
Fancy a cold beer and a great meal? We got you. Anderson Craft Ales is located in the city's industrial area and well – you just gotta try it. We love their brown ale and seasonal sours (and when paired up with the menu at Eat OA their in-house restaurant – mama mia)!
These eats will have you craving them again as soon as you walk out the door. Check out their rotating menu of fan favs like their cojita corn corndog, grilled cheese sandwich made with brie from Gunn's Hill, and perch tacos. Ok, we're drooling.
View this post on Instagram
Over at Storm Stayed Brewing Company, you'll be dazzled by a unique lineup of sophisticated flavour profiles. Entering through the parking lot, you'd never know what awaited you inside! Check out their social media as they often host Box Lunch Burger Co. on-site (at least weekly but usually more often than that). Kick back and feast on an epic smash burger alongside other tasty features.
Of course, these aren't the only breweries in town! Dundas and Sons, Curley Brewing, Forked River, London Brewing, Beerlab! London and Toboggan also call the Forest City home! You can even check out Backroads Brews & Shoes to enjoy local beer, cider, wine AND shop for running gear.
Great Cocktails
View this post on Instagram
For great cocktails and inspired spirits, you need to check out Union Ten Distilling in London's growing east end. Crafting everything from vodkas and liqueurs to pre-mixed cocktails like Manhattans and a Barrel-Aged Algonquin Maple Old Fashion, there's no shortage of deliciousness to be had. You can even pick up a DIY cocktail kit for home!
Those looking to learn the craft of cocktail-making can sign up for an on-site cocktail-making class and tour of the distillery as well and those feeling hungry will fall head over heels for their woodfired pizza.
The Best of Both Worlds
Can't decide between beer or spirits? No worries! Paradigm and Powerhouse Brewing both call the 100 Kellogg Lane home and serve up great eats as well. Feeling bored? Not here! Grab a drink and some eats at the brewery or distillery and be sure to check out The Factory or Club House on site for a little entertainment. We also need to mention that the clubhouse has incredible nachos themselves and a great drink list of both spirits and beer.
Booch Organic Kombucha
View this post on Instagram
Okay, admittedly we think we may have made the word boochery up but you caught our drift (we hope). Booch Organic Kombucha is the Forest City (and beyond)'s go-to crafter of delicious, organic kombucha inspired by local ingredients as well as a few global flavours.
With classic flavours like ginger and pineapple on tap as well as unique ones like wild mint and nettle and haskaap berry kombucha, you'll want to check them out. They also sell a honey tonic called Moonbrew Jun.
Hop over to their tap room on Clarke Road from Thursday to Saturday to do a little shopping and grab some Booch fresh off the tap!
Hitch a Ride
Want some help getting around these lovely London beverage stops? Ride the Bine offers a few different beverage-based tours around the city. Cheers to that!
Niagara Benchlands
We'd be remiss if we didn't mention Niagara Benchlands for a craft-beverage-driven getaway this summer. Right in the heart of one of Ontario's most prolific wine-growing regions, the Niagara Benchlands turns house fantastic VQA wine and great beer.
The Beer of Wine Country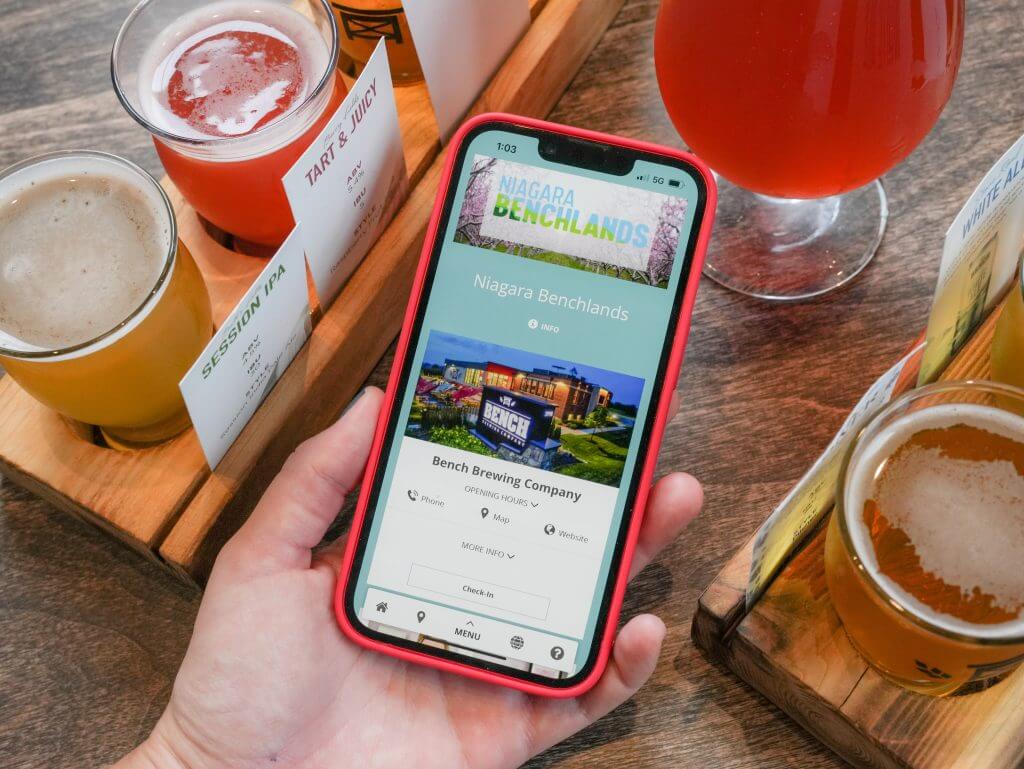 Officially referred to as The Beer of Wine Country, Bench Brewing Company is all about keeping things sustainable and delicious. Recently becoming B-Corp certified, Bench crafts delicious beers that celebrate the vast region they're in.
Visit their tap room to try their great selection of brews (we adore the Belgian Pale Ale) and be sure to order some kickass food too. The kitchen does not disappoint.

In the industrial section of town, Newark Brewing is unassuming from the outside with great vibes inside. Serving up a small but tasty selection of German-style beers (and one Belgian), grab a flight or a pint and sit down in their beerhall-style taproom.
Their menu is also worth writing home about. Just wear stretchy pants, ok? We loved their hand-breaded pork schnitzel and their warm, soft pretzel because…well who doesn't like a warm, soft pretzel?
Niagara Benchlands Wineries
There are countless wineries in the Niagara Benchlands and we couldn't possibly cover them all.

For beautiful scenery, delicious food and great wine, look no further than The Good Earth. With an entirely licensed property, you can casually sip your wine as you wander the vineyard and enjoy a beautiful meal out on their patio or in their windowed dining room on rainy days. With a menu that changes with the season there's always a reason to return. We know we'll head back for their sparkling dry rosé alone.
Located on the highest property in all of Niagara Benchlands, Megalomaniac Wines is one you may have seen in your local LCBO but we promise a visit is worth the drive.
Not only are there many more delicious wines on site but you can also book a tasting with an in-house sommelier or dine with a view overlooking the beautiful vineyard as the kitchen preps you a lovely meal.
Just a few minutes away, Feast On® certified Vineland Estates Winery is well-known in the region for its fantastic, award-winning wines. Shop for their wine in an impressive on-site gift shop or grab a meal in the dining room under the helm of Chef George Ward.
Want to go one further? Vineland Estates Winery also offers up tours and tastings. Be sure to book in advance!
Cheers to a Wonderful Summer Ahead!
We hope you have a wonderful time no matter where you go this summer. Looking for more delicious inspiration? Be sure to sign up for our Do Something Delicious Newsletter!