Let's face it. For a lot of us, more stuff is not what we need this holiday season. What we need is more time reconnecting with those we love and if it happens to include doing something epic, hands-on and delicious, well all the better! We can cheers to that.
We recommend gifting a food experience that will help them explore this big beautiful province one bite at a time.
Our Round Up of Epic Food & Drink Gift Experiences
This holiday season, consider giving the one on your list the gift of an Ontario experience that revolves around (you guessed it), food and drink. We've rounded up some of our favs in the list below!
1. Long Point Biosphere Hike
Where: Norfolk County, ON.
Book Now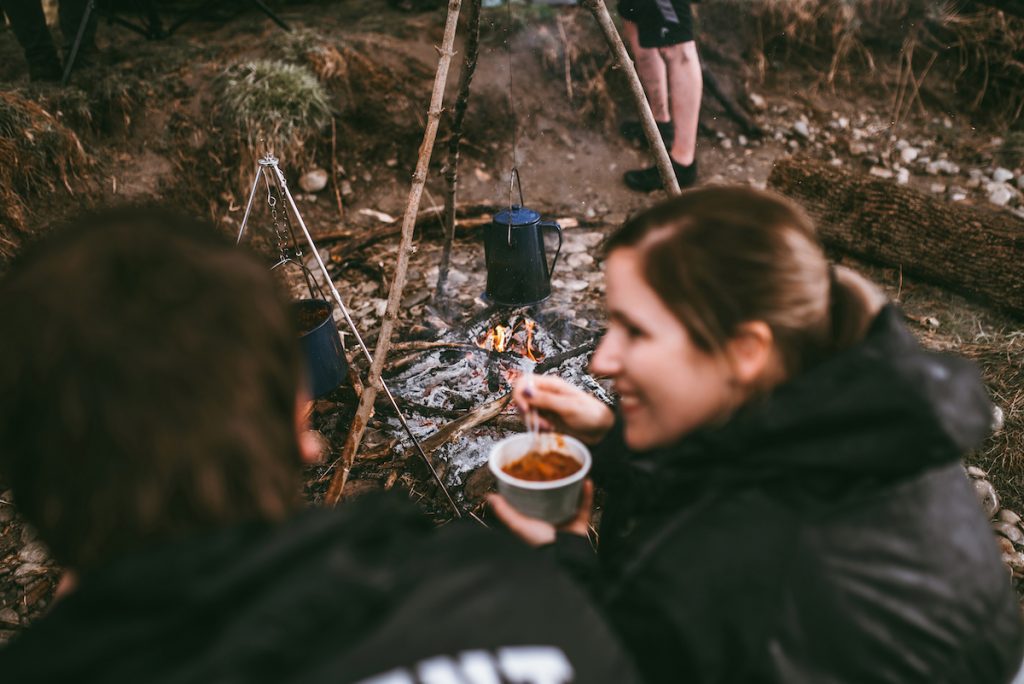 Embark on an adventure in an Ontario UNESCO World Biosphere Nature Reserve along Lake Erie's South Coast. Join a hike through Long Point's posh, exclusive old-growth Carolinian forests, guided by experts who know the forest's secrets like it's their own VIP club.
Encounter fragrant Tulip Trees and ancient Black Gum Trees—consider it an exclusive backstage pass to Mother Nature's green room. Strut through Canada's most biodiverse ecosystem on carefully curated paths, boardwalks, and wetlands. Tune in to the wild beats of Pileated Woodpeckers, decode animal tracks, and explore the forest's historical gossip about early Pioneer culture.
Learn how those 200-year-old trailblazers were the OG conservationists, preserving this forest before it was cool. It's like hiking through a time capsule—an unspoiled natural paradise, a timeless gift that keeps on giving, especially during the fabulous Fall and Winter Experience.
2. Down Home by Sumac + Salt Dinner
Where: 135299 9 Line, Markdale, ON. (View Map)
View this post on Instagram
If you haven't had a moment to check out our awesome Feast On® partners over at Down Home – Sumac and Salt, it's high time you did! Book your spot in their on-farm restaurant to experience owners Joel and Hannah's love for Grey County and local.
Using ingredients exclusively from surrounding farms (including their own!), and tableware from local potts, glass blowing artists and more, the love for their region shines in every single part of the meal. Check out their 100% Ontario VQA wine list, indulge in the flavours of winter in Ontario and share time together gathered around the table.
3. An Indigenous Culinary Experience on Manitoulin Island
Where: Manitoulin Island, Wikwemikong Unceded Territory (View Map)
View this post on Instagram
This holiday season, book the person you love into an Indigenous Culinary Experience courtesy of Wikwemikong Tourism on Manitoulin Island. They have a whole suite of experiences to enjoy that range everything from stone-cooked venison and tea to clay-baked Georgian Bay Trout. The best part? You can book them now and have something to look forward to come the warmer months!
With so many amazing ways to experience the island, you may want to plan a few days. Trust us.
4. Let things get Udderly Ridiculous
Where: Udderly Ridiculous Farm Life, 906200 Township Rd 12, Bright, ON. (View Map)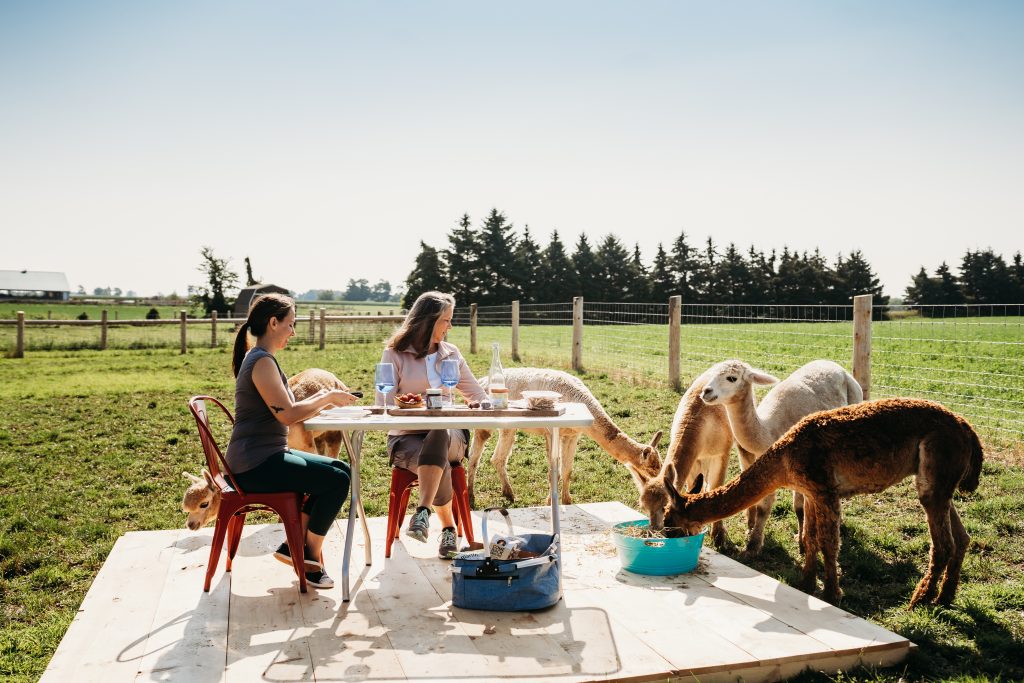 Winner of the 2023 Culinary Experience of the Year Award, book yourself in for a hands-on experience at Udderly Ridiculous Farm Life in Bright, Ontario. From alpaca picnics and goat yoga to their signature Taste of Farm Life experience, this is an opportunity to re-discover your sense of childlike wonder.
5. A Taste of Thunder Bay at The Tomlin
Where: The Tomlin Restaurant, 202 1/2 Red River Rd, Thunder Bay, ON. (View Map)
View this post on Instagram
It's no secret we're obsessed with Thunder Bay's restaurant scene. With so many spots to choose from, we were hard pressed to put just one on this list but we think Tomlin's Chef Menu is a true culinary experience you won't regret.
Be treated to several courses crafted by the chef and all meant for sharing. With a menu that changes as the seasons do, you'll be delighted by the flavours of Thunder Bay to be enjoyed as you take your time to savour every bite. Be sure to also check out their wicked cocktail menu!
6. A Rare Escape
Where: Peterborough, ON. (View Map)
View this post on Instagram
Join Tyler and Cassy Scott in the woods outside of Peterborough to appreciate delicious and simple eats! Combining their time in the restaurant industry (running the very popular restaurant Rare) with a love for the outdoors, this approach to culinary tourism is right up our alley!
You'll meet Tyler and Cassy at a special GPS location in Peterborough County for a guided hike and temporary pop-up camp where Chef Tyler will prepare you a locally sourced lunch using backcountry cooking equipment over a fire. You can do a private booking for your group of four or more and enjoy! After all, there's no such thing as bad weather, just bad clothing.
7. Sugar + Spice Holiday Food Tour
Where: Toronto, ON. (View Map)
View this post on Instagram
Join Culinary Adventure Co. in this special holiday edition foodie tour of Toronto's west end! You'll eat loads of tasty treats and get some holiday shopping done along the way. Sampling everything from Italian and Japanese cuisine to Indian and Iranian bites, be sure to pack your appetite.
This signature experience is a popular one every year so be sure to sign up early!
8. Snowshoeing + Wine Tasting
Where: Georgian Hills Vineyards, 496350 Grey County Rd 2, Clarksburg, ON. (View Map)
View this post on Instagram
What makes a gorgeous snowy day all the better? Ontario-made wine, of course!
Join the folks at Free Spirit Tours along the Apple Pie Trail for a winter experience you won't soon forget. You'll snowshoe your way along the oh-so-scenic Bruce Trail at Petun Conservation Area with knowledgeable outdoor guides as you discover what makes this region so darn beautiful.
Next, you'll saunter down the road on a 10 minute drive to Georgian Hills Vineyard and sip and savour your way through local wines paired with local cheese and charcuterie together. Ahh, now that's pure bliss.
9. Be a Maker Experience
Where: Windsor, ON. (View Map)
Book Be a Sausage Maker, Be A Sushi Maker or Be A Mixologist
View this post on Instagram
Back by popular demand, WindsorEats now has three versions of their epic Be a Maker Series.
This holiday season, help the ones you love step into the roll of sausage maker, mixologist or expert sushi roller in a hands on workshop experience. They'll learn the art of each of these skills and of course, eat and drink some drool-worthy bites and sips along the way.
10. A Great Taste of Ontario Road Trip
Where: Across the province! Pick your spot.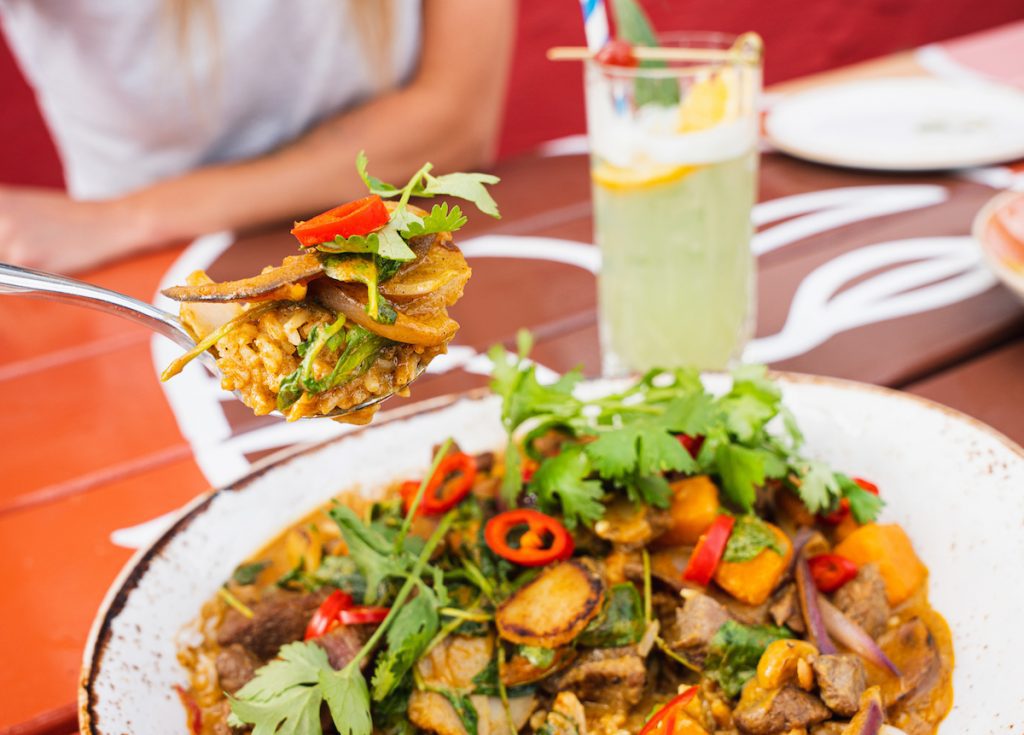 We'd be remiss if we didn't mention the opportunity for an epic road trip across Ontario! Head to our Great Taste of Ontario page to download a passport from across Ontario to your phone. You'll receive a list of spots for delicious eats and adventure. Check into five and you'll receive a $25 Feast On Voucher to a participating Feast On restaurant. Score!
Pictured above: Chef Dan's delicious curry at Red House in Waterloo, a stop on the Waterloo Region Great Taste of Ontario passport!
11. Awaken Your Spirit Spirit Horse Encounter
Where: TJ Stables, 837 Gregory Dr E, Chatham, ON. (View Map)
View this post on Instagram
Walk amongst the historic Ojibwe Spirit Horse and gather around a fire at an authentic Metis fur trade Tipi encampment in this one-of-a-kind experience at TJ Stables in Chatham Kent.
You'll have the opportunity to learn from these majestic horses, hear oral stores that have been passed down from generations and immerse yourself in Metis culture through art and music. A wonderful gift to do together and learn a whole lot, you can call to book your spot.
12. Beekeeping Experience
Where: 938343 Airport Rd, Mulmur, ON. (View Map)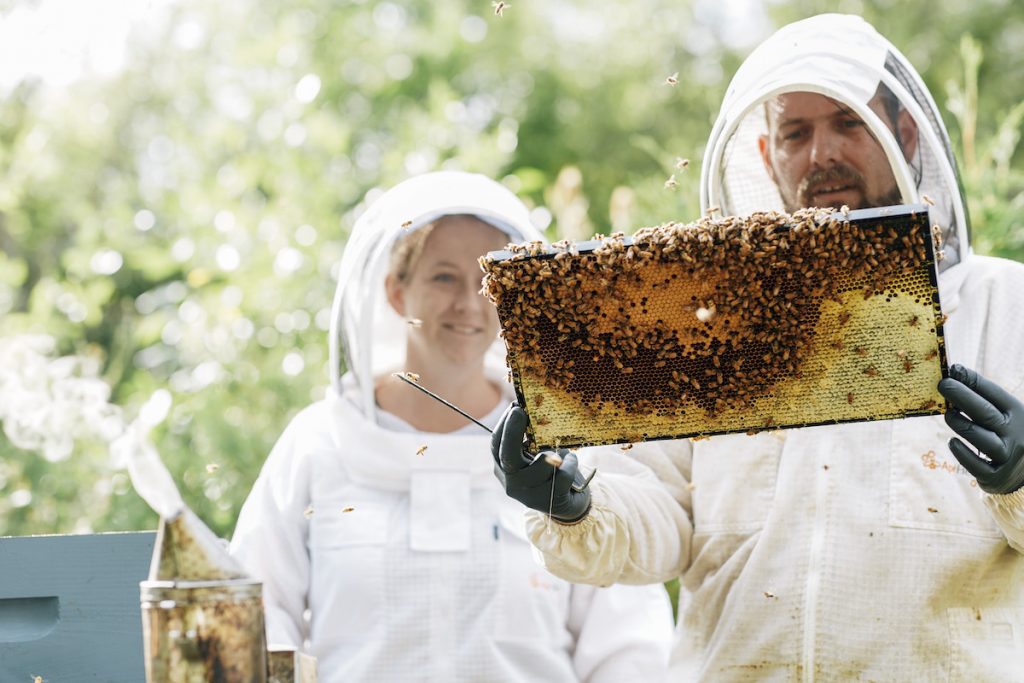 Find out what all the buzz is about! In this experience, you'll join Sarah and Peter from Ontario Honey Creations to learn all about beekeeping.
In this 1-hour experience, you'll don a bee suit and head out to the bee yard to get hands-on with honey bees. You'll open the hive, use the smoker, find the queen bee, spot eggs and even hold a frame of honey.
This experience won't begin until the spring of 2023 but you can purchase this as a holiday gift now! Sarah and Peter will reach out with potential dates once they know when the honey season of 2023 will begin.
13. An Epic Food Tour
Where: Across the province
View this post on Instagram
There are SO many great food tour groups in Ontario so this list is by no means exhaustive! What we do know is that a tour with a local guide is just the ticket to finding hidden gems and delicious tastes of place when visiting a new spot. Here are a few great ones to check out.
Happy Holidays!
We hope you have a wonderful holiday season and enjoy it with those you love. Need more fun ideas? Be sure to check out our holiday page for all things winter magic, gift ideas and beyond.