For us, winter means Icewine Festival. Every year, as the harvest wraps in Ontario's Wine Country, we look forward to the seasonal Niagara Grape and Wine Festivals, starting with the Niagara Icewine Festival in January.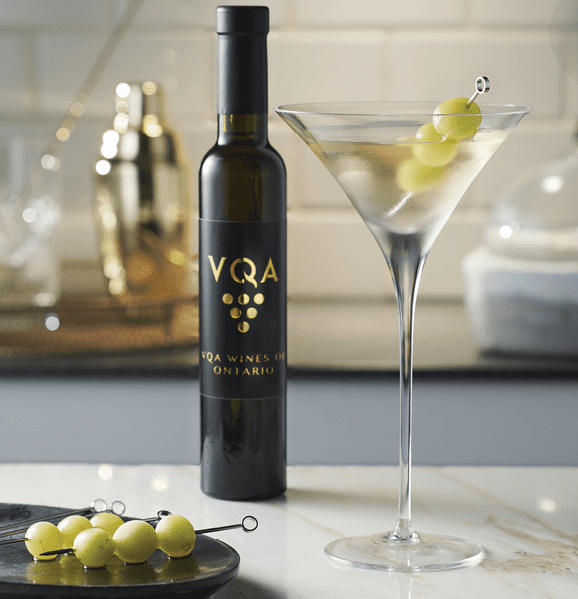 Unfortunately, we were once again unable to gather to celebrate Ontario's liquid gold this year due to the ongoing COVID-19 pandemic.
Good news though: that doesn't mean we can't Icewine Festival at home! Here's what you can do to support Ontario's wine producers while treating yourself.
---
1. Order some Icewine
For the uninitiated, Icewine is a delightfully sweet sipper that is a huge part of Ontario's winemaking identity. Our climate of cold winters and warm summers make Ontario a perfect place to produce Icewine, as the grapes must be naturally frozen on the vine
and harvested and pressed in a continuous process while the air temperature
remains at or below -8°C. You can order a bottle from LCBO vintages or better yet, direct from an Ontario producer. Here's six bottles – all from Niagara-on-the-Lake – we're sipping right now and why we love them.
Read: Six Bottles of Ontario VQA Icewine we love
---
2. Build an all-Ontario charcuterie board with Icewine pairings in mind
Charcuterie is the art of arranging and preparing cheeses, cured meats, fruit, nuts, and preserves – balancing flavours of savoury, sweet, spicy, and sour. They're perfect for snacking and gathering (with your household) around the table. Here's how to build your own – like a pro.
Read: Build your own charcuterie board life a pro
---
3. Roast some Icewine Marshmallows
Up your roasted marshmallow game with some Icewine marshmallows. Chef Jason Parsons of Feast On certified Peller Estates created this simple, delicious recipe that's perfect for a backyard fire. Plus, we have put together more ways you can use Icewine.
Read: 5 Things to do with Icewine other than drink it
---
4. Host a virtual tasting
In the era of virtual meetings and working from home, why not have some fun with these online tools? Organize a virtual tasting with some friends, get on your video chat of choice, then you drink – and discuss! You'll inevitably discover nuances in flavours, aromatics, mouthfeel, appearance.
Whether you're a frequent festival goer or you're new Ontario's wine scene, there's always a way to support our wine growers – even from home. Order some Icewine and celebrate the harvest in your own way, and we'll see you at next year's Icewine Festival in Niagara.
---
#CheerstoVQA