Icewine is for sharing – something we haven't been able to do much of lately. But that shouldn't stop you from enjoying a glass (or two!) of this exquisite wine.
Luscious, aromatic, with a fruity sweetness that's balanced by its natural acidity, Icewine is delicious on its own. But it also pairs wonderfully well with sweet and savoury dishes, like a rich, creamy crème brûlée, a salty olive tapenade, or strong flavoured cheeses.
Once opened, a bottle of Icewine will keep for several weeks in the refrigerator before it goes bad. But getting through a whole bottle before it goes stale can be difficult! So here are some ways to make the most of that precious bottle of liquid gold.
---
Shake up a cocktail!
The rich, complex flavour of Icewine makes it a perfect addition to many cocktails. Wine Country Ontario has several great cocktail recipes, all using VQA Icewine. Keep some frozen grapes handy in your freezer; they make a fitting garnish (and will keep your drink perfectly chilled!).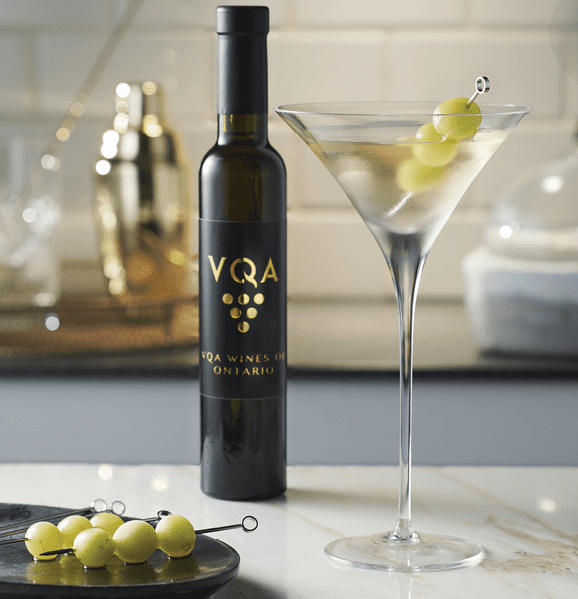 ---
Icewine Jelly
A great addition to an all-Ontario charcuterie board! Mix one package of Certo pectin for every cup of Icewine used. Stir to combine and bring to a boil on high heat. Simmer for 15 minutes until jelly begins to thicken. Pour into a container and refrigerate until jelly cools and sets. Serve with a good, strong flavoured cheese, and lots of it!
---
Pates, Parfaits and Everything in Between
Pâtés and parfaits can be taken to the next level by adding a good splash of Icewine, as Chef Jason Parson at Peller Estates Winery does in his recipe for chicken liver parfait. If offal's not your thing, try his recipe for Icewine marshmallows.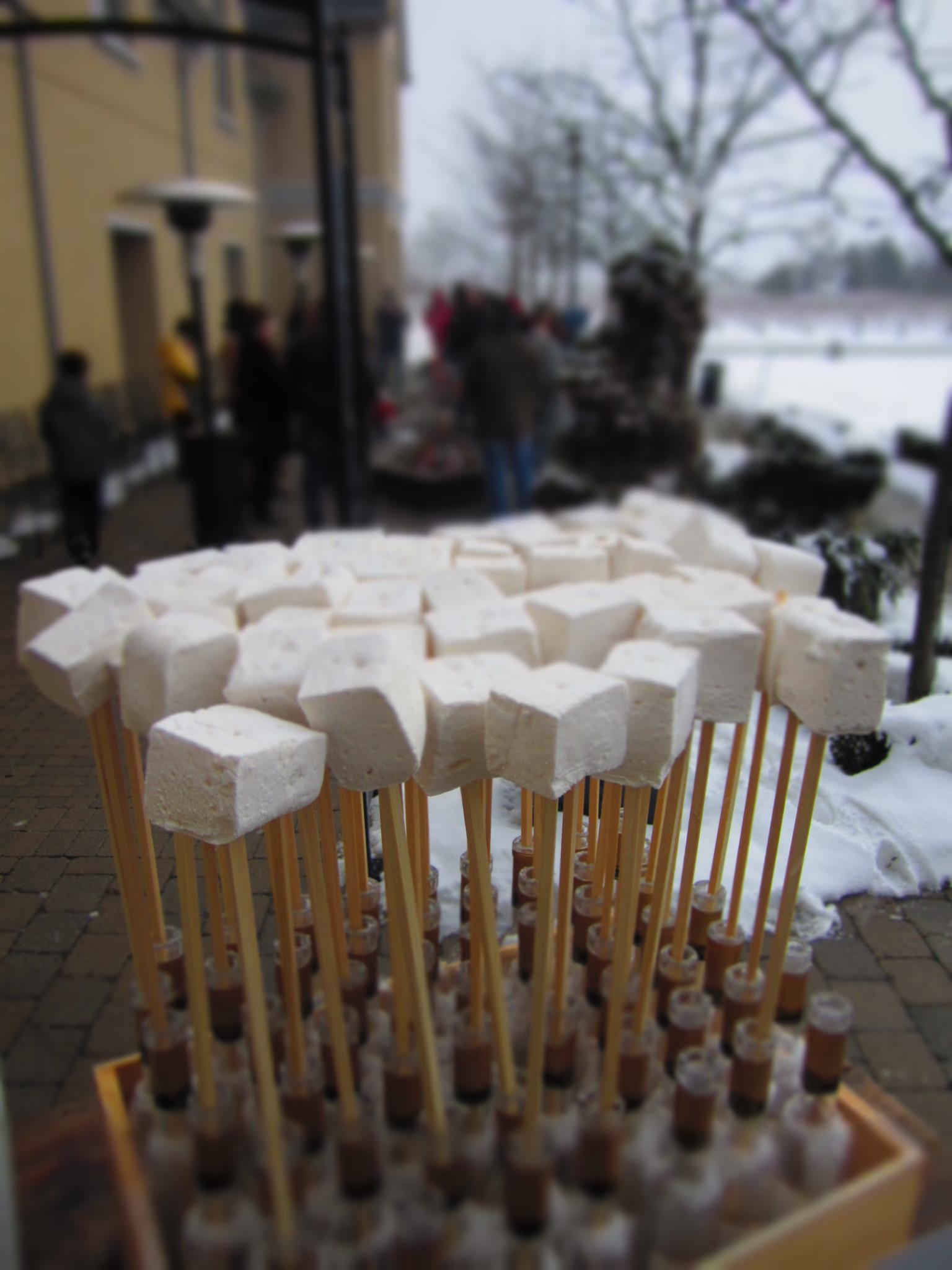 ---
Make an elevated Dressing
Bring greens and boring salads to life with this Icewine vinaigrette from Inniskillin winery. The bright, acidic and sweet flavours of Icewine contrast well with the bitter greens.
---
Whip up some frosting
We'll be piling our cakes and cupcakes with Ice House Winery's cream cheese frosting that's infused with Northern Ice Gewürztraminer Icewine – definitely one to keep in your frosting repertoire.
---
Here are some excellent Ontario VQA Icewines to sip and savour:
Six Bottles of Ontario VQA Icewine We Love Too Much To Share