Follow Samuel Champlain's epic journey and discover Ontario's Francophone regions.
Many adventurers have explored Ontario, but as one of the first, France's Samuel de Champlain holds a special place. The Ontario Champlain Route is based on Champlain's great expedition in 1615 and is built around experiences involving French/bilingual services that reflect the famous explorer's adventures and his legacy.
The route opened to the public in 2018 allowing visitors to follow Champlain's footsteps and experience the local culture, heritage, natural beauty, and warm hospitality of Ontario's Francophone regions. It is replete with products, experiences, and attractions, including services in French for local and foreign Francophone tourists.
The entire loop stretches all the way from Kingston to Ottawa and can be covered in a single trip. But to truly experience everything the region has to offer you'll need at least 10 days. To help you navigate this incredible route, we have created three itineraries, like this 6-day trip that'll take you from Sudbury to Mattawa.
---
THE NORTH: SUDBURY TO MATTAWA
Experience the best of northeastern Ontario on this 6-day road trip. Glamp in a pristine forest, canoe along the historic Mattawa river, learn about Ontario's fur trading history, discover craft breweries on the shores of Lake Temiskaming, visit one of the largest science centres in all of Canada and enjoy unique food and drink, such as arctic ice cider and Ontario's favourite food – cheese!
DAY 1
SUDBURY
Day one begins in Downtown Sudbury. The City of Greater Sudbury is centrally located in Northeastern Ontario and it's a four-hour drive from Toronto. Check into one of the many hotels, motels, inns, and B&Bs in the downtown area, and get settled.
If it's still daylight, visit the Boreal Berry Farm & Winery in Warren, it's a 43-minute drive from downtown Sudbury. Boreal Berry Farm & Winery is one of the largest ice cider producers in Canada and their organic boreal and arctic berry orchard is one of the largest in North America. Sample their award-winning, artisan wines and ciders, especially the Manitoulin Maple Apple traditional ice cider made from hand pressed, frozen apples and the Haskap Reserve wine made from organically grown Haskap berries. They offer tours, Friday through Sunday.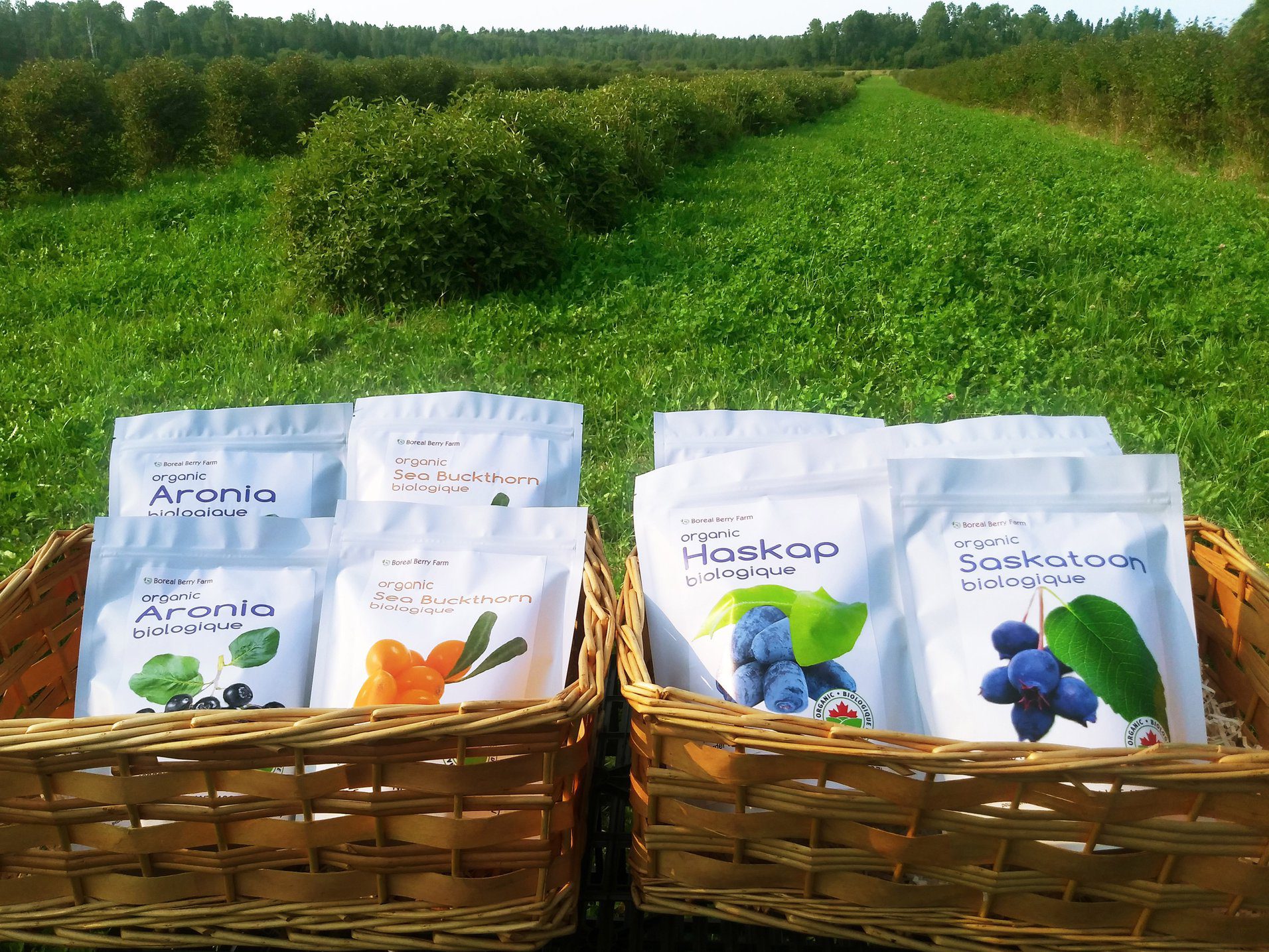 Stop by Sturgeon Falls on your way back to the hotel. Stretching alongside the Sturgeon river, this vibrant small town is home to several attractions, like the family-owned farm and U-Pick, Leisure Farms down Quesnel road. Here you can pick sun-ripened strawberries and raspberries (Champlain himself marvelled at the abundance of berries growing in the region!) enjoy a picnic or a wagon ride, roast marshmallows by a bonfire and buy fresh baked pastries and homemade jams and jellies to take home.
The Sturgeon River House Museum is another must-visit spot in the area. This reconstructed trading post/museum showcases the era of the fur trade from 1623 – 1879 and pioneer life in West Nipissing between 1978 – 1939, and houses exhibits from the area's pioneers and trappers and a collection of historical artifacts from the late 19th century and early 20th century. You can also learn about the cultural contributions of three pioneering groups: the Indigenous Peoples, the French and the English.
Stop for a snack at the Riv Chip Stand before heading back to Sudbury. This Feast On certified, family-owned chip stand has been serving up their famous fries, poutine, and pogos since 1973.
---
DAY 2
SUDBURY – SAULT STE. MARIE
Sudbury is home to one of Northern Ontario's most popular attractions – Science North. You'll need an entire afternoon to explore Science North 's four floors of interactive exhibits. Highlights are the digital planetarium, IMAX® 3D, live science shows and the F. Jean MacLeod Butterfly Gallery.
View this post on Instagram
Lunch at Feast On certified Verdicchio Ristorante, just steps from the science centre. Their menu focuses on modern Italian cuisine and features, fresh seasonal ingredients.
Take Highway 17 west toward Sault Ste. Marie with a quick stop at Sudbury's Big Nickel – a giant replica of the 1951 Canadian nickel built in 1964. This iconic attraction, which is about 64,607,747 times the size of a real Canadian nickel, symbolizes Sudbury's contribution to the Canadian economy through nickel production. Walk around the barrier-free base and take an Insta-worthy photo under this colossal, 13,000kg coin!
Spend the night in Sault Ste. Marie.
---
DAY 3
SAULT STE. MARIE – SUDBURY
One of the oldest settlements in North America and the largest city in Algoma Country, Sault Ste. Marie is the perfect starting point for a Northern wilderness adventure.
Start the day with a sky-high eggs benny or chicken and waffles or caramel apple pie crepes (or all three!), at Sault Ste. Marie's 'Best Breakfast Restaurant' – The Breakfast Pig (their breakfasts have won awards!) "The Pig" is Sault Ste. Marie's only Feast On Certified restaurant.
Next, book a guided-day hike with eco adventure tour company Blaq Bear and spend the rest of the day exploring the breathtaking landscapes and trails of Algoma Country. Or you have the option to explore local eateries and craft breweries in downtown Sault Ste. Marie with a Blaq Bear walking food tour.
View this post on Instagram
Drive back to Sudbury, where you'll spend the night.
---
DAY 4
SUDBURY – TEMISKAMING SHORES
The drive from Sudbury to Temiskaming Shores will take you a little over two hours, so get an early start.
Temiskaming Shores is one of the most picturesque communities in Northern Ontario, offering plenty of small-town charm. Visit the ARTEM Cultural Center, a non-profit organization that promotes Francophone arts and culture in the Temiskaming region through interactive self-guided tours. Explore the rural towns of Earlton and Belle-Vallée and learn about the region's century-old farming culture with their '100 years of agriculture in Temiskaming' tour or learn about the history of the Francophones of Temiskaming with their 'Wind in the Sails in New Liskeard' tour.
Next, drive to Haileybury with a stop at Whiskeyjack Beer Company along the way. Named after Canada's national bird (the Whiskeyjack, or Grey Jay), this small microbrewery offers up a range of craft brews as well as a delicious menu featuring lots of apps, burgers, fish and chips and more.
View this post on Instagram
Stay the night at a Presidents' Suites vacation rental home in Haileybury. For something a little more adventurous, camp out at their glamping resort  located on an island on lake Temiskaming, approximately 2.5km south of the Haileybury marina.
---
DAY 5
TEMISKAMING SHORES – TIMMINS
Leaving Temiskaming Shores, make your way to Earlton, where you'll visit a bison farm. Take a break along the way for some cheese tasting at the Thornloe Cheese Factory. This 100% Canadian farmer-owned and operated company has been producing award winning Northern Heritage cheeses and creamery products since 1940.
Next, get up close with one of Canada's most iconic animals at Bison du Nord in Earlton. This family-owned farm has been raising bison since 1972 on Northern Ontario's rugged terrain, where the animals graze freely in large open pastures year-round. They offer tours during the summer. During this hour-long farm experience, you'll take a tractor-towed wagon ride through the pastures to watch herds of bison graze and learn the history of bison in North America and the ins and outs of caring for bison from an experienced guide.
Make a stop at Fromagerie Kapuskoise in Kapuskasing for another cheese tasting. Founded by François Nadeau in 2011 who learnt the art of making cheese in Quebec and France, Fromagerie Kapuskoise produces a variety of French style artisan cheeses using only single-sourced, local whole milk from cows, goats and sheep. All of their aged cheeses are named after lakes and rivers in the Kapuskasing area.
Next, visit the Rheault Distillery in Hearst. This small, artisan distillery produces small-batch, handcrafted spirits using locally sourced grains. Sample their Loon Vodka (it's the only vodka in Canada that doesn't contain methanol), whiskey and delicious cherry and raspberry liqueurs.
Get back on the highway and drive to Timmins. Situated in Northeastern Ontario, on the Mattagami River, the City of Timmins is known as 'The Heart of Gold' owing to its long history of gold mining. The drive from Hearst to Timmins will take you three hours.
Check into Cedar Meadows Resort & Spa, a beautiful resort situated in a 100-acre wildlife park, just steps from downtown Timmins. Visit Timmins' first craft brewery Full Beard Brewing for a nice cold pint, then head over to Feast On certified Radical Gardens for dinner. They're just a 15-minute walk from the brewery and are particularly known for their extraordinary cakes and monstrously delicious burgers.
---
DAY 6
TIMMINS – MATTAWA
Mattawa is a northeastern town that sits on traditional Algonquin Nation territory at the confluence of the Ottawa and Mattawa rivers, and it's the oldest settlement in the Nipissing District. Mattawa means "Meeting of the Waters" in the Algonquin language. Étienne Brûlé and Samuel de Champlain were the first Europeans to pass through this area. The Mattawa Route Historical Plaque, Canoe Route to the West – Mattawa Historical Plaque, Three Crosses of Mattawa and the Wooden Statues of Mattawa are some of the must-see historical markers and monuments that commemorate Mattawa's past and cultural heritage.
For centuries, the Mattawa River served as an important transportation route for voyageurs, trappers and loggers – and before them, for the Indigenous Peoples who inhabited the region. It was designated a Canadian heritage river in 1988. The river and its surrounding aquatic provincial parks are ideal for all sorts of outdoor activities, from canoeing to hiking.
Spend your last day immersed in nature at The Canadian Ecology Centre in Mattawa. This outdoor environmental education and conference centre located in Samuel de Champlain Provincial Park offers modern and heated cabin residences as well as over-night programs focused on nature, Indigenous culture, and traditional arts such as making bannock bread.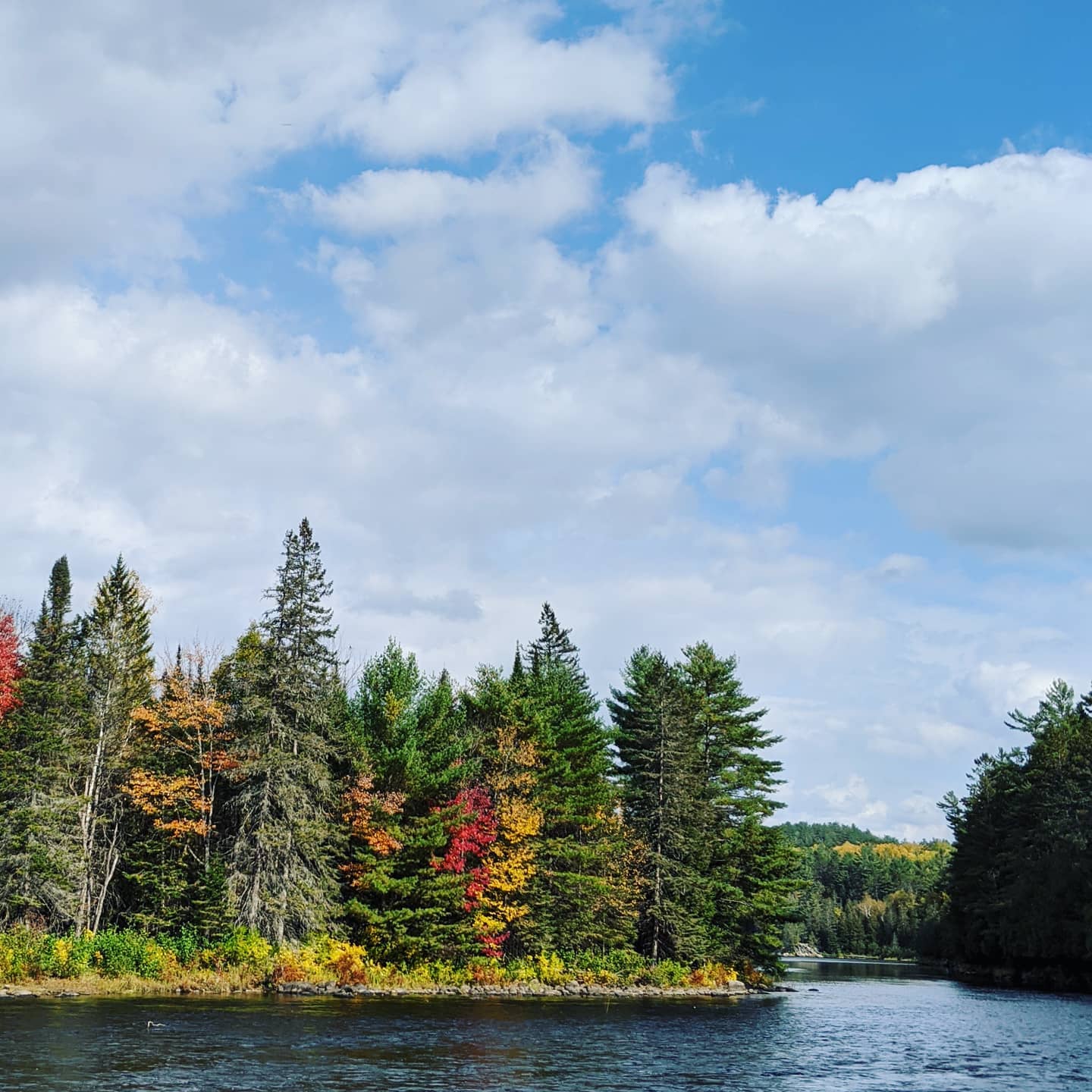 ---
Discover Route Champlain's southern destinations on this 6-day adventure:
Discover Ontario's Champlain Route: Rideau Canal to Parry Sound
---