Niagara Benchlands in the winter? Oh yes! Grab your coat for a delightful getaway to this part of the province that sits right atop Lake Ontario for tasty delights you won't soon forget.
Our Perfect Weekend in Niagara Benchlands
For feel-good eats, award-winning wine and fantastic cocktails, look no further than Niagara Benchlands where the good times are about to roll. Read on for our ideal weekend.
Friday Night
Niagara Benchlands is waiting for you! Check into your stay on Friday night and head to dinner.
Stop 1: Dinner at Newark Brewing Company
Where: 4766 Christie Dr. Beamsville, ON. (View Map)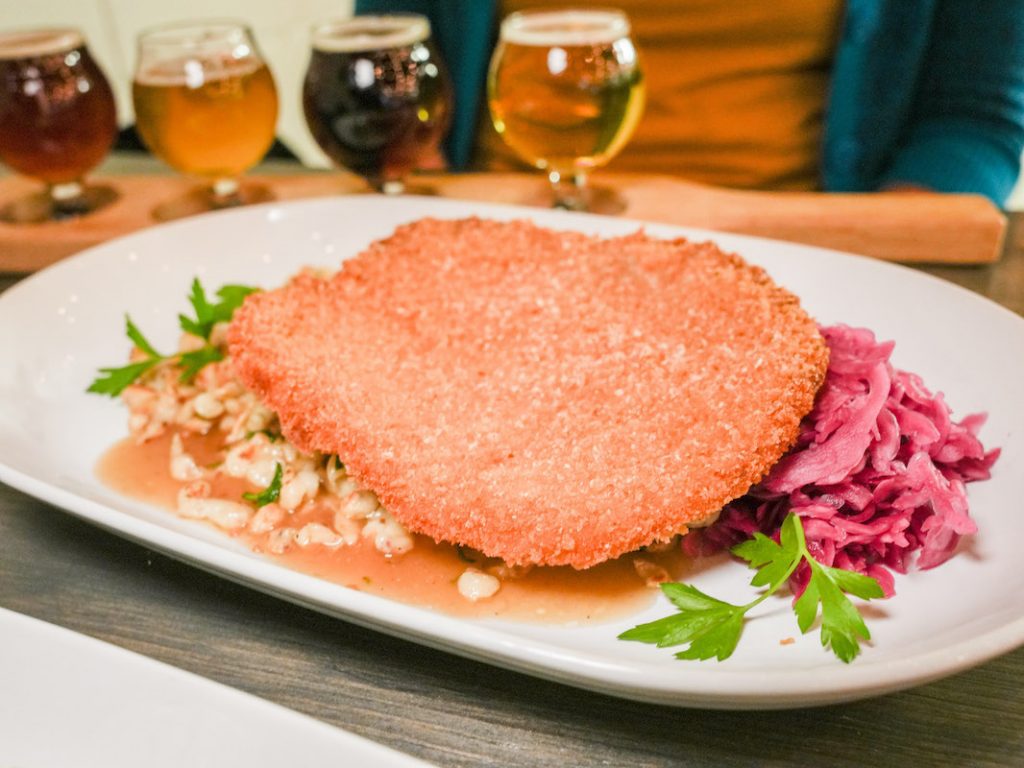 Arrive hungry (and maybe even in stretchy pants) because they're going to feed you right at Newark Brewing. This new(ish) brewery is churning out great beer and great food.
Not sure what to try? Our go-to is always a flight. Perhaps add their Munich style brown lager based on what's on the menu.
Pair it up with something hearty from their menu like a big ol' schnitzel with a side of spaetzle (Guten Tag!) or perhaps their pork belly bahn mi which features pickled veg, "lotsa" herbs, kewpie, Dunkel pate and hoisin sauce. Whatever you choose you certainly won't leave hungry!
Take your time here and enjoy your evening! Tomorrow is a brand-new day.
Saturday
Saturday will have you tasting, sipping and savouring the goodness that is Niagara Benchlands.
Stop 1: Revalee Brunch Café
Where: 4100 Victoria Ave. Vineland, ON. (View Map)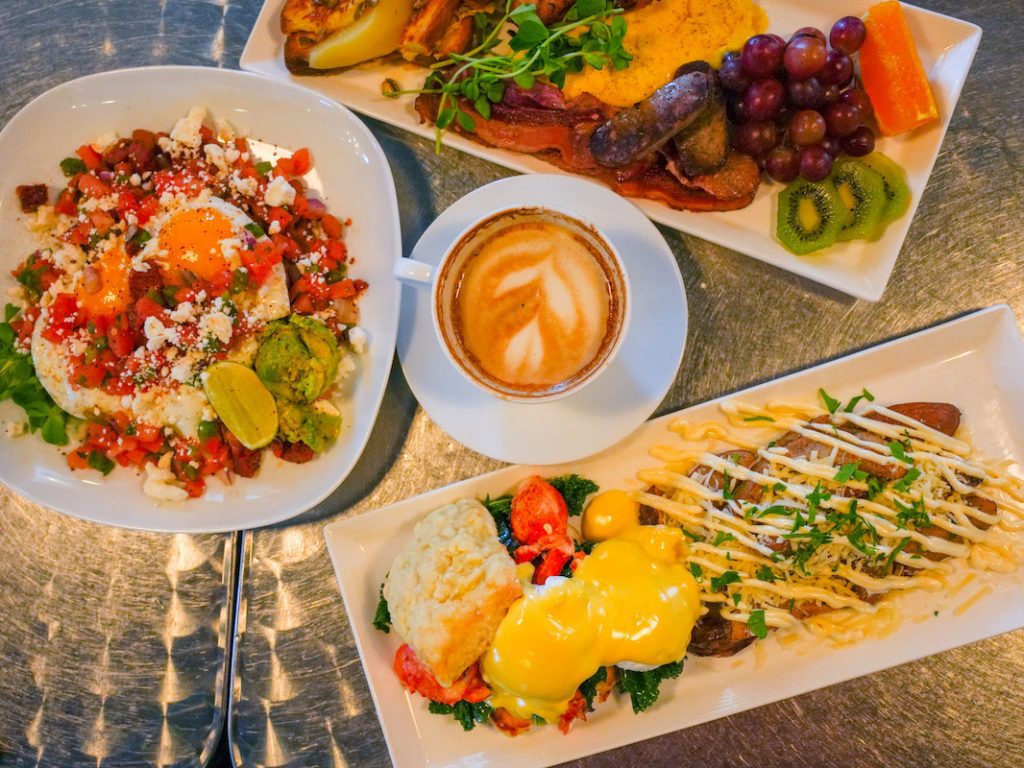 Alright, let's get this Saturday morning started in the right way! A visit to Revalee Brunch Café is not only delicious but there is something for all food lifestyles on the menu. Half the menu is omnivore and half is vegan. Hurray!
Even carnivores may be tempted by the indulgent and delicious vegan choices like burnt carrot and labneh rosti and vegan rancheros tostada but if not, there's also some delicious non-vegan meals like duck and waffle, shakshuka and our personal favourite French toast made with pears grown just down the road.
Revalee Brunch Café aims to source local wherever possible and you'll find a number of local items like locally-crafted spirits and more on the menu.
Stop 2: Dillon's Small Batch Distillers
Where: 4833 Tufford Rd. Beamsville, ON. (View Map)
View this post on Instagram
Speaking of locally-made spirits, a trip to Niagara Benchlands is never complete without visiting Dillon's Small Batch Distillers.
Step into their small but mighty taproom to try some of their spirits (you may recognize them as many are in the LCBO) and stock up on their homemade bitters and simple syrups too. They also have some killer homemade cocktail kits that will change your bar game at home.
Want to know more? On Saturdays, you can book tours in advance to see more of the Dillon's facility!
Please note this tasting room sometimes becomes full but you can book your spot for that online as well! 
Stop 3: Lunch at Bench Brewing or Fusion Latina
Where: 3991 King St. Beamsville, ON. (View Map) or 5041 King St. Unit 3 Beamsville, ON. (View Map)
Alright let's talk lunch because we have two epic options.
For Those that Want Craft Beer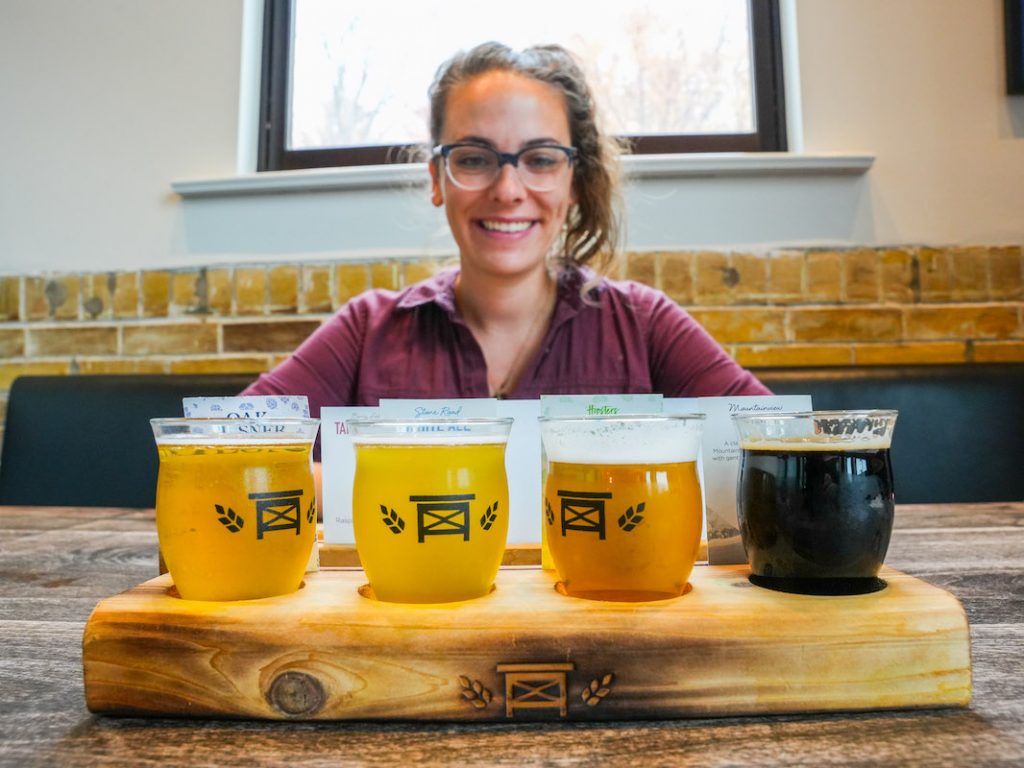 For those that are ready for some craft beer, Bench Brewing Company is your spot. In fact, they've been named the Official Beer of Wine Country. We love that.
Steal our go-to move (ok maybe it isn't exactly ours) and order a flight so you can try a few! Then pick your fav and order more. Easy peasy lemon squeezy. We loved the Belgian Wit when we were there but there really are so many great options.
Let's talk lunch because Bench Brewing's kitchen, headed up by Chef Justin Lesso, is a walking talking dream. What could possibly pair better with beer on a cold winter day than Carnitas Nachos or a French Onion Grilled Cheese Sandwich? We'll take two of each please.
For Those Wanting Authentic Latin American Cuisine
For those who want authentic Latin American cuisine, look no further than Fusion Latina in Beamsville.
This restaurant fuses together the flavours of Cuba and Argentina from the owners' home countries and the results are incredible.
As soon as you step inside you'll be wrapped in a warm hug of spicy aromas and big smiles (we loved chatting with the owner, Angela, so if you get a chance, say hi for us)!
Order up a whole array of deliciousness from their menu (don't be shy) which includes enchanting empanadas, one of the best Cubanos we've ever had and rice and beans as the perfect base. Make sure you wash it all down with espresso and cinnamon…and warm homemade churros for dessert…aaaand maybe some yucca fries for you know, a snack.
Don't worry, they have to-go boxes.
Stop 3: Jordan Art Gallery
Where: 3836 Main St. Jordan Station, ON. (View Map)
View this post on Instagram
Okay really we just needed a little buffer between meals here. The Jordan Art Gallery located in Jordan Station is pretty darn cool though.
Now in its 23rd year of business, The Jordan Art Gallery is curated by seven artists/proprietors who showcase contemporary work crafted in the Niagara Region. Wander through and you'll see everything from clay and woodworking to oil paintings, textiles and more.
It really is something.
Stop 4: Dinner at Megalomaniac Winery
Where: 3930 Cherry Ave. Vineland, ON. (View Map)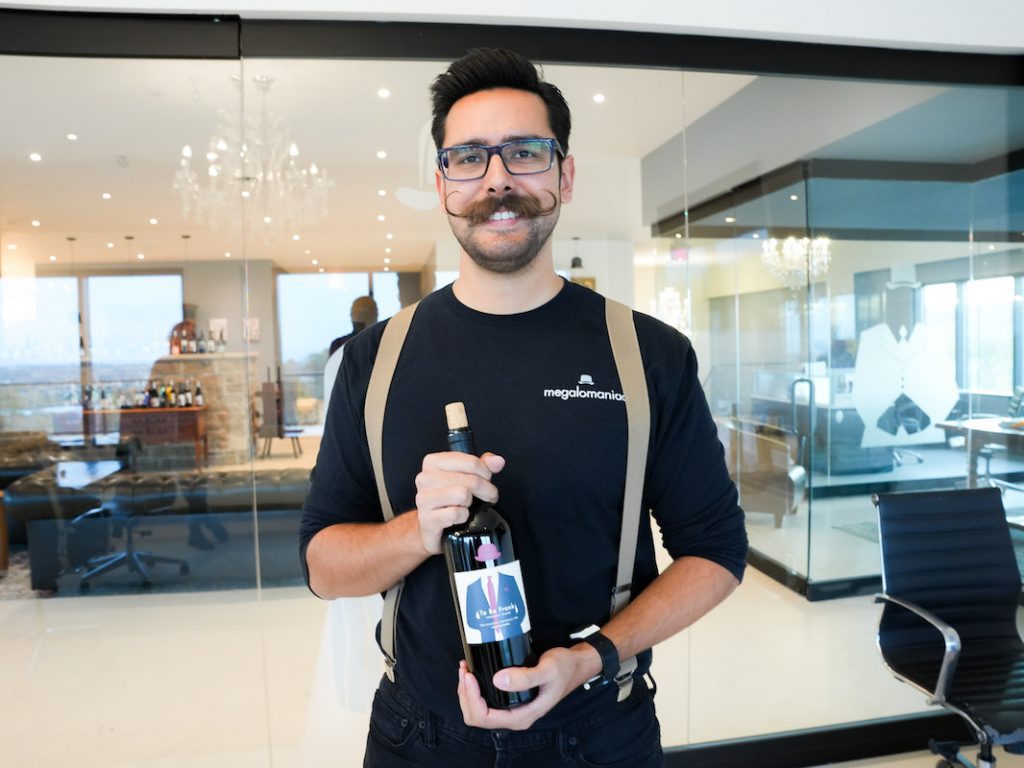 Feeling hungry? Gosh you're a food fan after our own hearts. Onwards, then to Megalomaniac Wines!
Sitting atop the highest altitude plot of land in the Niagara Benchlands, this winery has panoramic views of 110 acres of grape vines imported from France and Germany.
Book a private tasting with one of their charismatic and knowledgeable staff members as you sip your way through some really excellent creations.
Afterwards, grab a seat in the dining room for an outstanding meal. If you liked brunch, we know you'll love dinner because the kitchen at Megalomaniac is run by the folks from Revalee Brunch Café! Cheers to that.
Dine on delightful dishes like dumpling wantons, burrata, crab quiche and mushroom burginion pie. Each dish is more comforting than the last!
Sunday
Wind down your trip by grabbing some breakfast and a fantastic coffee before hitting the road.
Stop 1: RPM Bakehouse
Where: 3839 Main St. Jordan, ON. (View Map)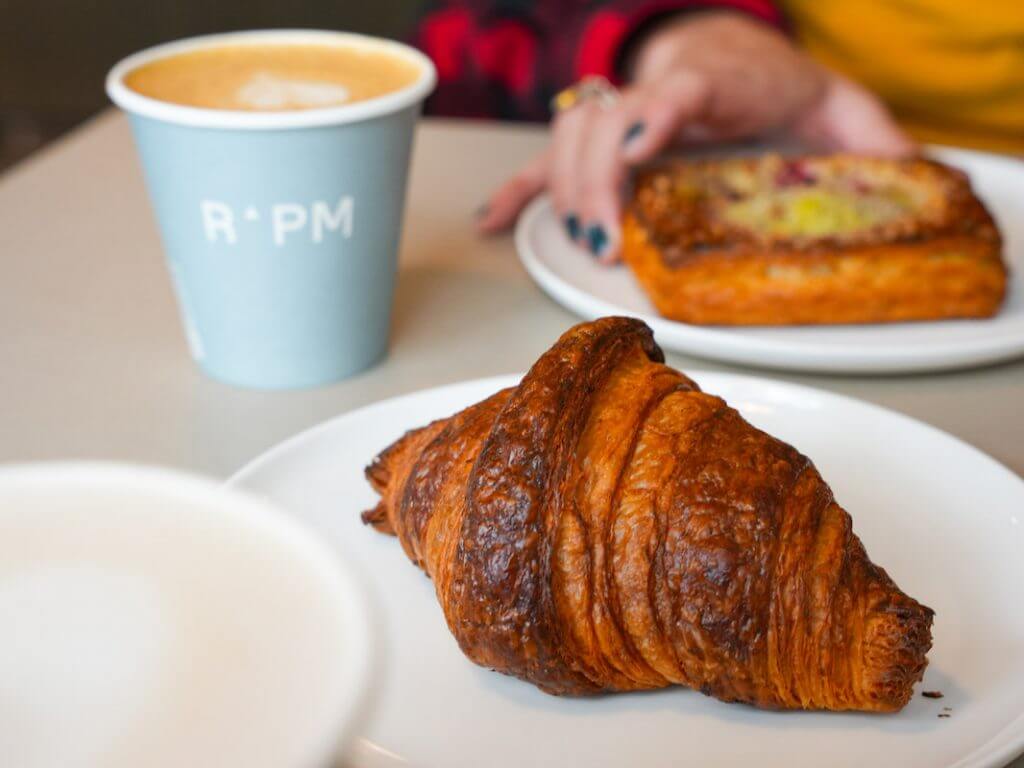 Before hitting the road, might we suggest a quick pit stop at RPM Bakehouse. This spot, run by the folks at the oh-so-popular Pearl Morrisette Restaurant is next-level cozy.
Grab a cappuccino, cortado or an Earl Grey latte as you savour baked goods made fresh daily right in house. Munch on more traditional snacks like a croissant or try something slightly more inventive like a plum Danish.
The interior has a Scandinavian vibe with simple wood design and dried flowers hanging from the ceiling. Enjoy breakfast (or lunch) in here and savour those last few moments in the Benchlands. Then you're on your way (with a loaf or two of sourdough bread in hand of course).
Come back soon!
We hope you enjoy your time in Niagara Benchlands and return soon. There is SO much to do, see, eat, sip and explore here.