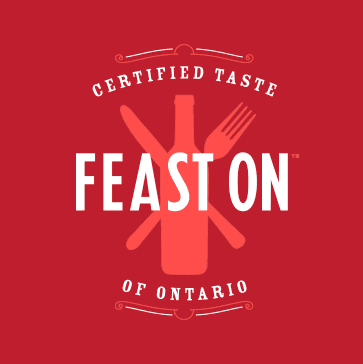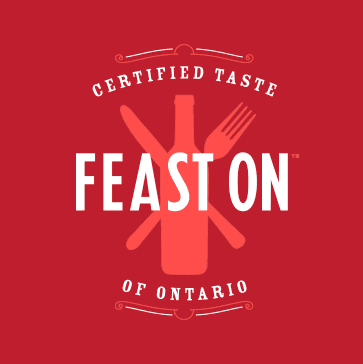 CRITERIA
Interested restaurants must provide proof that their procurement practices match the following standards:
25% of total annual food receipts reflect Ontario grown and raised food purchases.
25% of total annual alcohol receipts reflect Ontario made beverage purchases
PROCESS
There is an annual fee of $350+HST to maintain certification. Once an application is completed, the following processes take place:
VERIFICATION.
The information collected in your 'CVT' is verified by the Culinary Tourism Alliance. If all is looks good, you are notified of the status of your application.
CERTIFICATION.
Successful restaurants are notified of their status via email.
ACTIVATION.
As an official Certified Taste of Ontario, you will receive a window decal and certificate to hang in-house. Upon certification, we work to build your online presence on OntarioCulinary.com. You may be asked to supply photos.
BENEFITS
Unique online profile including online booking through OpenTable
Certificate of designation
Personalized intros to Feast On Preferred Purveyors of your choice
Feast On Logo rights for promotional materials, menus and events
Monthly Feast On industry newsletter
Prioritized in blog content on OntarioCulinary.com
Chef profile on OntarioCulinary.com blog and feature in newsletter
Exclusive event opportunities
Invitations and discounts to industry events and workshops
Access to education and staff training programs