Located just over an hour outside Ottawa, and a couple hours north of Kingston, in the Ottawa Valley is the town of Calabogie – and it's having a moment. It's been known as a hub for skiers, snowmobilers, paddlers and outdoor adventures for decades – in fact, it was once referred to as 'maybe the funnest small town in Canada'. Lately, it's the food and drink offerings that are causing a stir.
Sitting on the shores of Lake Calabogie, the town has a permanent population of just over 2,500. Despite this, it punches well above it's weight on the restaurant scene.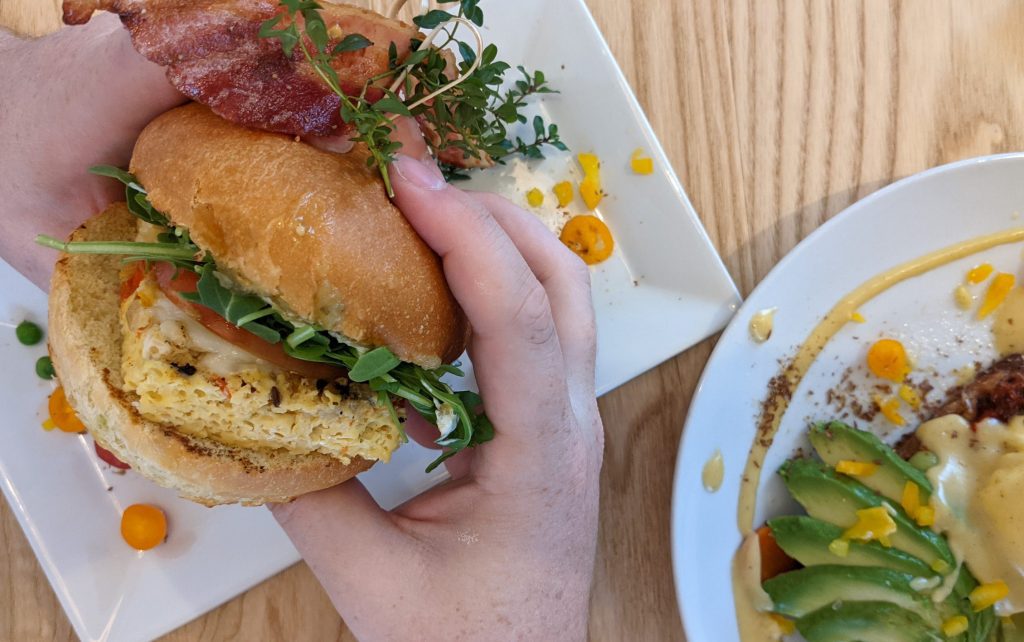 ---
Start your day at the downright dreamy Oh-El-La Cafe, sister spot to On the Rocks (more on them later) for an expertly made latte. If you're feeling hungry, order yourself a breakfast sandwich. Their rotating Avocado Toast is also worth every bite, as are the pastries and croissants in their bakery case.
Spend your morning meandering along one of the areas hiking trails or enjoying the view lakeside. You'll need to work up an appetite.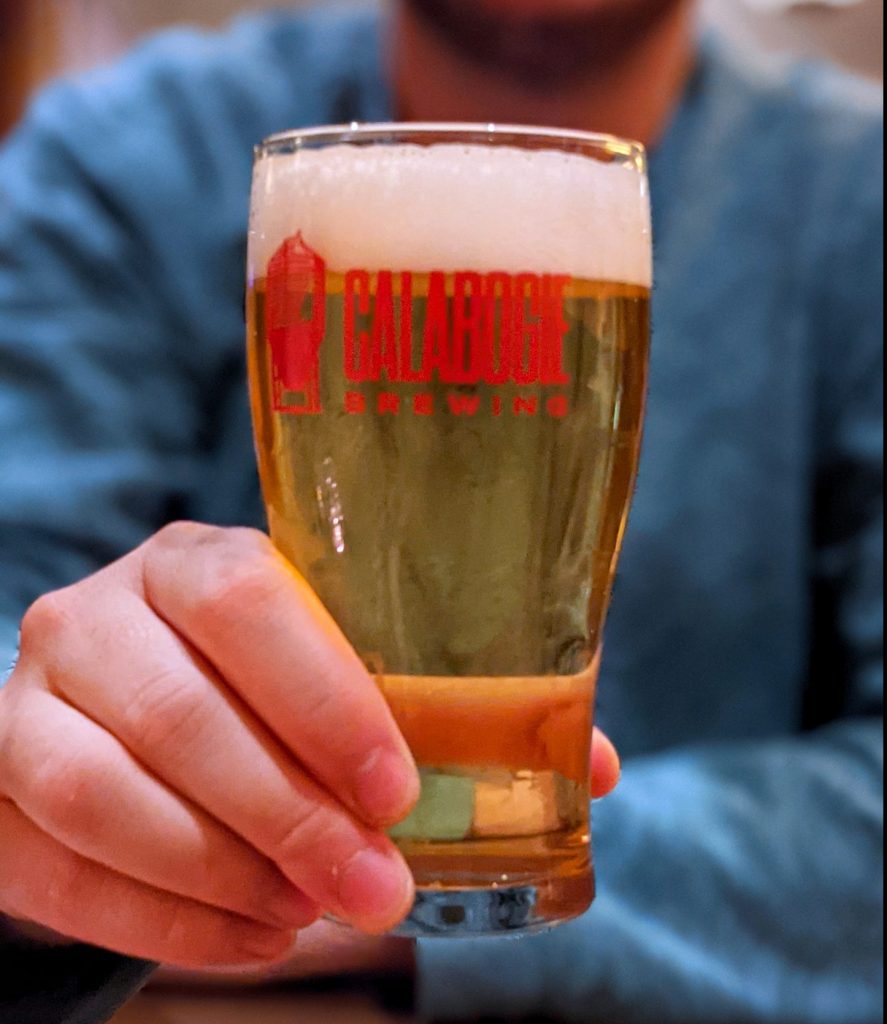 ---
Beer lovers can head to Calabogie Brewing Co. for a flight of their curiously named craft beers. There's the Madawaska Monster, a double IPA coming in at 8.2%, the Bleep Bloop, a fruity North Eastern style IPA, and the Whipple Tree, a refreshing wheat ale.
You can also stop into the eclectic bottle shop at Somewhere Inn Calabogie (our 10/10 recommendation for where to stay in the region) and explore their collection of small-batch brews, ciders, seltzers and natural wines. Guests at the Inn can enjoy their drinks fireside at one of the pits on the property or in one of a dozen hammocks made available for lazing about.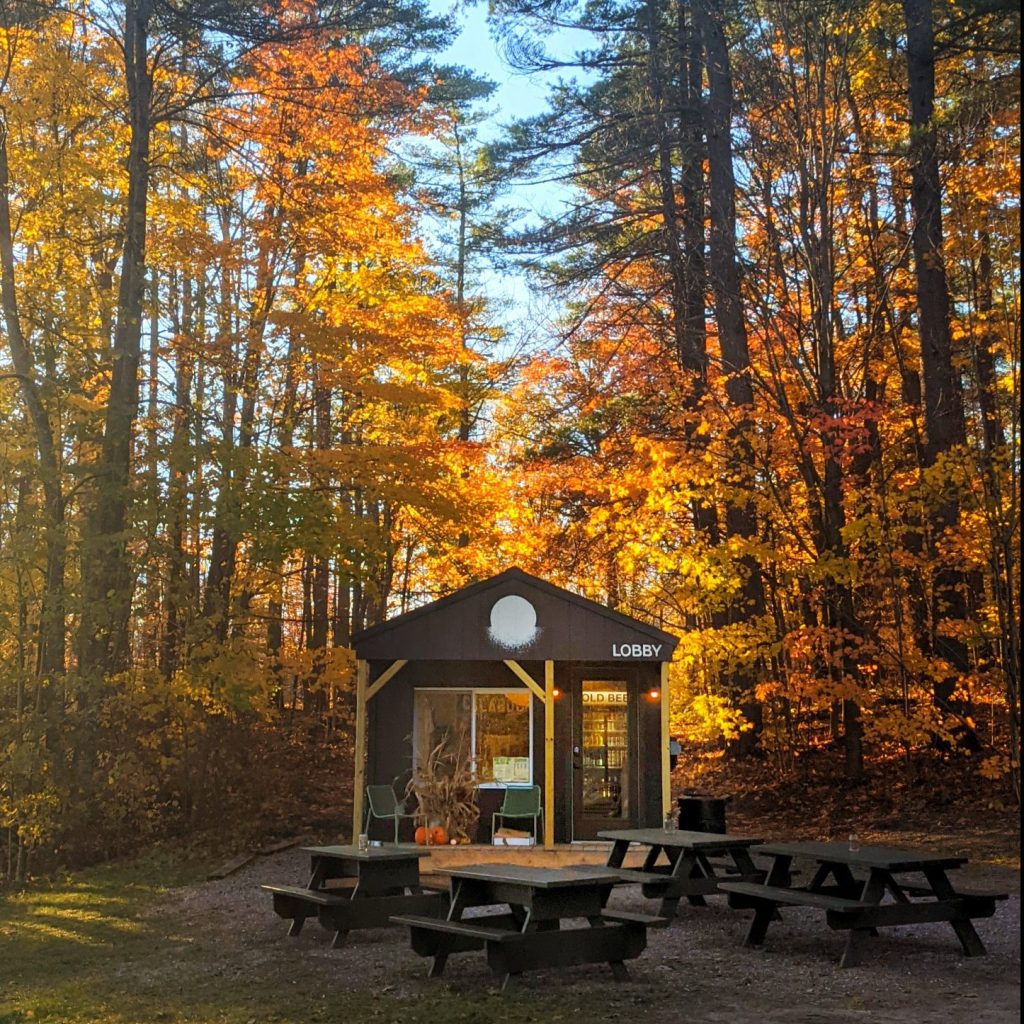 ---
For those looking fuel their adventures, there's Redneck Bistro along the Madawaska River where you can indulge in pulled pork egg rolls, a Calabogie Hoagie (complete with house peppercorn sauce) or a gourmet poutine. Fans of Swiss dishes can opt to visit Canthooks Restaurant where you can sample traditional fare like "Preiselbeere" Baked Brie, a Raclette Plate or Beef Rouladen.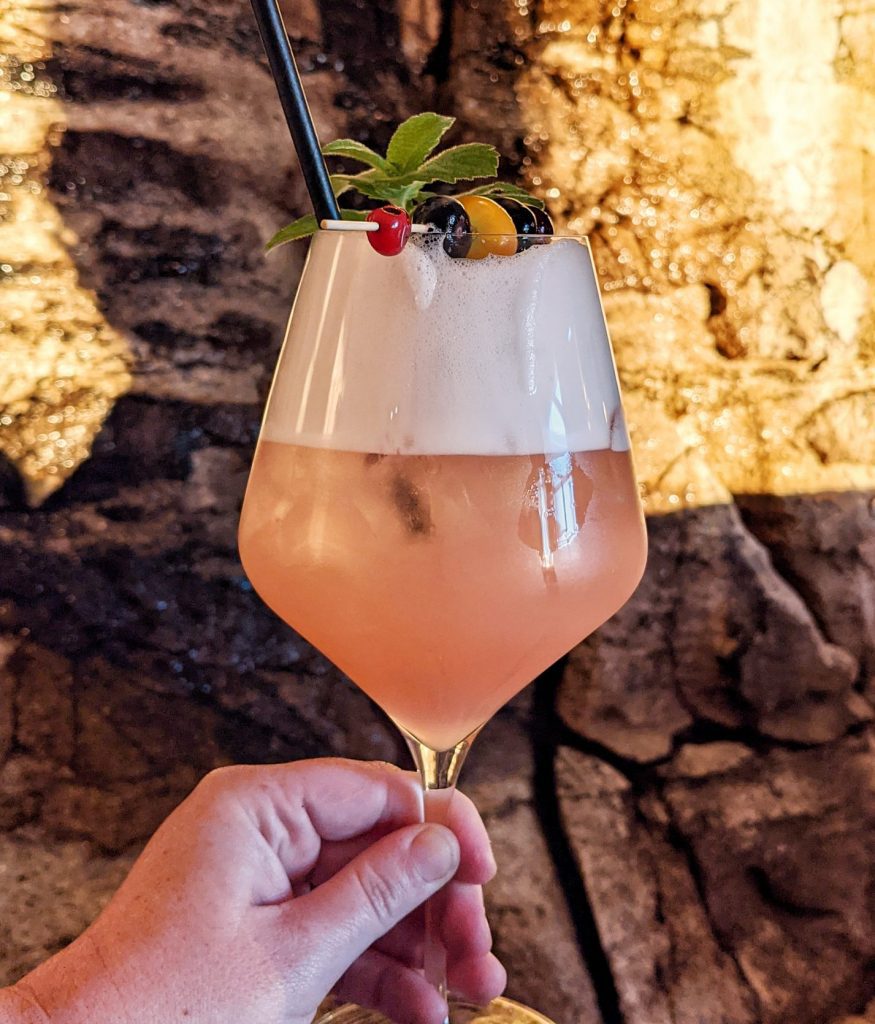 ---
For dinner, we recommend booking a table at On The Rocks at the Calabogie Lodge Resort. Built out of massive stone cliff on the water, this long-standing lounge recently went through a revamp. They now offer lodge guests and visitors to the property creative cocktails, wood-fired pizzas and seafood dishes that lean into Italian. The last time we dined, there was a guest chef in the kitchen making sushi – a decided quirky pairing for our pizza.
Speaking of wood-fired pizzas, just outside of town in Burnstown is Neat Cafe. This updated-and-converted old school house is a popular place for locals who like a good pie.
FIND MORE PLACES TO EAT AND PLAY IN ONTARIO'S HIGHLAND HERE: