"You have to try the Chinese food in Buckhorn," said a friend of mine when I told her we were visiting the area. "Okay, I know, butter tarts - but have you tried the chili chicken at the old inn in Buckhorn?" said another.
The Cody Inn is a bizarre and beloved place.
Boaters on the Trent-Severn have been pulling up to Lock 31 for their fix of chicken balls, fried rice and ginger beef for decades. They have a sprawling patio and a wrap-around veranda that would make even the most truest Southern Belle swoon. A steady stream of cars pulls in and out of the parking lot as we wait for our admittedly-too-large order to be prepared.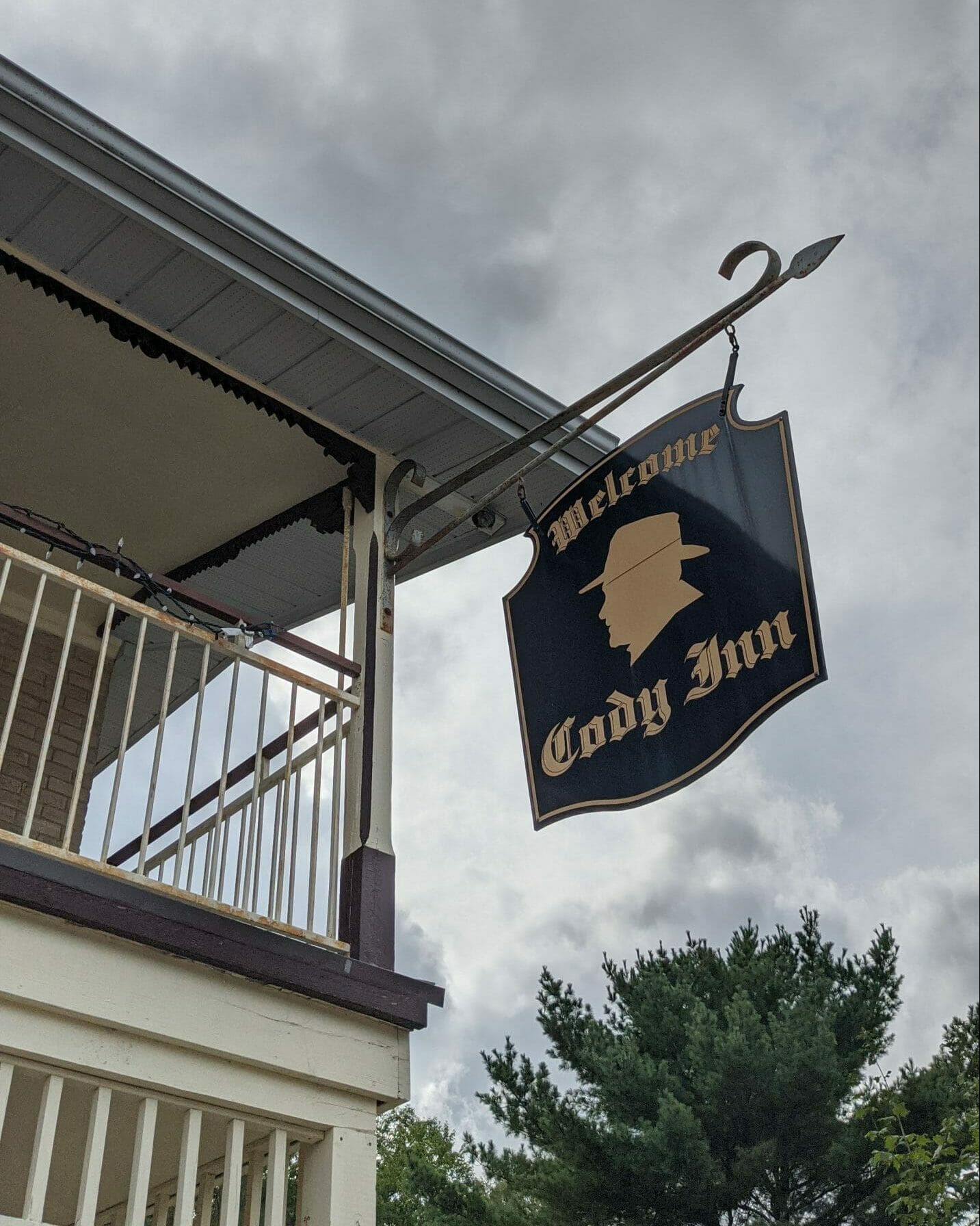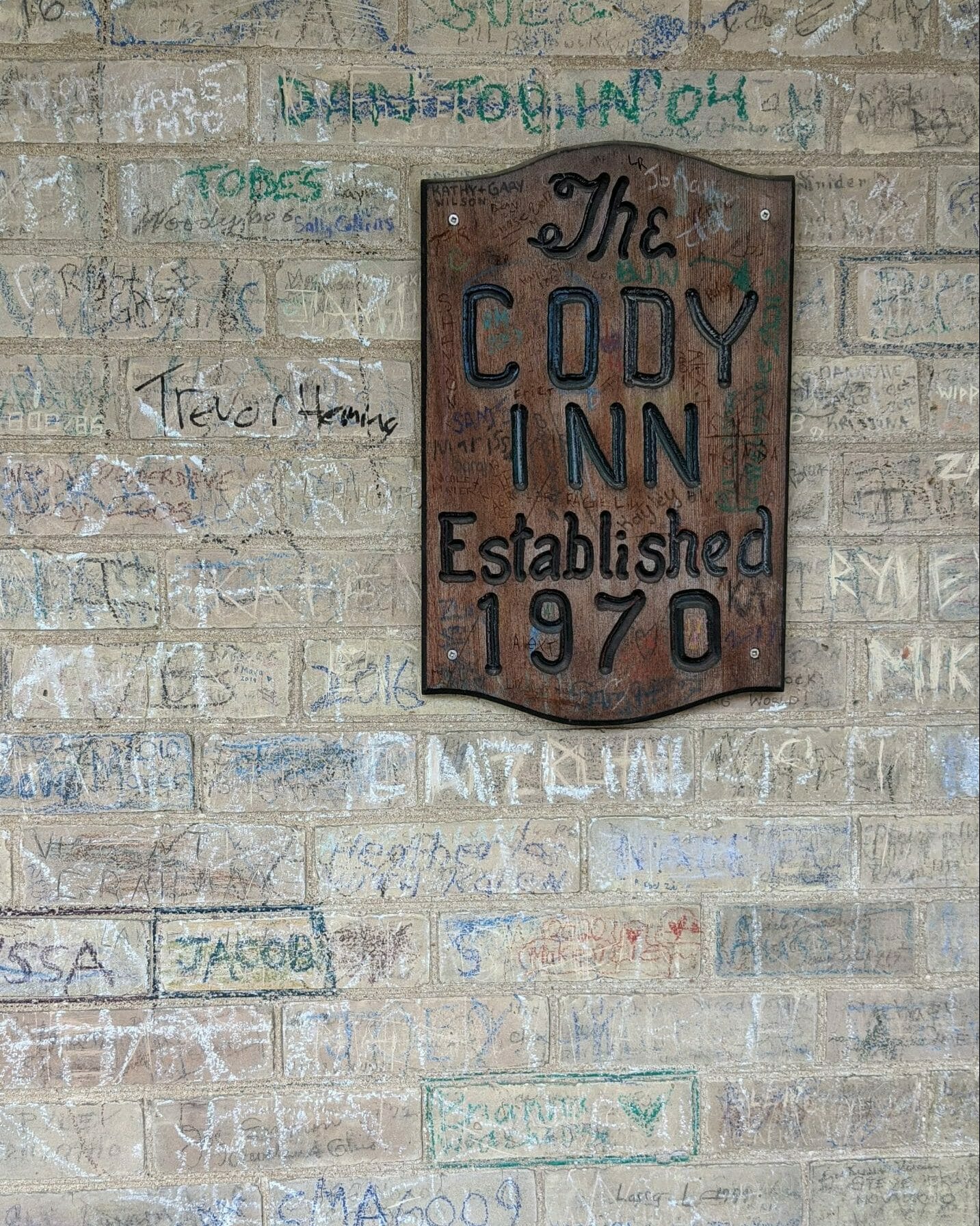 The original house was built in 1905 as a private residence. It's gone through a few different iterations since then, but it's been a Chinese restaurant since 2007. Richard Lam and his partner, who bought the Cody Inn in 2007, have since leased the restaurant to Shao Ying Pan, the head chef since 2007.
Lately, they're only open for take-out and pre-orders - but that hasn't stopped the locals from flocking to the time-honoured spot.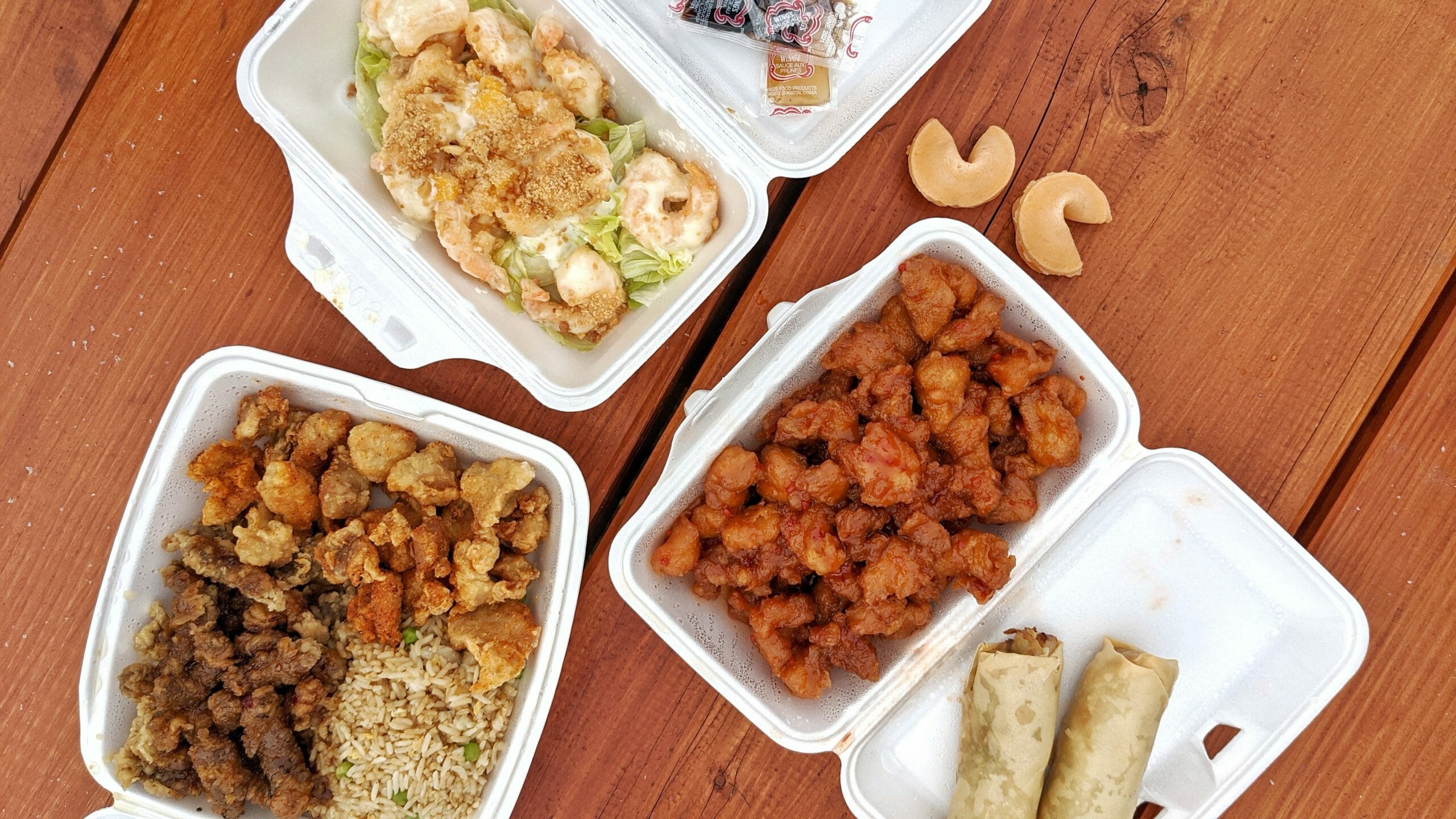 This is one of those places with 100 things on the menu. Rob and I decide to linger in the foyer and listen for what others have ordered for guidance.
"Chicken Soo Guy and a fried rice."
"Two orders of ginger beef and Cantonese Chow Mein."
"Chicken balls, Beef with Black Bean Sauce and two Special Chop Suey."
We are spoiled for choice. We eventually settle for the peach shrimp - one of the Inn's self-proclaimed specialties - as well as some spring rolls, General Tso chicken and a combo plate of ginger beef, fried rice and some crispy spicy chicken, which came highly recommended by friends.
We gathered our food and walked over to the Lock for a picnic. There are folks fishing off the pier and there's a couple playing frisbee under the trees. We decide this is a good of a place as any to dig in - and we'll be able to watch boats go through the locks as we eat.
As we sit down, a family passes us and says "Is that from the Cody Inn? Smells good!"
It was.
---
Cody Inn is located at 1953 Lakehurst Rd in Buckhorn.
They're open for take-out only as of September 15.
Please call ahead to ensure they're open.
codyinnrestaurant.ca
---