It's not quite a galaxy far, far away, but theatre fans are excited to get back to Niagara-on-the-Lake. Here's how to spend a long weekend exploring Ontario's prettiest theatre, wine and good food capital
The Shaw Festival is welcoming audiences back indoors and theatre-lovers are ready. The iconic arts festival's spring-summer season features a wide-ranging selection of plays, from the classic love story Cyrano de Bergerac to Damn Yankees, a romantic musical about a middle-aged baseball fan who makes a deal with the devil and wakes up a rising star on the Washington Senators. Also on the lineup: Bernard Shaw's political extravaganza, Too Good to Be True, Chitra, a one-act play by Rabindranath Tagore based on a story the Mahabharata, and Oscar Wilde's beloved The Importance of Being Earnest. With so many amazing shows to see, why not make a weekend of it?? We've rounded up where you should eat, stay and play in Niagara-on-the-Lake.
---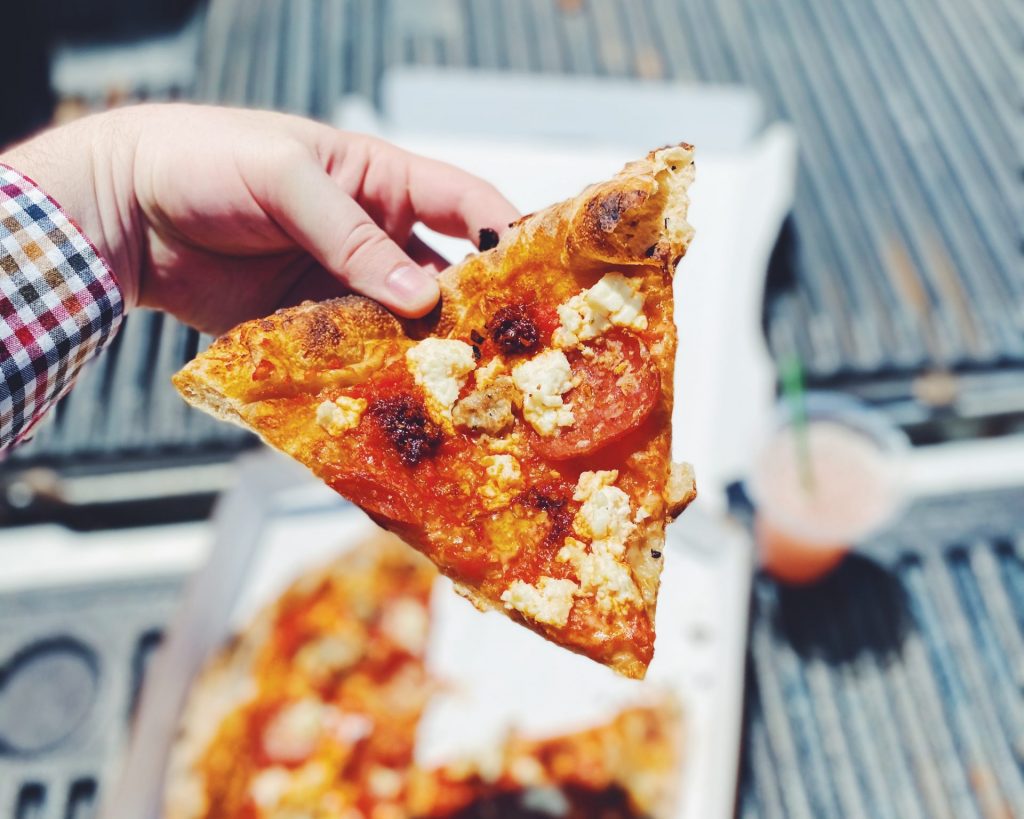 When hunger strikes…
---
Ruffino's Pasta Bar & Grill, 242 Mary St.
Take a trip to Italia without ever leaving Ontario. Lovingly nicknamed Naples-on-the-Lake, Ruffino's prides itself on being a family, heritage and future-first business, serving up delicious pastas, wood-fired focaccias, hearty entrees and sweet, traditional Italian desserts using ingredients from their own farm and gardens.
Tiara Restaurant, 155 Byron St.
Sip some local wines and savour the delicious eats of this waterfront restaurant. It's a five-star, farm-to-table culinary experience with a beautiful view of Niagara-on-the-Lake's harbour. Enjoy the succulent flavours of the best Canadian ingredients, Niagara wines, craft cocktails and local beers.
Peller Estates Winery, 290 John St. E.
Crafting award-winning wines for more than 50 years, Peller Estates is a must-see stop during your time in Niagara. Indulge in a tour of the winery, followed by a casual meal on their outdoor terrace or a fancy, candlelit dining experience in their wine cellar, all crafted by award-winning Chef Jason Parsons.
---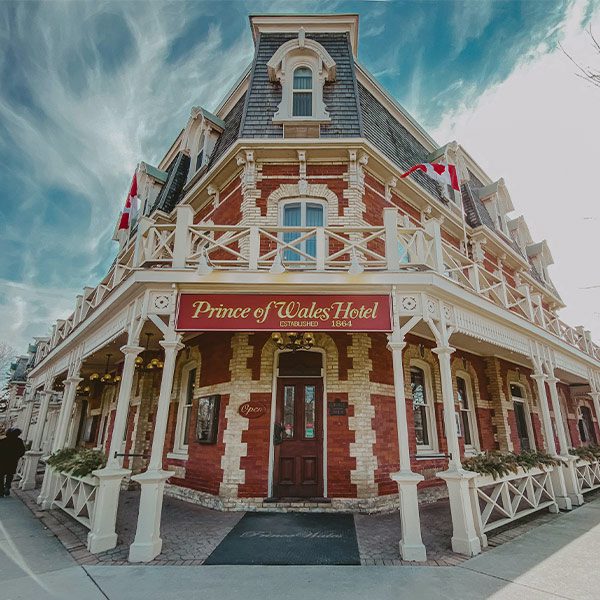 When you're ready for a rest…
---
Prince of Wales Hotel, 6 Picton St.
Nestled in the heart of "downtown" Niagara-on-the-Lake, this classic hotel is one of the best the quaint city has to offer. Boasting elegant, Victorian-style rooms and a contemporary spa, this luxury hotel is minutes away from Lake Ontario, hosts traditional English tea time daily, has two notable on-site restaurants and is just a five-minute jaunt from the Shaw Festival Theatre.
124 on Queen Hotel & Spa, 124 Queen St.
With spacious guest rooms, luxury villas and an on-site spa, this hotel located in the Old Town of Niagara-on-the-Lake is a blend of Victorian and modern, and leaves little to be desired. It isn't far from several of Niagara's best wineries and a scenic 10-minute walk from the Shaw Festival Theatre.
The Olde Angel Inn, 224 Regent St.
If history is your thing, consider booking this historic landmark. It's the oldest operating inn in Ontario, established in 1789 and rebuilt after the War of 1812. And it has even longer history than that – politicians raised a glass here after outlawing slavery in 1793. Its beautifully-lit beer garden is the ideal spot for a post-theatre nightcap. Just don't wake the inn's resident ghost, Captain Colin Swayze.
---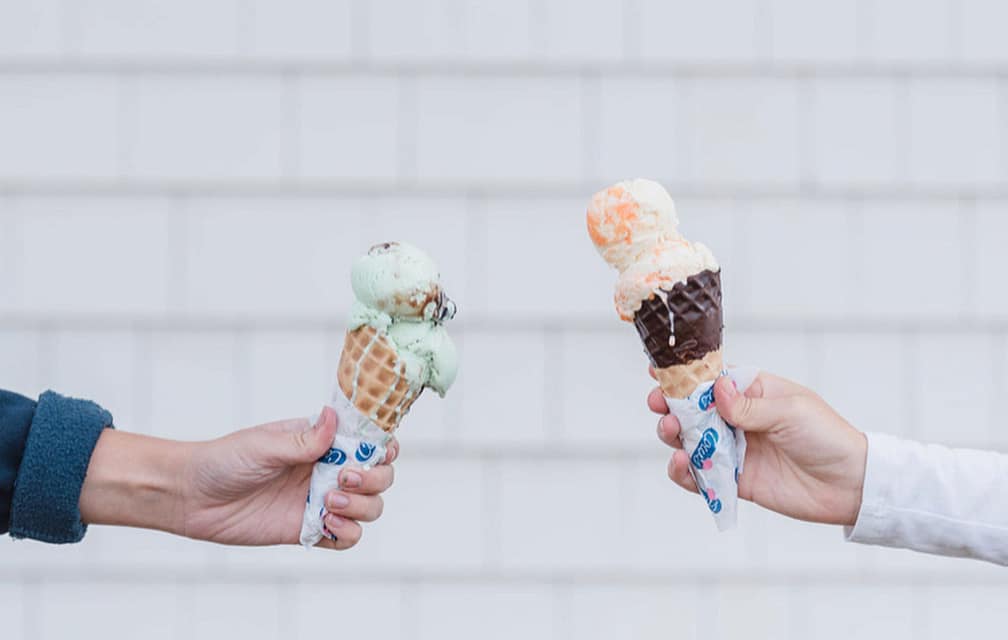 When you're between plays…
---
Grab a double scoop at Cows Ice Cream
Founded in Cavendish, PEI., in 1983, this iconic ice cream hot spot only has one Ontario location, and it's in Niagara-on-the-Lake. Touted as Canada's best ice cream, stop by to pick up some of the legendary Cows merch and get a cone with the family. It'll be worth the inevitable brain freeze, we promise.
Go on a guided wine and beer bicycle tour, Tour de Vine
Follow your local tour guide along one of two picturesque routes – the Niagara River Parkway or the Lakeshore – with plenty of stops to taste some of the best wines and beers Niagara-on-the-Lake has to offer.
Take a private historical tour with Wheelz Niagara
Scenery lovers and history buffs alike will want to book a private tour of Niagara's most interesting historical sites. Equally beautiful and historically significant, this full-day, seven-hour tour stops at Old Fort Erie, Chippawa Battlefield Park, Laura Secord Homestead and many other sites that tell the story of the War of 1812.
---
FIND THESE STOPS ON THE NIAGARA-ON-THE-LAKE GREAT TASTE OF ONTARIO. DOWNLOAD YOURS TODAY!
This piece was originally published in the April 29th Edition of the Great Taste of Ontario Special Report in the Globe and Mail.