---
This recipe comes to us from Chef Tsewang Chodon of TC Tibetan Momo's – part of the Evergreen Brick Works Farmers Food Court. She served them up at the Feast On Picnic in 2017 where we managed the nab the recipe. You can find her momo's at the Evergreen Saturday Market every Saturday.
PSST… have you heard? The Evergreen Brick Works market vendors have come together to a offer a Farm-in-a-Box service during these uncertain times. Order yours online today!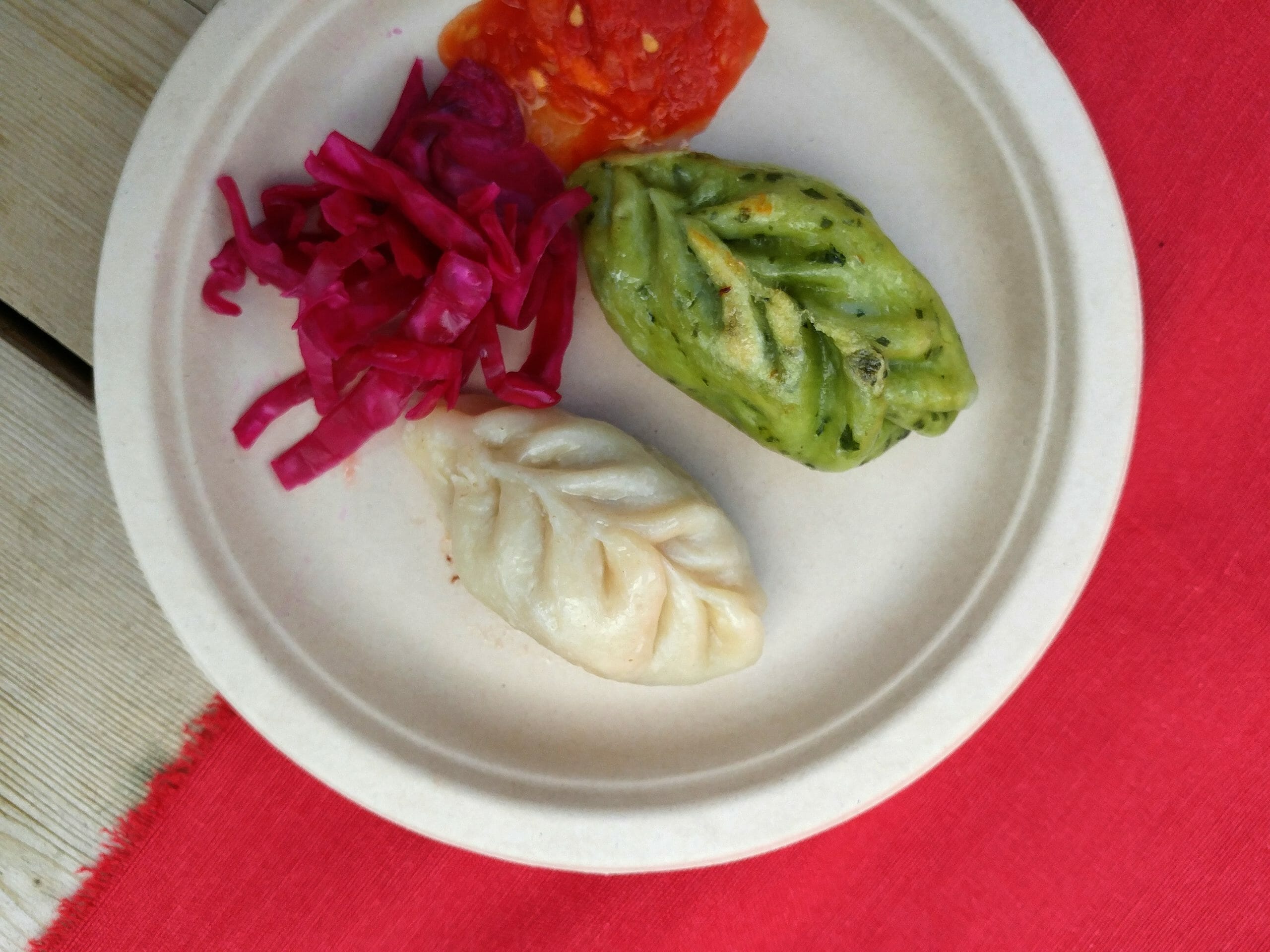 Ontario Beef Momos
500G GROUND ONTARIO BEEF
200G ONTARIO ONION, CHOPPED
3 CLOVES ONTARIO GARLIC, CHOPPED
2 CUPS FLOUR
1 CUP WARM WATER
SALT & PEPPER TO TASTE
FOR DOUGH: In a medium bowl, combine flour, warm water and a pinch of salt. Knead until soft, smooth and flexible. Let rest for 30 minutes or up to one hour.
FOR FILLING: Combine beef, onion and garlic in a chilled bowl. Season with salt and pepper. Set aside.
To assemble, pinch off small knob of dough. Roll into 3-inch round, about 1/4 cm thick. Place in the palm of your hand to cup slightly. Fill with 1 tablespoon beef mixture. Pinch all the sides together and bringing them to the center, creating a small 'purse' shape. Press and twist the top together.
Don't roll them too big; momos will expand inside steamer. While rolling and pleating, keep the dough and the ready wrappers covered with a damp towel or plate to prevent from drying out. You can freeze momos by putting in the freezer immediately, and steam later.
TO COOK: Place 5 – 7 momos in steamer basket and steam over boiling water for approximately 7 minutes. Remove from heat, serve immediately with your favorite dipping sauce.