This summer we'll be sharing tips, tricks and recipes on making the most of Ontario's many outdoor spaces — through food! We'll teach you how to host the perfect fish fry and how to make the perfect smore. Keep an eye on our #OutdoorED blog series and follow @OntarioCulinary for outdoor cooking (and eating!) inspiration.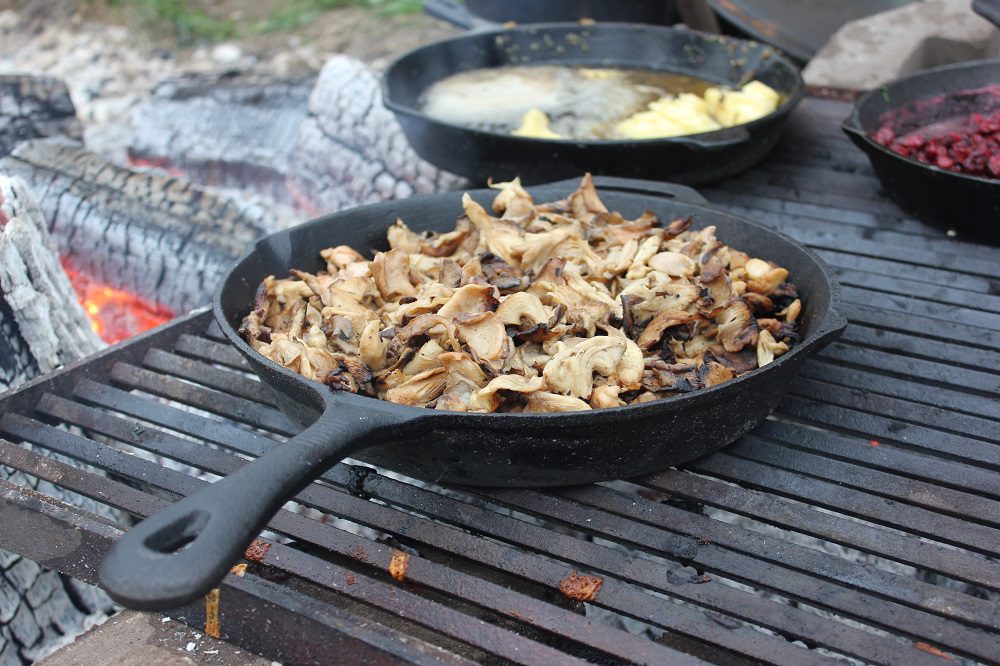 When it comes to cooking with fire, there's lots to know. Whether you're a seasoned tripper or a first-time camper, here are 5 tips and tricks for the outdoor cooking fire:
1. Roast your marshmallows without using a stick.
Two reasons this is exciting. The first is that you won't have to forage for 'that perfect stick' in the dark, or risk damaging the surrounding area by pulling branches off trees. The second is that you're way less likely to set your marshmallow on fire, or burn your fingers pulling the marshmallow off the stick.
How does this work? Great question. Assemble everything you want in your s'more (typically a wafer, chocolate and marshmallow). Stack the chocolate and marshmallow, open-faced style on one of the wafers. Look at the rocks keeping your fire contained, find a flat one, and leave your s'more there, rotating it every so often. The marshmallow will turn brown, but better yet, the chocolate will melt. When you're ready, pull it away from the heat and add the top wafer, or enjoy it open-faced as the messiest, stickiest dessert slider you've ever had in your life.
2. Skewer your bacon. Skewer your veggies.
If you don't want to lug a pan around, bring along a few metal skewers. You can clean and re-use these over and over again for all manner of things (but most importantly, bacon). This way, you don't have to worry about cleaning grease out of a pan.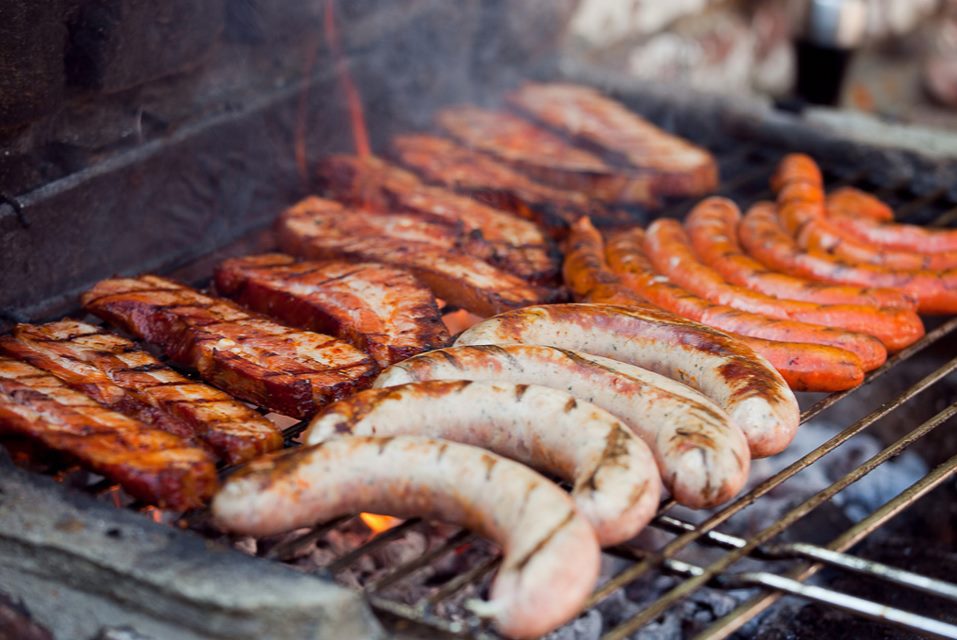 3. Pick up a spice wheel.
Good news : You don't have to go into the wilderness without your spices. Keeping them dry, and all in the same place will make your life a lot easier.
4. Heat water for dishes while you're still cooking.
You've been there. The meal is over, it's time to do dishes, and you've allowed your cooking fire to cool down. Avoid this by throwing an extra pot of water onto the grill during cooking time, so that once you're done eating you can clean your dishes before they get sticky and gross. This will save you time, and firewood!
5. Don't have a grill? Cook over coals.
Coals heat more evenly than fire does. Get a good fire going, and then wait for it to die down a bit before spreading the coals. Wrap your meat, veg, etc. in tinfoil and place right into the coals. Make sure you've got a tool to pull them from the fire!

---
Want more campfire cooking tips? Check this out: