You can tell a lot about a camper's experience by the type of fires they build. First time campers usually build the same "pile-it-all-on" bonfire for all their campfire needs. Maybe they'll take the time lean a few larger sticks together, and tuck some newspaper underneath.
Building the perfect cooking fire is an art. It should burn slow, hot, long and even.  It should be surrounded by stones or in a pit to protect it from wind — and protect the surrounding woodland from flying embers.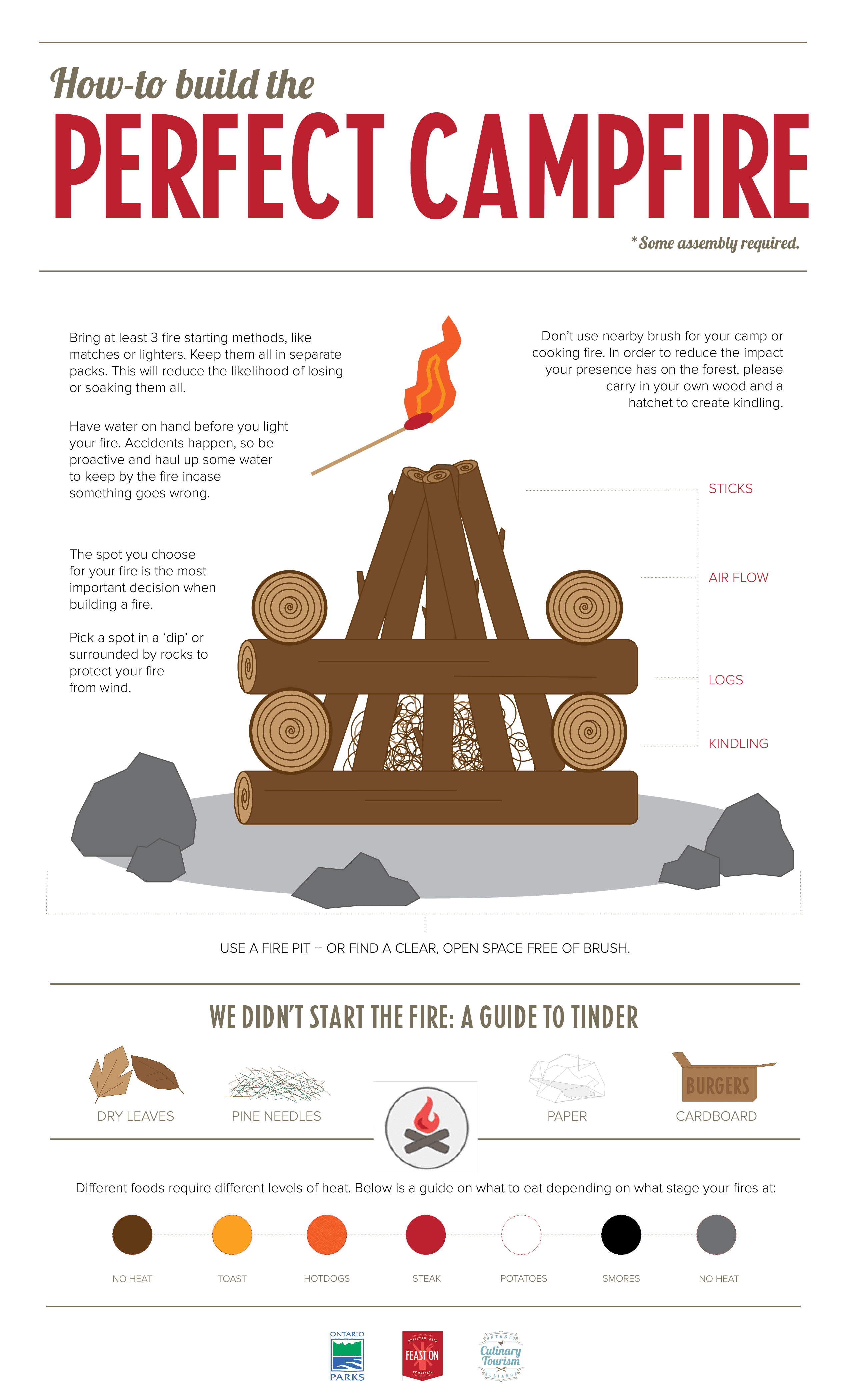 Sound complicated? Don't panic! We're here to help. We want you to step out of your kitchen this summer, and into Ontario. Ontario Parks to be exact.
All summer we'll be sharing tips, tricks and recipes on making the most of Ontario's many outdoor spaces — through food! We'll teach you how to host the perfect fish fry and how to make the perfect smore. We'll also share itineraries for Perfect Weekends in and around the parks!
Keep an eye on our #OutdoorED blog series for outdoor cooking (and eating!) inspiration.