The recent launch of the Chatham-Kent Ice Cream Trail has us thinking about our favorite cones in the province, once again. There's something magical about the nostalgia of a cool cone drippin' down your hand on a hot summer day – and we're here for it seven days a week.
Here's a few of our favorite totally-road-trip-worthy retro ice cream shops in Ontario.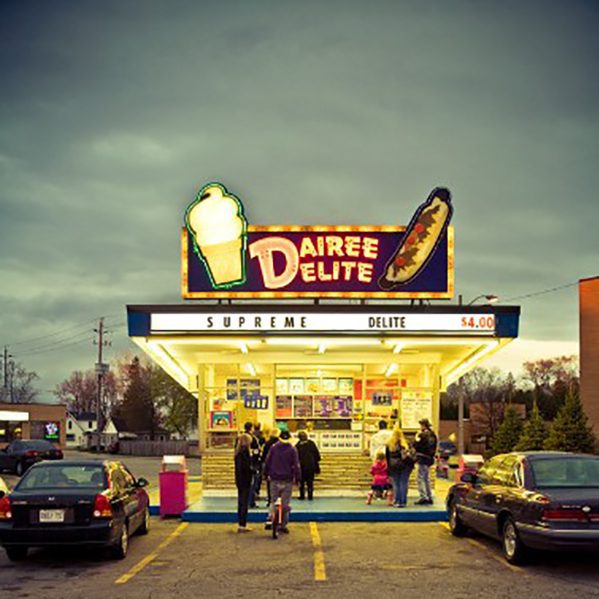 Dairee Delight
Brantford, ON     daireedelite.ca/
Opened in 1953, Dairee Delite has served ice cream treats including cones, banana splits, strawberry shortcakes and classic chocolate dipped twists. The original ice cream stand – known as Koster's Cream-EEE-Freeze – was built in 1953, and was located on Brant Ave at Bedford St until 1965. As the story goes, the ice cream stand was offered as part of a poker game where it changed hands not once, but twice. The second time it changed hands, the winner had the stand moved from the Brantford Mall parking lot to its current location in the Home Hardware plaza on St. Paul Avenue.
PSST… make sure to check-in on your Brantford Great Taste of Ontario passport!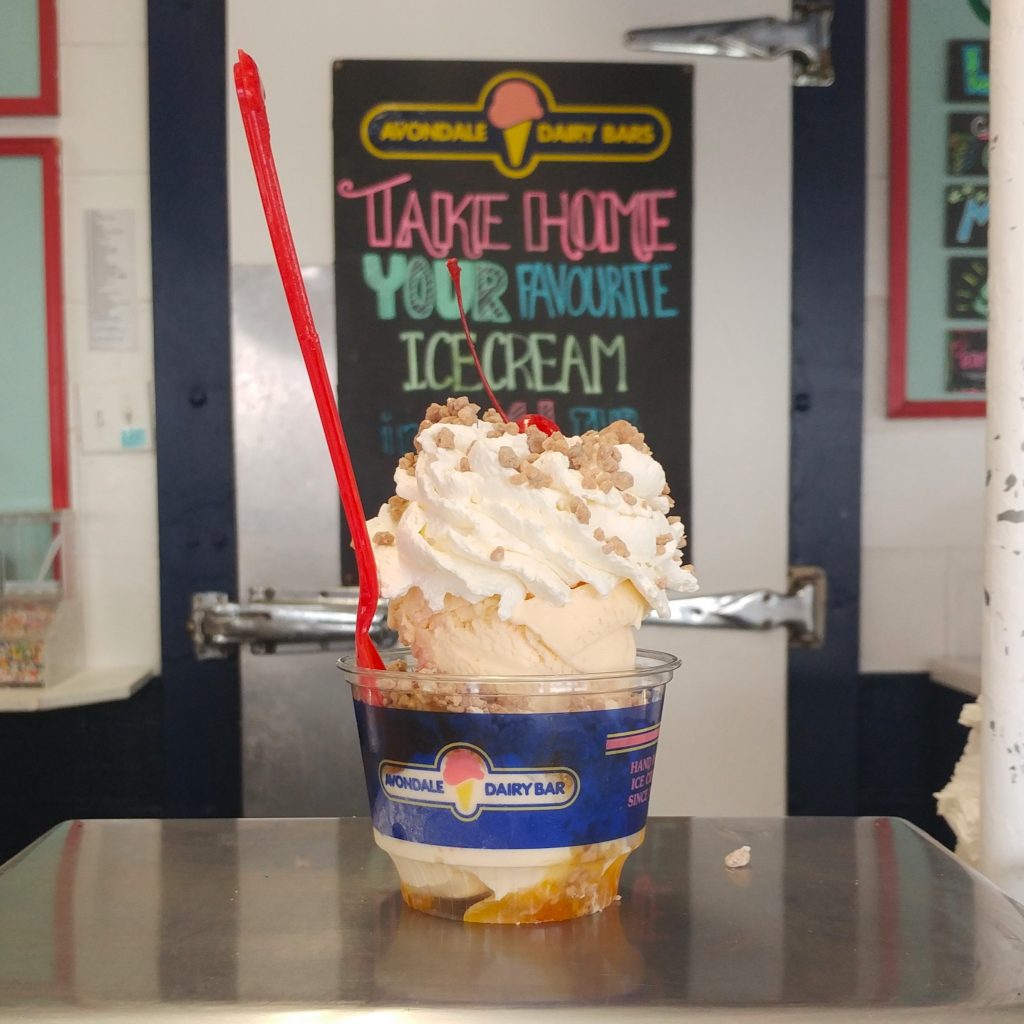 Avondale Dairy Bar
Niagara-on-the-Lake, ON     avondaledairybar.com/
Last year, the team at Avondale Dairy Bar made over 100 different flavours of old-fashioned ice cream – by hand.  CTA staff favorites include Pistachio Chocolate Almond, Salty Caramel Pecan Pie and hotly contested Tiger Tail. Opened in 1931 as a fully fledged dairy farm, the Stewart Family (the original owners) built the dairy bar in 1955 before it was purchased by Beatrice Foods. Since then, it's made it's way into the capable hands of Ray and Deb Sheehan who have turned it into a community tradition – one you simply need to visit when in Niagara!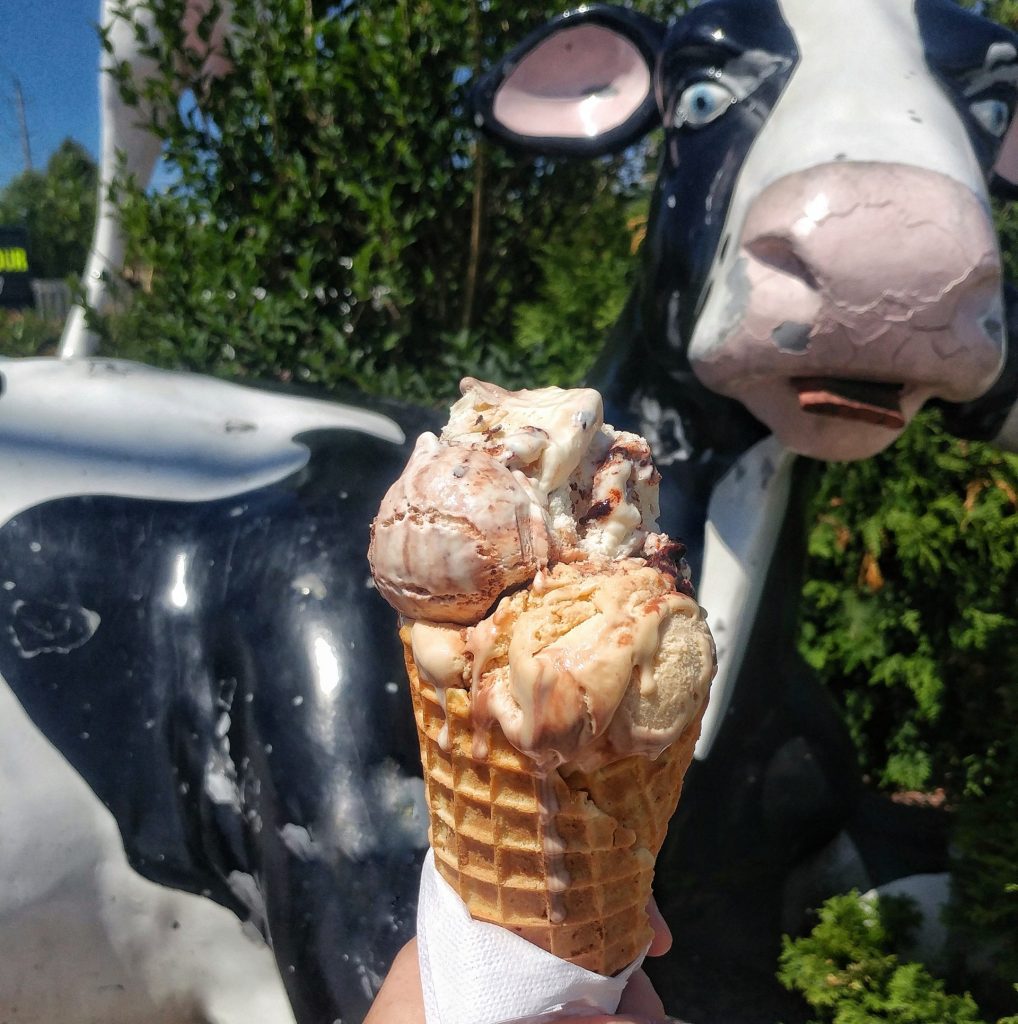 Holy Cows Ice Cream Parlour
Sault Ste. Marie, ON    holycowsicecreamparlour.com
This long standing ice cream parlour in Sault Ste. Marie offers up soft serve and hard scoop ice cream made with locally-farmed Lock City Dairies milk. They offer over 50 flavours a week including Northern specialities like the 'Algonquin Canoe', Muskoka Mocha and Lavender Lemonade. Turn them in sundaes or keep things classic in one of their hot fresh waffle cones!
Photo credit: TomsDairyFreeze via Facebook
Tom's Dairy Freeze
Toronto, ON    tomsdairyfreeze.ca/
This retro Etobicoke landmark has been serving Etobicoke residents since 1969. They're known for their soft server swirls and dips – including the crowd pleasing rainbow and off-menu birthday cake dip. Also on offer are slushie floats, frozen yogurt, banana splits and milk shakes. If you're looking for that picture perfect instagram-able cone, this is your spot!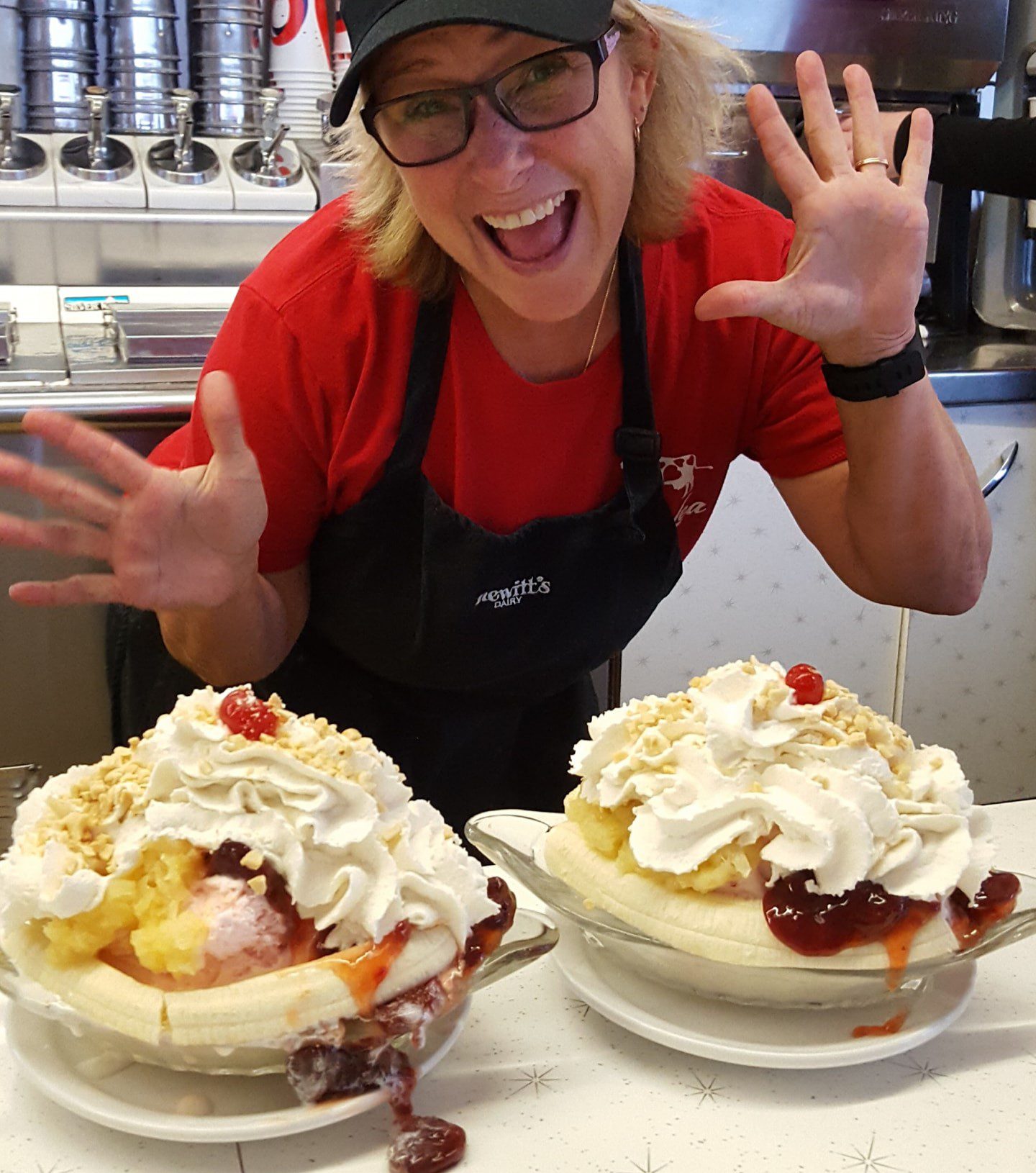 Hewitt's Dairy Bar
Hagersville, ON     hewittsdairy.com/dairy-bar
From vanilla, chocolate, strawberry, cotton candy, butter pecan, maple walnut, chocolate peanut butter ripple, grape, orange, pineapple, blueberry cheesecake, coffee break to seasonal favorites of pumpkin pie, eggnog and Christmas pudding, choosing a flavour at this retro shop – opened in 1962 – is a hard choice! For those looking for something a little different, they also make goat milk ice cream, sweetened with honey, in a variety of flavours.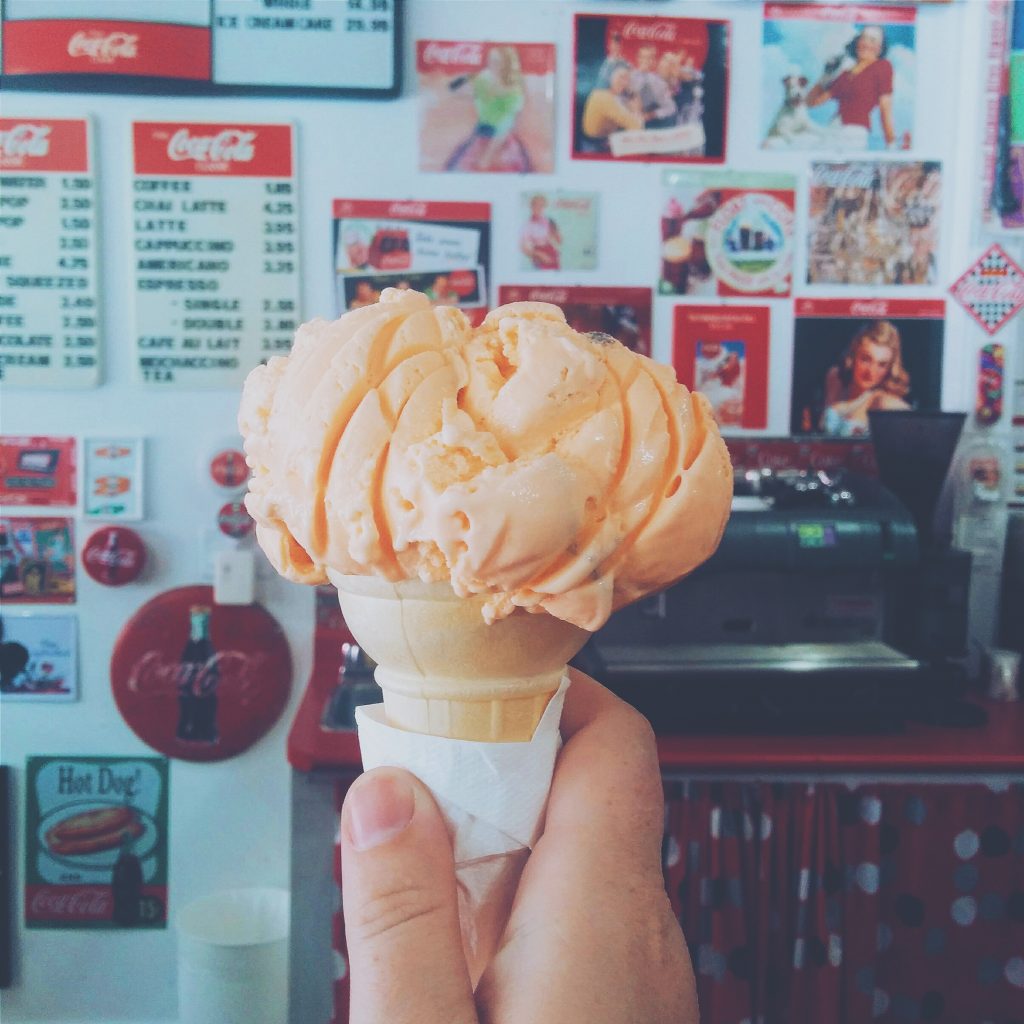 Ice Dreams Soda Shop
Bala, ON     
This Muskoka landmark has been attracting boaters, cottagers and road trippers for decades. The interior is filled with Coca Cola nostalgia and retro candy offerings, but don't let that fool you: it's an old-fashioned scoop shop through and through! They served a myriad of Ontario favorites including a dozen or so Kawartha Dairy flavours.
Merla-Mae Ice Cream
Thunder Bay, ON     merlamae.com
Locals and visitors alike eagerly anticipate Merla Mae's opening each year as the weather starts to heat up in Thunder Bay around the May long weekend. Founded in the 1950s by Wendell Cathers, the fast food business was the first licensed drive-in in Thunder Bay. Arguably the most popular item on the menu includes the famous vanilla, chocolate, vanilla-chocolate twin, and chocolate-dipped variations of soft ice cream that stream out of the vintage ice cream machines.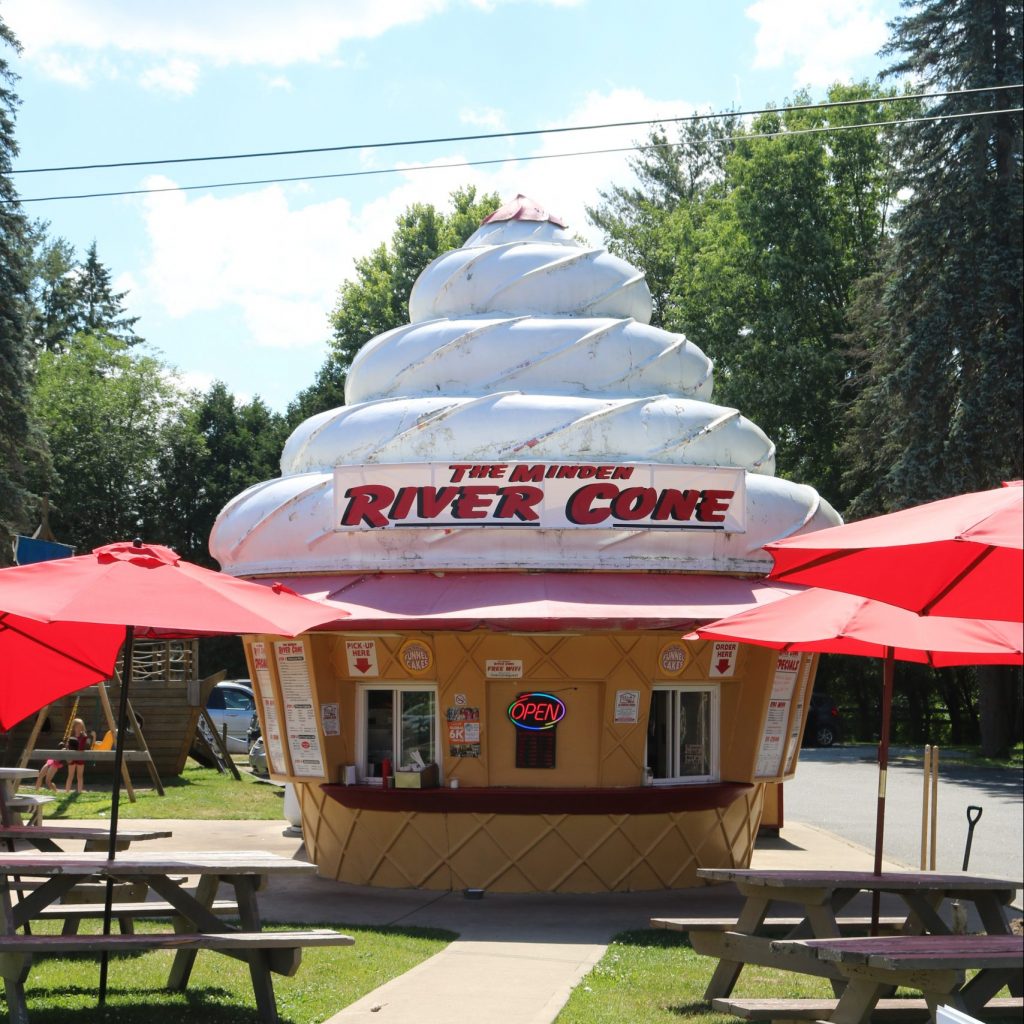 Minden River Cone
Minden, ON    instagram.com/mindenrivercone
The youngest 'retro shop' on our list, the Minden River Cone has been family-owned and operated by the Scott family since 1995.   They've got a smorgasbord of elevated fast food options, but we're here for the soft serve. Offered a couple different flavours, we recommend a little nostalgia: orange dipped vanilla on a corn cone. If you're travelling with your pup, they also offer $1 pup cones!
---
What's your favorite retro ice cream shop in Ontario? Let us know!