There's a magical place in Northumberland County, just outside Brighton, where the air is crisp and the trails are pot marked with alpaca tracks. You read that right: alpacas.
Alpacas are a species of South American "camelid mammal". They're often confused with llamas, but alpaca aficionados know that llamas are much bigger. Alpacas are social herd animals that live in family groups. They're gentle, intelligent, and extremely observant. Fun fact: Alpacas can spit up to ten feet if they need to!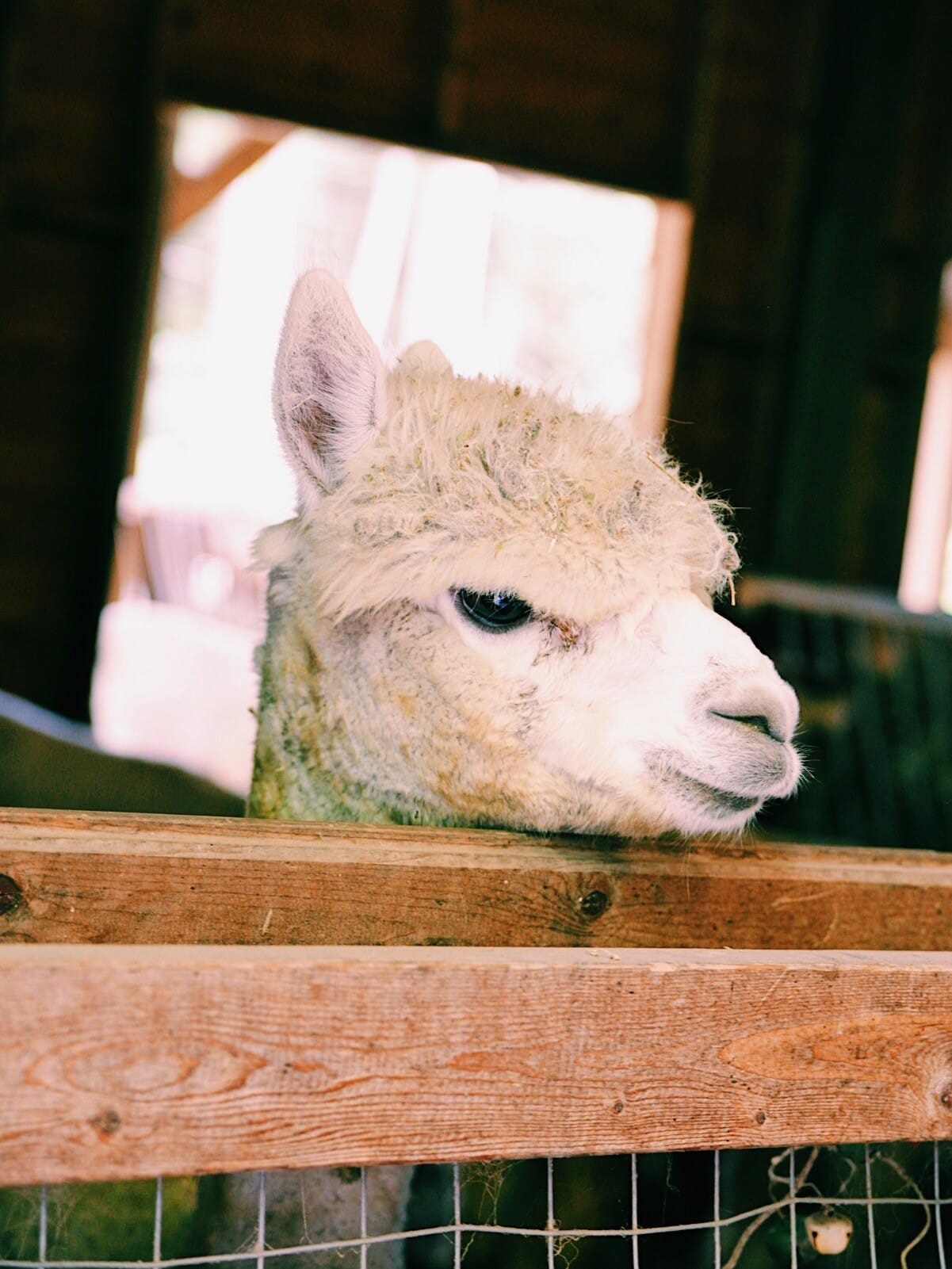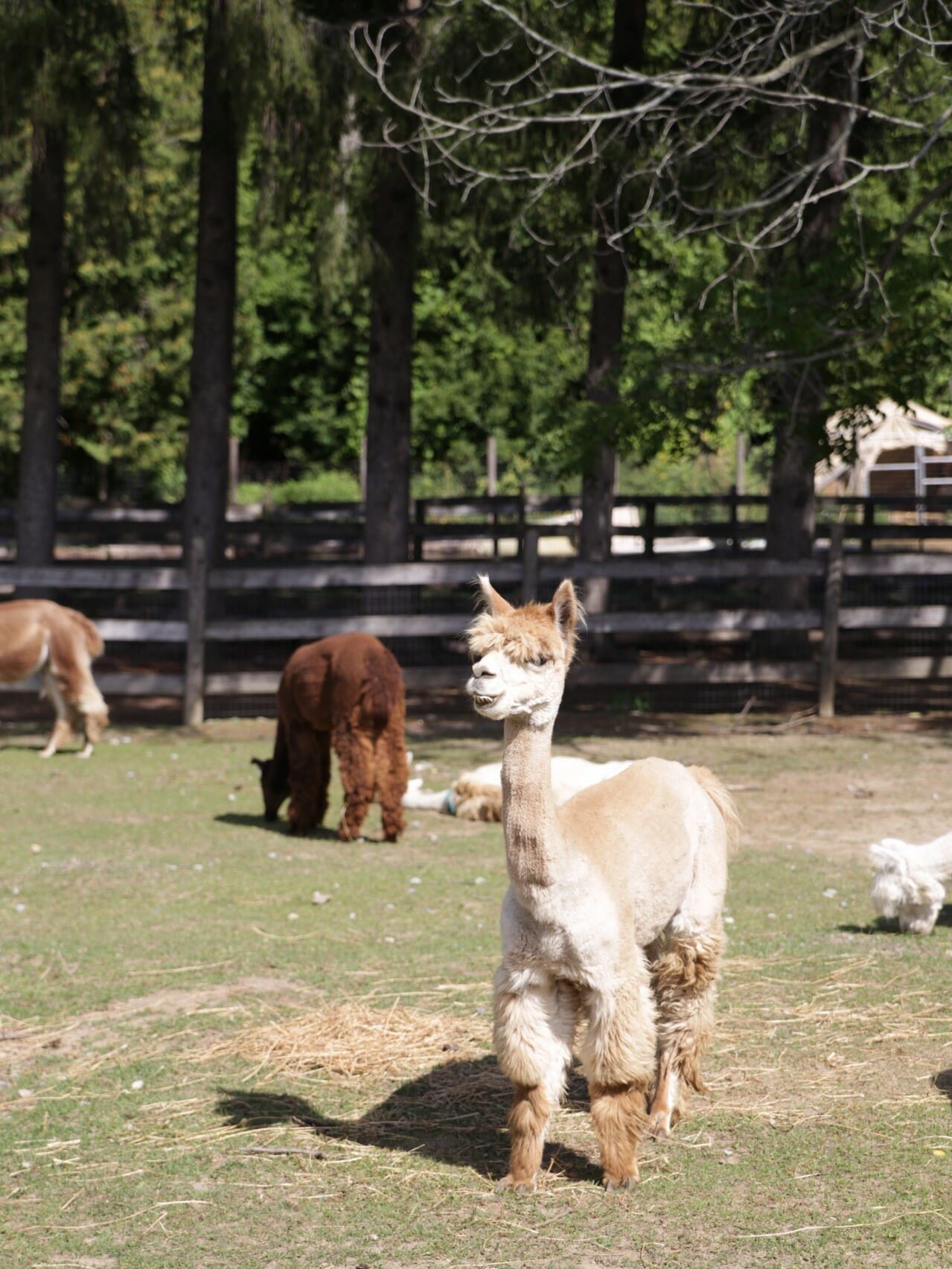 Old Mill Alpacas is home to +80 resident alpacas and they want to be your friend. The team at Old Mill Alpacas offers farm tours - and seasonal treks - where you get to meet the herd, see the wool shop and learn about shearing and processing alpaca fleece.
Overlooking the herd is a 21 year old beauty named Sari who keeps a close eye on visitors from the girl pen. She's a curious creature (photo above, on the right) and definitely doesn't let the other alpacas get away with much.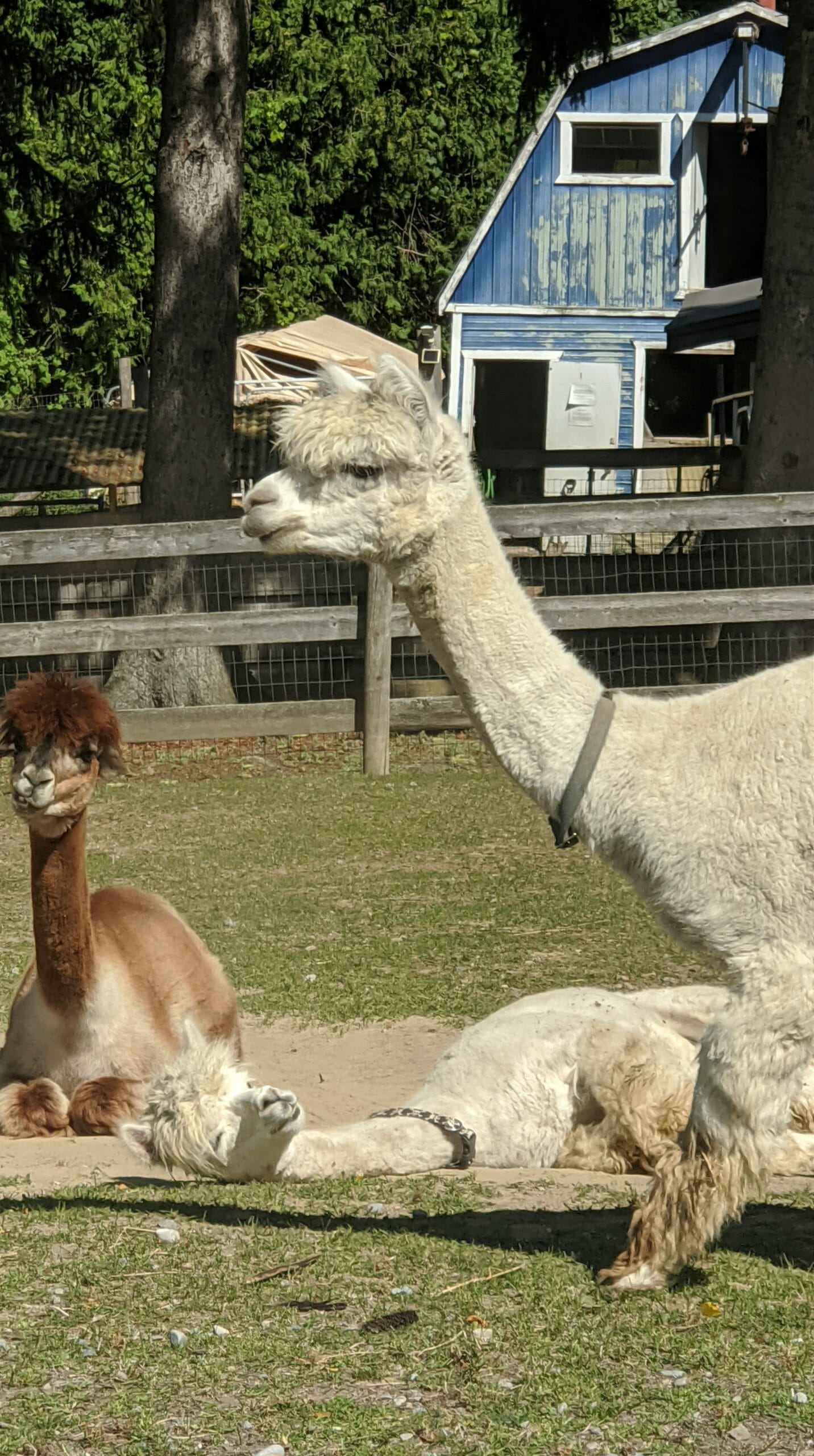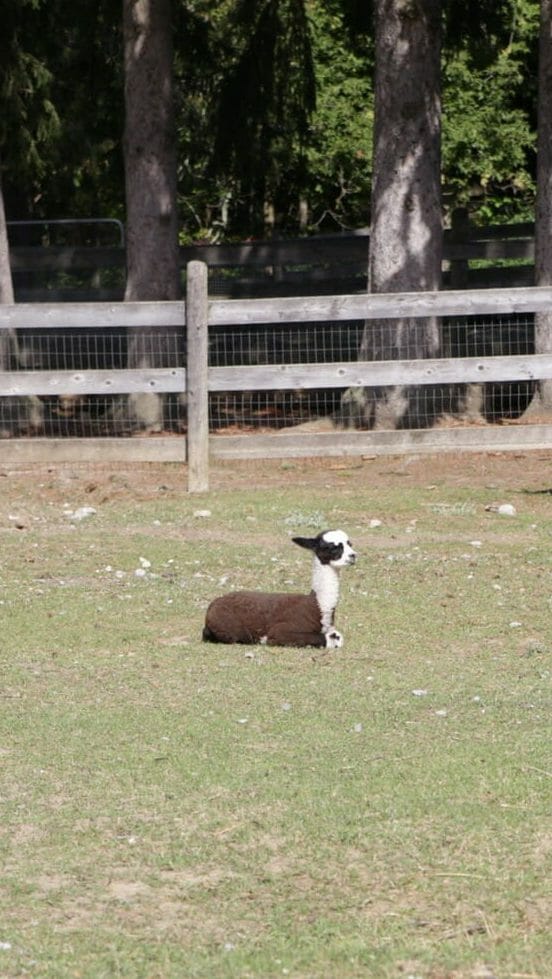 We were lucky enough to visit the farm just 24 hours after their first baby of the year was born. They named the little guy Halle - and there's a very charming story attached to the name.
During the pandemic closures, Old Mill had been letting the local church use there outdoor space for services and meetings. On the day Halle was born, you could hear the choir chanting Hallelujah through the trees. The name stuck!
---
DID YOU KNOW
THAT ALPACAS ARE ONLY SHORN
ONCE A YEAR?
---
Halle was the 81st addition to the Old Mill Alpaca farm. The original "herd" consisted of 6 alpaca and has been steadily growing since 2010. The growth has allowed the team at Old Mill Alpaca to also run a full working mill and retail store located steps from the fields and paddocks where the alpacas frolic.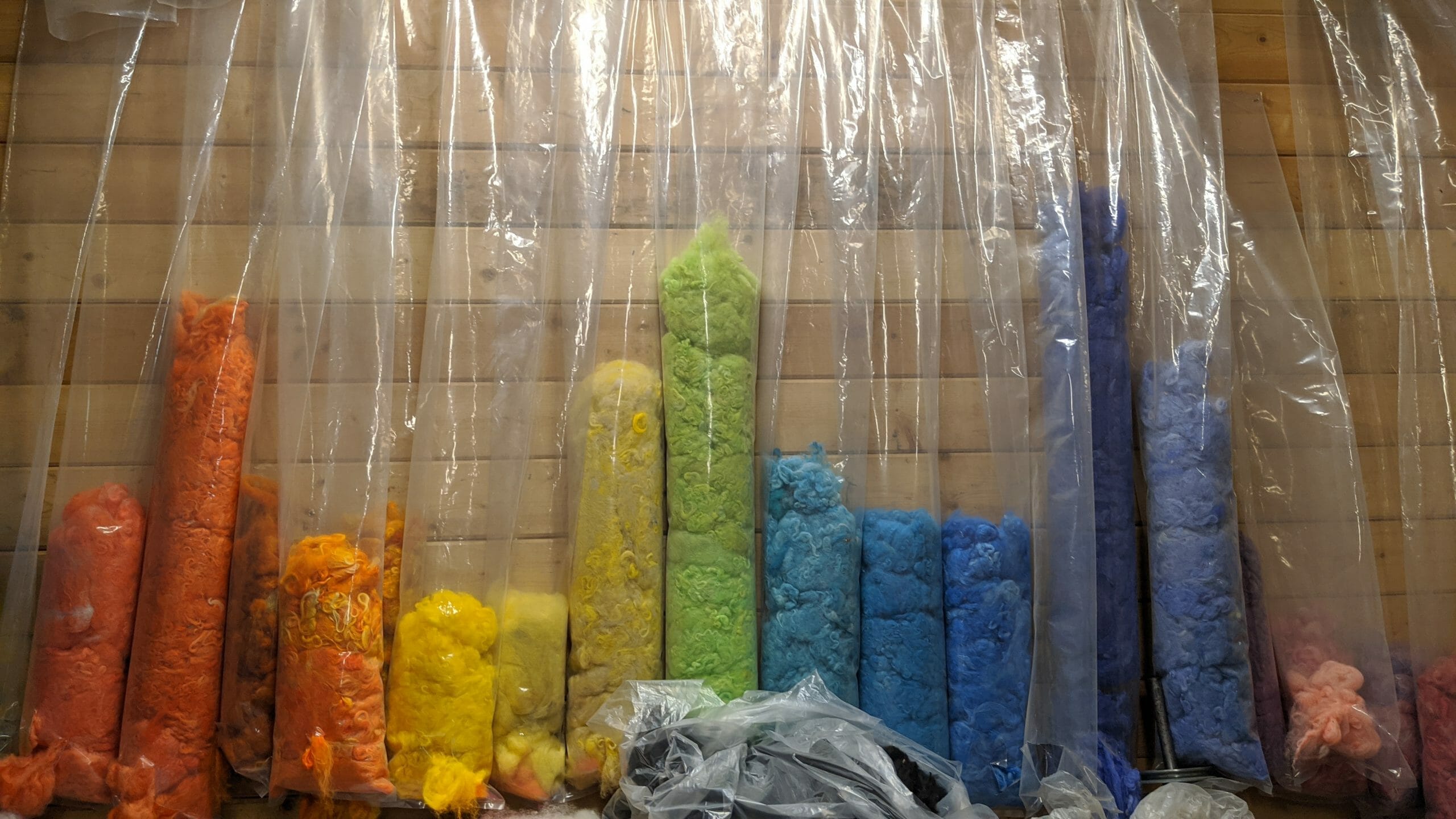 At the Mill, they offer educational seminars, fiber workshops and tours of all sizes.
Once a year, in the spring, after sheering their alpaca herd, the team processes the fiber on the antique mill. "Shearing day is so much more than just alpaca haircuts" we're told when we visit. They're also evaluating each animal for fibre quality, health, breeding options, and more. It's one of the busiest days of the year - and alpaca enthusiasts are invited to join in the fun from across the province.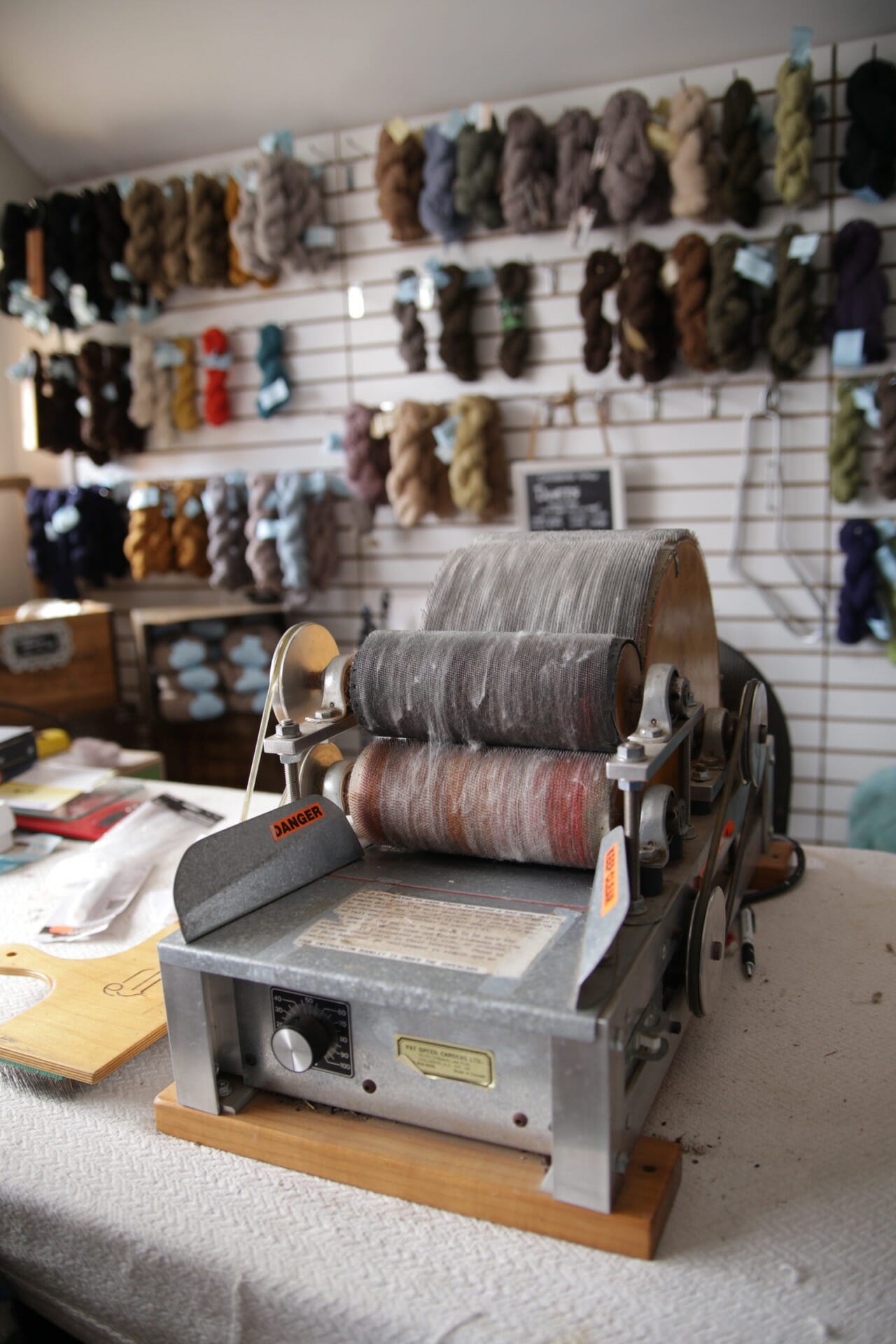 Once collected, fibers are cleaned and sorted. Then, some fibers are kept natural, some are coloured and spun into a variety of products they have available in the shop. You'll find scarves, sweaters, yarns, dryer balls and felted alpaca toys for sale at any given time. They also import a few quality alpaca products from around the world to showcase the breadth of uses for the unique fiber.
All in all, the experience at Old Mill Alpacas is very entertaining - if you like fuzzy animals who appreciate a good head pat. It's family friendly and very informative; plus, there's plenty of outdoor space for those looking to roam.
We highly recommend booking ahead and asking when the herds are being 'run'. It's a site to see!
---
Old Mill Alpacas is located at 13557 Little Lake Rd in Colborne.
They're open for 11am until 4pm for pre-booked visits of groups of 10 people or less.
Call ahead to book your visit.
---