Have you read Ann Hui's charming and magnificent book, Chop Suey Nation? In it, she answers one of our age old questions: Why is there a Chinese restaurant in every small town -and who are the people who run them?
When it first came out, we couldn't put it down. The book documents the surprising history and vibrant present of small-town Chinese restaurants across the country. Hui explores the history behind 'chop suey' cuisine, detailing the invention of classics like "ginger beef" and "Newfoundland chow mein," and other uniquely Canadian fare like the "Chinese pierogies" of Alberta.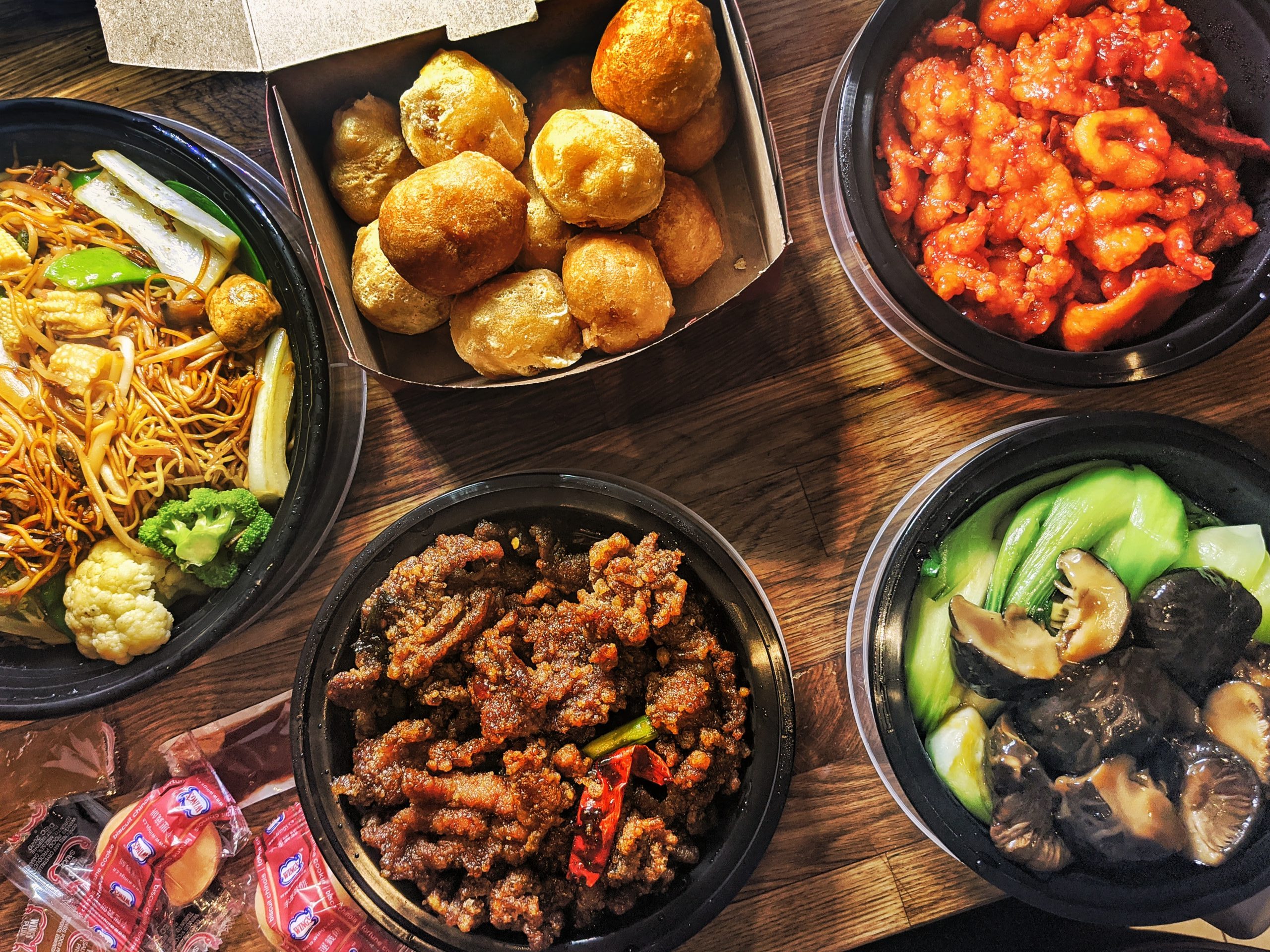 "It's a food that was created out of discrimination and racism and ingenuity and creativity. It tells such a fascinating part of our history here in Canada" she said in an interview with the CBC in 2019.
Ontario's small-town Chinese restaurants have held a special place in our hearts since we were old enough to hold chopsticks. There's something comforting about the knowledge that we can get wok-fried noodles virtually anywhere in the province. Woven together, each menu tells the story of a community of people, but they're all a little different too.
We make it a point to try as many as we can when we travel. As a result, we've amassed an impressive list of favorites along the way. For those of you who would love to explore these unique Ontario foodways, we give you, our favorite small-town Chinese restaurants in Ontario. Enjoy!
---
Havelock Garden Restaurant
3 Ottawa St E, Havelock, ON
Since the 1970s, the folks at Havelock Garden have been serving locals and cottagers excellent Chinese dishes. They used to offer a 'smorgasbord' of chop suey type dishes, but have since shifted to take-away like many businesses. As of April 15, they are open for takeout and delivery.
---
Uncle Ming's Chinese Restaurant
596 River Rd W, Wasaga Beach, ON
We're big fans of the mushroom fried rice and the general tso chicken at this beach town restaurant. There's plenty of crispy cracker noodles on offer if that's your thing – but we're partial to their sticky, velvety rendition of sweet and sour red sauce! As of April 15, they are open for takeout and delivery.
---
Food Haven Restaurant Chinese and Canadian Food
40 Queen Street, Lakefield, ON
The team at Food Haven have been slinging plump egg rolls, crispy chicken soo guy, and oodles of noodles in Lakefield for decades. We recommend getting take-out and eating it by the water at one of the region's many locks. As of April 15, they are open for takeout.
---
Ling Lee's Chinese Cuisine
*Featured in Chop Suey Nation*
214 Egan Street, Thunder Bay, ON
lingleeschinesecuisine.com
This restaurant is in a skating arena, but don't let that dissuade you. Locals have been lining up for a taste since the 1970s. Ann Hui recommends the Bon Bon Ribs: pork ribs dredged in five-spice powder and MSG, deep-fried to form a crispy brown crust then spritzed with lemon; but we're all about their Ginger Beef. As of April 15, Ling Lee's was open for takeout and delivery only.
---
The Cody Inn
(pictured)
1953 Lakehurst Road, Buckhorn, ON
codyinnrestaurant.ca
This weird but lovely restaurant has a long history in the region. We know people who have been boating up and picking up crispy ginger beef and Chicken Gai Ding since they were children. You can read more about this local favorite here. As of April 15, they are open for takeout and delivery only.
---
Looking to explore North American Chinese food a little further?
Eating Chinese: Culture on the Menu in Small Town Canada, another beautiful book by author Lily Cho, examines Chinese restaurants as spaces that define, for those both inside and outside the community, as well as what it means to be Chinese-Canadian. Cho looks at this surprisingly ubiquitous feature of small-town Canada through menus, literature, art, and music.
For an American perspective, you can watch The Search for General Tso – a documentary film about Chinese food in America.
---
Do you have a favorite 'Chop Suey' Chinese restaurant in Ontario? Let us know – tag @ontarioculinary!