Let's be honest, despite the bad rap it's received over the years, butter does make everything taste better (on a side-note, recent studies show that butter may actually be good for you, as long as it's enjoyed in moderation)! From crusty bread to mashed potatoes, flaky pastry, sauces and stews, butter can add incredible flavour and richness to a dish and elevate anything you put it on.
While European butter brands are considered the gold standard by many, you don't have to travel across the pond, or have it shipped, to get your hands on the good stuff. There are several local creameries that make excellent (award-winning) butter.
Here are three Ontario-made butters that deserve pride of place on any butter-lovers' table.
---
Thornloe
Located in Northeastern Ontario, just north of Temiskaming Shores, this 100% Canadian farmer-owned and operated company has been producing Northern Heritage cheeses and creamery products since 1940.
Hailed by fans as the "Pride of the North", Thornloe is famous for their cheeses such as the iconic Devils' Rock Creamy Blue cheese, but they also produce top-rated, grass-fed butter. Made exclusively with milk from cows grazing in the Temiskaming valley area (supplied by local dairy farms), Thornloe butter has a rich, creamy texture and is remarkably sweet. It's perfect for both baking and cooking, or spreading thickly on toast.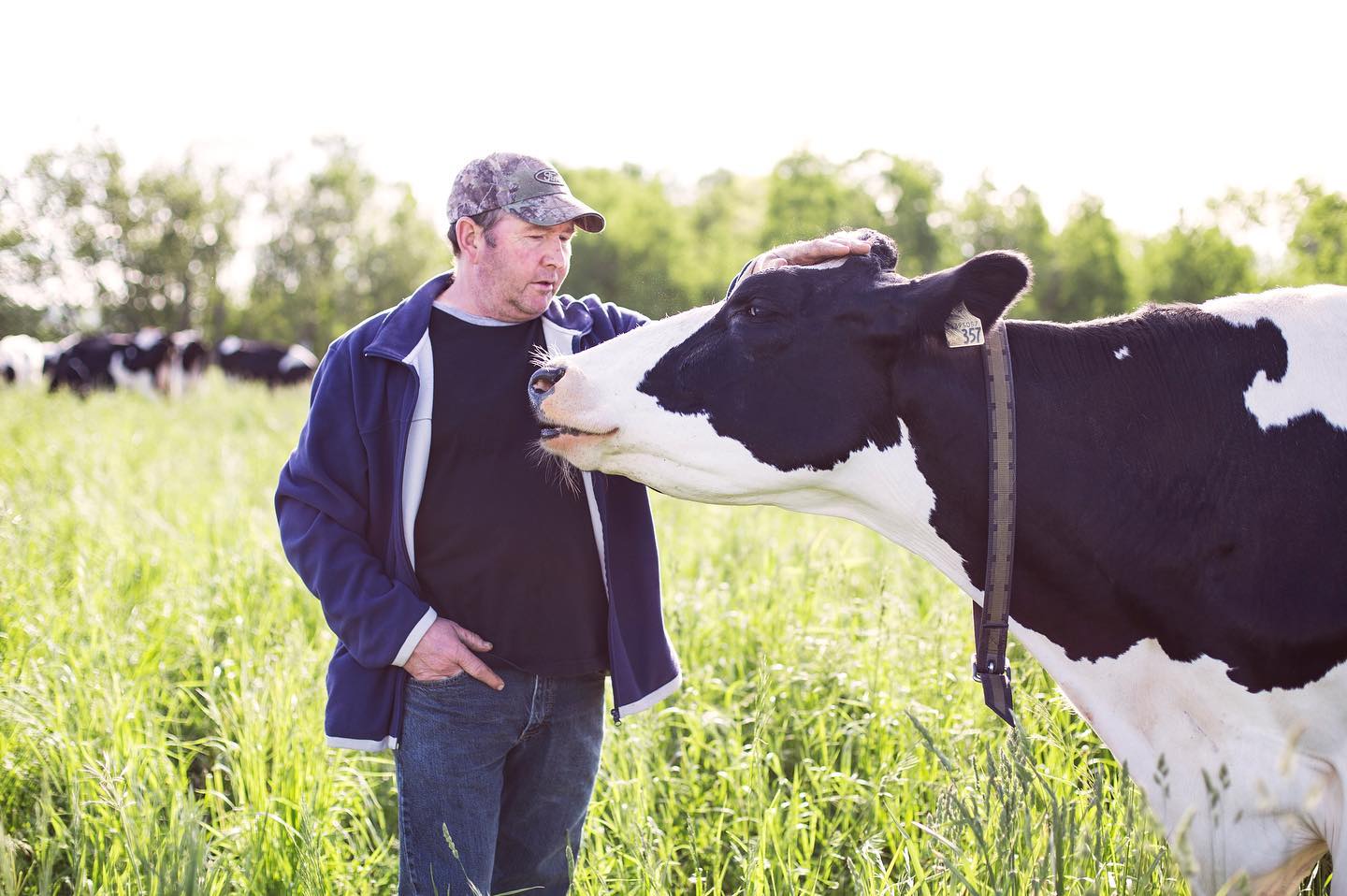 Thornloe's line of grass-fed dairy products have also won several awards, including the 2018 and 2019 Grand Champion Award in the butter division at the Royal Agricultural Winter Fair Dairy Products competition.
View this post on Instagram
Where to buy: look in the dairy aisle of select grocery stores and butcher shops across Ontario or buy directly from their online store (for store locations, check here). Available salted and unsalted in 250g blocks.
---
Emerald Grasslands
Emerald Grasslands is the brand behind Can-Dairy Inc., a Clarksburg-based company owned and operated by Drew McIver and Mitch Yurkiw. They produce luscious, European-style butter that's coveted by butter fanatics and local chefs alike. And it starts with the milk.
Emerald Grasslands sources fresh, grass-fed, organic, Jersey cream from three exclusive partner-farms in Southern Ontario. These family-owned and operated farms follow regenerative and organic farming practices where Jersey herds are allowed to graze freely all season long on lush, healthy pastures, thus producing nutrient-rich, organic milk.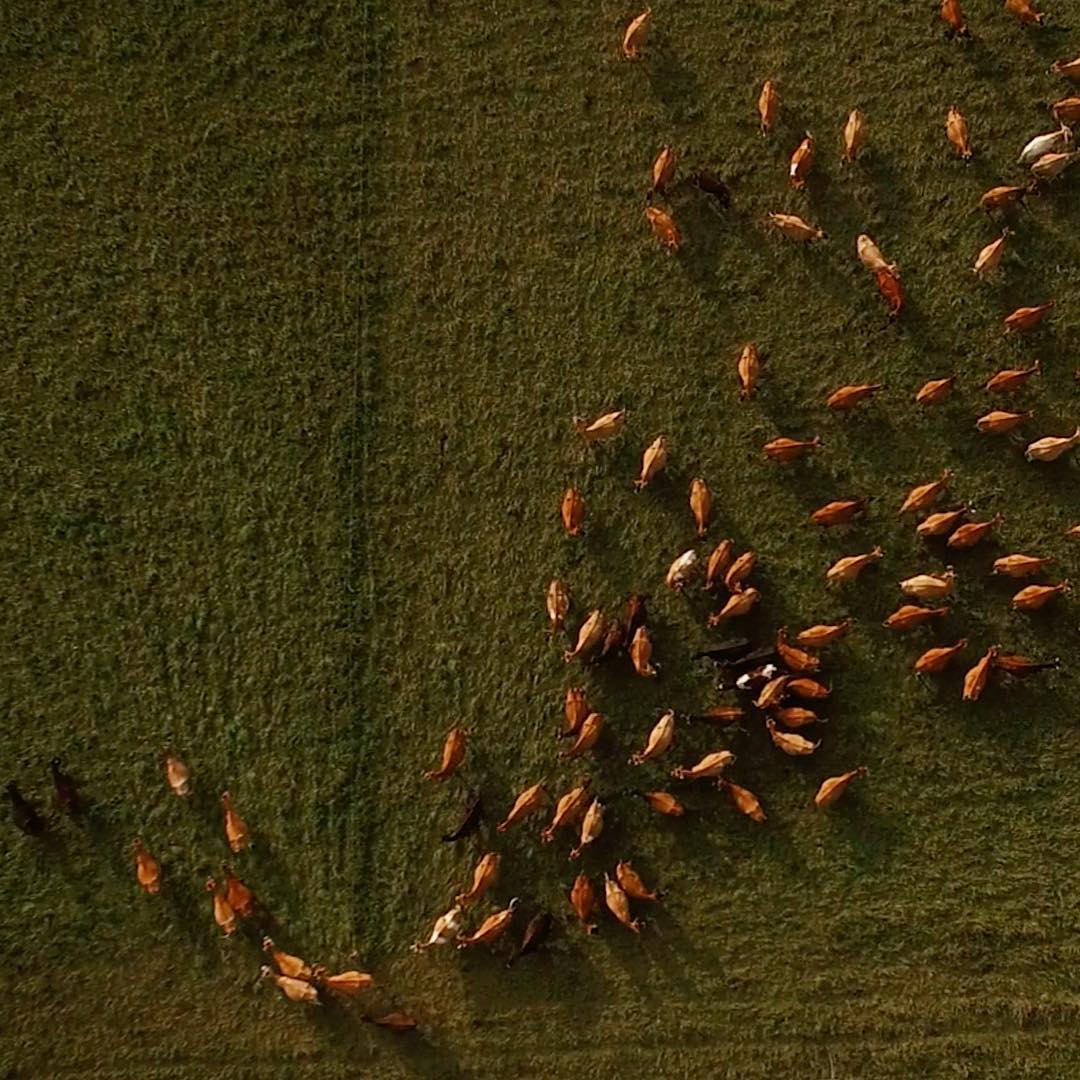 The cream is then sent to Alliston Creamery, an independent, family-owned creamery based in Alliston, Ontario, where it's carefully barrel-churned to 84% butterfat. The result is a wonderfully creamy, clean-tasting, daffodil-yellow butter that you'd want to slather on everything.
View this post on Instagram
Where to buy: Emerald Grasslands butter comes unsalted and sea salted (with Vancouver Island Sea Salt), in 250gm blocks. Find it in the dairy aisle of select grocery stores or buy online from: The Market at 100km Foods or Fresh City Farms.
---
Lofty
Lofty Butter Company was born out of Marie and Chad Miller's passion for delicious, locally produced food.  This husband and wife duo churn out fresh, small-batch cultured butter and buttermilk from their commercial kitchen based in Northumberland County, using 100% Ontario dairy cream and seasonal, locally-sourced ingredients.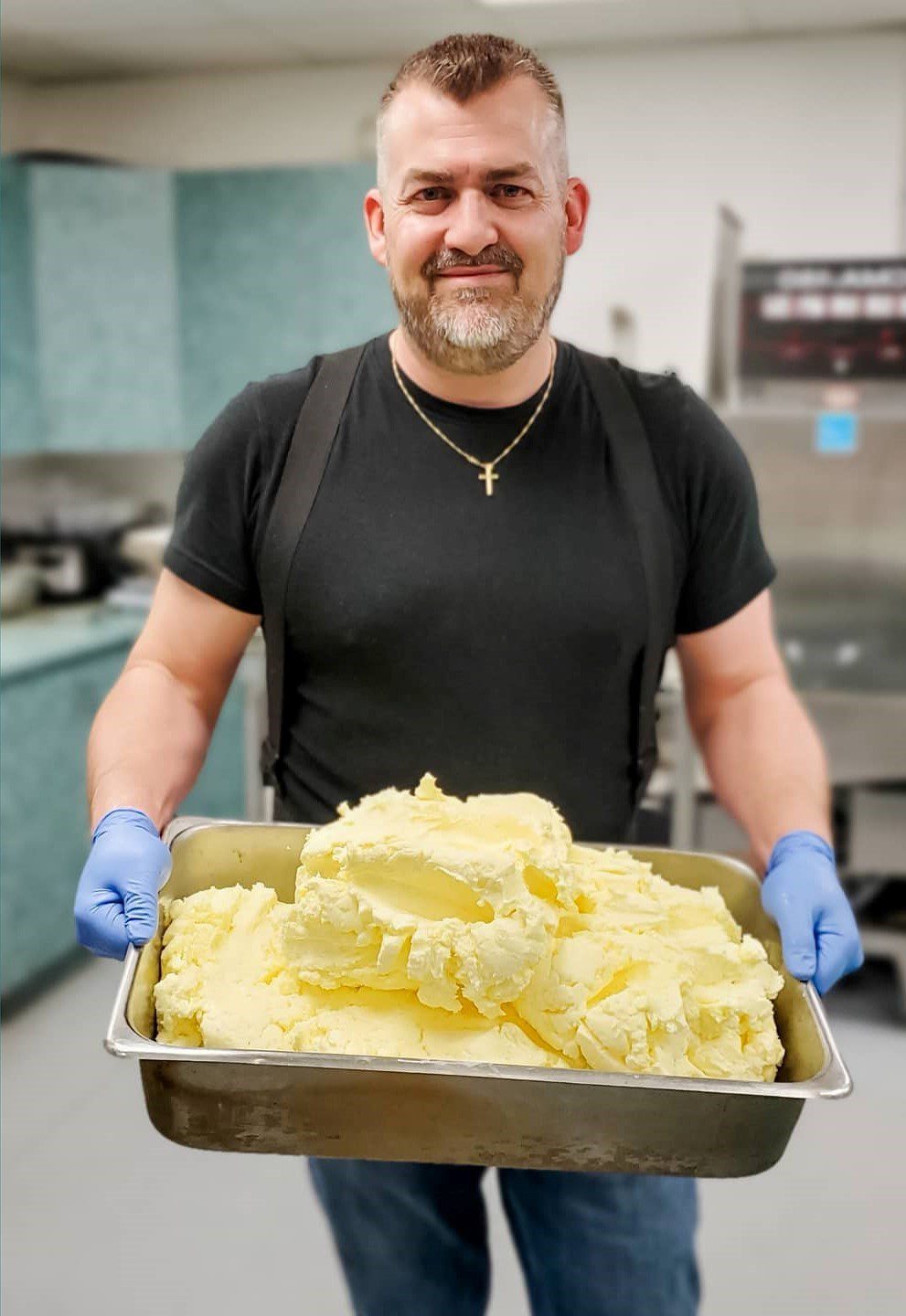 A true labour of love, each batch of Lofty's churned butter is kneaded, flavoured, shaped and packed by hand. From start to finish, it takes them between 14 and 16 hours to make 24kg of butter. Their butter also tastes different from conventional store-bought types because cultured butter is made with fermented cream, which gives it a unique tanginess and depth of flavour.
What was meant to be a farmers' market only business quickly pivoted to online sales with the onset of COVID-19, but plans are underway to open their first Market & Café in Colborne, Ontario.
View this post on Instagram
Where to buy: Lofty butter comes salted, unsalted and Herb & Spice Infused, and can be ordered through their online shop for delivery within Northumberland County and Quinte West areas, or for free pick-up at one of their partner pick-up locations in Northumberland County and Peterborough.
---
Salted vs. unsalted, cultured, grass-fed, organic? With so many different types of butter out there, it can get confusing when trying to pick the right block. To help you out, we've put together this guide so you'll know what to look for when shopping the butter aisle.
---
Butterfat – also called milkfat, this is the fat component of cow's milk and the main ingredient in butter. The higher the butterfat the better for baking (for example, if you want mile-high biscuits or flaky puff pastry, use a butter that's got a higher percentage of butterfat, most European-style butters have a higher butterfat percentage, starting at 82% and going all the way up to 86%)
Sweet cream – sweet cream butter, which is simply referred to as regular butter, is made from pasteurized fresh cream. Almost all commercially produced butter in North America is sweet cream butter that's sold salted and unsalted. It's an all-purpose butter that can be used for baking, cooking and spreading.
Salted vs. Unsalted – most conventional butters found in supermarkets belong to this category. With a butterfat content of 80%-81%, unsalted butter (no added salt) is almost always used in baking and cooking and the salted version makes for a great spreader.
Grass-fed butter – grass-fed means the cows they get the milk from is fed a natural diet and is pasture grazed. It has a unique flavour, a taste of 'terroir', and added health benefits (read: healthy fats, vitamins and minerals). Butter that's labelled grass-fed are richer, better, and more delicious.
Cultured Butter – bacterial culture is added to the cream and allowed to ferment before churning. This process gives the butter a unique tanginess and an extra layer of flavour. Great for baking and spreading.
Organic – organic butter is made with milk from organically raised cattle (i.e. not injected with antibiotics and growth hormones, and fed an organic diet free from pesticides or artificial fertilizers)
European-style butter – butter that's got a higher butterfat percentage (82%-86%). It's great for butter-heavy recipes such as shortbread, puff pastry and cakes. Most butters produced in Europe have a higher fat percentage.
Clarified Butter – this is butter that's been rendered until all the water evaporates leaving behind just the butterfat. Great for making sauces, sautéing, grilling, or as a dip for cooked seafood like lobster and shrimp. Clarified butter can be taken a step farther by melting butter longer until the milk solids turn brown, and you end up with rich, nutty flavored liquid gold, aka ghee.
Compound butter – herbs and spices are added to butter to create various flavored butters. This can easily be done at home – buy a block of real good butter and add herbs and spices to create interesting flavour combinations – roasted garlic & thyme, smoked paprika & rosemary, miso & chives, sundried tomato & basil… the sky's the limit!
---
Spread some of the good stuff on locally baked bread!
Eight Bread Delivery Services in Ontario you can use right now