There's nothing quite like waking up to warm, fresh-baked bread (and coffee, of course!) on a cold, grey morning. But with limited trips to the grocery store and the need to maintain social distancing, you may want to shop online for your weekly supply of sourdough boules and bagels.
Here's a list of local bakeries that offer delivery services in Ontario. Any of these would also make a great gift for the gluten lover in your life.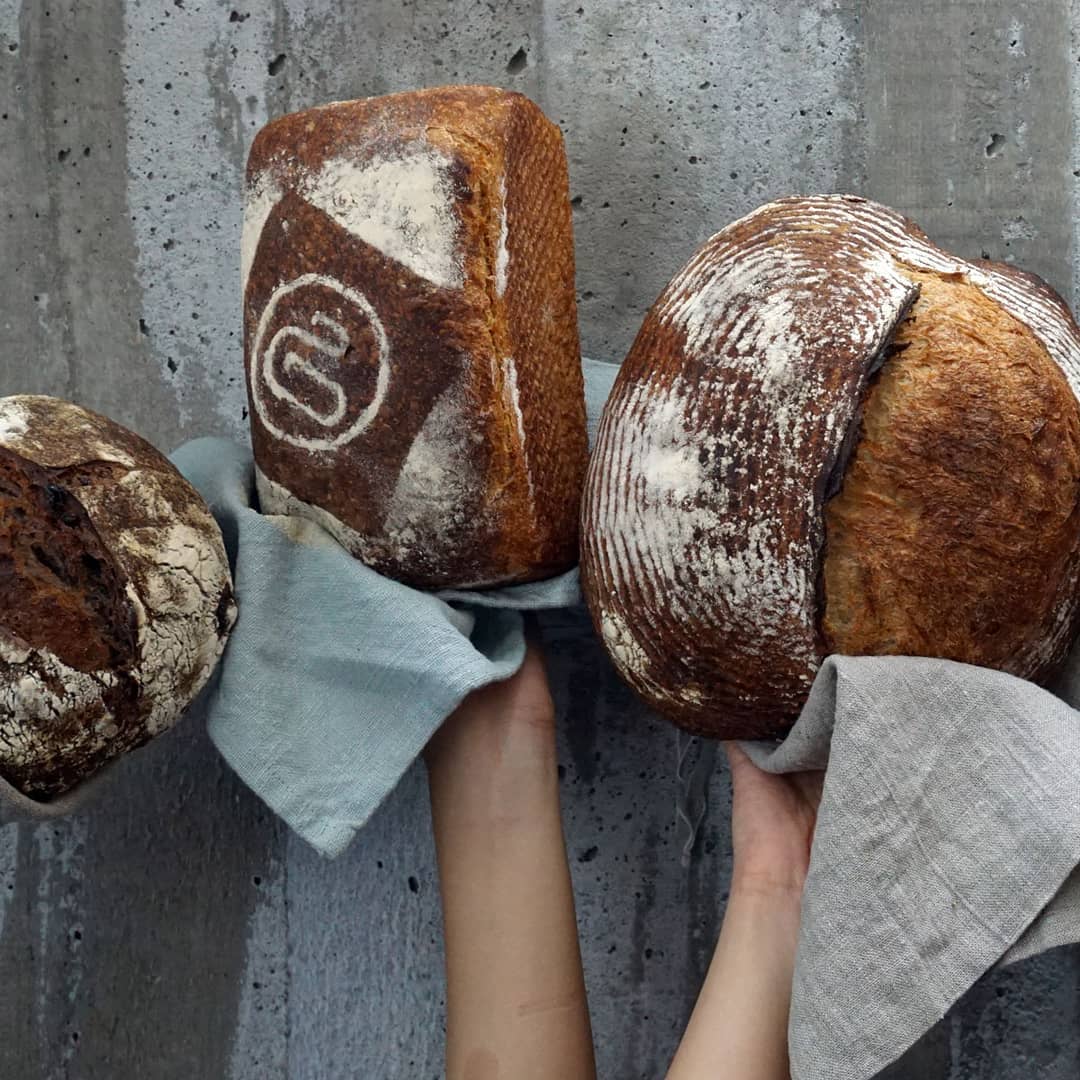 Dear Grain
Delivery area: Across Ontario
deargrain.com

Located in Dundas, Hamilton, Dear Grain's mission is to 'return bread to its rightful place in our lives' by reviving the art of artisanal bread baking. They combine time-honoured traditions and recipes with modern techniques and locally sourced ingredients to create an array of breads, from classic sourdough to multigrain pan loaves.
Orders can be placed online and delivery is offered across Ontario and Quebec. Want to bake your own bread? Their online store also carries a selection of organic flours and seed mixes, as well as house-made fruit jams – to spread on that sourdough toast!
---
Nat's Bread Company
Delivery area: Central Ottawa
natsbreadcompany.com

Nat's, a bakery based in Ottawa, specializes in artisanal, all natural, old world bread. Their small-batch, handcrafted loaves are made using Canadian ingredients, and involves a complex 24-48 hour fermentation process that gives the bread a unique, full bodied flavour.
There are three bi-weekly subscription packages you can choose from, for delivery in central Ottawa. These customisable boxes also make a great holiday gift for the carb lover in your life.
---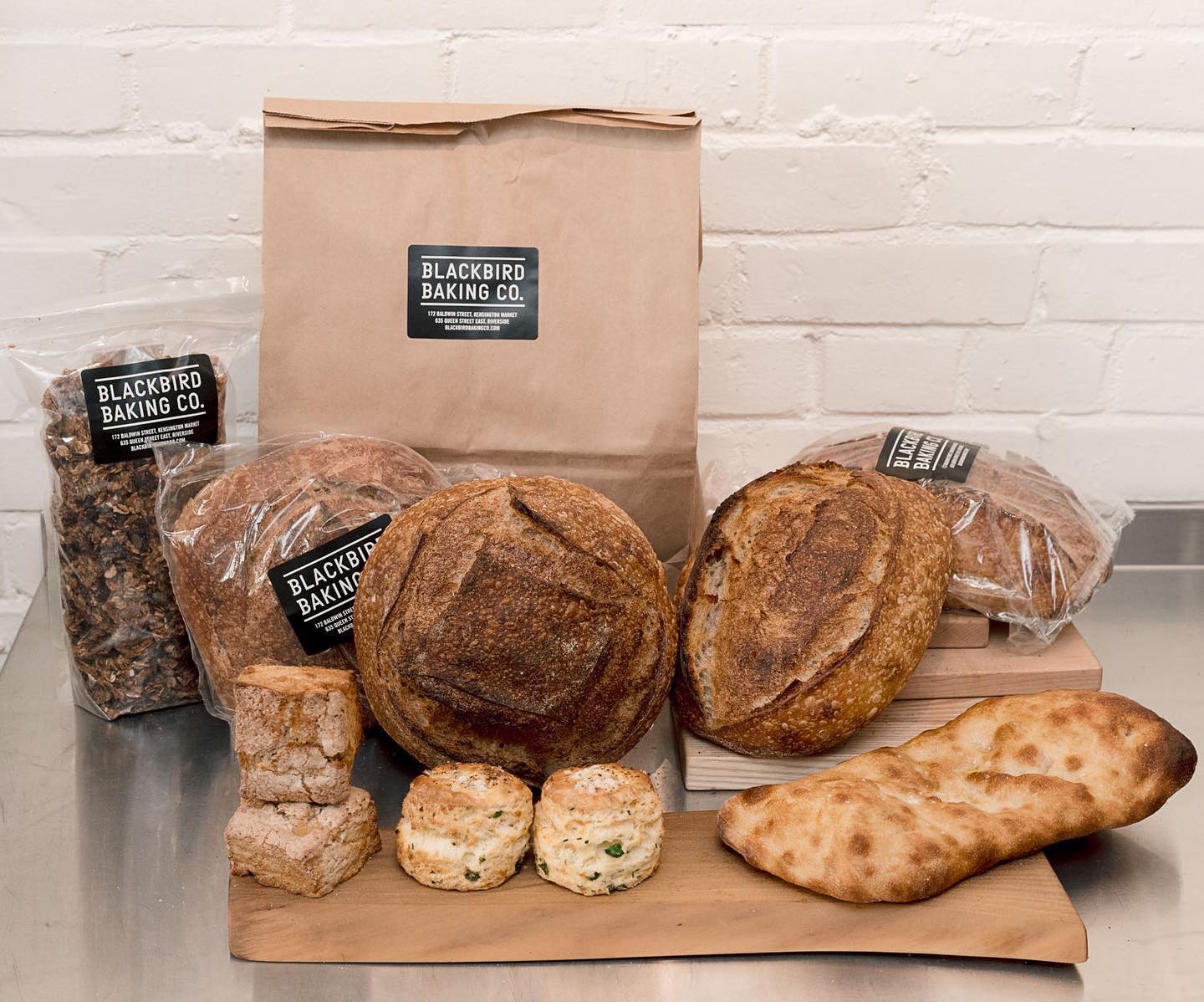 Blackbird Baking Co.
Delivery area: North/West/East Toronto
blackbirdbakingco.com

Located in the heart of Kensington Market, Blackbird Baking Co. is a local favourite and is known for their well-crafted sourdough breads made from long-forgotten varieties of wheat such as Red Fife. And, they sell out fast.
The good news is (Torontonians, take note!) they offer home delivery in Toronto, so you can get your hands on fresh-baked bread without having to wait in line. Sign up for a weekly subscription or order a few items to try out. They take orders a week in advance on a first-come-first-serve basis, but if you miss out, you can place a curbside or in-store pick-up order by phone.
---
The Wholegrain Hearth
Delivery area: London & Strathroy
thewholegrainhearth.ca

Wholegrain Hearth mills their own organic whole grain flour for their sourdough bread and rustic, hand-crafted pastries. They use a variety of grains such as red fife, spelt, rye, kamut and buckwheat to create delicious bakery treats (we're talking whole wheat sourdough croissants, dark chocolate rye brownies and red fife butter tarts!) Pre-order through their online store between Sunday-Wednesday for delivery on Friday. Their online menu is updated every Sunday, so keep an eye out for those special treats.
---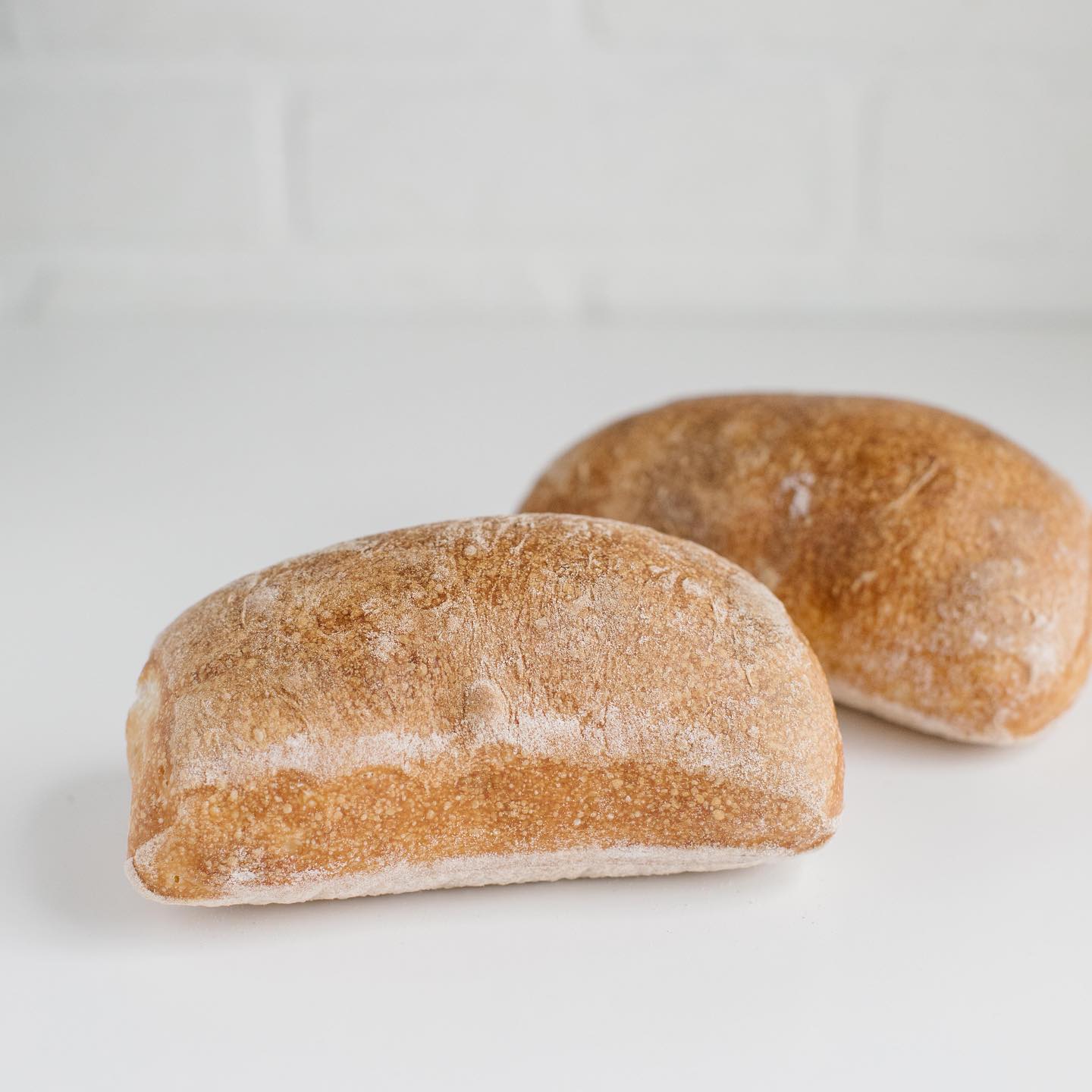 Con Gusto Bakery
Delivery area: free delivery to St. Catharines, Thorold, Niagara Falls, Niagara-on-the-Lake, Welland, Fonthill, Jordan, Vineland, and Beamsville
congusto.ca

Con Gusto is Italian for 'in good taste'. Expect just that from this Niagara-based bakery where they make their breads, pastries and cookies using the best butter and the finest flours. Orders must be placed two days ahead. Be sure to try their walnut cookies and Kouign-Amann with pistachio filling – they're worth the two-day wait!
---
Grainharvest Breadhouse
Delivery area: Waterloo, Kitchener, St. Jacobs & Elmira
grainharvest.ca

This artisanal bakery has been serving European breads and pastries in Waterloo, Kitchener and St. Jacobs since 1989. Committed to rediscovering the old, wholesome way of bread making, they believe that clean, natural ingredients and slow fermentation are key to making a good, honest loaf. Get breads, pretzels, buns and Kaiser rolls, as well as wheat and dairy free baked items delivered to your door by calling the bakery a day in advance.
---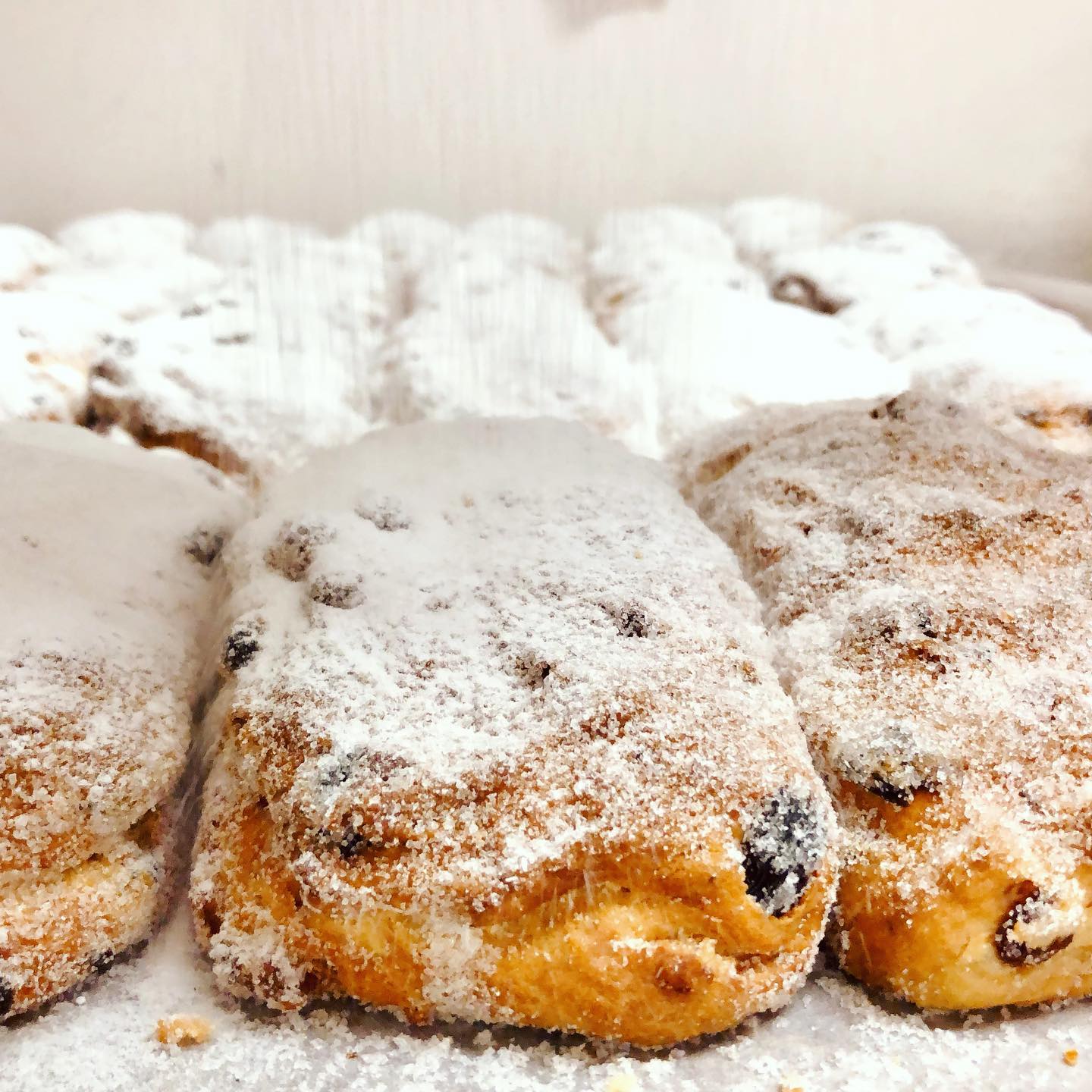 Stickling's Bakery
Delivery area: acorss Ontario
sticklingsbakery.com

Family owned and operated, Stickling's has been baking their famous rustic, organic sourdough bread and German Christmas cakes for the past 80 years. Order for staples like sourdough and bagels, as well as traditional holiday goodies like stollen, gingerbread bars and their legendary German fruit and nut cake through the bakery's online store.
---
Beat the Wheat
Delivery area: Ontario
beatthewheat.ca

Going gluten free doesn't mean you have to miss out on crusty fresh bread. Located in downtown Bracebridge, Beat the Wheat crafts gluten-free baked goods using wholesome, local ingredients in their dedicated nut-free and gluten-free bakery. From artisan breads and bagels, to baked treats like fudgy brownies, cinnamon buns, sticky toffee pudding and their signature maple butter tarts, you can order a range of baked treats from their online shop.