Toronto History Museums is shining a spotlight on Toronto's Chinese communities and their significant contribution to the city's rich and diverse food culture. The four part series informs, inspires and connects you to Chinese culinary history in Toronto and beyond.
Toronto History Museums is a collective of historic properties in the City of Toronto that includes Colborne Lodge, Fort York, Gibson House Museum, Market Gallery, Mackenzie House, Montgomery's Inn, Scarborough Museum, Spadina Museum, Todmorden Mills and the Zion Schoolhouse. One of their more delicious experiences is Hungry For Comfort – an annual exploration of culinary food stories within different cultural groups across Toronto.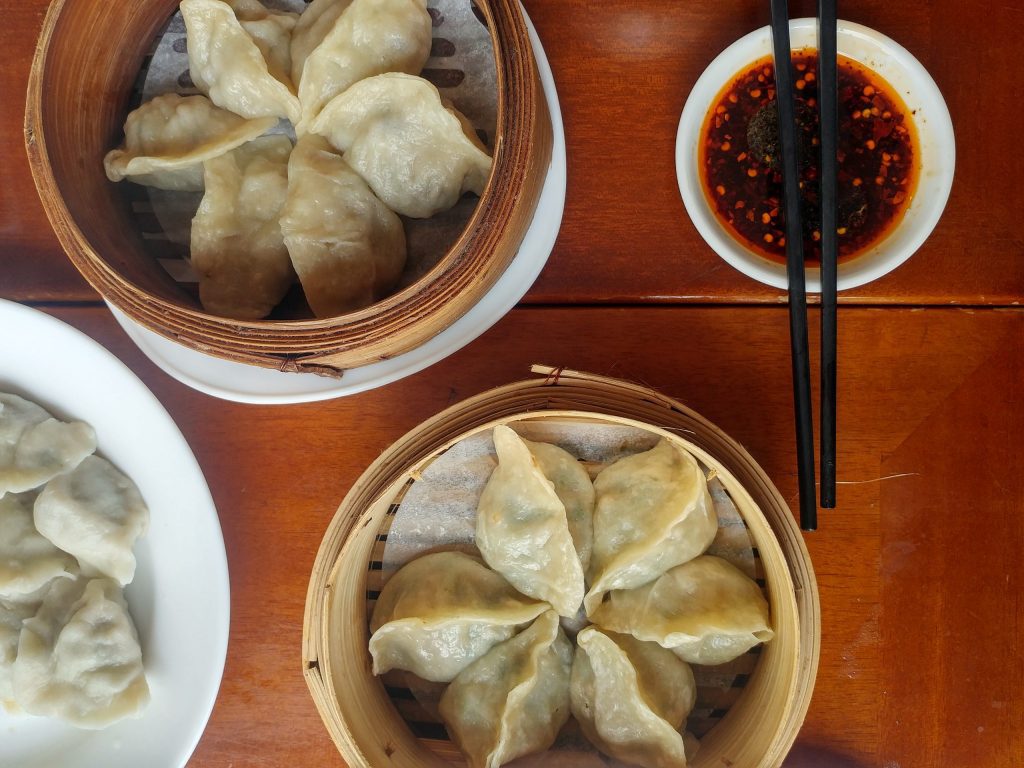 ---
In episode one, Arlene Chan and Marjorie Chan dish on how the Chinese food scene, including little-known market gardens, has developed up until the early 1970s and played such an important role in building intercultural connections in Toronto. Joanna Liu will demonstrate how to make "Shrimp with Lobster Sauce", a popular recipe from her family's restaurant, Yueh Tung Restaurant, in Toronto's Old Chinatown.
Next, Professor Chef Leo Chan shares stories about the explosion and diversification of Chinese food from the 1970s to today. Professor Daniel Bender discusses how Scarborough has gained a reputation as the food capital of the world. A cooking demonstration by Wilson Chan, of Mandarin Restaurants, features Cantonese Chow Mein, a popular classic dish that has endured decades of love in Toronto and around the globe.
In episode four, Ann Hui shares stories about small-town Chinese restaurants (we're big fans of her book!) and the families that run them and a pinch of salt from Sean Chen's Qing-dynasty gastronomic guide will be blended to taste, as Chef Wallace Wong moderates a discussion exploring authenticity. Eric Chong caps off the conversation with a cooking demonstration of his recipe for Char Siu Bao from his restaurant in Chinatown West.
The series wraps with a lively panel discussion with Tina Chiu, Lucia Huang and Roger Mooking, moderated by Karon Liu, a food reporter for the "Toronto Star" who highlights the diverse people who make up the city's cuisines, how these speak to our history, and where the food scene is headed.
We hope you enjoy this insightful (and delicious!) series.
---
EPISODE ONE
FROM CHOP SUEY TO PEKING DUCK: CHINESE FOOD IN THE 1970s
EPISODE TWO
CULINARY OURNEY THROUGH TORONTO'S CHINATOWN
EPISODE THREE
AUTHENTICITY OF CHINESE FOOD
EPISODE FOUR
GLOBAL AND LOCAL PERSPECTIVES ON CHINESE FOOD
---
Hungry for Comfort is an annual exploration of culinary food stories within different cultural groups across Toronto. Find out more at toronto.ca