There's certain things in life that call for an expert, and the team at Visit Mississauga knows exactly when you should call one.
That's why they recruited renowned food and travel writer, Suresh Doss, to create the ultimate guide to exploring Mississauga's vibrant cultural cuisines. Short of Suresh personally chauffeuring you around the city, this pass is the most sure-fire way to ensure that your taste buds get the best that Mississauga has to offer.
For those who don't know, you can literally eat your way around the world in Mississauga. If you're craving any type of international cuisine, the city that surrounds YYZ has everything you need… but knowing where to go can be the hardest part.
Enter the EAT HERE PASSPORT. This easy-to-download guide lives in your phone's browser and can be saved to your home screen – no app download required. Once you have it, explore the list of places hand-picked by Suresh himself AND make sure you check-in using the passport along the way so you earn yourself some points toward prizes!
The best part? He provides some tips on suggested dishes so you know exactly what to order and even recommends skipping the menu and ordering right from the counter in some spots – you'll be ordering like a regular in no time!
Get yours today on the Visit Mississauga website!
Where to Eat in Mississauga, Ontario
We're not going to give everything away, BUT we couldn't help but share a few of the spots on the passport and some photos to kick-start your cravings.
127 Dundas Street East, Mississauga
Suresh's tip: order the doubles with medium pepper and tamarind sauce. Doubles are a Trinidadian street food sensation, and they're anything but ordinary.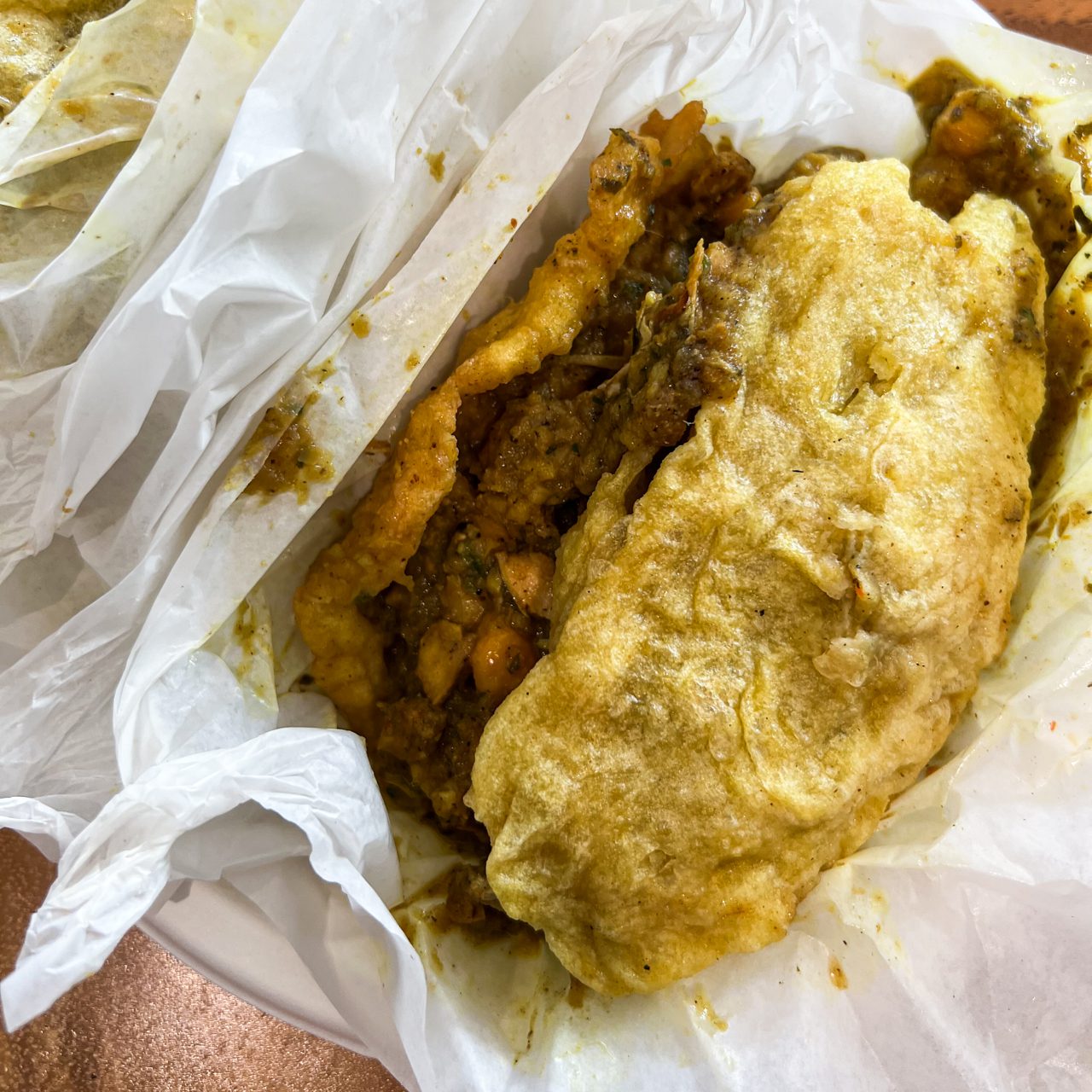 59A Dundas Street West, Mississauga
Located just a quick 3-minute drive from Bara's, this small restaurant is known for their staple Colombian dishes. Suresh's tip: For the full Colombian experience, order the salchipapas.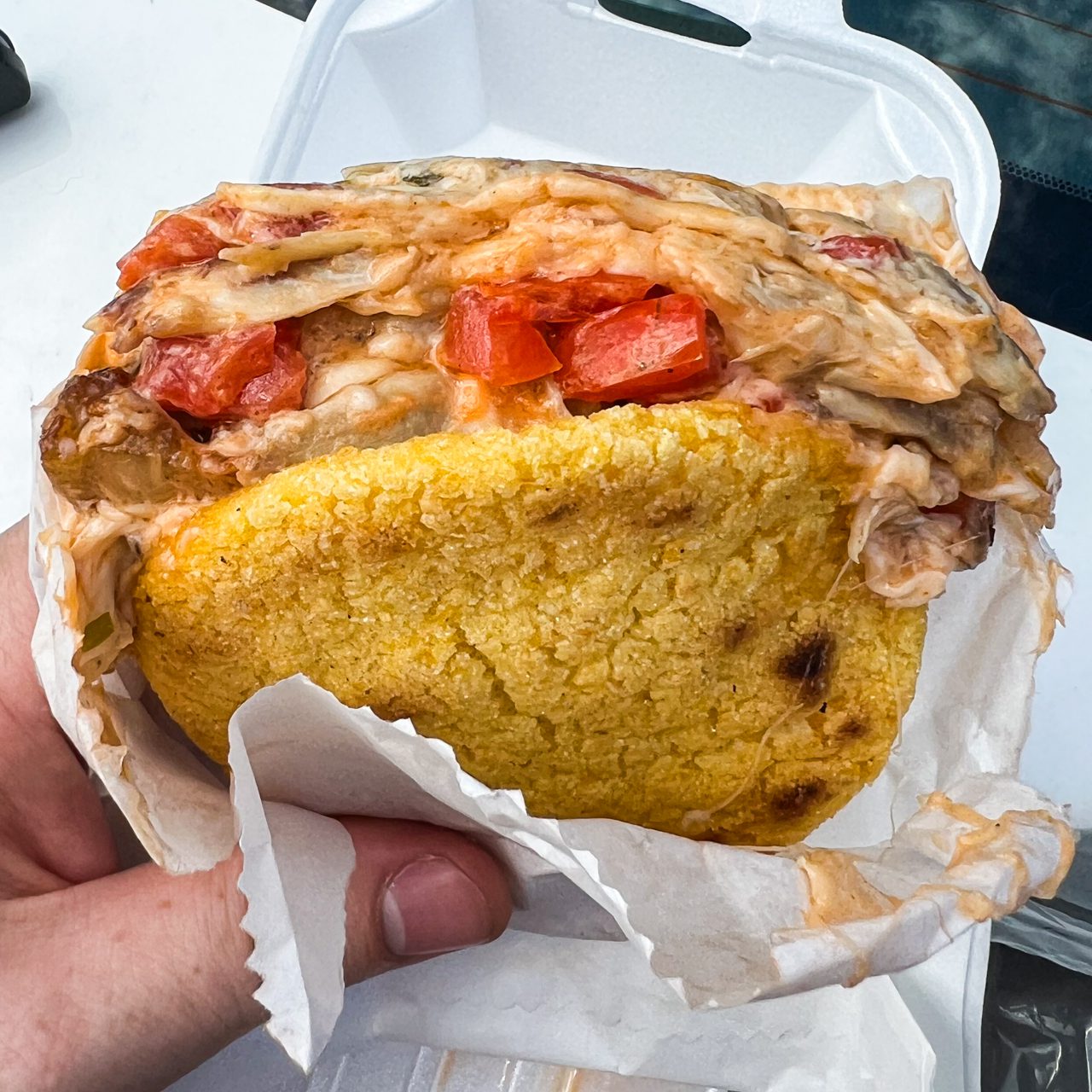 3050 Confederation Parkway, Mississauga
Offering elevated Lebanese cuisine, there's a reason that Tarboosh has been around for 30 years. Suresh's tip: order the plate – comes with chicken, falafel, and choice of sides.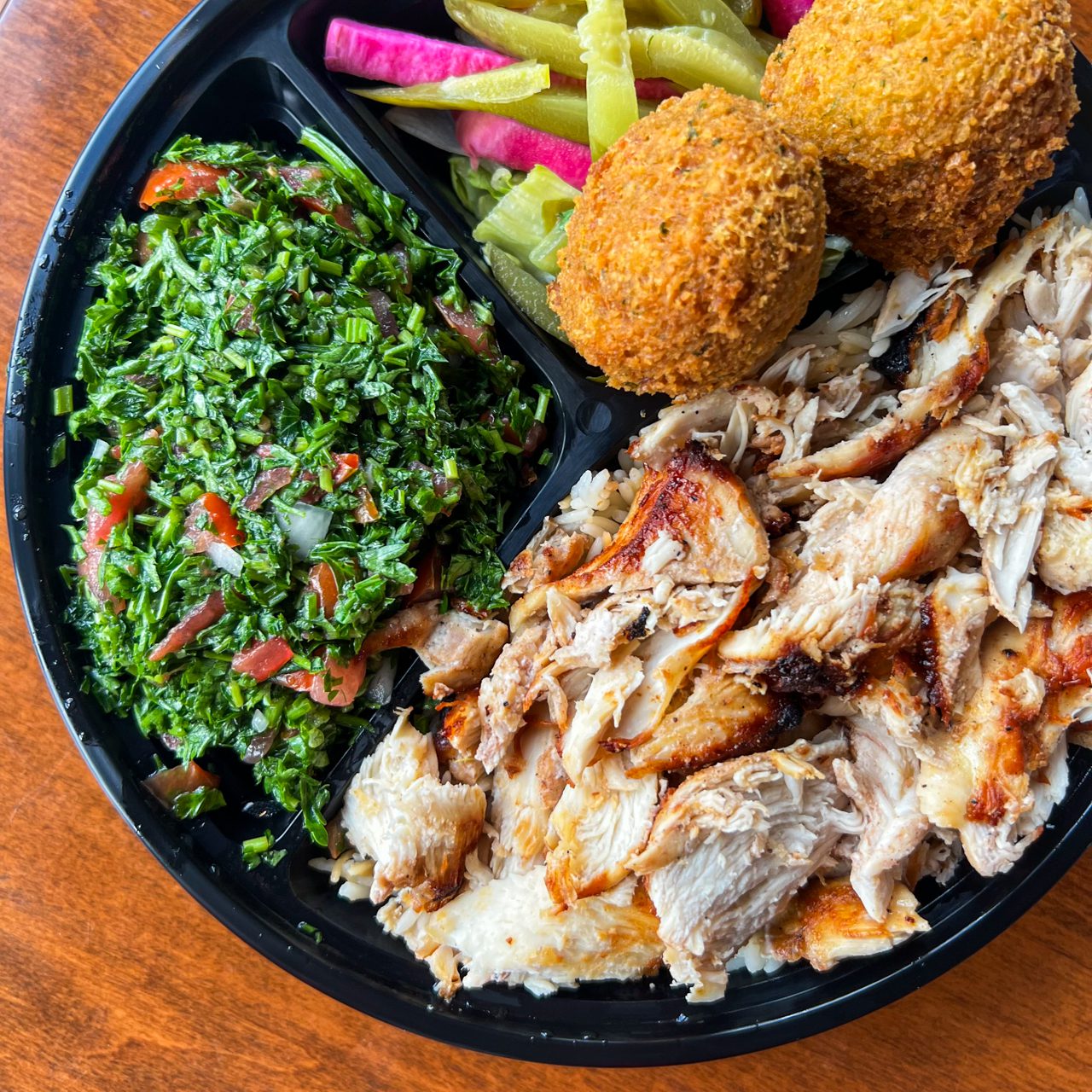 Need more inspo?
Check out the video below to explore the strip malls, hidden gems, deep pockets, and unassuming spots – the exact places to find all the good stuff that make for a memorable meal in Mississauga.