As we pulled over the hill in Keene, Ontario, the smell of wood smoke and spices floated in through our open windows. We could immediately tell this would be a good lunch.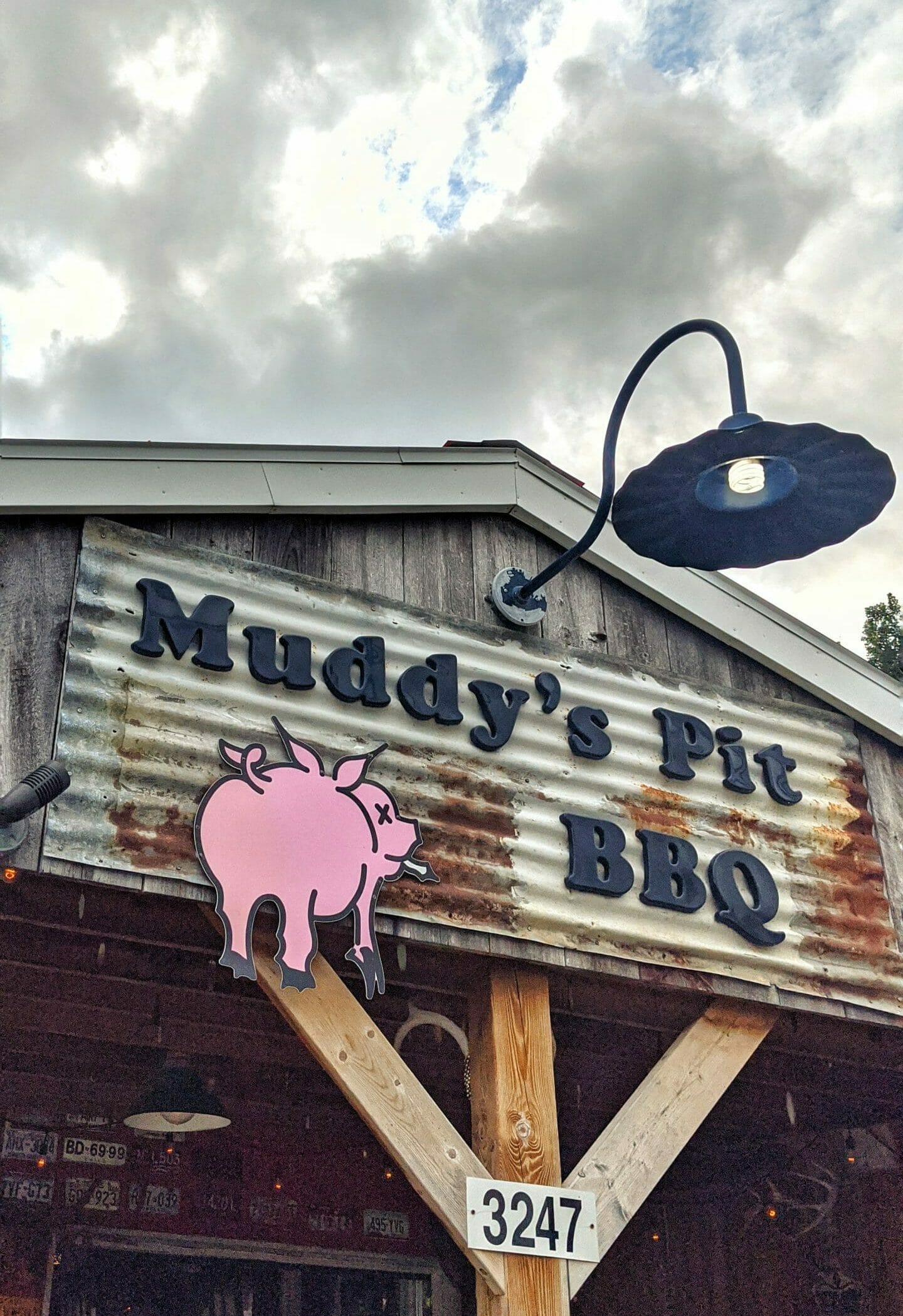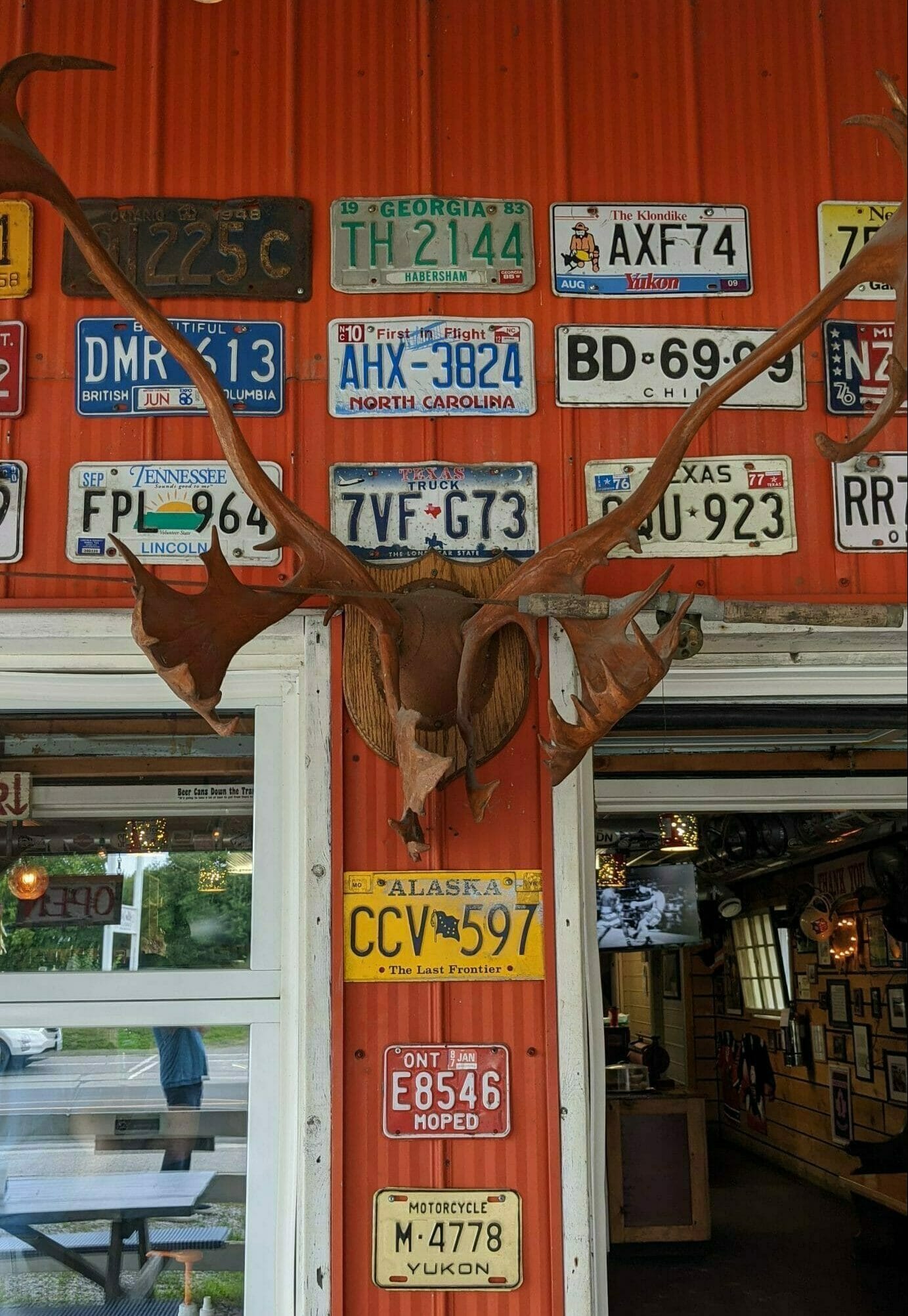 Muddy's Pit BBQ is located in a former woodshop, a couple doors up from the main intersection in town. If the smell of smoked brisket didn't give it away, the bright orange walls sure do. The rowdy welcome you receive as you pull into the parking lot - even during these weird, distanced times - instantly makes you feel at home.
Neil Lorenzen has been smoking ribs, pork and brisket at this location for 10 years. He and his wife, Julie, have evolved the spot from a catering facility into what it is today. This isn't their first foray into Southern food either. Locals know they were the masterminds behind the (still very popular!) Cajun spot in Peterborough called Hot Belly Mama's. Back then, barbeque was more of a hobby for him. "It was a backyard thing I dabbled with" he remembers.
At Muddy's, he's following his own path while sticking true to quality barbeque practices. The team smokes all their meat over hardwood in smokers he designed himself. They are constantly honing their craft.
"When we opened, our brisket was really bad. We worked on it a lot and finally, maybe a couple years ago, I felt like we finally nailed it. Our pulled pork was always the draw, but now our brisket is just as good" said Lorenzen.
We ordered the Carnivore Sampler with a side of "Jamba" - which is what the Muddy's crew affectinately calls their jambalaya made with brisket ends. It only ever appears as a special and apparently, "we should not skip it when it's up".
The sampler is enough to feed a crowd, but it's so good the two of us devour it in mere minutes. The meat is tender, well spiced and the sides are not to be overlooked. "The beans!" explained Rob Elliot, our digital content coordinator. "These are really good beans."
We washed things down with couple homemade sweet teas, but there's a good looking list of local craft beers on offer. There's also butter tarts for those so inclined. "A grandma down the road makes them for us, you can't get these anywhere else" said the girl behind the counter. They're runny with a good crust and lots of maple notes.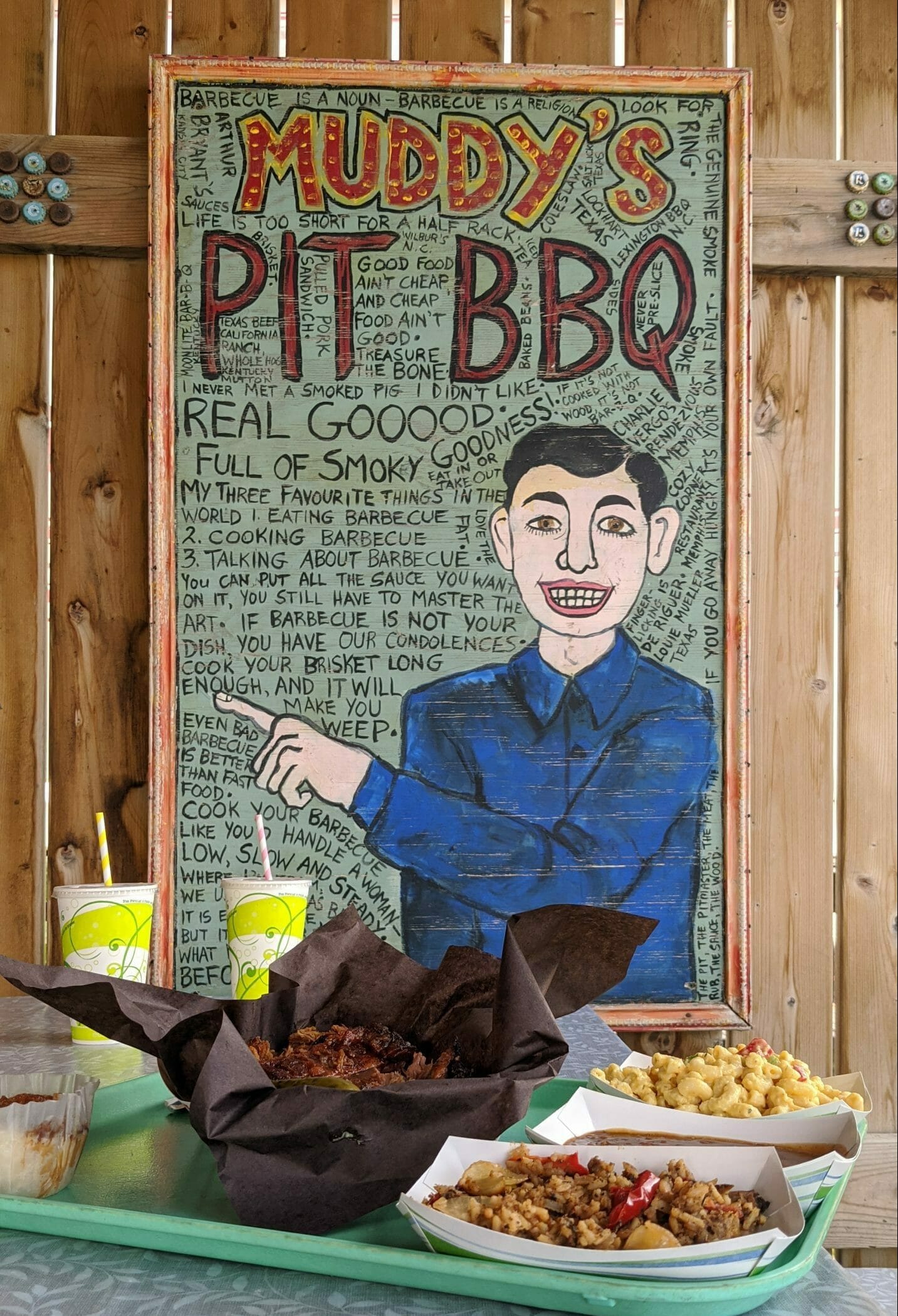 Things have gotten weird for the team at Muddy's during the pandemic. They had to hold off opening in April, but have been steadily busy since opening in June. They're got to make hay while sun shines because outdoor smoking can't happen during the Ontario deep freeze.
To make up for the short season - and keep their customers safe - they've added extra socially-distanced patio seating in their once bustling parking lot, as well as sanitizer protocols and distancing markers for those in line. They limit the amount of guests inside and do contact tracing. They've also created their own visual cues for which tables' been used with hockey pucks. One side is green and says clean, the other red and reads STOP!
"We have people calling us saying 'we're on our way from St. Catharine's, will you still be open in 4 hours?' that's commitment and we want to treat those people right."
We are now officially those people.
---
Muddy's Pit BBQ is located at 3247 County Rd. 2 in Keene.
They're open for patio dining and take-out as of September 15.
Please check their Facebook for details.
facebook.com/Muddys-Pit-BBQ
---