Celebrated chef Jamie Kennedy has set-up a temporary fry stand on his farm in Hillier to serve the local community.
Starting Wednesday June 3rd, he will be selling fries (and poutine! and books!) from his barn. Hours of service for the pop-up will be Monday to Friday, 11am – 5pm.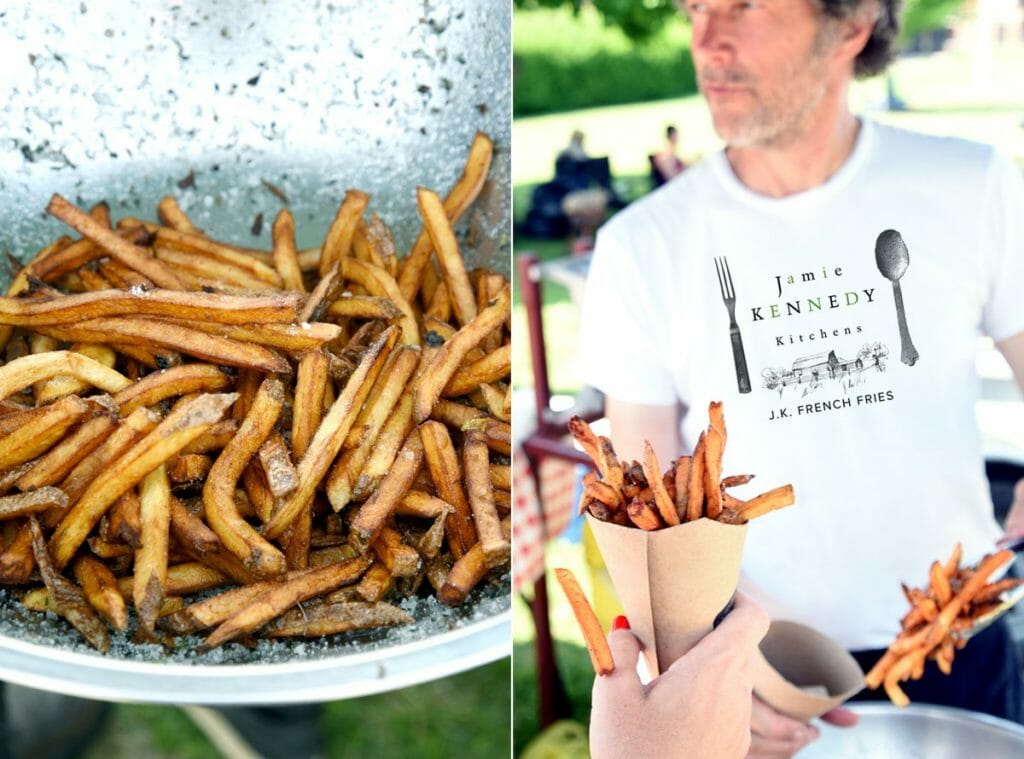 "The fry stand came about as a reaction to the uncertainty about whether the Wellington Farmer's market would open this summer" said chef Kennedy. "Like many of us in hospitality, the desire to reconnect with folks perhaps differently during this pandemic, inspired me to go down this road of offering french fries and poutine for take out on the farm."
JK Fries has a loyal following across the province. The business has been Feast On certified since 2014. His passion for local food is showcased beautifully in their one signature, simple dish. Kennedy uses Ontario grown Yukon Gold potatoes and sunflower oil from Cobourg to create the popular treat. They've been popping up at events, farmers' markets and festivals for years.
"I think little outings as simple as driving or biking somewhere just to pick up some fries and have a brief encounter has taken on a more meaningful significance at this time. The human interaction, albeit at a safe distance is as appetizing as the fries or poutine!"
Please follow them on Instagram for any updates on hours and availability. 
---
For more places to eat and drink like a local in South Eastern Ontario, check out: