It's that time of year, again! And farmers' market season is kicking off this week in Halton Hills.
Halton Hills is surrounded by lush agricultural land – and that means there's an abundance of fresh produce available throughout the growing season. There are two weekly farmers' markets which run from June through October -– the Georgetown Farmers' Market and Acton Farmers' Market — where you can spend a Saturday morning (or Thursday evening) strolling through the stalls, chatting with the farmers and vendors, and loading up your market bags with peak-season produce, fresh-baked bread, honey, and delicious local meats and cheese.
View this post on Instagram
Georgetown Farmers' Market
This vibrant, family-friendly (and pet-friendly!) farmers' market in Georgetown has been running since 1993. Every Saturday morning, between 9am to 12.30pm, Georgetown's Main Street South (between James Street and Church Street) and the municipal parking lot at the corner of Church and Main come alive with over 40 vendors from in-and-around Halton Hills, selling seasonal fruit and vegetables, certified organic produce, fresh flowers, local honey, syrups and jams, deli meats, baked goods, and handmade crafts.
Highlights include piping hot apple fritters from Aberfritter Snack Co., Miss Li's house-cured deli meats, sweet bunches of peonies and dahlias from Broadside Flowers, Saha's vibrant spice mixes and marinades and Kultivar & Co.'s hot sauces (perfect for backyard bbq's!), organic veggies and pasture raised meats from Red Rabbit Gardens and Wild Culture Ferments' wildly delicious, naturally fermented veggies (think sauerkraut, kimchi, curtido…).
Be sure to bring an extra tote, and your mask — this years' market has a mandatory mask policy to ensure everyone's safety.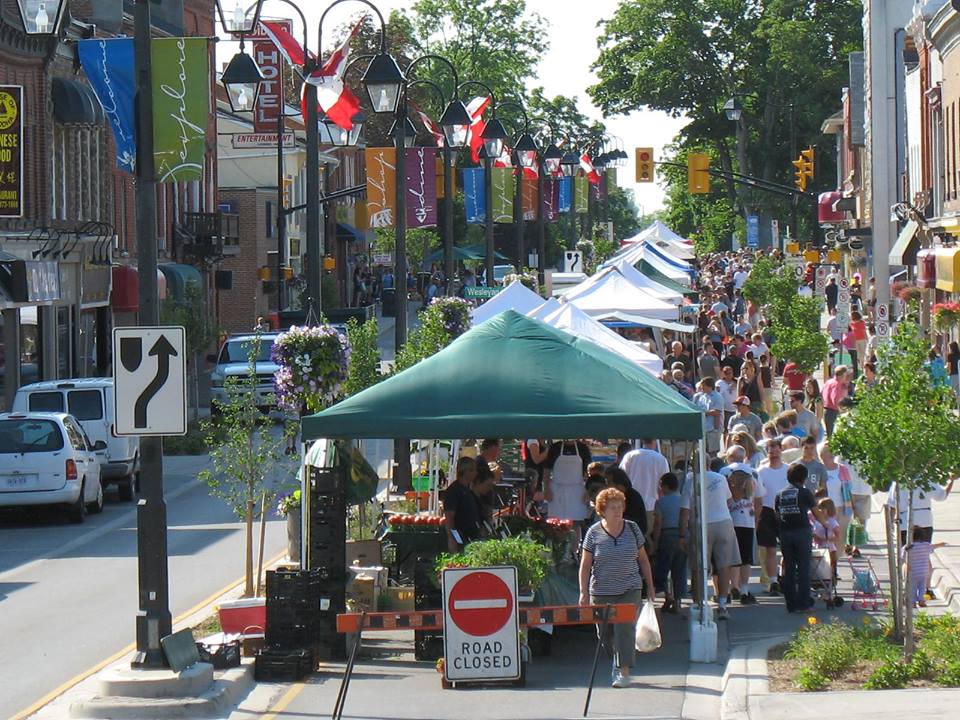 ---
Acton Farmers' Market
facebook.com/actonfarmermarket
A great place to stock up on local produce, fresh-baked pastries, flowers, artisan goods, handmade soaps and candles, wine, and beer, this little gem runs every Thursday from 4pm to 7pm on Willow Street north, just outside the Acton Town Hall. All vendors grow and produce their goods from within 100 miles of the market.
Once you've filled your bags with lots of local goodies, spend the evening exploring Acton's historic downtown. Take a stroll through the heart of Canada's Original Leathertown (the town was a major hub for the tanning and leather goods industry between 1842-1986) and visit over 120 unique shops in the area.
The Acton Farmers' Market often has live performances, check out their Facebook page for updates, as well as information on COVID-19 safety protocols.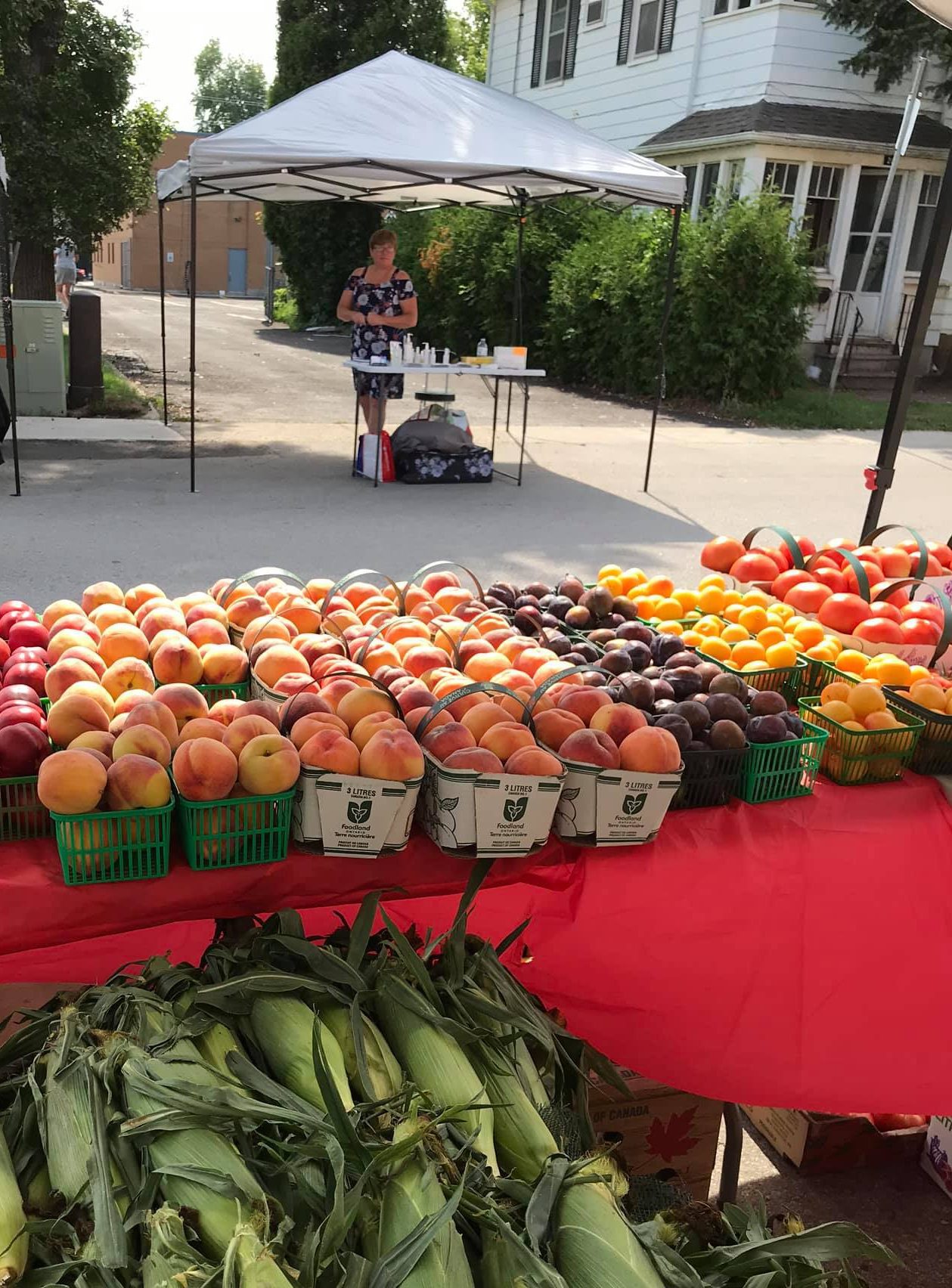 ---