Next on our COVID-Pivot series is Feast On certified Iron Kettle Bed and Breakfast in Comber, Ontario. The pandemic affected Iron Kettle's business model, but their creative thinking, hard work, coupled with community support, helped Benjamin Leblanc-Beaudoin and Ginette Tremblay weather the worst of the pandemic. Their story is truly inspiring.
---
It's 8AM and there's a small physically distanced line forming outside the Iron Kettle Bed & Breakfast in Comber.
The B&B has been closed since the onset of the pandemic, but it's Chef Ben and his wife Ginette's pop-up Bread Boutique that's drawing in the crowds on a freezing Sunday morning. On their takeout menu is fresh-baked breads, pulled pork and brioche buns, several soups, and sticky cinnamon rolls, all packaged neatly and arranged in rows on shelves, waiting to be snagged up by hungry locals standing outside. There's a menu with the prices and a batman jar next to it (the honour system that they've implemented ensures everything is contactless) and only one person at a time is allowed inside the little makeshift store that's been set up in the lobby. Within minutes they are sold out, and it's on to another week of planning, cooking, baking and pivoting for Chef Benjamin and his team.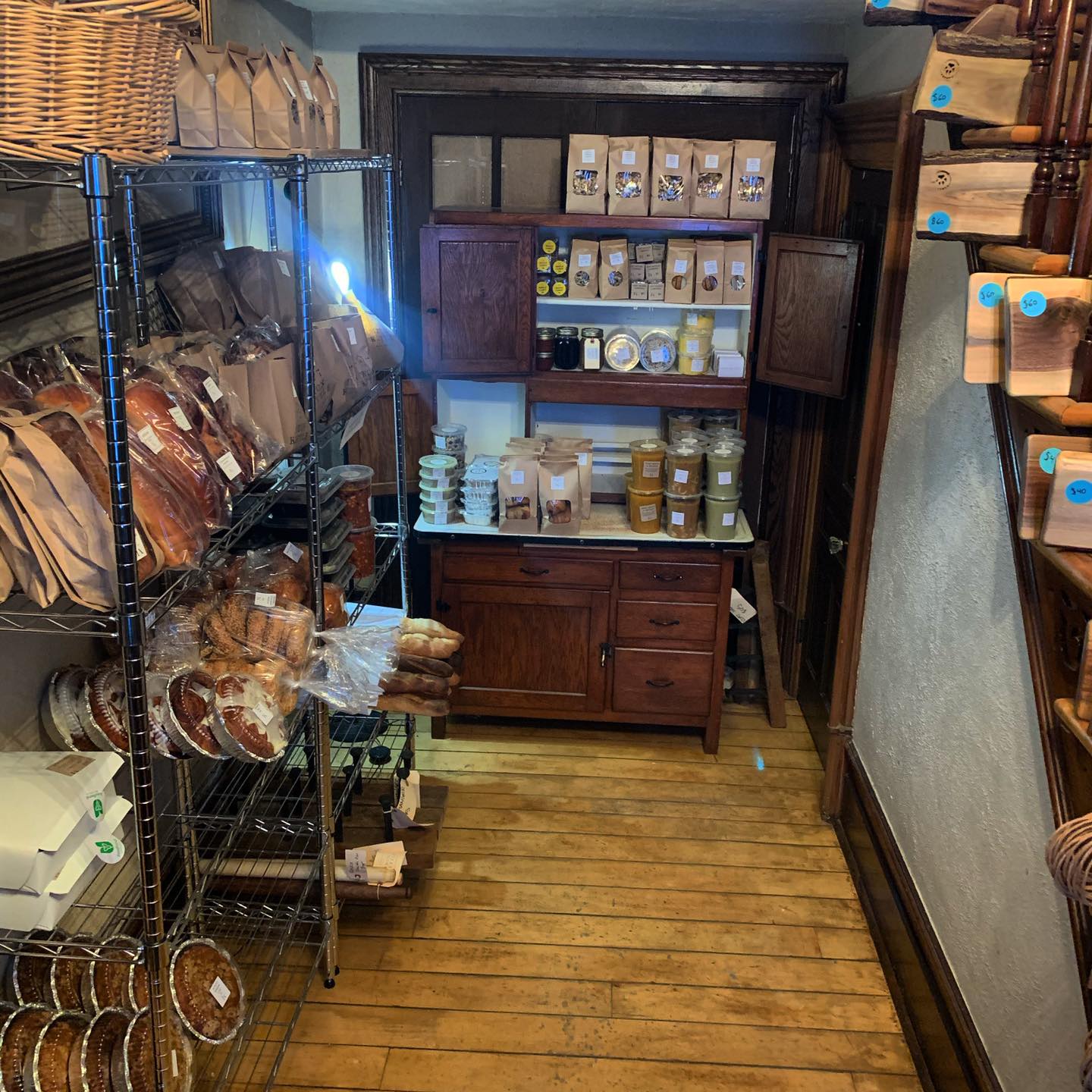 ---
Located in Southwestern Ontario's quaint town of Comber, The Iron Kettle Bread and Breakfast has been offering award-winning accommodation and food since they opened their doors in 2013. Housed in a Victorian building dating from 1876, this charming B&B was purchased by Ben and Ginette from its previous owners in the same year. The Bed & Breakfast was well received in the community and in the Windsor-Essex region, and managed to bag several awards within the first few years of opening, proving everyone who told Ben and Ginette to "never open a business in a small town", wrong.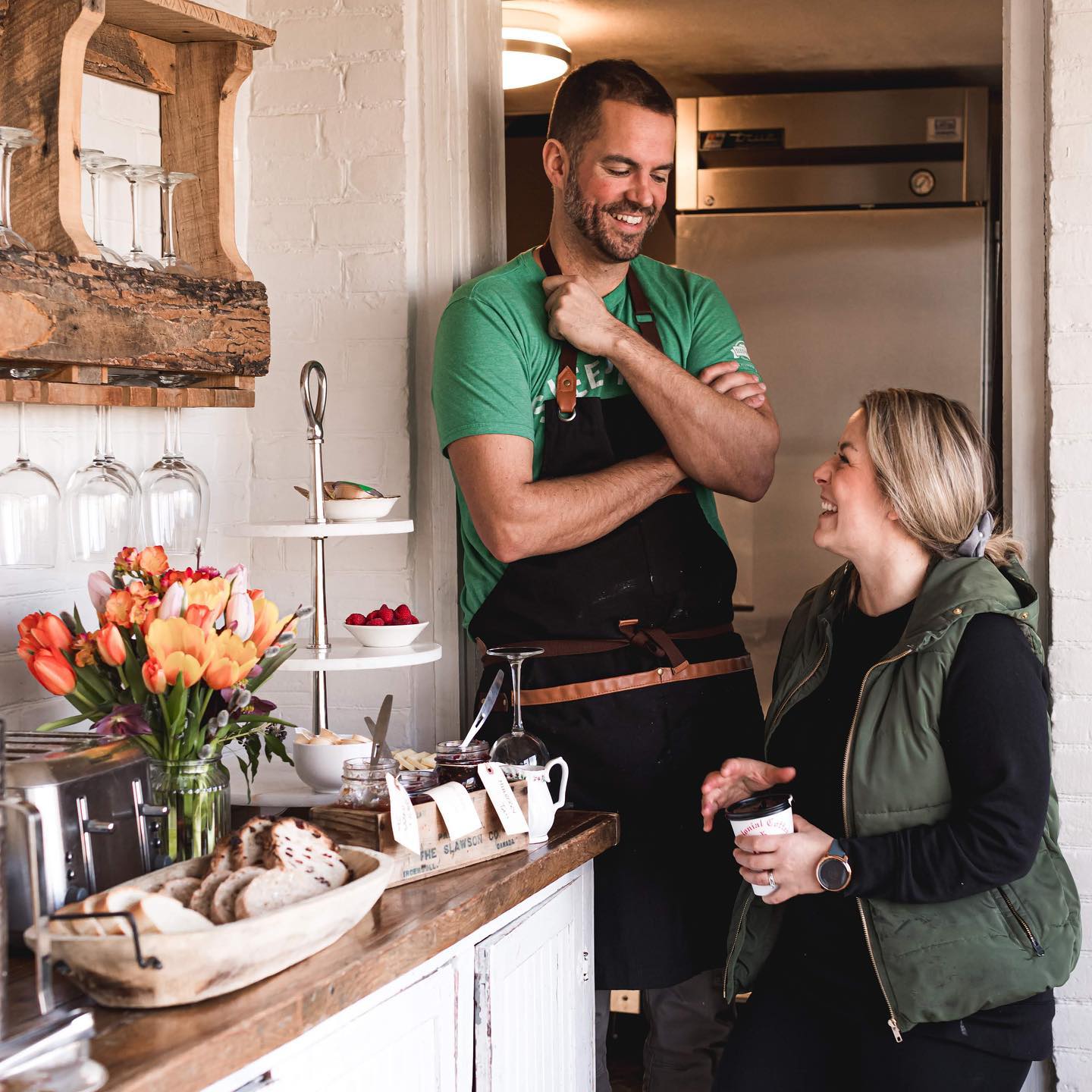 ---
And then the pandemic hit. A large chunk of their revenue came from events, weddings, and room bookings, and when a state of emergency was imposed in the province, they took the hard decision to cancel all their existing bookings and put everything on hold for the foreseeable future. With 99% of their revenue being generated from the B&B, and no end to the pandemic in sight, they had to think and act fast.
The public health regulations allowed many small businesses to continue operating by offering customers takeout. "And boy did we do takeout!" Ben wrote in an early social media post when they first pivoted by offering customers ready-to-heat meals. Their first takeout fed 240 people.
Fresh-baked bread was offered as an add-on to Iron Kettle's regular takeout options. Sourdough, scones and brioche buns were bundled together with homemade soups and sold along with regular announcements on social media that listed their offerings. As word spread around, Iron Kettle's bread and bakery items started selling out fast and earned rave reviews from loyal customers. More baked goods like focaccia, croissants, pain au chocolat and Montréal style bagels were soon added to the weekly menu. Realizing their latest pivot was fast becoming a hit with the locals, they got new ovens, built a system, and hired more people "just to bake bread". Iron Kettle's Bread Boutique proved to be a massive success.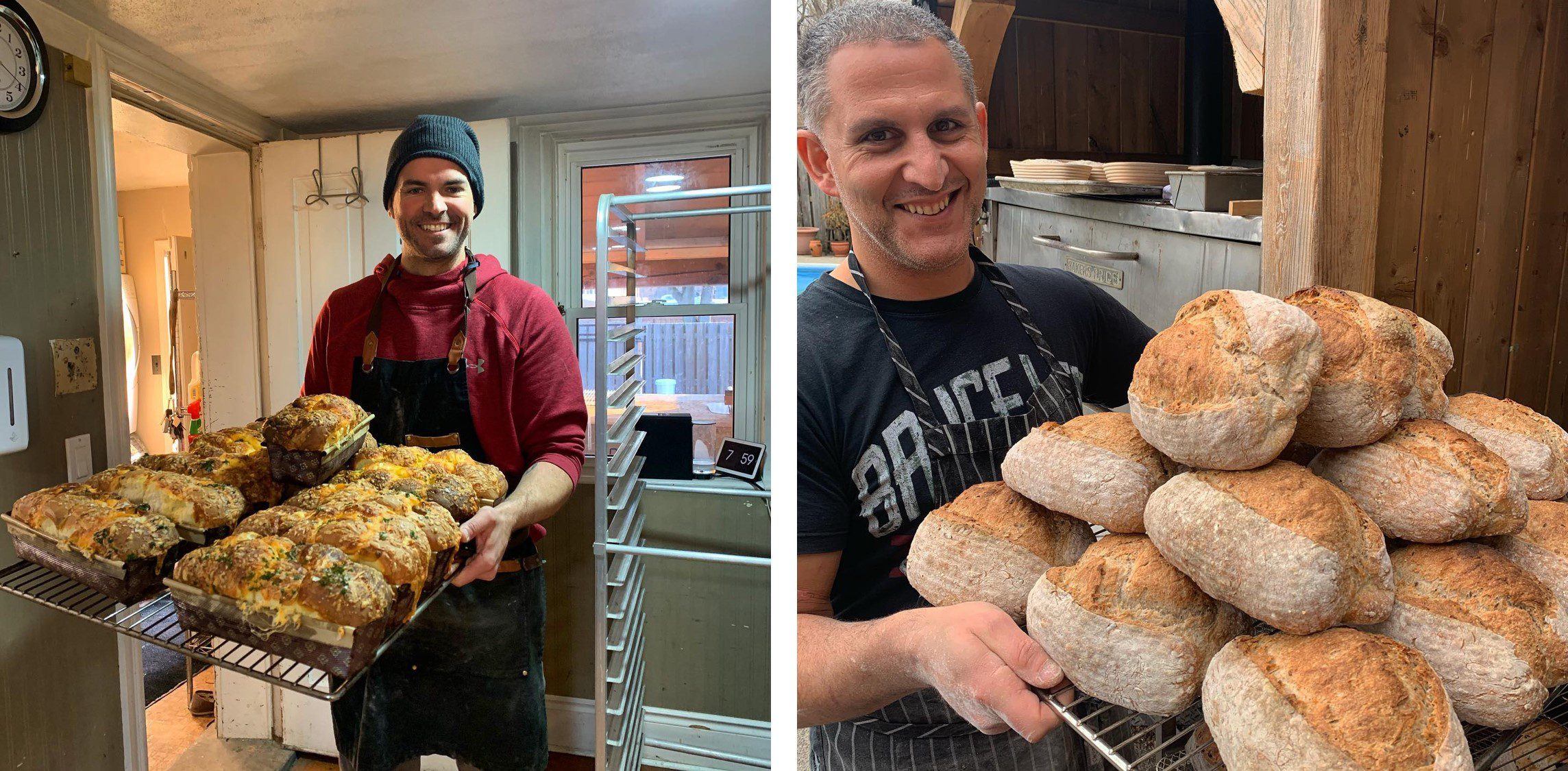 ---
Ingenuity, hard work and exceptionally good food were no doubt the cornerstones of Iron Kettle's success but for Ben and Ginette it all came down to one thing: a supportive community. They bid goodbye to 2020 with a heartfelt note and a simple statistic that spoke volumes to the challenges and triumphs of the year that was: "The calendar flip is happening, but the battle isn't over for our business, and sometimes, less words is more. There is only one statistic that we can give you this year and it breaks down like this: 410 bags of flour. 18 040 lbs of flour. 32,800 loaves of bread. What a community, what a year. This 144-year-old house gets to stand for another. Thank you. Bonne année à tous."
In February this year, Iron Kettle launched ironkettletakeout.com, a dedicated website for ordering take-out. And in March, Iron Kettle celebrated their 7th anniversary. While Ben and Ginette look forward to welcoming guests back to their Bed & Breakfast when it's safe to do so, Iron Kettle continues to offer takeout. Their Bread Boutique too remains open, offering beautiful loaves that represent Iron Kettle's passion and spirit, to the people of Comber.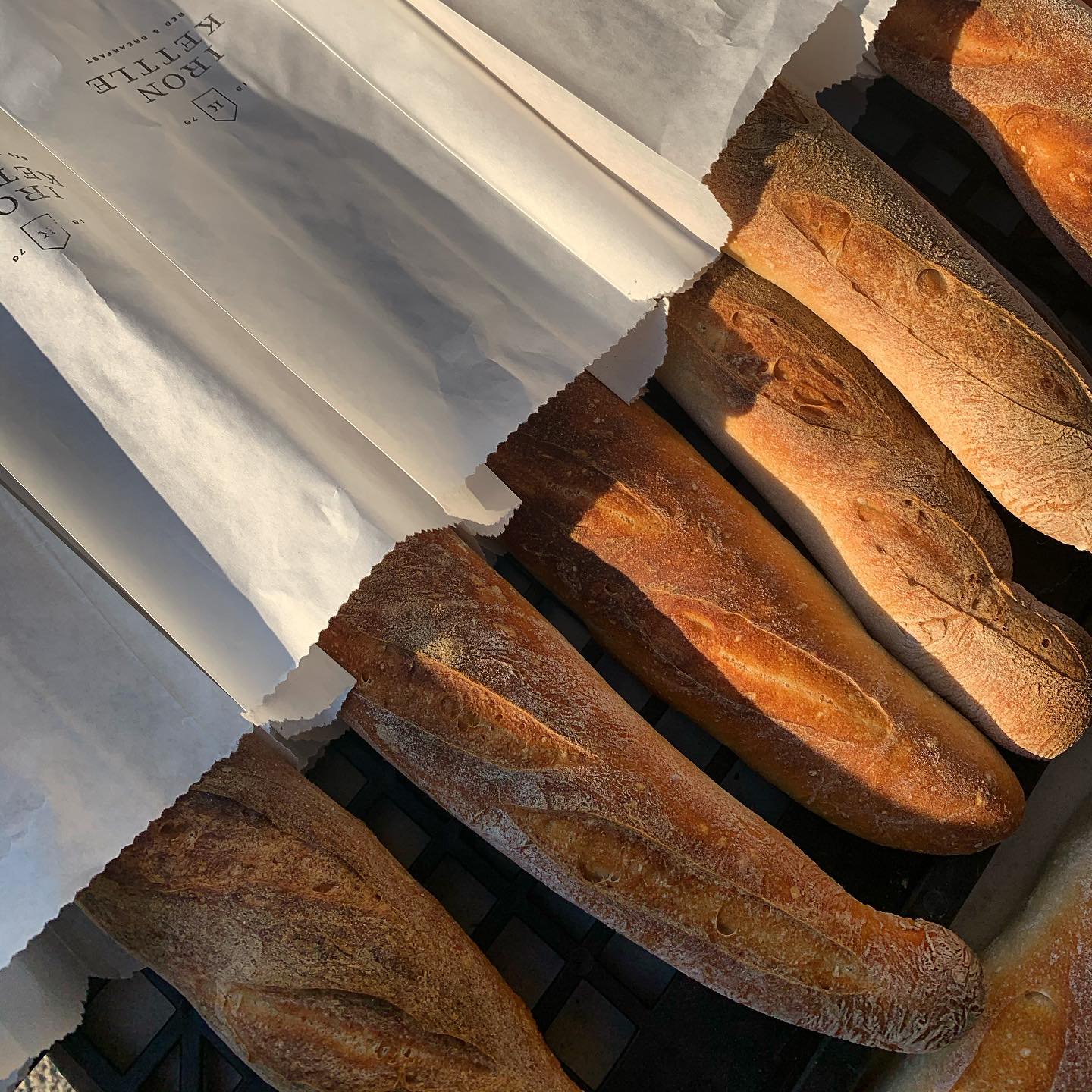 ---
Follow Iron Kettle's exciting journey on social media (Facebook: @ironkettlebb | Instagram: @ironkettlebb) and if you want to try out their delicious baked treats – when it is safe to do so – stop by the B&B located at 7005 County Road #46 Comber, ON
---