As you know, many businesses – especially in the hospitality industry – have had to make changes to their operations to stay afloat during the COVID-19 pandemic. Here's how Feast On certified Rare has adapted to the quickly changing restaurant scene throughout the pandemic.
If you are unfamiliar, Rare is an intimate fine dining restaurant in Peterborough, ON. Tyler and Kassy Scott purchased the restaurant in 2019 from Katie and Brad Watt – who also run Publican House down the road – after Tyler worked under their ownership as executive chef. "They built their business on love, passion and hard work. That's when the brand grew. That's when the customers came. That's when relationships started to build with local farmers. They created the foundation of a successful restaurant and set the bar for fine dining in Peterborough," Kassy explained in a social media post.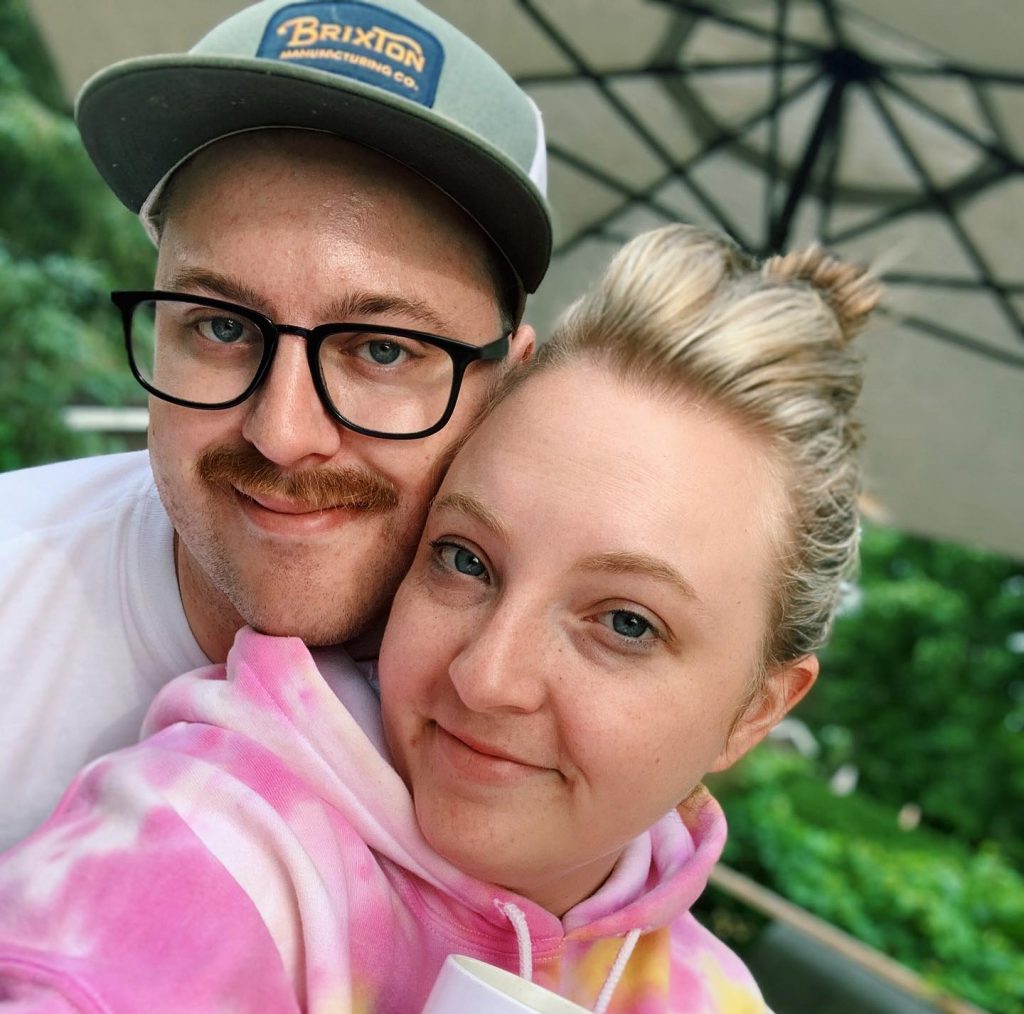 Shortly after renovating the restaurant and some minor rebranding, the pandemic forced restaurants to close their doors to indoor dining. As case numbers grew in March 2020, they decided to close the restaurant and offer lunch and dinner menus for local pickup. "This restaurant is our life. We have put everything we physically have into making it run. We aren't sure what the next few weeks look like, but there is a call for the greater good that we can no longer ignore," they wrote on social media. Their personal connection and importance to their community are evident in everything they do – especially in their communications through their social channels. "A commendable decision, if not a difficult one. Wishing you resilience during these challenging times and booming success once this situation resolves," one user commented.
This transition is a difficult one for restaurants that rely on indoor dining. A few days after closing their doors, Rare offered an approachable and affordable menu of burgers, sandwiches and mac & cheese for hungry locals to pick up at their backdoor. When the community overwhelmed them with support, Kassy and Tyler decided to give back in a small (but delicious) way, giving away two orders of Tyler's famous fried chicken – a local favourite. Then, in a heartwarming show of community support, a customer offered to pay for another giveaway. "This is the most wonderful random act of kindness," they exclaimed.
Rare continued to offer weekly pickup menus and holiday takeout meals throughout the spring, providing customers with clear instructions for how their backdoor pickup service worked. This gave customers peace of mind while ensuring the safety of their staff.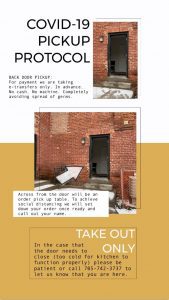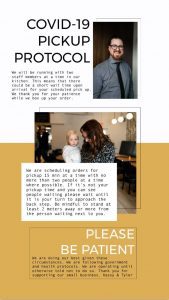 For customers to stay as up-to-date as possible, Rare launched a newsletter to announce their weekly menu offerings. These new menus were a departure from their normal fine dining-focussed menu that typically featured steak. "This pandemic meant extreme change for our restaurant. Tyler knew after the first week of trying to run our classic Rare menu on his own that it wasn't logical. A condensed menu was the only answer," Kassy explained.
Rare has always had a community focus – but the outpouring of support for their fellow local restaurants and praise for their staff members were truly heartwarming to see during such a challenging time. "I went to the restaurant yesterday for the first time in I don't know how long, just to drop off gift cards. John's smile and kind-hearted welcome made me feel so happy. Almost like nothing had changed at all, and the spirit of our restaurant was still alive," Kassy told their followers on social media.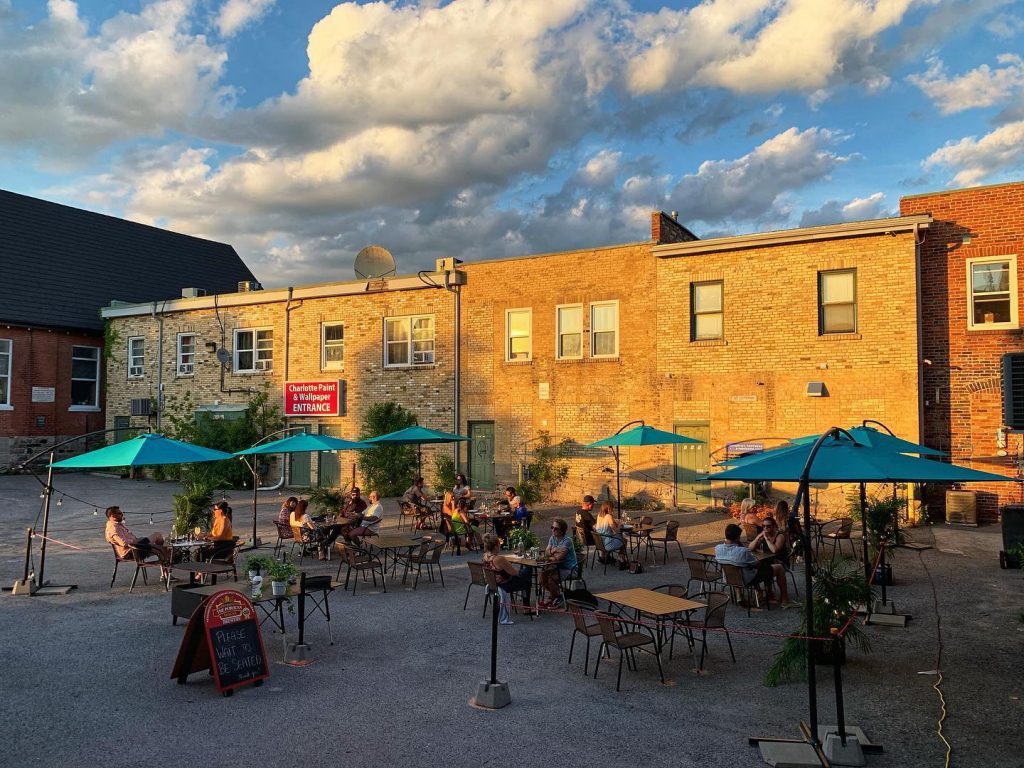 As summer went into full swing and Ontario's Phase 2 went into effect, Rare made the next pivot to convert the restaurant's backlot into a patio area. This meant they could revert their menu into their more traditional Rare menu, with seasonal and, as always, local ingredients. Every day their staff would build and set up the patio space and then remove it after dinner. Of course, all of these pivots take some time to implement and perfect – but it's a time that Tyler and Kassy will look back on fondly.
"No matter what the future has in store it will always be a special memory when we look back and remember the #rarebacklotpatio" explained Kassy.
"There isn't a day that goes by without stopping for even just a second to feel thankful & incredibly appreciative for this opportunity. Thank you for following us on this journey."
In late summer, restaurants in Peterborough were allowed to reopen indoor dining with restrictions. Rare opted to soft launch their indoor dining and new, physically distanced seating arrangement alongside their backlot patio space. This brought yet another complication for Rare and their staff, but they were up for the challenge. The rollercoaster year continued in early fall. As Rare closed their pop-up patio for the season, Kassy reflected on their whirlwind of pivots throughout 2020, after being closed for renovations the entire month of January.
"It's been overwhelming to see our customers enjoying Rare the way we always intended it to be and our hearts feel so full to have had the support of our customers through it all."
This brings us to the introduction of their fan favourite fried chicken as a menu mainstay with the launch of Rare x Tyler Scott Friend Chicken. Tyler explained that they wanted something fun, exciting and comforting that travelled well for takeout customers but maintained the quality and attention to detail Rare is known for. Alongside this collaboration menu, Tyler introduced weekend brunch for the first time at Rare.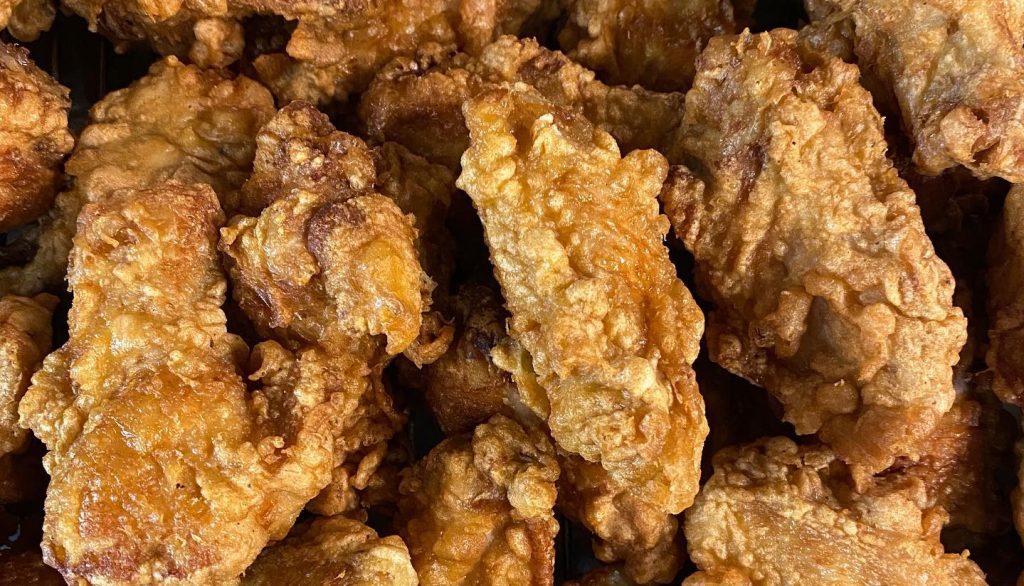 With Ontario currently in another lockdown and indoor dining taken off the table, Rare has pivoted yet again. They are now offering freezer meals, preserves and hot n' ready family meals in addition to their backdoor takeout menu. With so many challenges facing the restaurant industry, it's truly inspiring to see Ontario restaurants like Rare doing their best to adapt to an ever-changing landscape.
Kassy provided this reflection on their experience adapting to the pandemic:
"Rare has gotten this far through the wrath of the pandemic solely due to the fact that we never gave up hope. We constantly brainstormed ideas. We held each other up when it felt impossible. We leaned on our industry friends. We rallied together as a community of small businesses to support one another. There was never any competition. Instead, there was always a safe place to turn when we felt discouraged or like we couldn't go on any longer.

The thing about social media is that we are always sharing the highlights and the next most exciting thing. Often we don't share the real-life hardships or the realities of what it's actually like to own a restaurant during a pandemic. There is no rest and there are no real breaks. Our businesses are our blood, sweat and tears. Running with reduced staff means that we are doing double the amount of work all of the time.

I always say that it's not the kind of industry you go into hoping to make lots of money while enjoying your freedom. It's the life you take on when your passion and people skills are so strong and so special that your love for cooking food and providing people with a rare experience outweighs everything else. That's what Rare means to us. We hope to continue to speak out about mental health in our industry and advocate for the amazing people in our restaurant communities that might be too tired to say something themselves. We have a platform and we intend to use it to spread education to those that are unaware of the hardships in our line of work. Together we will beat this."
Tyler and Kassy stayed true to Rare's legacy as a local institution while providing customers with clear and transparent updates through their communication channels. Their menu has been through many iterations, and their passion for creating a Rare Experience with each one couldn't be more evident.
---
Stay tuned for more stories about the restaurant industry and their creative pivots.
In the meantime, consider ordering delivery from a small business like Rare.