Elevate your at-home grilling experience with local products and produce.
BBQ season is just around the corner, and there are many tasty memories to be made. And what better way to do this than by indulging in the highest quality ingredients and products through local farmers, producers, and small businesses that you can support? Local chefs Taylor Goring and Mai Le dish out some tips and tricks to make this BBQ season the best yet.
---
How to Grill… Duck

Tips and tricks
Duck has a lot of sinew, which won't break down on a grill, so you'll want to either break the bird into sections for an easier cook or opt for a more tender cut to pop onto the BBQ, like duck breast. If you're choosing to take the former route, wrap the exposed bone with aluminum so that it doesn't burn. If you're going with the latter, you'll want to score the skin and cook it low and slow to give the duck fat, which is quite thick on the duck breast, allowing it to render beautifully. The more you cook duck breast, the gamier its flavour profile becomes: So, it's recommended to cook duck breast to medium-rare with an internal temperature of 135 degrees Fahrenheit for the ideal doneness.
Flavour profile
Le's favourite way to get duck breast going on the grill is by tying up herbs and using it as a brush to baste her duck with garlic and herb oils. Goring recommends letting your duck breast sit in a garlicky marinade overnight and serving it post-grill with brighter citrus, berry or herb-based sauces.
Buy local
Third-generation female farmers lead the flock at this 'farm to fork' operation. At Whitchurch-Stouffville's King Cole Ducks, poultry are raised free-run and live in spacious barns on a controlled diet of natural grains and freshwater. Its products allow the duck to take the main stage of your palate naturally without any addition of hormones, growth stimulants, food colouring, additives, phosphate and gluten.
---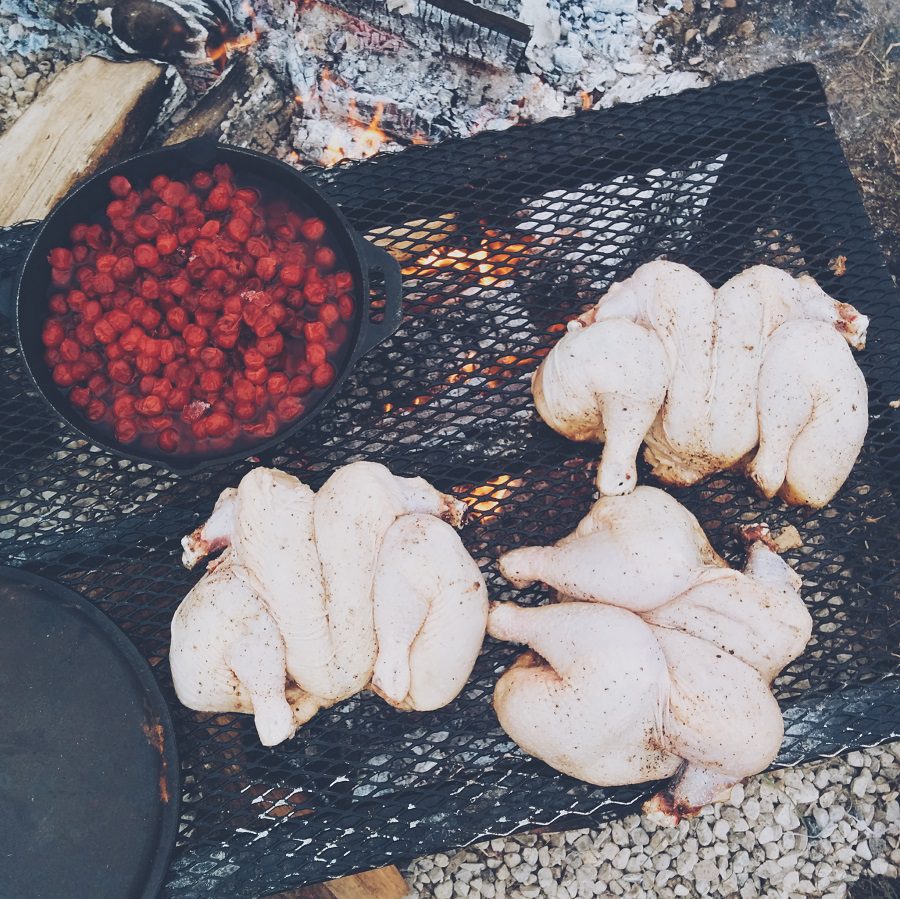 ---
How to Grill… Chicken

Tips and tricks
When it comes to proteins, chicken is truly a blank canvas that you could do just about anything with. Whatever cut of chicken you decide to grill, both Goring and Le made sure to stress the importance of cooking your chicken thoroughly—it should reach an internal temperature of 165 degrees Fahrenheit.
Flavour profile
Le loves adding Dijon mustard to Greek marinades for a zesty take on a classic flavour. Goring recommends brining your chicken for a minimum of 24 hours in a solution of salt, sugar, water and aromatic herbs before cooking to ensure that whatever route you take, you're left with the juiciest possible bite.
Buy local
Cericola Farms in Bradford, Ont. Is an excellent place to source your chicken.  Among the first to provide consumers with organic, air-chilled, grain-fed, antibiotic-free, and animal by-product-free chicken, they've mastered the art of producing a high-quality product with ease.
---
How to Grill… Beef

Tips and tricks
Beef is a staple ingredient at any BBQ. Le loves making Thai beef salad, while Goring's go-to are homemade burgers or kebabs.
Flavour profile
Le uses flank steak in her Thai beef salad, which she seasons with salt and pepper before grilling. She cooks her steak on the rarer side since the acids in the sauce will further cook the steak if it sits a bit before serving. Meanwhile, "if you've opted to make burgers or kebabs with ground beef, try incorporating your mixture with either a panade (a mixture of starch, like bread or panko, and liquid, like milk or stock) or powdered milk to keep your meat moist, tender, and amp up the  flavour," Goring says.
Buy local
Penokean Hills Farms in Bruce Mines, Ont. raises its cattle with no added h hormones or necessary antibiotics. Their field-pea-based finishing diet makes for meat that retains tenderness and is earthier in flavour than its corn-fed beef counterparts.
---
How to Grill… Pork

Tips and tricks
Smoky BBQ ribs are a summer musthave, but if you don't have access to a smoker, Goring recommends creating a smoke pouch. Wrap wood chips (two parts dry chips to one part wet, so they don't burn too quickly) in foil. Punch a few holes in the package and place it on the grill over direct fire. This will mimic a smoker; cook the meat for two to three hours and you'll end up with the most tender, fall-off- the-bone ribs you've ever had. You can even opt to finish them directly on the grill with a glaze or sauce of choice for some nice caramelization.
Flavour profile
One of Le's favourite ways to treat pork is to take it back to her roots with Vietnamese flavours and marinades her meat in lemongrass, ginger, garlic, onions, and a bit of sugar and fish sauce. "There's something really beautiful about these flavours fusing with a great cut of pork." She recommends cooking the pork low and slow to avoid burning the sugar and to ensure that the meat is cooked through before you can get a char going.
Buy local
Based on the de Martines Family Farm in Sebringville, Ont., Perth Pork Products grows and sells specialty pork products from rare and heritage breed pigs for butcher shops, restaurants, and consumers across Ontario.
---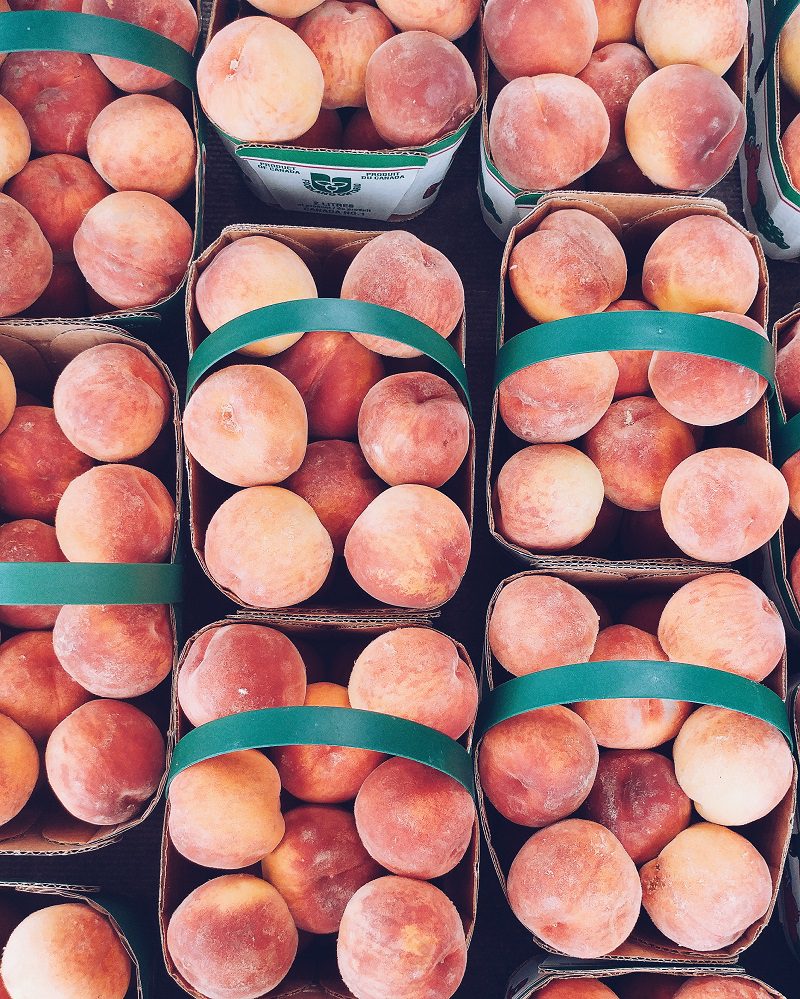 ---
How to Grill… Fruits & Vegetables

Tips and tricks
BBQ season doesn't need to be just about meat. In fact, it shouldn't be. "People need to focus on eating more than just meat. Eat fruits and vegetables with your meat to amplify what's on your plate," Le says.
Flavour profile
Le recommends "grabbing something seasonal, grill it for a bit of charr, toss it in olive oil, lemon, salt, pepper and whatever seasoning you want." Or, do like Goring and treat grilled veg "like a warm salad. You're almost flash roasting the vegetables for a delicious medley of flavours. You could even grill the greens in your more traditional salads," he says. And don't forget about fruit. Grilled pineapples and apples work beautifully with pork, or pair duck with peaches and chicken with grilled citrus and chilies.
Buy local
Check out a local farm stand for fresh, sustainably grown produce—and support small businesses at the same time. Head to Vickie's Veggie's in Prince Edward County for a wide range of produce, including Vickie's signature heirloom tomatoes, or Sideroad Farm in Markdale, Ont. for certified organic veggies and flowers.
---
CONTENT FROM GLOBE CONTENT STUDIO
ORIGINALLY PUBLISHED MAY 28, 2021
as part of the Great Taste of Ontario Special Report