If you love burgers, then Harper's Burger Bar in Kingston should be on your list of must-stops this summer. For a fun "choose-your-own-adventure" style menu and delicious patties, Harper's really is where it's at.
Bring Your Friends and Your Appetite to Harper's Burger Bar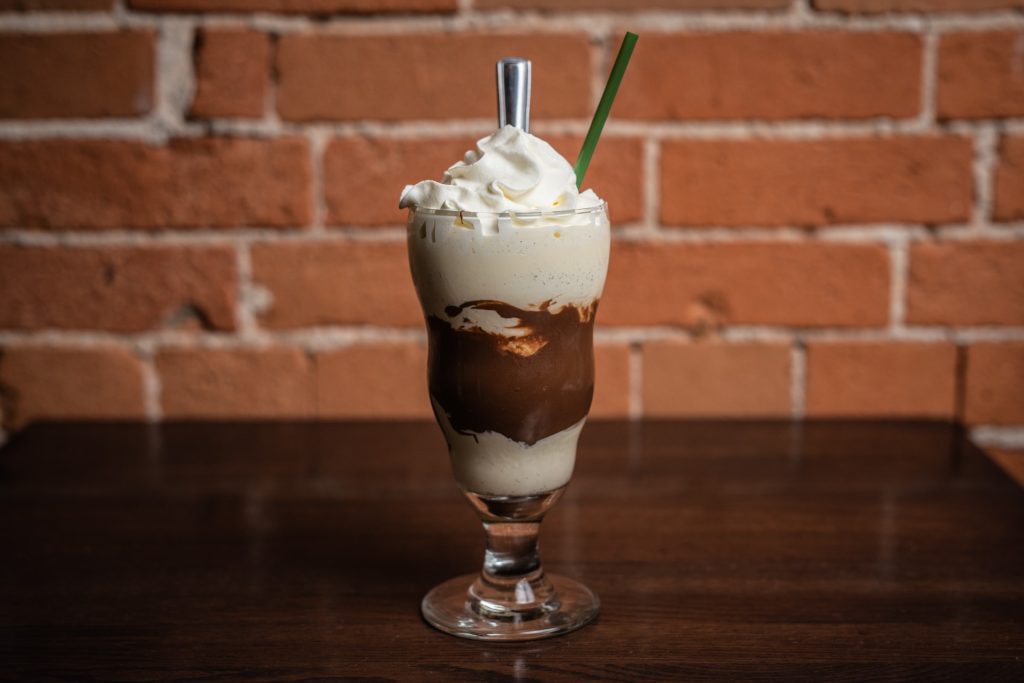 This Feast On® certified Kingston staple is a must-visit for burger lovers and foodies alike. Now grab your appetite, your buds and your stretchy pants. Let's go.
Psst! Harper's Burger Bar also accepts Feast On® vouchers so don't forget yours at home! 
A Feast On® Experience
Harper's Burger Bar is part of the Black Dog Hospitality Group (we've also written about some of their other restaurants recently like Atomica and Black Dog Tavern).
This locally-owned and operated spot is nestled right in the Historic Farmers' Market district of Kingston and proudly emphasizes their commitment to using fresh, local ingredients (something we can personally verify as they are Feast On® certified…so we checked)!
So what does that look like on the menu? Of course, you'll find beef sourced locally from Tweed-based Enright Cattle Co. You'll also find a selection of local veggies (it pays off being so close to the market!), St. Albert's cheese curds and more.
Does that mean you should really fill up, no guilt necessary? Of course it does.
The Menu at Harper's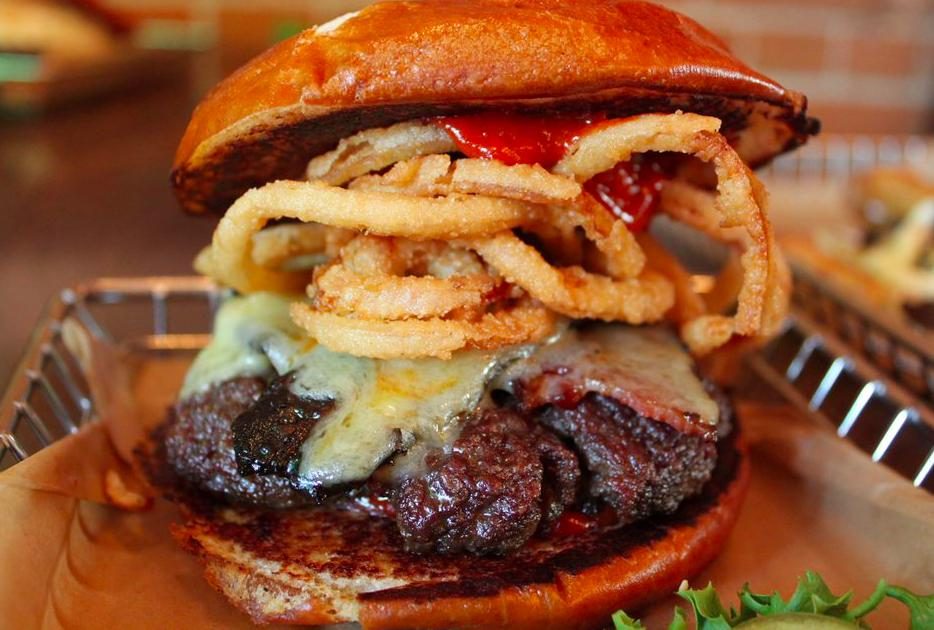 Alright, let's talk about this menu.  With over 50 tantalizing burger combinations, they have perfected the art of crafting burger magic.
Whether you're a devoted carnivore or a proud herbivore, the diverse menu options cater to all tastes, ensuring you get just what you're looking for (even if you didn't know you were looking for it).
When it comes to burger styles, you have THIRTEEN different options. Looking for a classic or a vegetarian classic? No worries.
Thinking something more inventive? Combos like their Pig in the Orchard (havarti, bacon, apple slices, maple syrup drizzle, garlic-rosemary mayo) and  The Umami (brie, balsamic candied onions, soya-glazed shrooms, white truffle aioli) offer that.
Next,  it's time to pick your patty. Choose from beef, mushroom, chicken or one of two veggie burger options. Easy peasy lemon squeezey!
Finally,  it's all about the buns. While you may think, "How complicated can this be?", we assure you, you've got options. Choose from white, pretzel, multigrain, lettuce OR choose to double down and swap out that bun for two grilled cheese sandwiches. We respect the decision. *Fist bump*
Of course, if burgers aren't your thing, Harper's still offers up loads of other temptations. Crispy fries and onion rings, crunchy salads, sandwiches and wraps, and more unique dishes like Thai poutine, bowl o' chili and more abound.
You can read the full menu over on their website.
Give the Gift of Feast On® Goodness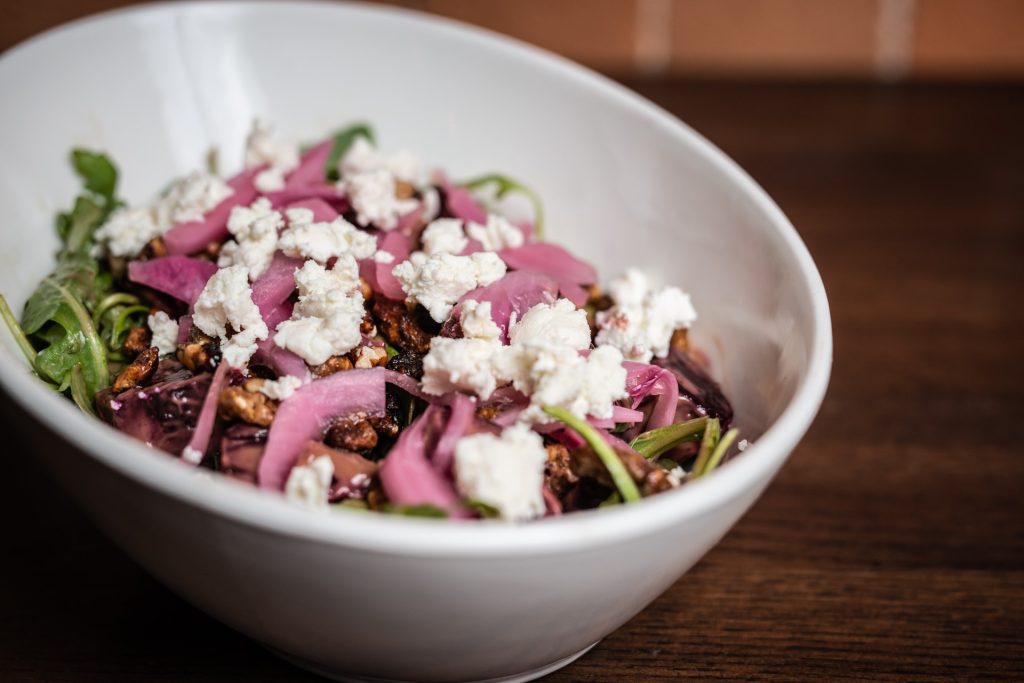 Looking for the perfect gift to surprise your loved ones? Give them the gift of an exceptional Feast On® certified dining experience. You can conveniently send a digital gift voucher that they can use at any participating Feast On® restaurant- including Harper's!