The flavours of Africa can be found in downtown Ingersoll at HANAK Foods African Experience.
Owner Khadija Haliru is offering a weekly takeout menu bringing traditional African dishes to local dinner tables. Every week a new menu is announced for pre-order and pick-up, with many dishes celebrating Khadijah's Nigerian roots.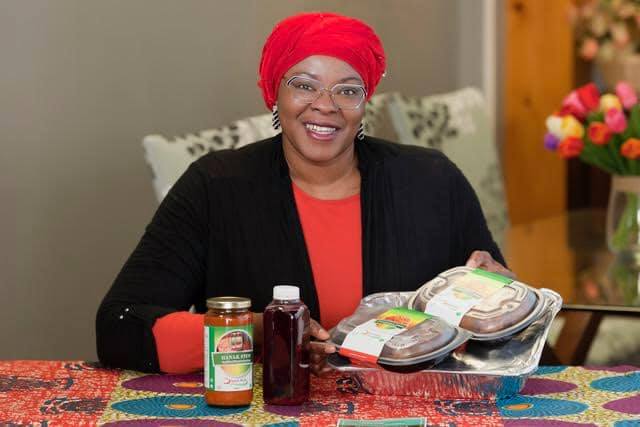 "I come from a large family and so uniting people through food is second nature to me. Sharing the flavours and specialty cooking I learned from my mom, is my contribution to the community" says Khadijah, owner of Hanak Foods.
Khadijah Haliru's business savvy has always crossed paths with her passion for community and culture.  In 2016, she launched HANAK Foods by selling their signature Nigerian Stew, a flavourful tomato based sauce base used to accompany many dishes and used as a short cut to make Jollof Rice.
"My unique way of communicating my roots shows in my work; whether it's through my organic skincare line, the art pieces we carry or now through the food choices we offer. I thought about infusing some excitement during these Covid times to the offerings available in Oxford county. "
Today, Khadijah shares a rotating menu of individual and family meals- including that Jollof rice and fufu meals – for Oxford County locals to explore. Some of her favorite African confections can also be found in the shop to round out your African experience.
"I anticipate the town of Ingersoll to be integral in being able to draw travellers and locals alike to the future menu and virtual tours we hope to add soon."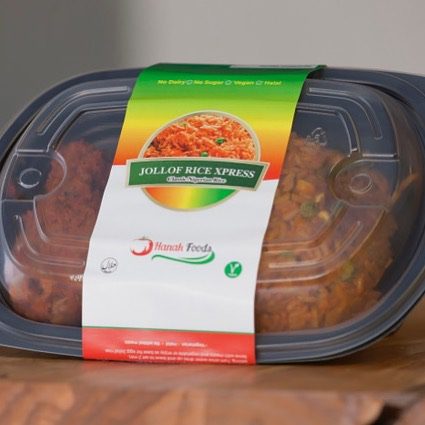 "With February being Black History Month, now is a wonderful time to start exploring African culture through food" says Khadijah.
If you want to try Khadijah's African cuisine, you can order takeout for the weekend online. Order deadline is Thursday at midnight, for Jollof rice family trays, Friday at midnight for weekend specials of fufu meals. All pick-up times are 12-7 Friday and Saturday.  Delivery is available in Ingersoll & Woodstock areas.
"I look forward to greeting people and sharing African culture with them. We all need some distraction and exploring new cultures and flavours can provide this.  Travel to Africa while seated at your kitchen table!"
---