Like many-a forest creature, our instinct as humans during the colder temps is to turn in, relax and eat heartier meals. We're not against that! This winter, take advantage of all the incredibly cozy vibes in Niagara Benchlands (that includes hearty meals) and warm yourself from the inside out.
Top 5 ways we're getting cozy this winter in Niagara Benchlands
Here are our go-to ways to get cozy this winter in Niagara Benchlands
Gather around the fire at Bench Brewing Company
Where: 3991 King St, Beamsville, ON. (View Map)
View this post on Instagram
Pop on your touque, your winter boots and your winter coat to head out for a brewski! You are in Canada, after all. At Bench Brewing, you can enjoy a delicious selection of uniquely crafted beers while gathering around the fire with those you love.
Circle around one of their outdoor pits on their heated patio and enjoy inventive cold weather beers like their Mountainview Stout, special release Culp on Golden Plums or their Oak Pilsner.
Feeling peckish? You're in luck. You can also order some pretty fantastic kitchen creations off the menu like their French Onion Grilled Cheese Sandwich, Duck Curry or their Bench Beignets for those that have a sweet tooth.
Not into the cold? No worries! Grab a booth upstairs in their taproom and enjoy the winter through the windows while you're toasty warm indoors.
Feel Tropical at the Watering Can
Where: 3711 King St, Vineland, ON. (View Map)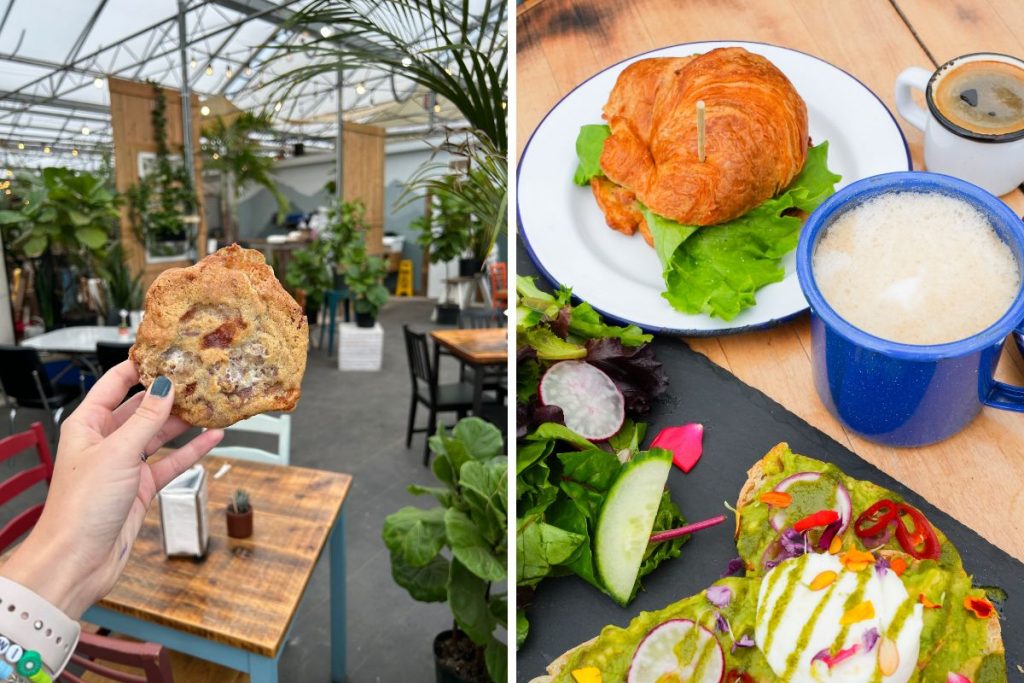 We get it. There are those of us that just don't like winter and sometimes even the biggest winter warriors need a little summer in their life.
If that's how you're feeling, head to the Watering Can. This flower market and garden  centre will transport you to balmier days of lush green. Feel the humidity of the greenhouse in this bright space as you wander through rows upon rows of plants (and maybe even pick up one or two to bring a little summer to your home).
When you're ready, head to the very back of the greenhouse for lunch! With simple eats on the menu like their avo-toast topped with edible flowers and a poached egg, or a croissant sandwich, you're sure to find something that's just the ticket.
They also have a great selection of homemade baked goods you need to try including our fav- the s'mores cookie- which will make you feel like you're sitting lakeside around a bonfire.
Find the Way to the Soul through Baked Goods
Where: RPM Bakehouse, 3839 Main St, Jordan, ON. (View Map)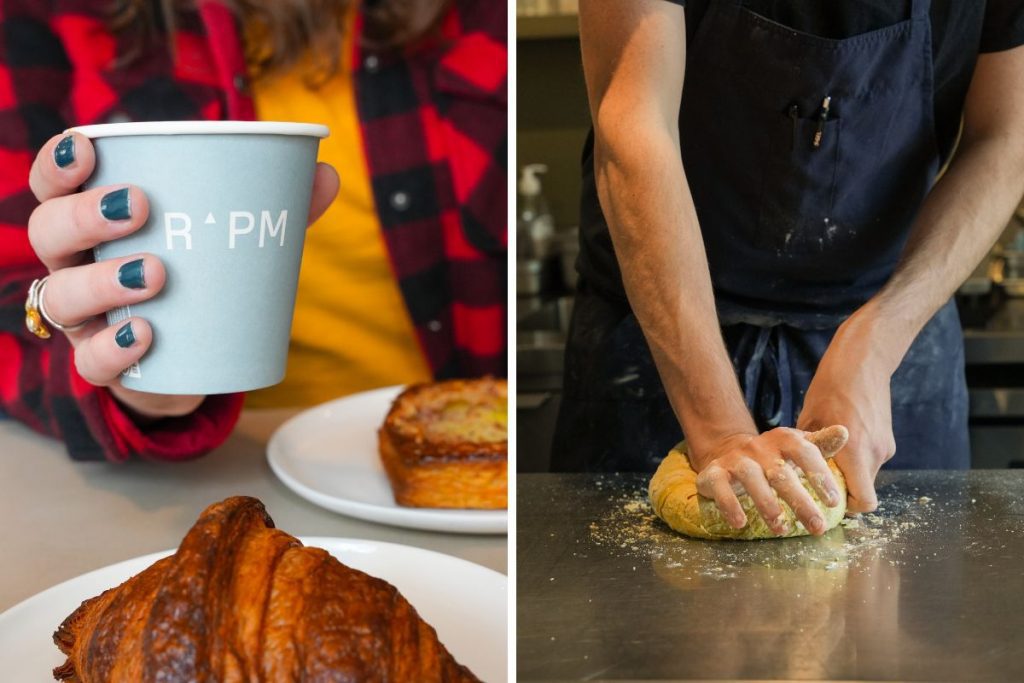 Did talking about the baked goods at The Watering Can leave you salivating for more? In downtown Jordan (the cutest little town on earth by the way), head to RPM Bakehouse to scratch that itch.
We could wax poetic about this romantic little café for hours. Run by the owners of the ever-popular Pearl Morisette, this Scandinavian-style bakery offers up a simple coffee menu executed to perfection, a great selection of teas and baked goods that will, frankly, blow your mind.
We loved their plum Danish and loaves of sourdough bread. Their baguette dipped into a little olive oil and balsamic when you get home? Perfection.
Eat a hearty meal at Revalee Brunch Café
Where: 4100 Victoria Ave., Vineland, ON. (View Map)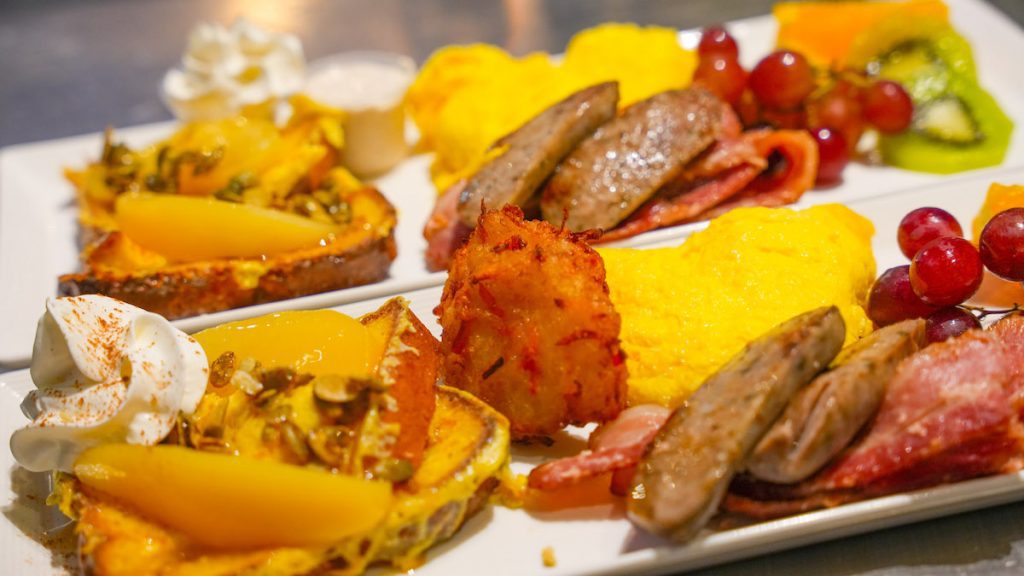 In our books, every trip to Niagara Benchlands needs to include a trip to Revalee Brunch Café. With a menu that is half omnivore and half plant-based, it's a fantastic spot for all kinds of people to gather around fantastic food.
Serving up everything from chai-spiced pear French toast and lamb shank confit shakshuka to vegan rancheros tostadas and even vindaloo tempeh, the food is just as good (if not better) than the menu sounds. With each dish having layer upon layer of flavour, you'll be well fed and delighted.
Share a Pint at Newark Brewing Co.
Where: 4766 Christie Dr, Beamsville, ON. (View Map)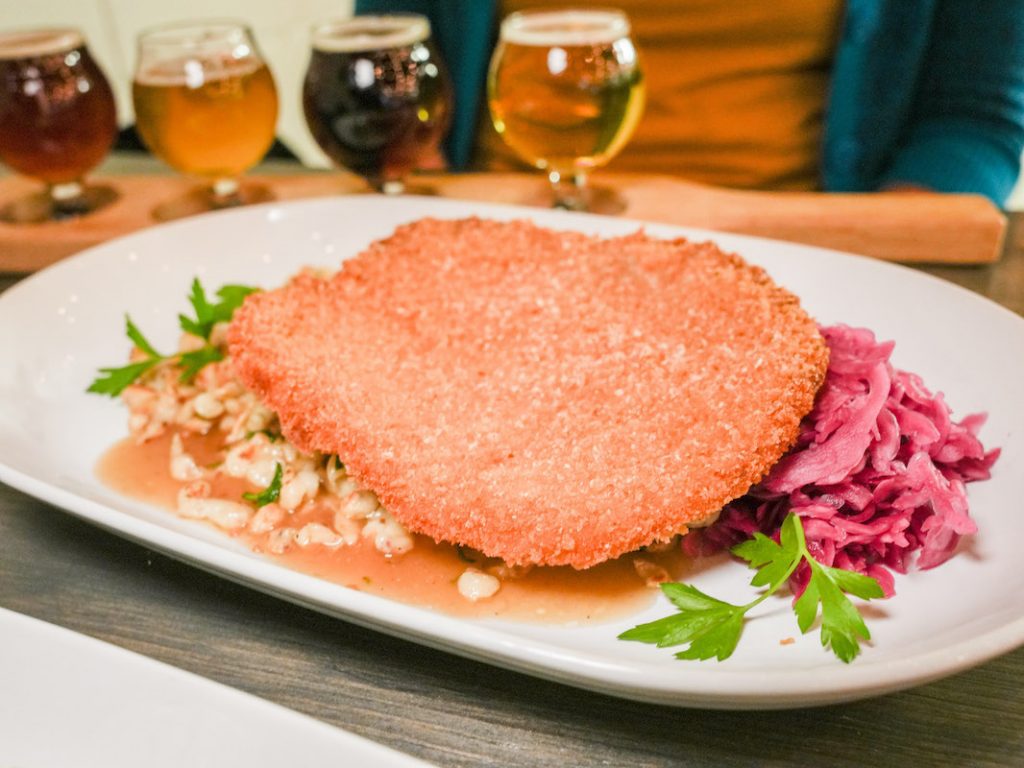 Are we starting AND ending this blog by talking about beer? YES. Wine can't have all the Niagara love (although, they do make a lot of really great wine).
Head to Newark Brewing Company for some communal-style tables as you enjoy a flight of delicious craft beer and a great, ever-changing menu of delicious eats.
Right now, we're loving their Huuh Yeah beer (partly because it's tasty and partly because it's fun to say), their Helles lager and their Wit Beer. Paired up with their hand-breaded pork schnitzel and pork belly banh mi, you really can't beat it. So cozy up and enjoy!
5 Fool-Proof Ways to Get Cozy
There you have it! Our no-lose ways to get uber cozy this winter in Niagara Benchlands. Armed with these tools, you're sure to leave with a full heart and a full belly.