---
Excerpt from "Ux Marks the Spot: Finding Community in Uxbridge" by Jessie Davis for the Downtowns of Durham Series
---
After many years feeling isolated in a large city and never actually getting to know my neighbours, it's been life-changing to return to the Durham Region and settle down in Uxbridge. Living just blocks from its unique and thriving downtown has changed the way that I shop, eat, and interact with my community, and I'm excited to share some of my experiences with you!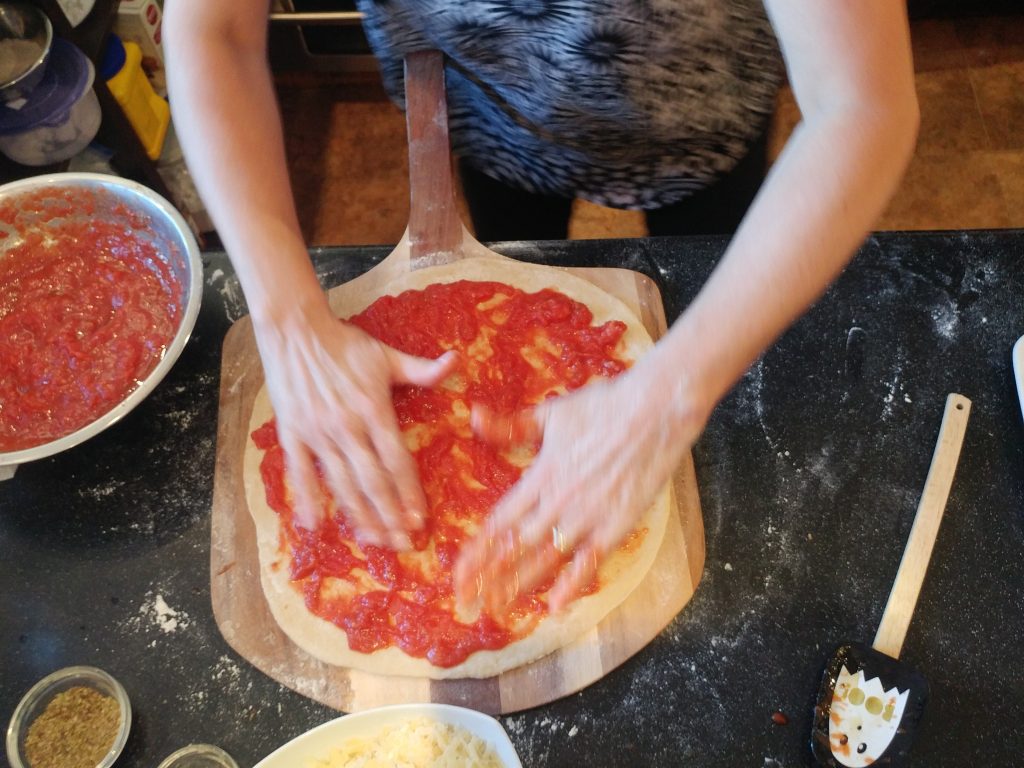 Eat Local
This town is absolutely rich in fantastic food options, from casual brunch at Navarro's Eatery to beautiful charcuterie boards at The Passionate Cook's Bistro. Unfortunately, both of these businesses are temporarily closed due to COVID-19, but The Passionate Cook is still offering prepared foods for pickup or local delivery.
Of course, no town is worth its salt if it doesn't have a great poutine. As a self-appointed connoisseur, I have made it a mission to try each and every poutine in Uxbridge and my favourite right now is from The Smokehouse. Thankfully, they currently offer a limited menu at reduced hours, so we can still get our fill of fries and cheese curds smothered in delicious gravy.
And while cheese and gravy are an important food group to me, I am also a huge fan of vegan delights. That's why I'm especially glad that The Bar Café and Market is not only located steps from my door in the heart of downtown Uxbridge, but is also still open for groceries, takeout, and delivery during lockdown!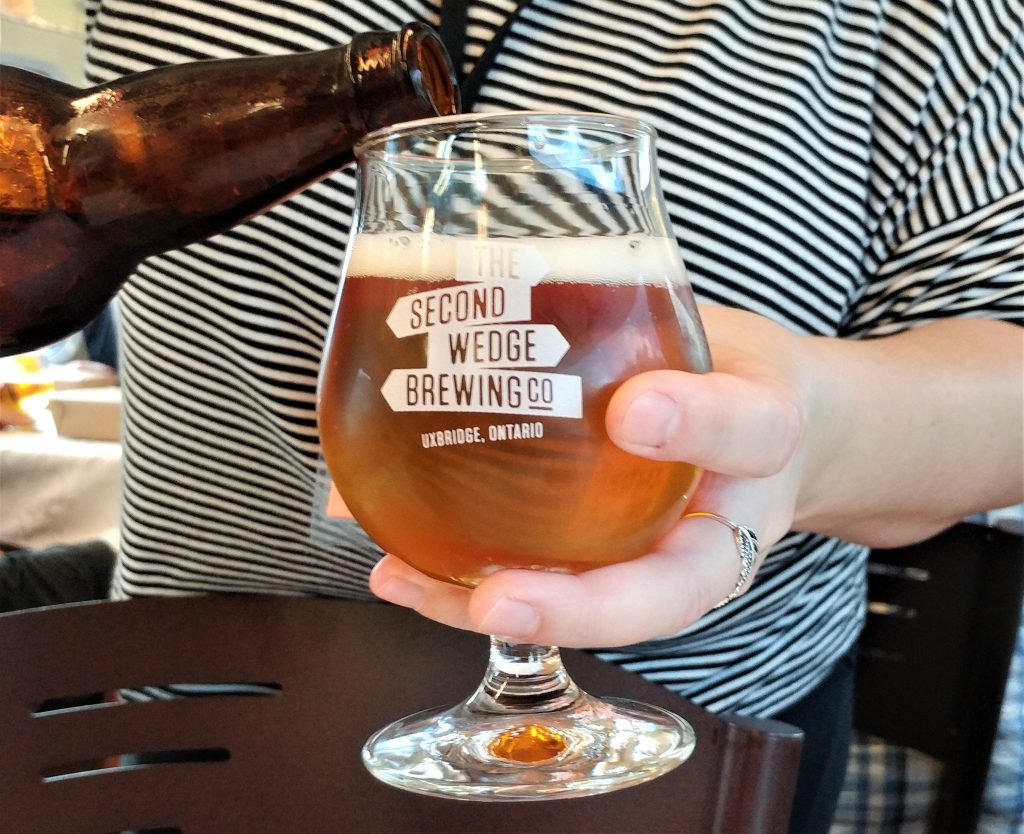 Drink Local
In recent years Uxbridge has become a haven for lovers of craft beer and cider, and an added bonus is that our local crafters are also strong champions of the area's music and arts community. The Second Wedge Brewing Co. has become a sort of hearth and home for local musicians in the downtown core, and not only do they continue to feature live local music throughout the lockdown with their "behind the glass" live stream series, but they're also offering online ordering, a touchless drive-thru, and delivery all over Durham Region right now. As a bit of a beer snob, it gives me great pleasure to brag about our home-grown heroes (beeroes?) and their many varieties. My favourites are the Rainmaker porter and the 3 Rocks IPA, in case you were curious.
A new addition to the Uxbridge area is Banjo Cider, located just outside of downtown on Sandford Road. Specializing in small batch, traditionally-made dry ciders, it would be a mistake not to try their Rouge blend that combines apple and dark cherry juices to create a warm, tart, and sweet flavour palette. Luckily, they are also offering online ordering and curbside pickup in these strange times of social distancing.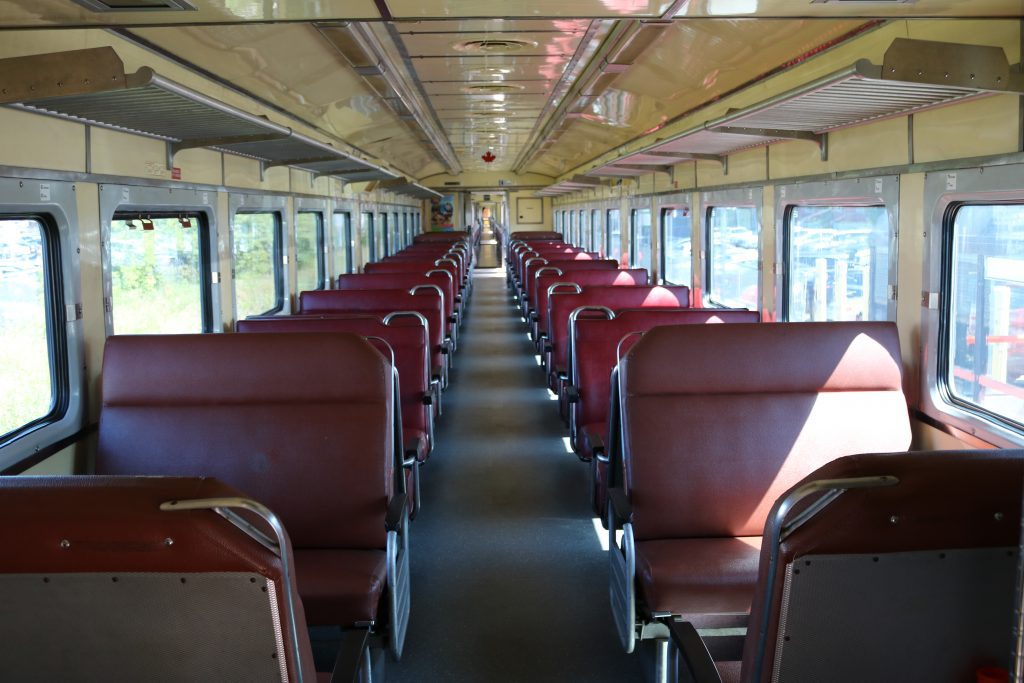 Live Local
Just steps from downtown is Elgin Park, a picturesque dream of a park that boasts a gorgeous pond, a nice stretch of low-impact hiking, a children's playground, communal workout equipment, and a bandshell that often features live acts in warmer months. In fact, you can actually rent it to put on your own live event! Unfortunately the playground, bandshell, and fitness equipment are currently roped off and closed due to COVID-19, but simply walking the grounds right now really does wonders for lifting the spirits. Elgin Park is also home to the Uxbridge Optimist Club's Fantasy of Lights, the town's Canada Day festivities, the Uxbridge Fall Fair, and last year saw the first-ever Uxbridge Craft Beer Fest!
Living so close to the train tracks that flow through the downtown core, I can often hear the whistles of the York-Durham Heritage Railway train and it takes me right back to my childhood. From their annual Day Out with Thomas (the Tank Engine), gourmet dinners and high teas, to theme nights like murder mysteries, the wild west, and roaring twenties jazz parties, they offer so many different trips and packages that there is bound to be one for you.
Speaking of stepping back in time, downtown Uxbridge is also home to both the Roxy Theatre and Parish Lanes, which feature both the architecture and air of simpler times. Catch a modern-day flick in one of the two intimate art deco-styled movie theatres at The Roxy, or knock down a few bowling pins at Parish Lanes. Both of these spots are perfect for date nights or family fun alike.
Shop, Learn, and Connect Local
In a town with such a rich arts scene, it's no surprise that many of our local shops and businesses focus on feeding the soul. Walk the creaky floorboards in the beautiful, historic building as you browse for books, records, and gifts at Blue Heron Books or Presents Presents Presents, both of which are now offering delivery and pickup options. Purchase unique home décor or learn new crafting skills like milk painting, hand-stamping necklaces, or the basics of stained glass at The Lemonade Stand. Shop gently used clothing and accessories at the quirky and charming M.T. Hangers or find that perfect brand new outfit at Woods Clothing, who have just launched a brand new online shop to accommodate customers in the wake of COVID-19.
---