During the holidays Waterloo Region truly shines with festive offerings that provide the perfect backdrop for a romantic date night or a family weekend away. Grab a warm beverage, indulge in holiday-themed foods, and enjoy the sights and sounds of the season – it's time to get festive in Waterloo Region!
---
Winter's shorter days mean longer nights; that's when the holidays really shine in Waterloo Region! In Cambridge, Winter Illumination takes place from Dec. 1 – Jan. 2, 2022. It features more than 20 light installations throughout the city, including Digital Light shows that transform the façade of the Old Post Office. Grab a beverage and a treat from Monigram Coffee to keep you warm as you wander through the displays. During this season of giving, you could also head over to Four Fathers Brewing and try their Stand for Something Good craft brew – a portion of the proceeds are donated to a local cause voted on by the Four Fathers' staff.  
If you happen to be in Cambridge on December 11th be sure to stop by the annual Cambridge Christmas Market. It's a one-day, outdoor event at Cambridge City Hall that features local artisans, crafters and makers along with live entertainment and food trucks. Can't make it on the 11th? Check out the online Christmas Market from November 22 to December 20th!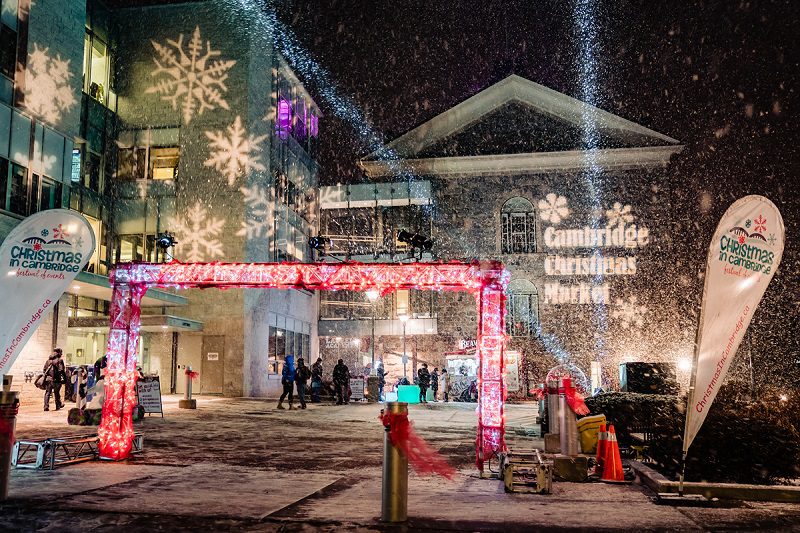 The St. Jacobs Farmers' Market is not only a great place to find locally-sourced produce, it's also a perfect place to shop for unique gifts. With over 250 vendors, it's rumored that even the Man in Red shops here!  
Just 3km down the road, the boutiques and businesses in the Village of St. Jacobs are all decked-out for the holidays and provide a relaxed shopping experience in this historic Mennonite setting.  Discovered unique gifts for everyone on your list, and treats that you can enjoy as you stroll through the village! The selection of fresh-baked goods at the Stone Crock Bakery are hard to resist; choose from donuts, Christmas cookies, breads and homemade pies. If you have room for dinner, The Village Biergarten offers a fun outdoor dining experience in one their heated domes. Choose from a menu that includes everything from schnitzel to s'mores as you watch the snowflakes fall around you!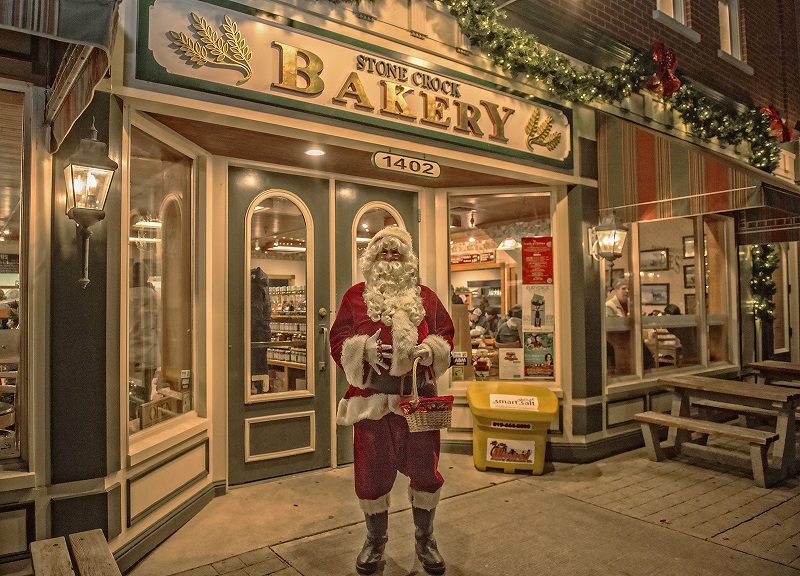 For a rock 'n roll holiday experience, be sure to stop by THEMUSEUM in downtown Kitchener to take in the Rolling Stone UNZIPPED exhibit. This is an exclusive Canadian engagement for the exhibit, which features hundreds of unique artefacts and memorabilia including some from the Stones' private collection. Along with instruments and stage designs, the exhibition features rare audio soundbits, video footage, personal diaries, iconic costumes, posters, and album covers. Sure, it's Only Rock and Roll – but you'll Like it!  
While you're in Kitchener, pop into Lady Glaze Donuts to try one of their unique donut flavours (Cookie Dough Cheesecake donuts anyone?). Or if a donut isn't your idea of a complete meal, Graffiti Market is ready to serve you with a menu that includes salads, pastas and their signature Detroit-style pizzas.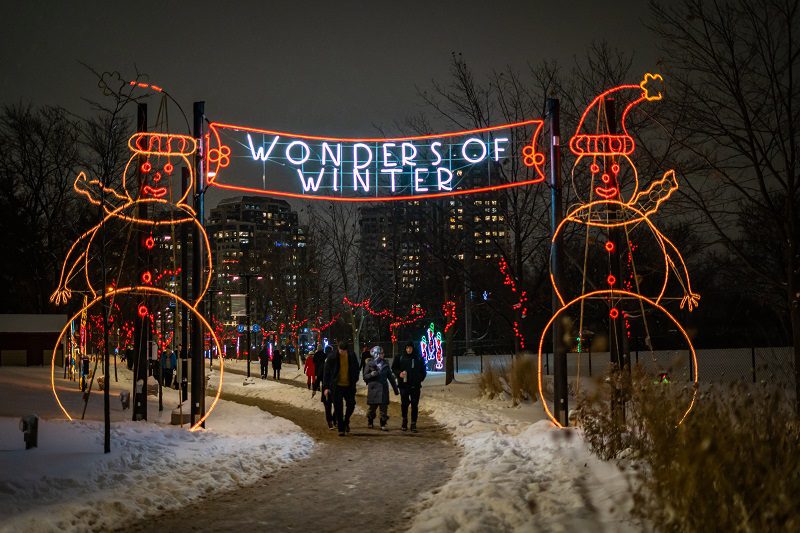 Finish off your visit at Gift of Lights – a family-friendly drive-thru holiday light display featuring two light tunnels and over 300 animated and static light displays that the family can enjoy from the comfort of their vehicle. Or, if you prefer to see the lights up close, Wonders of Winter lights up the night in Waterloo Park. Stroll through more than 100 colourful and fun light displays each evening throughout December and on New Year's Day. Make it a new family tradition, one that's sure to make your holidays merry and bright! 
---