Written by Julie-Marie Innes
---
Bring on the holiday season and discover beautiful Burlington's sights, sounds and savoury offerings. With your safety top of mind, Burlington invites you to escape and enjoy its festive traditions. Therapeutic and relaxing, whether you're day-tripping or planning a getaway or staycationing, this city on the shores of Lake Ontario has you covered.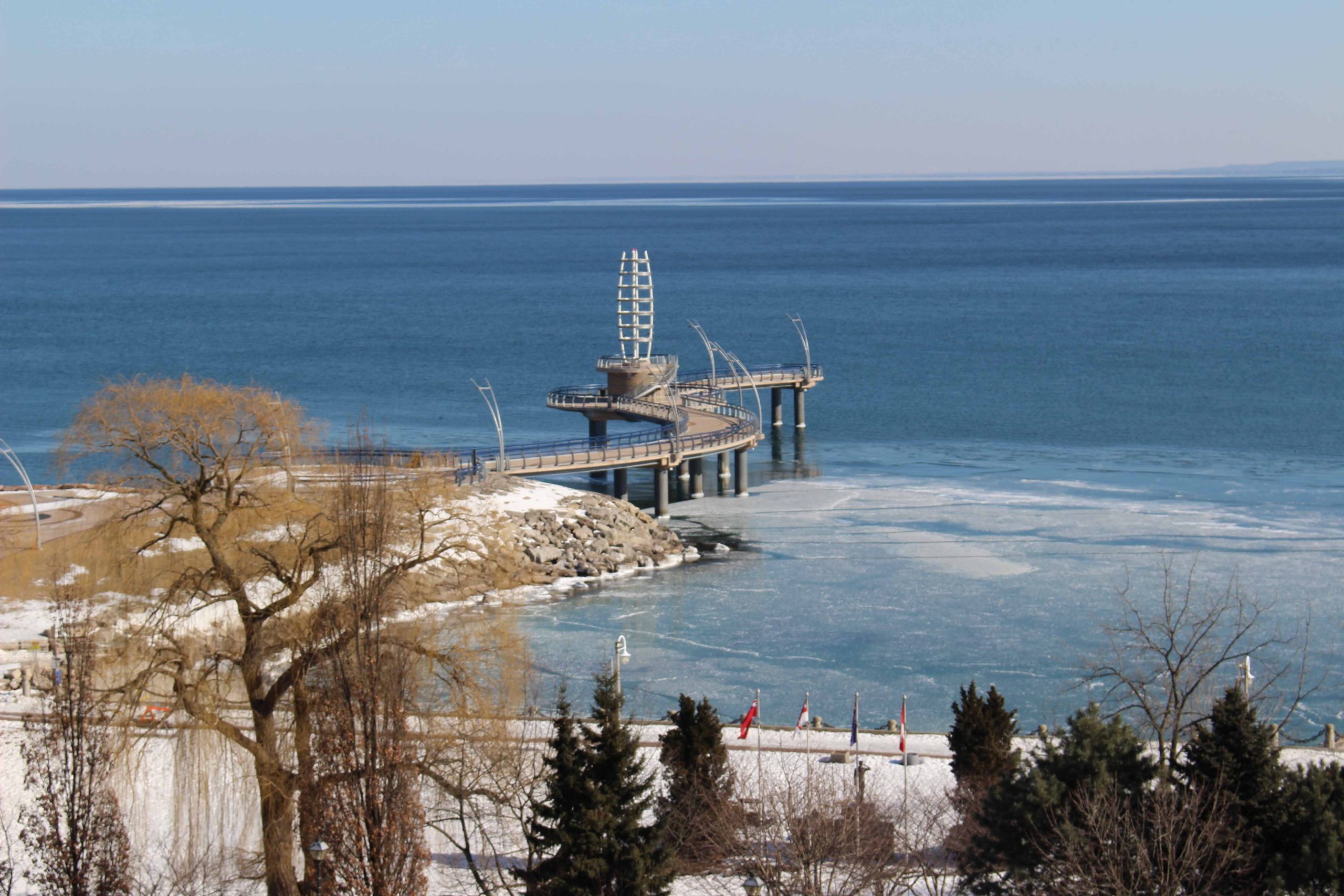 Lift your spirits at the renowned Royal Botanical Gardens, touted as Canada's largest botanical garden dedicated to horticulture, conservation and education. They expertly connect people and plants, but this holiday they've gone above and beyond with a new RBG experience. Their trusty elves have created 'Winter Wonders', featuring twinkling displays along an outdoor pathway at Hendrie Park. It's open Wednesday to Sunday until January 3rd for a light show extravaganza. Each stop on the 1.5km route has a challenge and a bit of magic for young and old. Gingerbread and hot chocolate awaits and for those craving more, the Greenhouse Café has a delicious prix fixe dinner, where reservations are a must.
Retail therapy always has its benefits and the RBG's gift shop has many inspirations. So too, does our next stop. Chocolate, anyone? Now that we have your attention, seasonal samplings at Walker's Chocolates including mint meltaways and almond bark may help take the edge off our 2020 circumstances. The Walkers have been making chocolate here since 1983 and their stores provide an elegant display of decorative packages brimming with sweetness.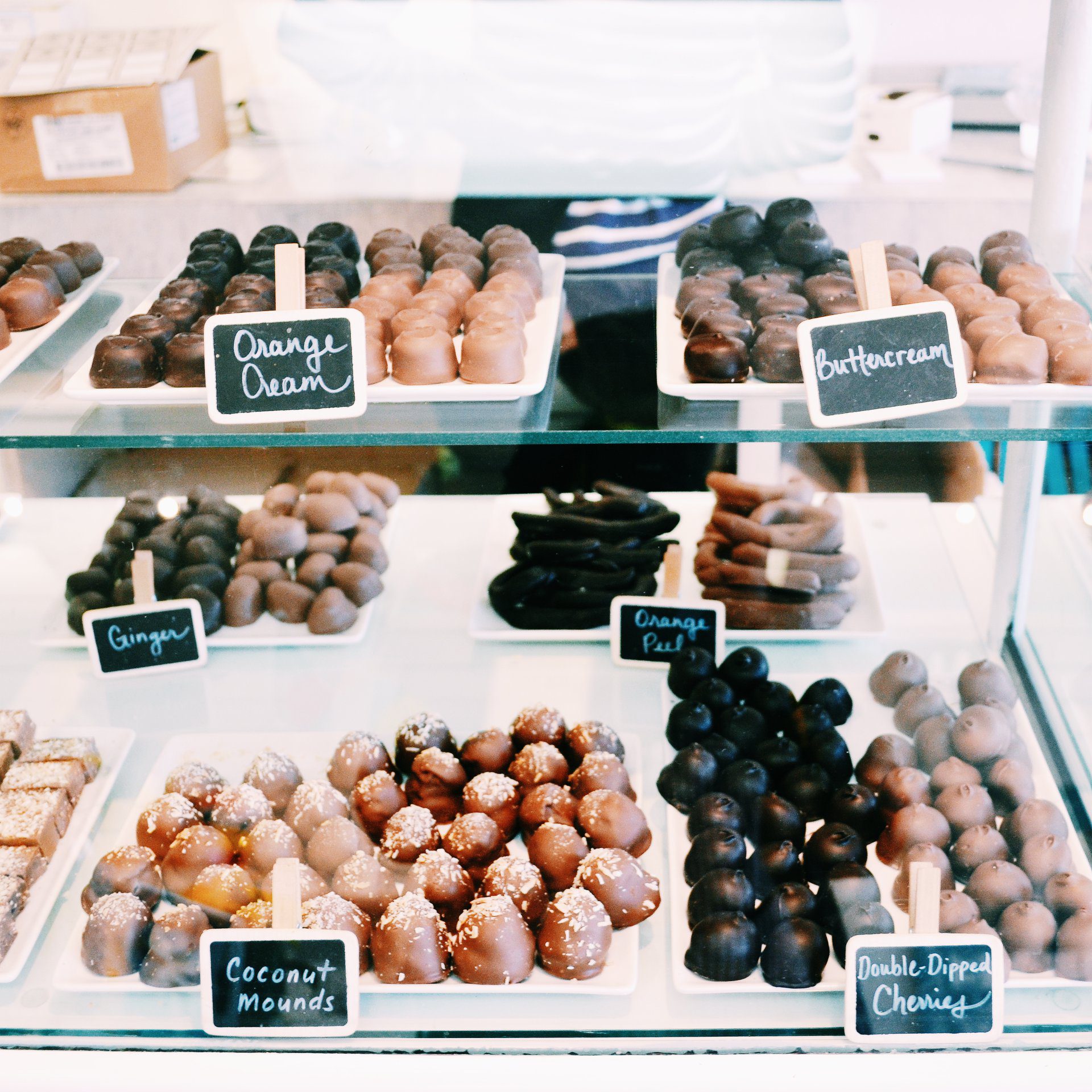 Next, let the tasting continue at Mrs. B's Gifthouse. This is the most wonderful time of the year for Mrs. B (aka Diane) whose all-natural biscotti are baked onsite. Their gift baskets filled with an array of cookies, nuts, hot sauces, cheese, crackers and of course, biscotti, have been enjoyed since 1991. What's the secret to her biscotti? "It's a family recipe handed down from my great-grandmother and it's been tweaked a little," she confides. "Its softness is the key." Keep watch for some unique Canadian products in her baskets, showcasing female entrepreneurs.
A trip to Burlington must include the very merry and bright Lakeside Festival of Lights at Spencer Smith Park. It's celebrating a milestone 25th anniversary and the dedicated organizers are forging ahead from November 27th until January 8th with 60 stunning displays. Strolling is encouraged with physical distancing. Modifications have been made, including centralizing displays to allow for better drive-by viewing. Weather permitting the outdoor rink at the waterfront is another great outdoor activity while taking in the lights.

If all this sight-seeing gives you a thirst for something different, Burlington's famed craft brewery, Nickel Brook Brewing Co. is just over on Drury Lane. Although its tasting room is closed, the retail area is open. Its scientific approach to brewing has created tasty, cleverly titled beers like Wicked Awesome and No Bad Daze. Holiday packs including Nickel Brook swag are one-of-a-kind stocking stuffers.
The Burlington Holiday Inn Hotel & Conference Centre is handy for those wanting to stay or staycation and its Alloro restaurant has some tempting options, with its signature Steak & Portobello Meatloaf or the Alloro Burger.
Whether you plan on eating, drinking or being merry, the Visitor Information Centre has plenty of other destination suggestions. Before you explore sign up for the Holiday Saving Pass for additional offers.  You can also purchase gift cards towards local experiences online or on site at locations. Wishing you many joyous moments this season in Burlington!
---
NOTE:  As things are rapidly changing due to COVID-19 we are unable to guarantee all activities listed will be taking place. Please check websites before you visit to avoid disappointment.
---