Located in Waterloo Region, and nestled along the Conestogo River, the town of St. Jacobs is steeped in history, Mennonite heritage and old-world charm. It is also home to the largest year-round farmers' market featuring hundreds of local artisans, and a vibrant, flourishing food scene that celebrates local ingredients and flavours. And the best part? It's only a road trip away!
---

Kick off your day in the heart of Mennonite Country at Kitchen Kuttings Café and Store. Located in Elmira, Kitchen Kuttings is owned and operated by three Mennonite women and offers an assortment of homemade jams, pickles, preserves, Canadian and imported fresh-cut cheeses, homemade summer sausage, old fashioned fudge, brittle and a range of specialty local foods.
Must try: house made cheese balls
---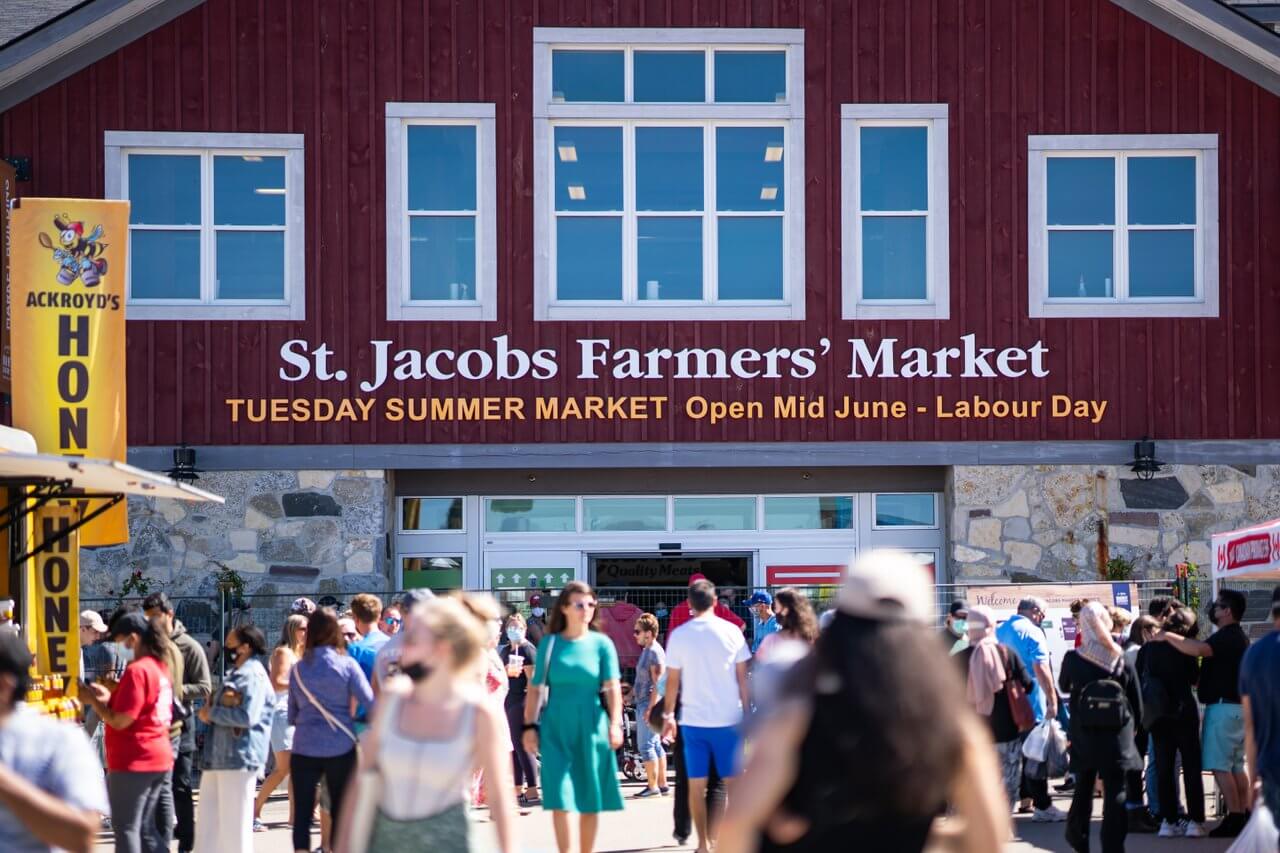 Next, make your way to Canada's largest year-round farmers' market & flea market featuring hundreds of local vendors inside three main buildings and in an outdoor area that swells as the growing season progresses. Goods are brought to market by the truckload, while others arrive by horse & buggy from local Old Order Mennonite farms. Stock up on fresh local fruits and vegetables, quality meats and cheeses, locally-produced maple syrup, honey, preserves, and baking. For lunch, take your pick from a variety of authentic cuisines, including gluten-free and organic options. (open Thursdays & Saturdays year-round)
Can't miss: The Fritter Co.'s one and only apple fritters.
---
Enjoy an old-fashioned wagon-ride into the countryside of Waterloo Region! This tour winds through the beautiful farming landscape of Woolwich Township, and guides share their vast knowledge of the region's Mennonite heritage and the St Jacobs area. Tours leave from the Log Cabin at the St. Jacobs Farmers Market (located on the corner of Farmers Market Rd. and Benjamin Rd). Tickets can be purchased on site or in advance (note that tours are available seasonally on Market days).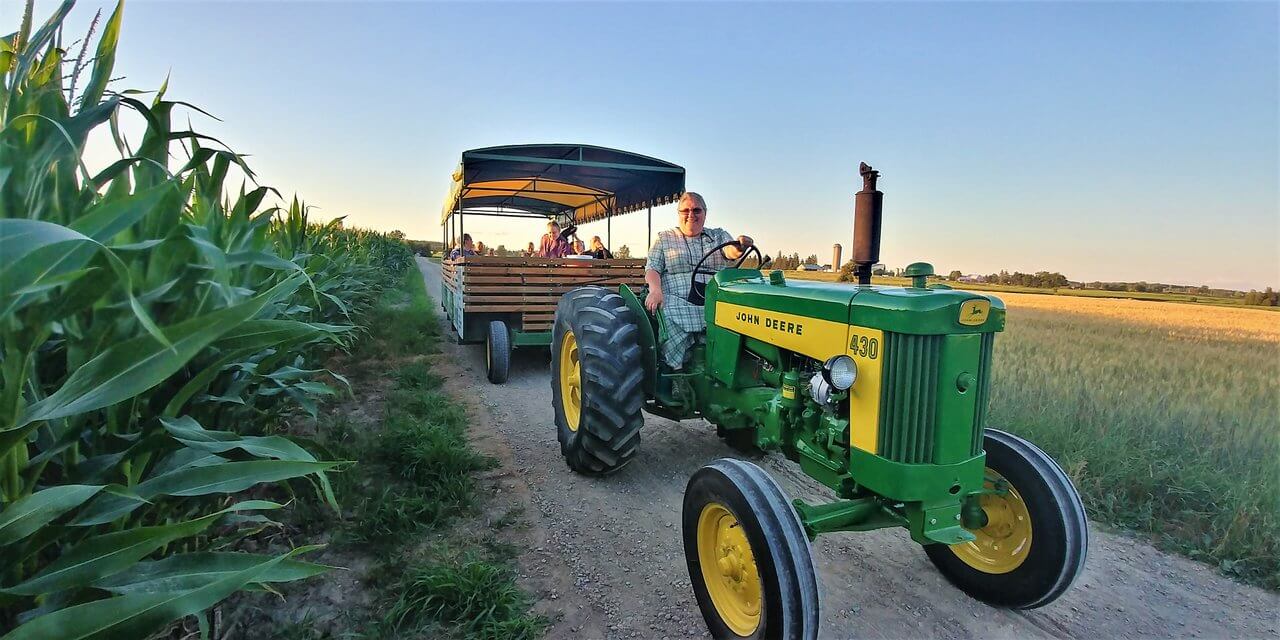 ---
Specializing in artisanal roasted Fair Trade and Rainforest Alliance certified coffees, as well as a variety of Direct Trade options; EcoCafe Village Roasters is calling you for your next stop. Enjoy a coffee cupping or cup tasting as you learn the science behind a great cup of coffee, how producers and buyers around the world check the quality of a batch and how coffees are scored on cleanness, sweetness, acidity, mouthfeel and aftertaste.
Not to be missed: Ed's pour over coffee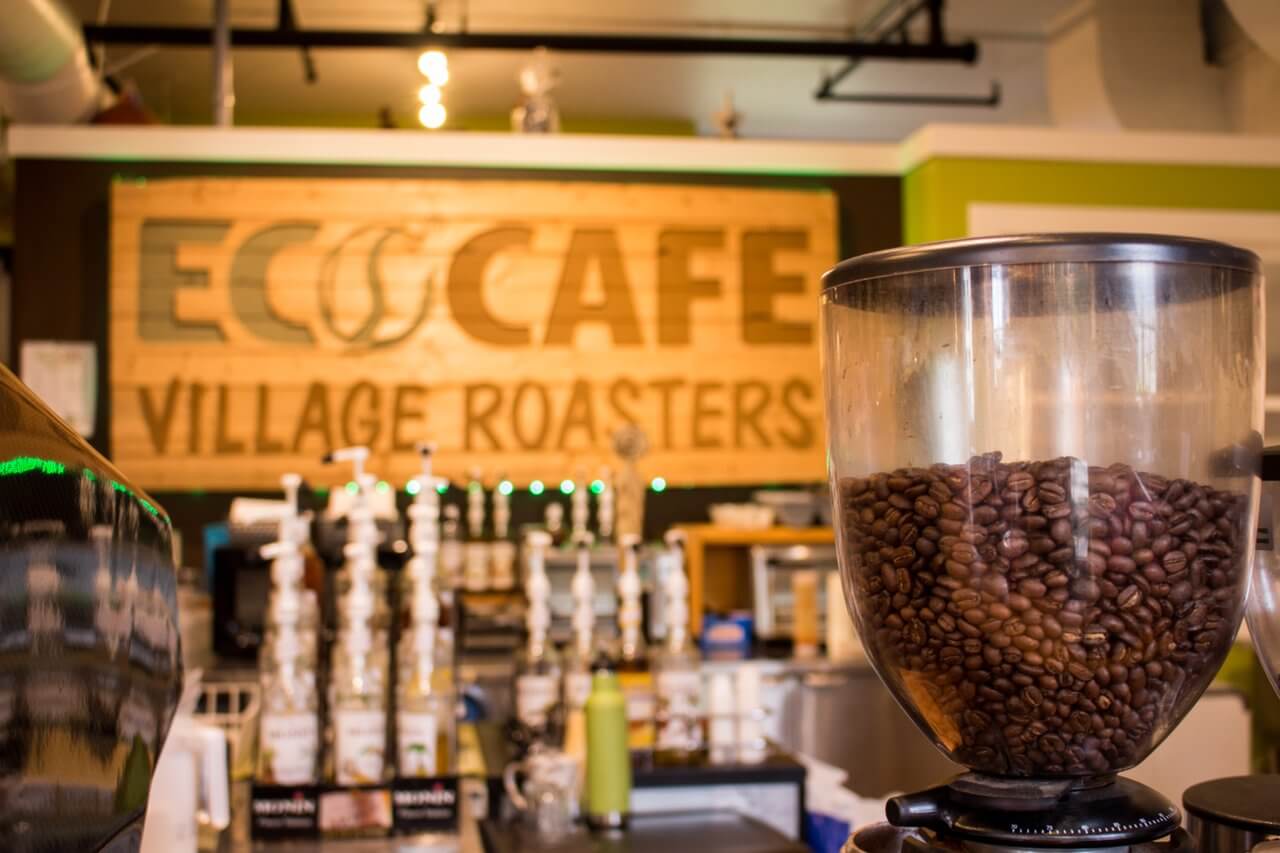 ---
Cap off your day in the nearby village of Conestogo where you'll find Crowsfoot Smokehaus & General Store – featuring a contemporary menu inspired by traditional German cuisine and Southern-style smokehouse barbecue. The on-site General Store is stocked with local artisanal products, fresh produce, and everyday essentials, and a core focus is placed on supporting the neighbouring family-owned businesses.
You won't regret: the Smokehaus Platter – your choice of their delicious meats and sides!
---