The Craft Gin Trail invites you to explore up to six different distilleries located in Waterloo Region, Perth County, and Wellington County in Southwest Ontario. An hour's drive from the GTA, this brand-new experience takes you to the historic towns of Guelph, Stratford, the heritage town of Elora, and the quaint villages of Arthur and Ayr. Meet the people, hear the stories, and open up to new experiences in the world of Gin! Explore our rural heritage, enjoy great hospitality, and stamp your passport along the wat for a chance to win!
---
Elora Distilling Company
102 Metcalf Street, Elora
The Elora Distilling Company is connected with local producers to source fresh ingredients and developed our skills to transform them into a world class product. Gin has become their specialty with four different gins that explore the complexity and vitality of this unique beverage, as well as a seasonal gin that changes throughout the year. Often using hand foraged botanicals and unique distilling techniques, they work to create flavours that will excite your Gin palate! The flavours include Citrus Pink Gin, Great Expectations Ontario Terroir Gin, Juniper Maximus Gin, and Martini Gin No. 1.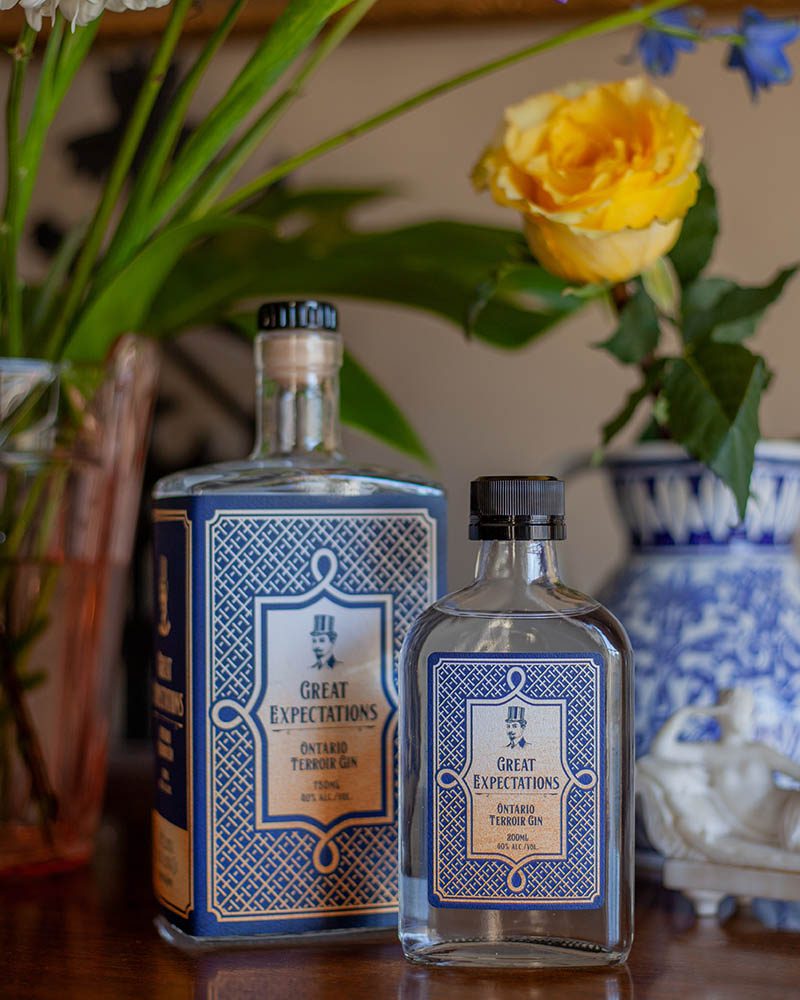 ---
Silver Fox Distillery
7999 Wellington Road, Arthur
Silver Fox Distillery is dedicated to creating unique and exquisite Gins and spirits using only the highest quality grains and botanicals locally sourced to the distillery coupled with Mark Townsends' (Master Distiller) 40+ years since creating his first spirit.  Lisa and Mark worked for several years designing the stills and equipment presently in use in the distillery. The trifecta of quality materials, skillful knowledge and superior equipment developed over years of trials is showcased with Silver Fox Distillery receiving 20 spirit awards in in its first 2 years. Gin flavours include Lavender Artisanal Gin, Citrus Gin, Rose Gin, London Dry Gin, Genever Gin, Rose Gin Liqueur, Marzipan Gin, Licorice Gin, Barrel Aged Gin, Rhubarb Gin (seasonal), and Raspberry Gin (seasonal).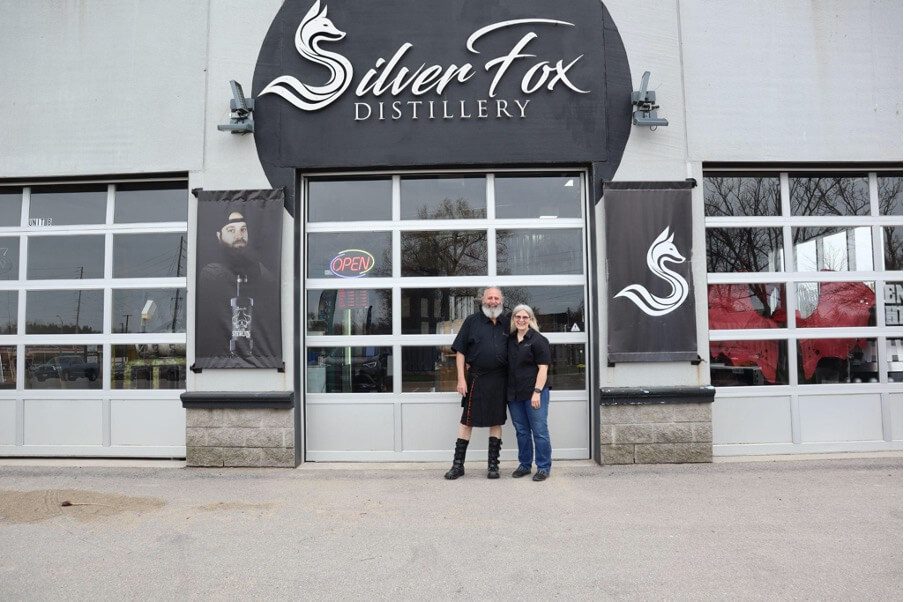 ---
Willibald Farm Distillery and Brewery
1271 Reidsville Road, Ayr
Since the distillery's opening in 2017, a restaurant and brewery were added to the farm along with a seasonal biergarten to fully embrace the seasonality of the property. Although gin may no longer be the only product Willibald is focusing on, it will always be at their hearts. Willibalds' Gins include Pink Gin, Barrel Gin, Strawberry Rhubarb Gin (seasonal), and Gingerbread Gin (seasonal). So, stop by the farm and taste what their latest gin lineup has in store for you!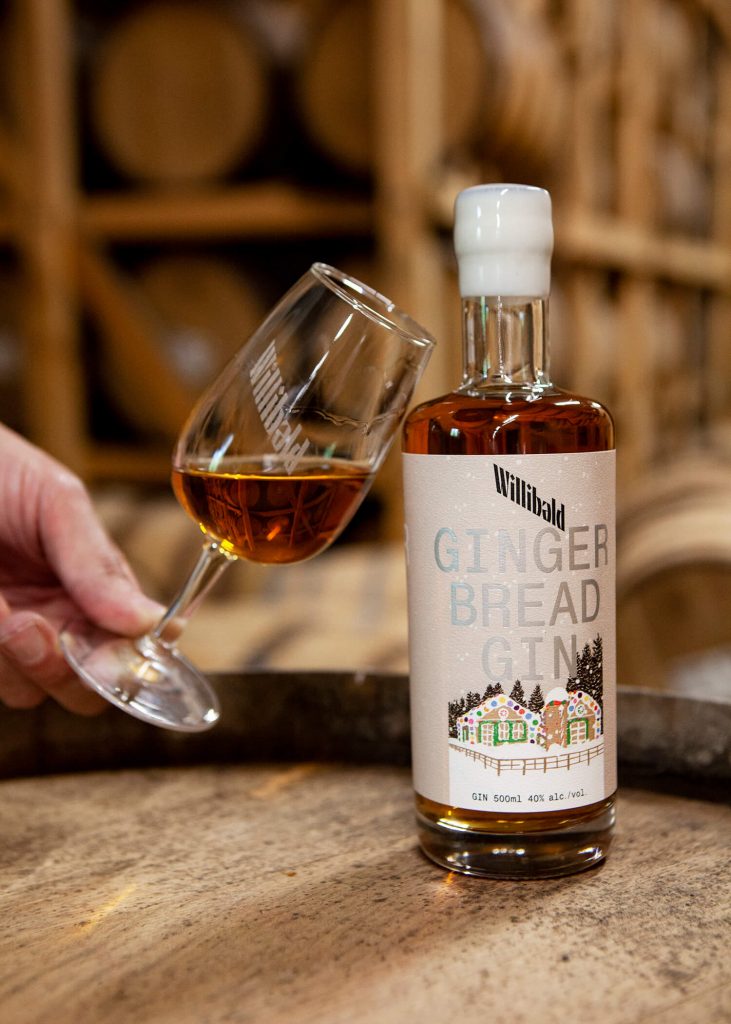 ---
Dixon's Distilled Spirts
355 Elmira Road N, Guelph
Dixon's is passionate about taking quality, local, natural products and fashioning them into artisanal small-batch spirits. The raw material was in our backyard and our fascination for craft distilling ingrained, so we set out to create 100 per cent Made in Canada spirits for those who appreciate libations that are literally forged from the land. Gins include Wicked Citrus Gin, Wicked Blueberry Gin, Wicked Raspberry Gin, and Wicked Licorice Gin.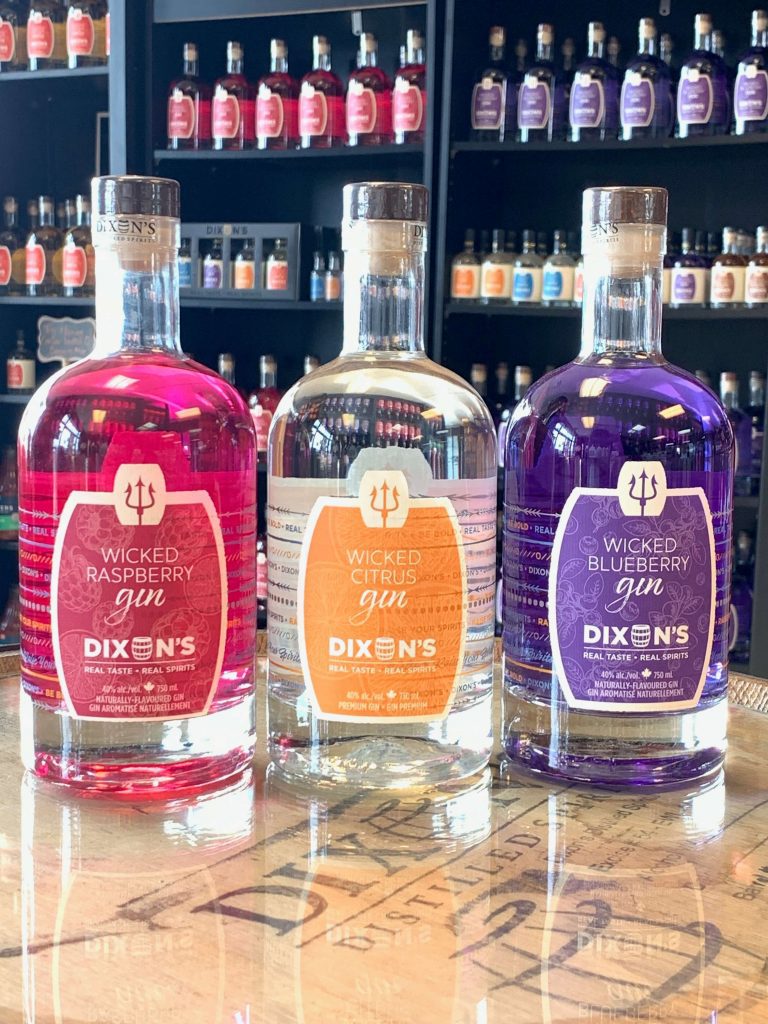 ---
Junction 56 Distillery
45 Cambria Street, Stratford
Junction 56 was established in 2015 in Stratford, Canada. From tasting whisky to making it, the journey from concept to distillery is truly one of passion and you can taste the passion in all our products. All the spirits start with 100% Ontario grown grains. The corn for our moonshine and wheat for our vodka and gin come from Mike's cousin's farm. The distillery mills all their grain on-site, so they know exactly what is going into their products. Their goal is to remain locally focused, partnering with nearby businesses to source the additional ingredients used in our handcrafted flavoured liqueurs. Flavours include Junction 56 Gin, Junction 56 Rhubarb Gin, Junction 56 Black Raspberry Gin, Junction 56 Lemon Gin, Junction 56 Pink Gin, and Junction 56 Purple Gin.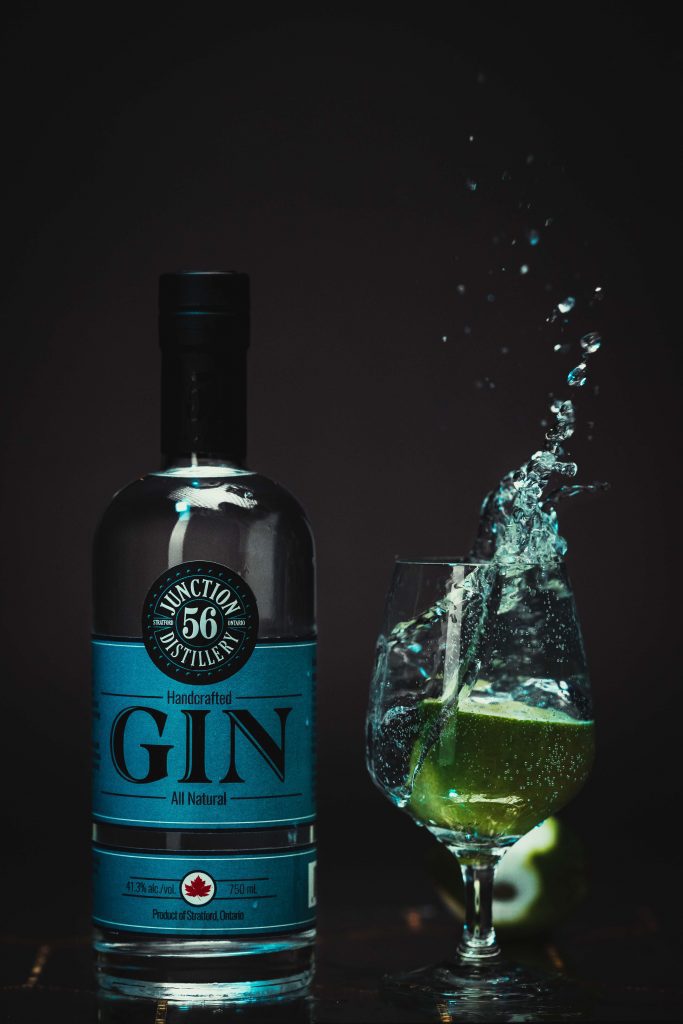 ---
Spring Mill Distillery
43 Arthur Street S, Guelph
Spring Mill began with a vision to embrace traditional distilling techniques. Our handcrafted copper stills and in-house cooperage apprentice help us bring the spirit of time-tested distillation to new and experienced tasters. Built on a foundation of family values that date back to pre-confederation, it is our enduring spirit to deliver the highest quality premium Canadian spirits. We use time-tested technology that keeps the spirit of traditional distillation alive. Gins include Spring Mill Distillery Premium Gin, Pink Haskap Berry-Infused Gin, C.O.A.C.H Barrel-Aged Sipping Gin, X-Wine Barrel-Aged Sipping Gin, X-Bourbon Barrel-Aged Sipping Gin.
Don't forget to download your Great Taste of Ontario passport and check-in along the way!