Situated in Northeastern Ontario, on the Mattagami River, the City of Timmins is known as 'The Heart of Gold' owing to its long history of gold mining. It's an all-season destination with pristine natural beauty, history and small-town charm. You'll need more than a day to experience all the city has to offer, but here's how to get a taste of Timmins' unique attractions and legendary Northern hospitality – in 24 hours.
---
Start the day off with a visit to Gold Crust Bakery. Their freshly baked apple fritters and signature honey-dip donuts are both great choices.
From there, take a 4-minute drive (or 20-minute walk) to the Newmont Goldcorp Lookout. This working gold mine offers a bird's eye view of the operations of its open pit mine and can be accessed from Brunette road. You can feel the blasts and rumbles going through your feet as the miners bring up gold from the depths of the earth: a legendary Timmins experience not to be missed!
Next, head over to Full Beard Brewing , Timmins' first craft brewey, for a quick pint. They offer a great selection of regular and seasonal craft beers and the entire brewery operation is visible from any seat in their tasting room.

For lunch, we cannot think of a better place than Feast On Certified Radical Gardens and it's just a 15-minute walk from the brewery. Their menu keeps changing with the seasons and they use fresh, local ingredients. They're particularly known for their extraordinary cakes and monstrously delicious burgers (like the breakfast burger, pictured above!)
After lunch, drive down to Cedar Meadows Wildlife Park. Spend the afternoon riding through the 100-acre wildlife park in a tractor-drawn wagon and get up close and personal with its majestic inhabitants (think moose, bison and elk!).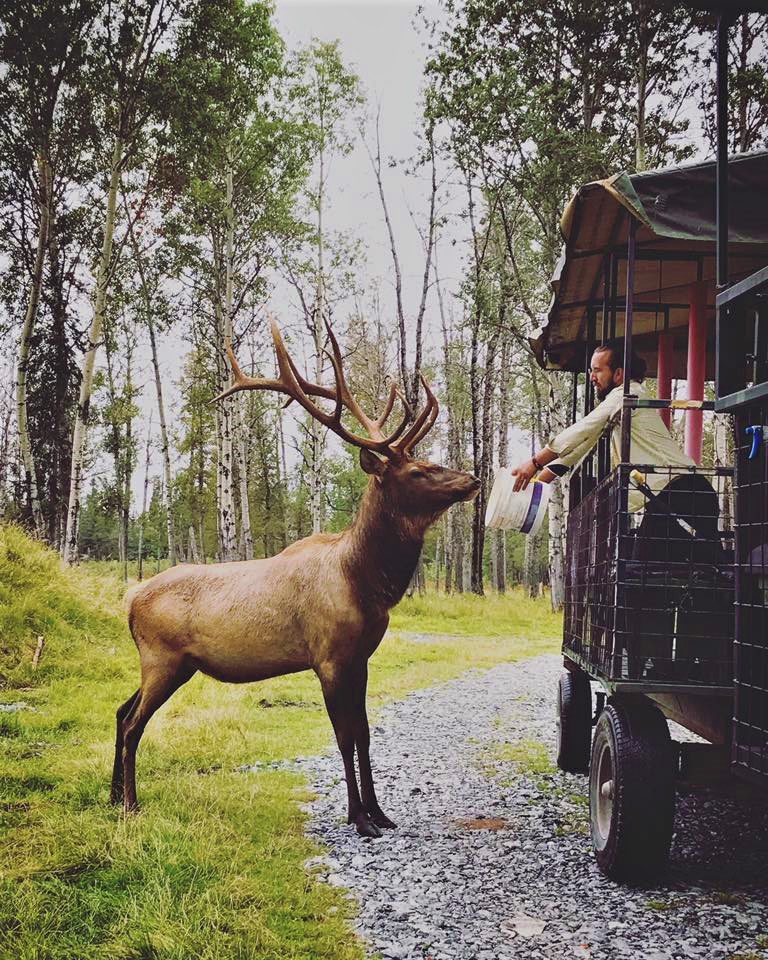 If you need a place to stay on your trip, we recommend the Cedar Meadows Resort & Spa which is conveniently situated in the same grounds as the wildlife park. Dine at the resort's restaurant or order room service and settle in for a cosy evening by the fire.
---