If you're a golfer, a foodie, or both, come explore Perth County to experience all of the incredible courses and dining options! Although your swing could fail you, the delicious food at these Perth County courses won't.
Begin your first day of at River Valley Golf & Tube – a summer must-do experience. This course, located along the banks of the Upper Thames River, features 18 holes of stunning rural landscapes. The River Valley clubhouse frequently hosts live music performances, which creates an incredible atmosphere! Their extensive menu will satisfy any cravings that arise during your round, and you can enjoy it while admiring the views of the 18th hole.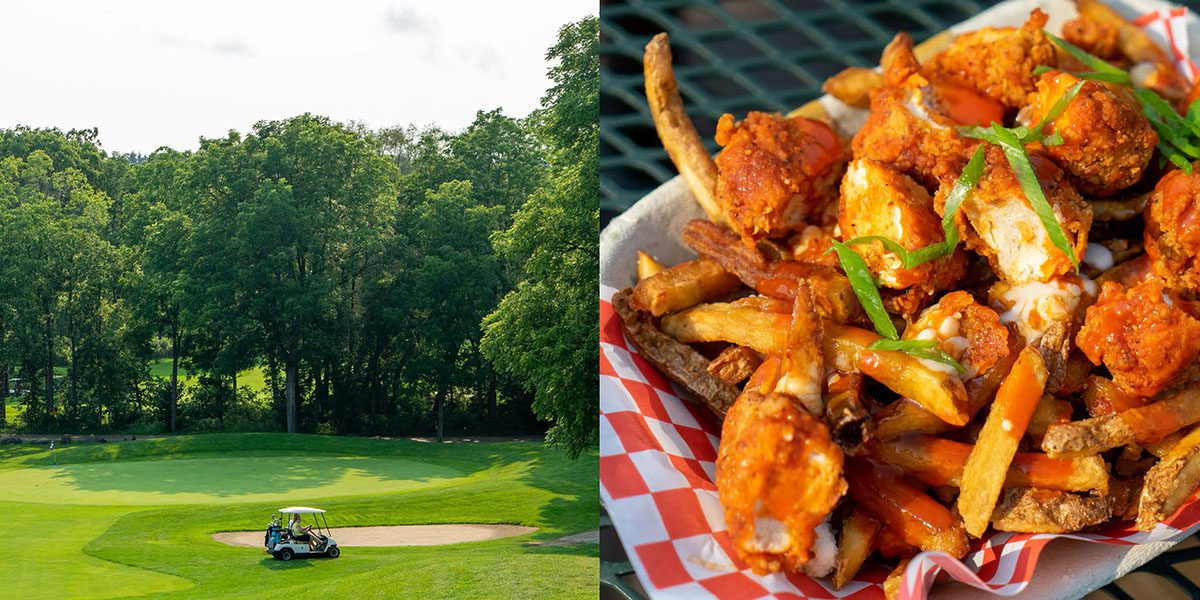 Next, visit St. Marys Golf and Country Club. The views from this semi-private course are well-known. When you have a venue like this, the food has to live up to expectations, and Social Thirty-One, the connected restaurant, does not disappoint. From craft burgers to fresh salads to AAA steak frites, their summer menu will satisfy all of your foodie cravings. Make sure to check out their signature cocktails that are almost as picturesque as the course itself!
Science Hill Golf & Country Club has well-maintained greens that are complemented by the relaxing countryside vibe that Perth County is known for. Guests can enjoy an incredible meal on their semi-shaded patio while overlooking the course. After your round, you can even stay right on the course at one of their campsites! Bring your trailer or inquire about their available rentals and stay the night.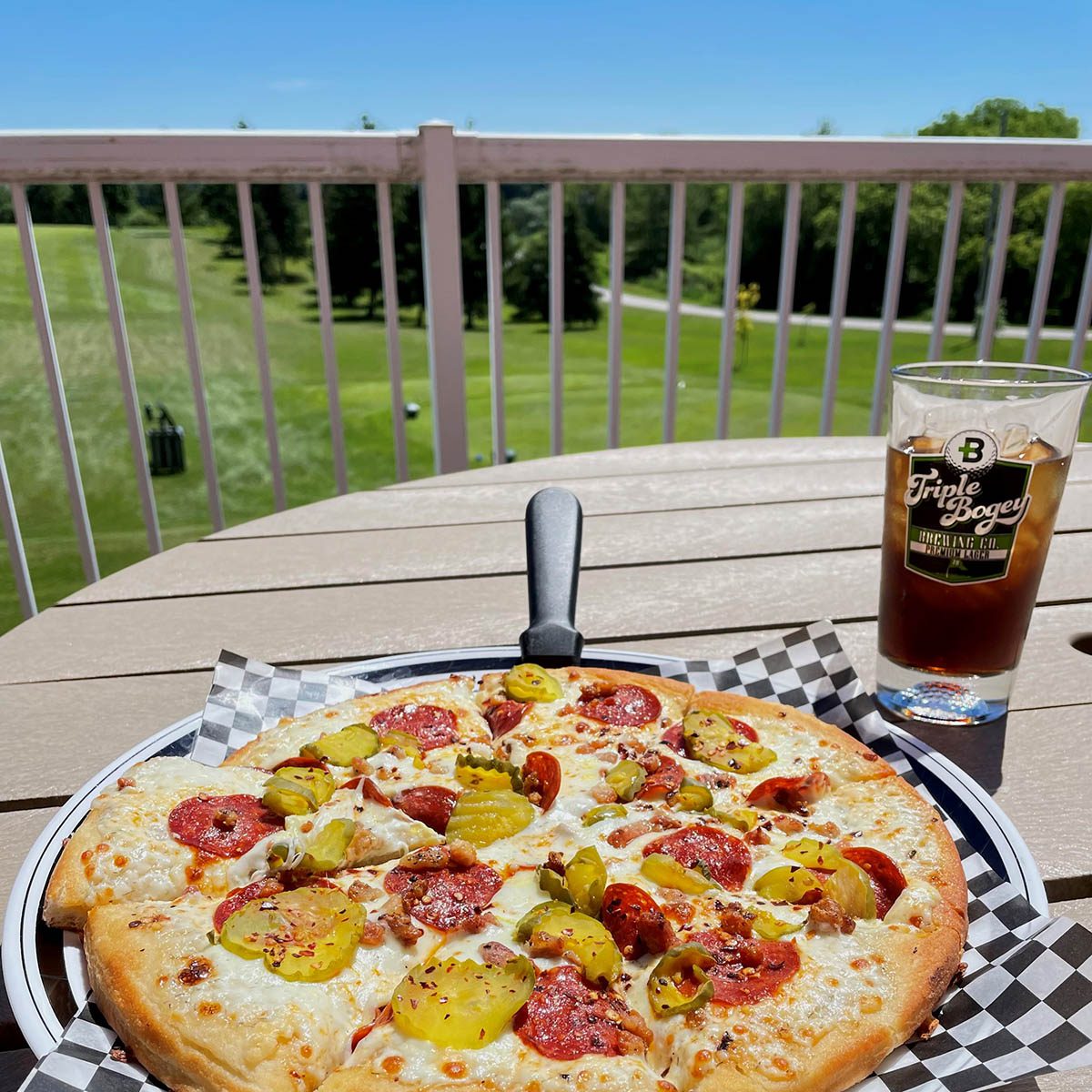 For your second day, head to West Perth and enjoy a round at the Mitchell Golf and Country Club. This course has a wooded front nine and a challenging back nine. After your round, head to the lounge to relax and order some delicious food and refreshing drinks. This clubhouse does not shy away from preparing a meal the right way, from filling appetizers to delicious sandwiches and beyond.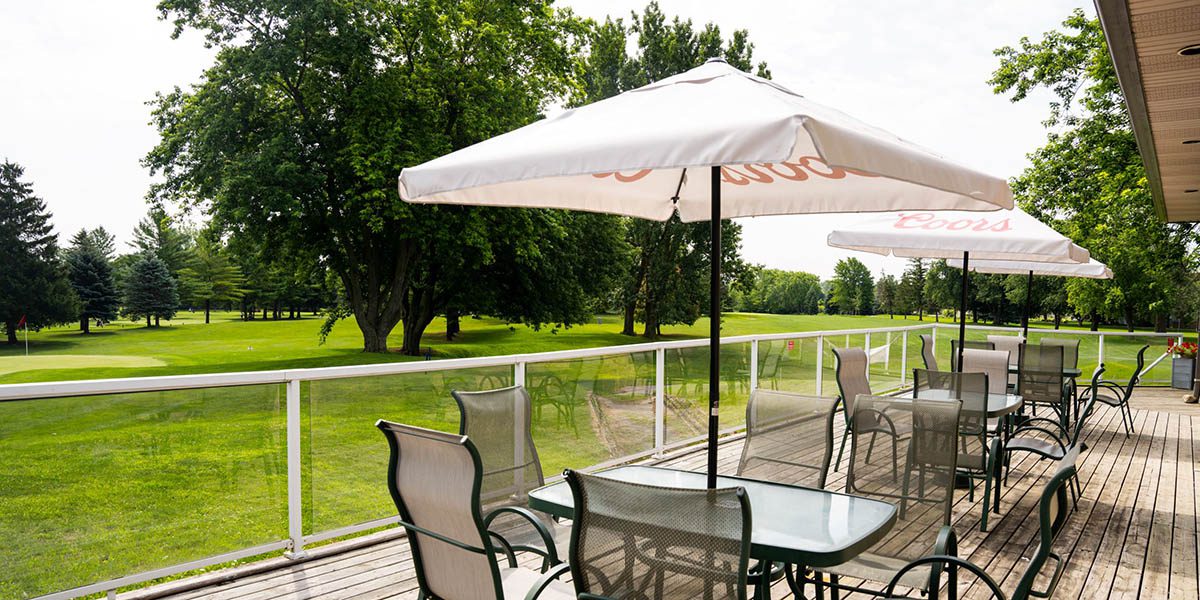 End your tour at the Listowel Golf Club, PGA golfer Corey Conners' home course! With 27 holes of well-kept greens for golfers of all skill levels, this course is a golfer's dream. The patio, like the course, is a incredible experience that can be enjoyed while admiring the course's wooded backdrop. Regardless of your golfing experience, their carefully curated menu will ensure that your 19th round is a hole-in-one!
Don't forget to download your Great Taste of Ontario passport and check-in along the way!