Take a walking tour to see some famous film locations, visit a 1877 Victorian mansion, indulge in Relais & Châteaux luxury, or enjoy a self-guided food and craft beer tour – there's so much to see and do in Waterloo Region! With this three day itinerary, you'll be sure to make the most of your time there.
---
Day One
---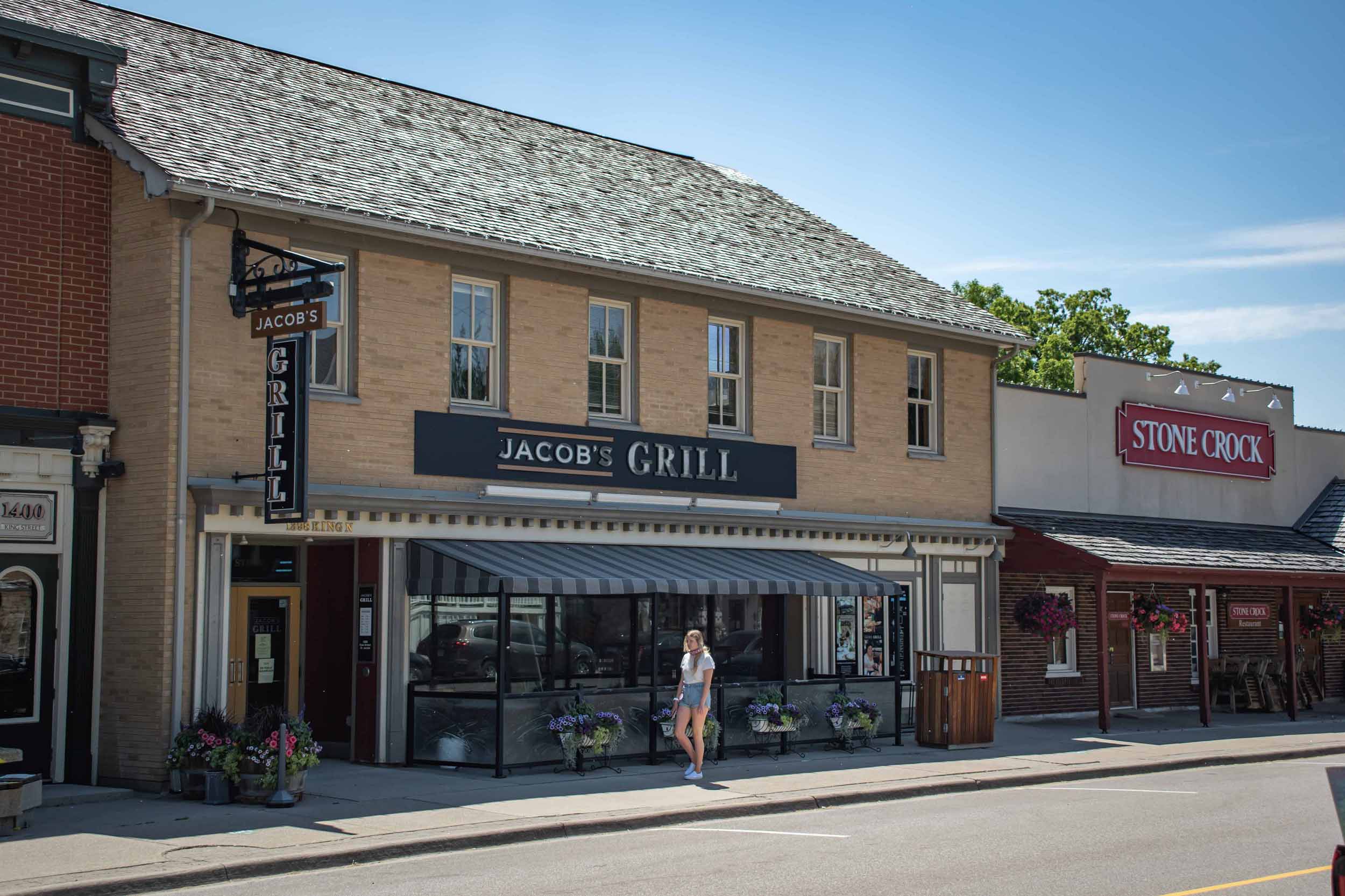 Start your day at Canada's largest year-round farmers' market & flea market featuring hundreds of local vendors inside three main buildings and in an outdoor area that swells as the growing season progresses. Goods are brought to market by the truckload, while others arrive by horse & buggy from local Old Order Mennonite farms. Stock up on fresh local fruits and vegetables, quality meats and cheeses, locally-produced maple syrup, honey, preserves, and baking.  For lunch, take your pick from a variety of authentic cuisines, including gluten-free and organic options. (open Thursdays & Saturdays year-round)
Can't miss: The Fritter Co.'s one and only apple fritters.
---
Steeped in history the Village of St. Jacobs is set in a charming location along the Conestoga River. A destination known for its Old Order Mennonite population (who are often seen on local roads in their traditional horse and buggies), its retailers offer a contemporary, urban flare throughout the village's dozens of independent shops, and eateries. Have an old corn broom constructed in front of your eyes at Hamel Brooms; pamper your pooch with unique, artisan, wheat-free, grain-free, organic treats from Spoil the Dog Bakery & Boutique, immerse yourself in a miniature world devoted to locomotives at St. Jacobs & Aberfoyle Model Railway or shop a boutique featuring all things angels at Angel Treasures – the opportunities for one-of-a-kind experiences are endless.
Time to play: Toy Soup's range of toys, games and puzzles are sure to keep young and old entertained.
---
Urban Art Walking Tour in Downtown Kitchener
Street art, often hidden in plain sight, brings joy, surprise and reflection in a brick and concrete streetscape. Join Stroll Walking Tours to discover the oldest and the newest murals, the smallest and the biggest, along with the most subdued and 'brighten-your-day-colourful' murals in the downtown Kitchener core. Curbside chronicles and mural missives guaranteed.
Don't miss: the photo ops!
---
Puddicombe House Restaurant | Inn | Spa
Enjoy elegant indulgence in the comfort of a beautiful vintage home at Puddicombe House in New Hamburg. Built in 1868 by Samuel Merner, a prominent New Hamburg businessman and politician, this Italianate styled house is home to 6 luxurious guest rooms, a spa & hair salon, and Puddicombe House Restaurant.
Must try: Mama Mia House Salad
---
 Day Two
---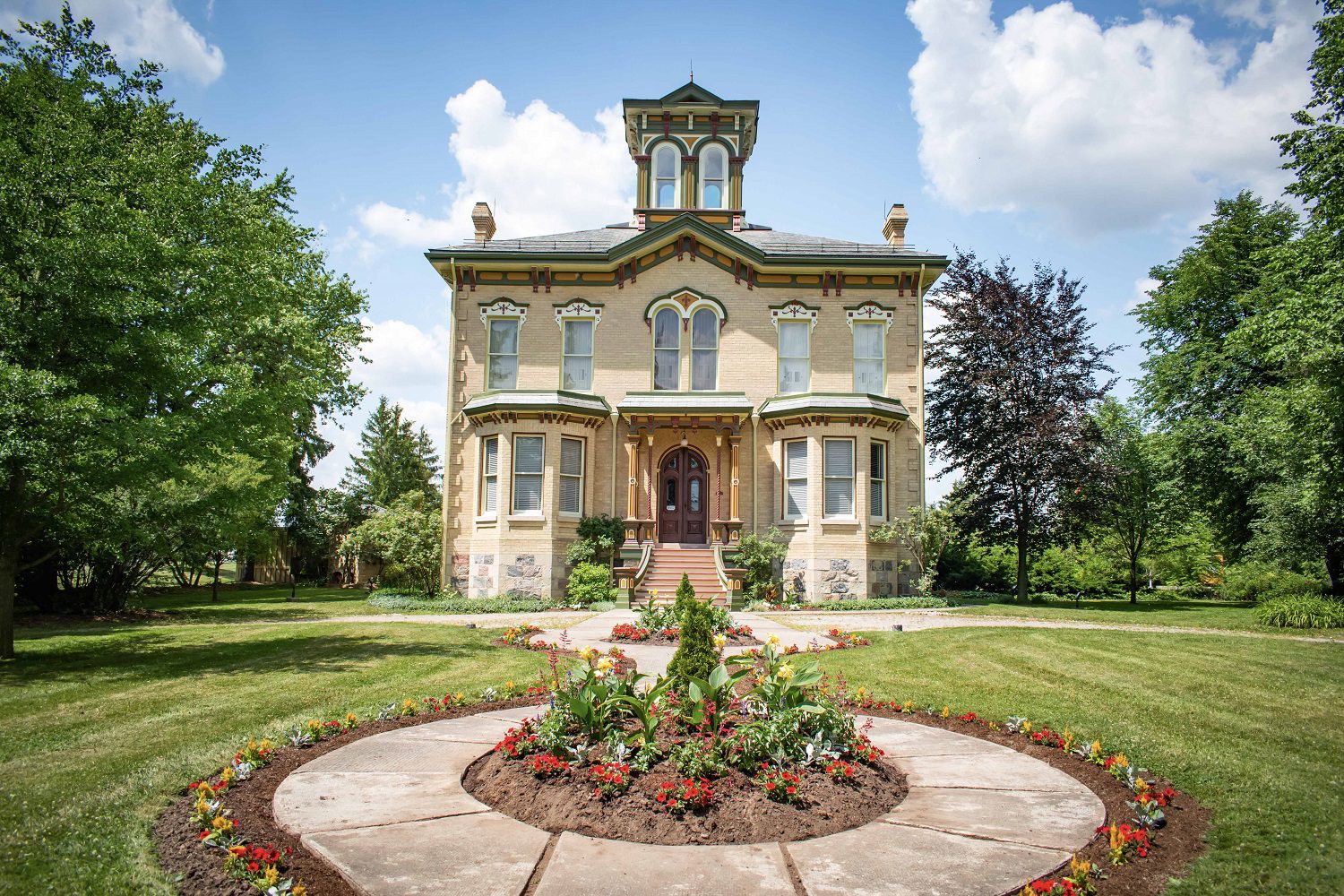 The 1877 mansion of James Livingston, a flax industrialist, politician and entrepreneur, Castle Kilbride is located in the town of Baden in Wilmot Township where visitors can tour through the building and enjoy the many events and exhibits that happen there throughout the year. Known for its lavish Victorian era décor including a rare trompe-l'œil ("fools the eye") ceiling and wall murals providing a three-dimensional design on a flat surface. The exterior of the building is typical of an Italianate villa of its time.
Must read: Castle Kilbride: The House That Flax Built is the definitive book about Wilmot Township's beloved National Historic Site and available for purchase in the gift shop.
---
Mountainoak Cheese is an award-winning cheese operation, owned by Adam van Bergeijk and his wife, Hannie. They grow their own crops, raise their own herd of cows and make their own cheese. Based on their love of quality Gouda Cheese the family trained in cheesemaking in Gouda and now train students from countries throughout Europe in the art of cheesemaking. Mountainoak's Farmstead and Flavoured Goudas are available in-store for purchase.
Must try: Quark, is a fresh cheese with a smooth, creamy & spreadable texture. Great in everything from lasagna to cheesecake.
---
Oakridge Acres Country Meat Store
While not a restaurant in the formal sense, Oakridge Acres is something of a food Mecca in the countryside between Ayr and Cambridge. It's a magnificent free-range Black Angus ranch joined by 30 majestic head of free-range Plains Bison, as well as a country food store. Operated by the Gerber family, you will find a wide range of locally produced and sourced foods as well a certified kitchen preparing soups, quiches and dinner entrees made in-house and from scratch with drug- and hormone-free meats and local vegetables. On occasion, the kitchen hosts culinary events and cooking classes with local chefs.
Feast to go: Harvest Turkey Dinner – packed with fresh roasted turkey, corn, butternut squash, potatoes and fresh green beans in a rich gravy and topped with puff pastry!
---
Willibald Farm Distillery and Brewery
A rustic facility set in a renovated barn with a surprisingly modern restaurant, cocktail bar and patio in Ayr, Willibald Farm also features a distillery and brewery featuring gin, seltzers and craft beer. Pop by for a tasting and bite and take home your faves from the on-site Bottle Shop.
Must sip: Willibald Pink Gin & Tonic
---
Day Three
---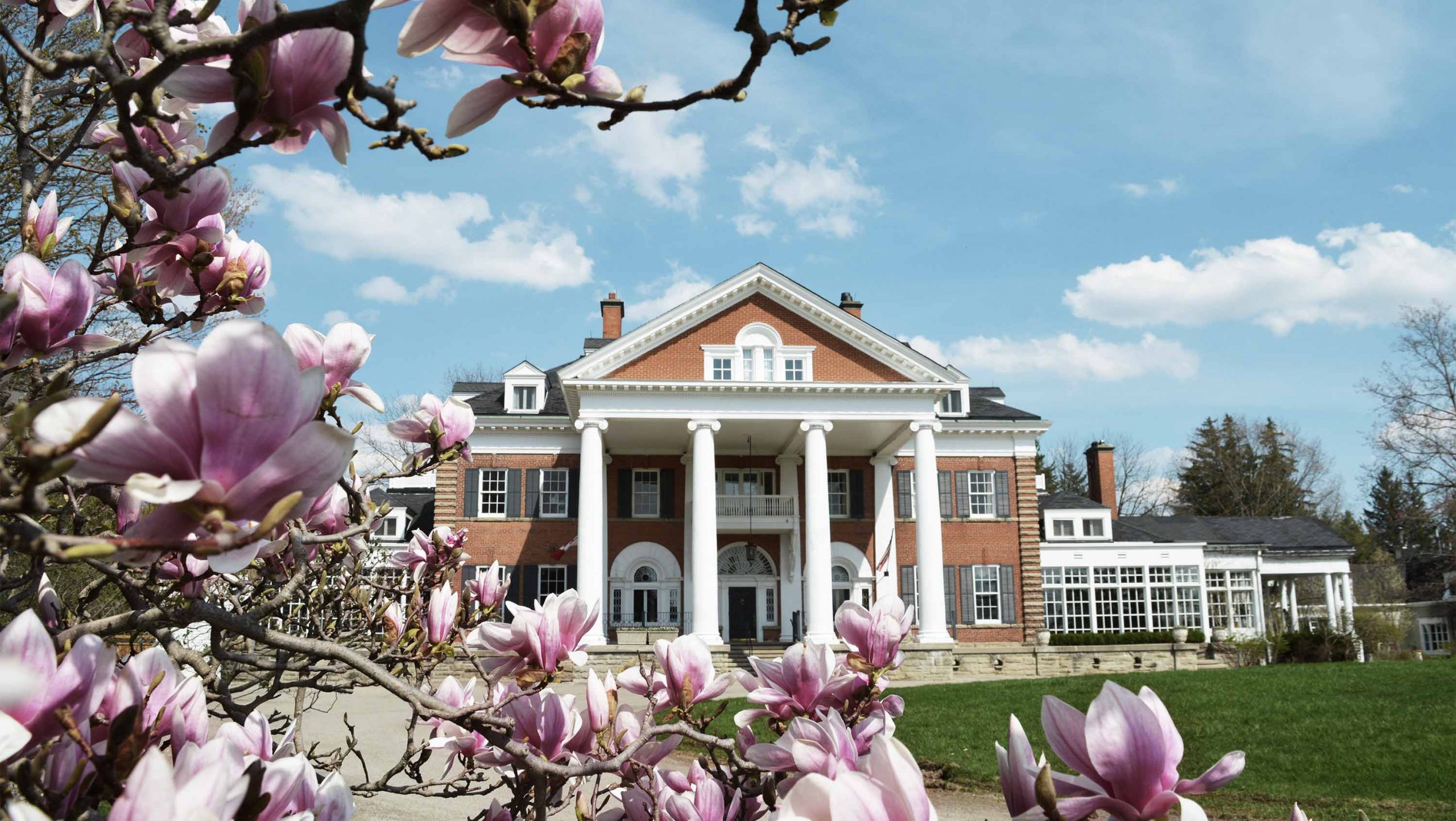 Discover thousands of free-flying butterflies in the year-round lush tropical garden, featuring over 85 species of tropical plants, waterfalls, streams and exotic birds. Observe a honeybee observation hive, and incredible insect and butterfly collection. Be sure to leave time for a snack in the Chrysalis Cafe, and a tour of the on-site gift store.
Must enjoy: The Flying Beauties Art Fresco Public Art table in the Chrysalis Café.
---
Enjoy world class golf any day, regardless of the weather, at Golfplay in Kitchener. The golf simulators used at Golfplay are by Golfzon, named 2017's Best Simulator Technology by Golf Digest. Choose from the indoor practice range, on course practice, challenge mode, or play one of the more than 130 courses from around the world.
Experience for yourself: The moving floor – the Golfzon hydraulic swingplate actually lifts and tilts to replicate sidehill and downhill lies, providing that extra challenge and a more realistic playing experience.
---
Four Fathers Brewing Co. is a brewer of quality craft beer, located in Hespeler Village in Cambridge. Founded in 2009 by four hockey dads and their four hockey sons. Outside of hockey arenas, the dads were an artist, an entrepreneur, a corporate executive and a maverick who shared a love of hand crafted, authentic beer.
Must imbibe: Brewery Wings & Shevchenko 9 Ukrainian Dark Lager
---
Film Walking Tour – Cambridge
The City of Cambridge is a popular place for film production – from large scale projects like American Gods and The Handmaids Tale, to Canadian favourites, such as Bitten and Murdoch Mysteries. Take a stroll through these locations. You never know who you might run into!
Must see: The Parkhill Bridge over the Grand River which is a prominent Gilead landmark on The Handmaid's Tale.
---
Langdon Hall Country House Hotel & Spa
Experience Relais & Châteaux luxury and elegance by escaping into a world of gracious hospitality, elegant amenities, and exemplary service. Built in 1898 by Eugene Langdon Wilks, Langdon Hall was intended to be a "summertime contrast to life in New York, London, and a chateau in the Loire Valley" of France. This stunning country retreat offers 60 luxurious and spacious guest rooms and suites, many of which are decorated with antique furniture. Some rooms also feature private terraces with views of the stunning gardens. Other amenities include an outdoor swimming pool and 12 km of walking and biking trails on the property. The Spa at Langdon Hall works to ensure all guests enjoy their spa services and amenities including a whirlpool, sauna, indoor exercise room, tennis courts, and croquet lawn.
Must partake: Complimentary Wine Tasting
---